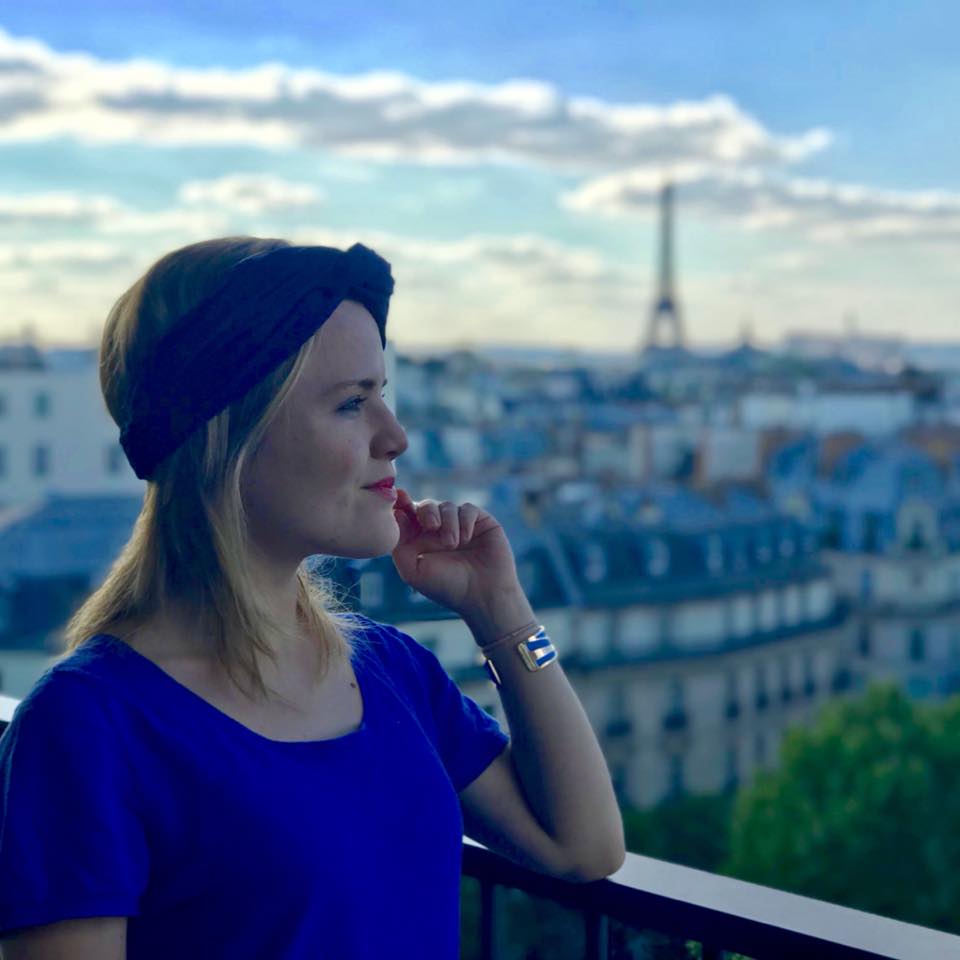 How To Start A Lifestyle Blog That People Love
Pauline Bresson – How To Start A Lifestyle Blog That People Love
By Fatima Gorezi 
Pauline Bresson is specialised in Marketing , Social Media, Web contents & Strategy,  but her passion is writing. She runs a personal blog named ''Pop in Paname'' when she speaks more about Paris. The blog was launched 2 years ago, aiming to share the Parisian secrets. Combining her passion to writing and her knowledge of tourism, the blog has been very successful. " I keep discovering new trends, designs and habits. Being really curious, I'm always interested to learn more about new concepts in Paris" – says Pauline for Global Woman Magazine.
Can you give us a brief introduction of yourself and your path to becoming a creative?
I am a real Parisian born in Paris. Paris enjoys an incredible history and I really love my city. 
[rml_read_more]
I'm working in the hotel & tourism industry for 10 years now, in marketing. 
I'm always curious to discover new places, not only in Paris but also everywhere in the world, and it's really a way for me to get new ideas. 
You truly are a great blogger. How did you get started online? Can you tell us more about popinpaname.com and the vision behind?
I launched my blog 2 years ago: popinpaname.com to share my Parisian secrets. "Pop" is the surname that one of my best friends gave me. In fact it fits me well as I'm quite active. And "Paname" as you already know is how Parisians call their favorite city.  My blog "Pop in Paname" combines two of my passions: tourism & writing. 
What inspires you?
I'm inspired by my daily life in Paris! I am constantly discovering new trends, designs and habits. As I'm naturally curious, I'm always interested to learn more about new concepts in Paris. I'm really active on Instagram to discover new trends and I'm a loyal readers of print magazines dedicated to Paris as well. 
How do you manage time to run your blog efficiently?
I secure two times in the week to manage my blog: one time to write my weekly article, and the other time to send the Weekly Newsletter on Sunday night to my database of followers and on Instagram. Regarding the ideas for the articles: I easily find them walking the streets of Paris discovering new places every day! 
Who has impacted you most in blogging and how?
A 150 hours training in Digital Marketing has given me a lot of great tips. I'm also a reader of Digital Marketing books. I'm also following international bloggers on a daily basis to get inspiration from them. 
What is your best advice for bloggers in general?
My advice is to always listen to the followers and ask for their feedback. For example, I launched a survey a few weeks ago asking my followers about any novelties they expect from my blog, and I adjusted my blog according to their feedback. 
What have you found to be the best way to market your work & get the right people to see it?
The best way for me is to always expand my network and to share my love and my enthusiasm for Paris with them. 
What are your future plans?
I plan to include a map of Paris in my blog, with a direct link to articles – I believe this will make the project even more impactful☺
Did you enjoy this article and find it helpful? Why not share it with your social media network below?