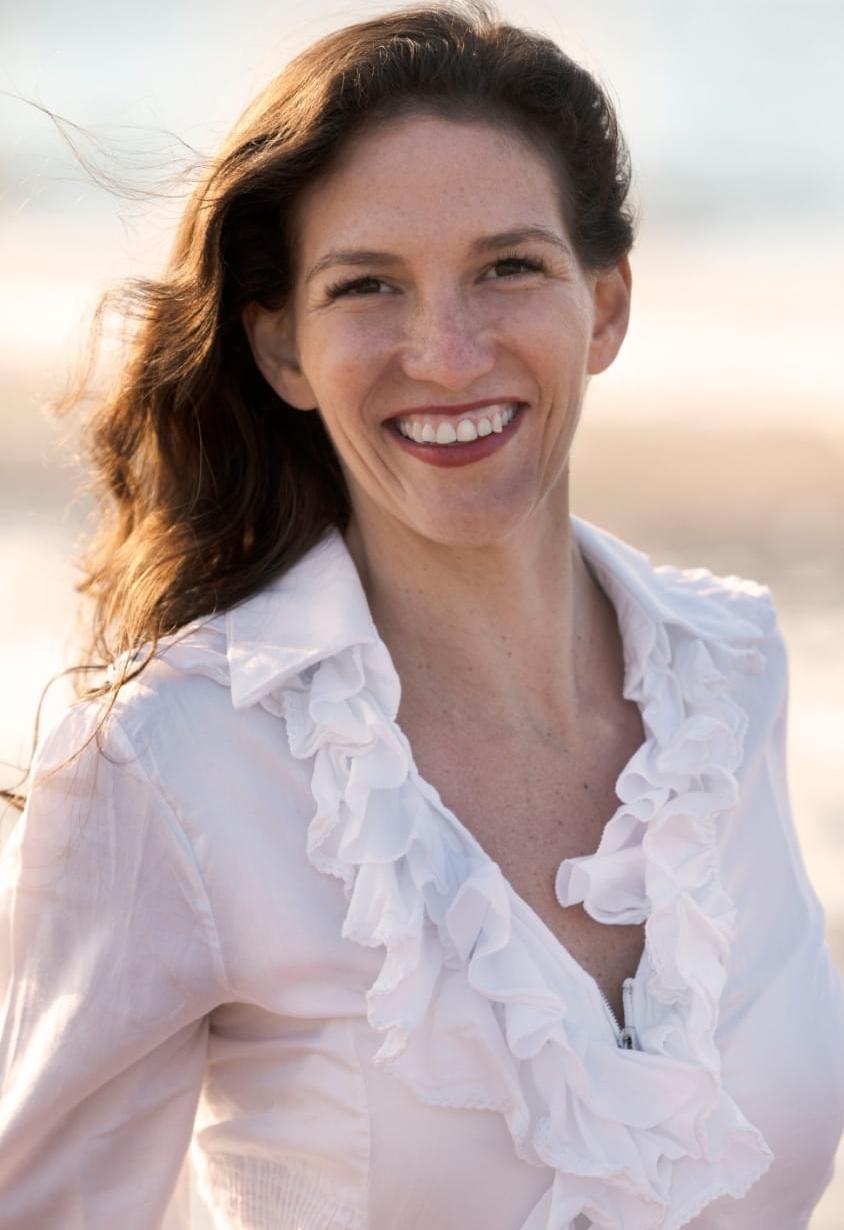 Awaken your full sexual potential and power
Renée Rodríguez -Awaken your full sexual potential and power
By Ellen Smith
Renee Rodriguez is Mexican, a joyful mother and wife, and an international businesswoman. The orgasmic and transformational births of her two sons created her life purpose: "To inspire and guide women to have orgasmic lives and orgasmic births". She can best contribute to the world by changing painful births to pleasurable ones. Renee believes that the connection with our sexuality and our body influences the way we live and the way we birth.
Tell us about yourself and what do you do?
[rml_read_more]
I'm a joyful woman in an awakening journey where I stopped doing and I started being. Giving birth twice in an orgasmic state revealed to me the healing power of our sexual energy and made me connect with my own body and sexuality from a spiritual level. These experiences gave me the gift of truly connecting with my inner wisdom and guided me towards my life purpose: to inspire and guide women to live orgasmic lives and have orgasmic births.
I founded the company "Momfulness.life", through online courses, workshops and retreats we guide and help woman to connect themselves with their inner wisdom, trust in the magic of their bodies, learn how to exchange pain for pleasure and fear for love; not only when giving birth but throughout their lives.
Why did you choose this profession? What are your credentials?
When I decided to start this journey, which I don't see as a "profession" but rather a life mission; the first concern I had was not having any "certification". However, a great coach told me that the knowledge I have based on my experience, is a valuable and reliable credential.
Nonetheless, since in the field of birth and sexuality the responsibility is huge and lives are at stake, in order to offer professional, science-based and reliable courses, I'm inviting certified people to co-create e-courses and retreats with me. For example, in my first e-course called "pain-free birth" my partner is my Prenatal Kundalini Teacher, who was also my doula and had herself two orgasmic births after a medicalised one.
Furthermore, we have the participation of obstetricians and renewed midwives backing up the course.  For the time being I don't pretend to be a doula or a midwife, rather to complement them by working with women in the emotional level connected with their sexuality and trust on their bodies.
You have helped so many parents through your profession. What has been the most difficult case for you? And how did you handle it?
Actually, it's been only a matter of months, since June 2019, that I have launched my first e-course "pain-fee birth" and I have faced this situation twice: Women that gave up before trying. They get the e-course but don't really commit, don't practice the kundalini classes and the deep exercises, they don't show up in the zoom calls because they are too "busy", focusing on other matters. Thus, they arrived emotionally and physically unprepared for birth and end up regretting the outcome and say, "If I had prepared better, this would not have happened to me".
I felt very frustrated, but the wonderful midwife Whapio told me: "In a field of flowers, they don't bloom at the same time, each one has its own timing. You can't expect every woman and every family to want what you want for them. It's a matter of their own terms". What wise advice! Now instead of getting frustrated, I work on improving my e-courses and pour all my energy on the people that commit and truly believe a pleasurable birth is possible for them, and so it is.
How do you think your expertise can help our readers?
I can help you to connect with your sexual energy that is also your creative energy, and with your multi-orgasmic potential so you can, not only create life with pleasure, but enjoy life creating!
If you are not yet a mother and would like to be, I want you to know that an orgasmic birth is possible for you. Consider that the way we live is the way we birth, so start having an orgasmic life where you feel connected with your body, your emotions, your spirituality, your sexuality and your pleasure.
If you are a woman, regardless if you are a mother or not, remember that your sexual energy influences all the aspects of your life.
You have the potential to be multi-orgasmic beyond sex or a partner and I'll be happy to guide you to unleash your orgasmic potential, so you can truly enjoy life creating.
Renee is a contributor for the Global Woman Book Project :THE POWER AND HEALTH OF WOMANITY -"How to align body, mind, and soul to succeed in business"
The book is available in Amazon and you can get your copy by clicking HERE
Did you enjoy this article and find it helpful? Why not share it with your social media network below?