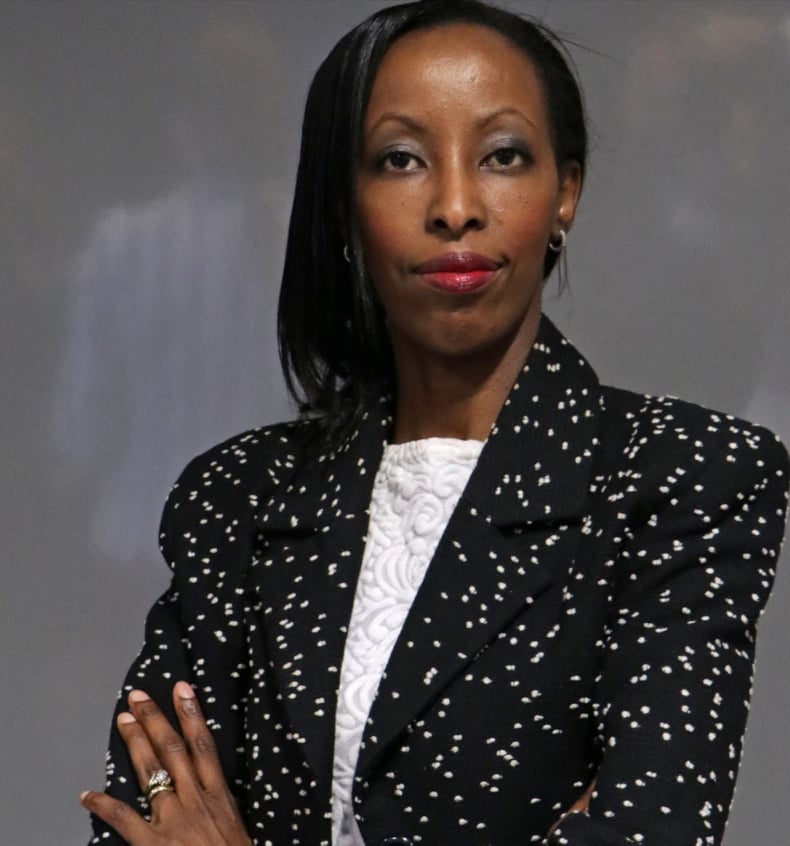 Balancing a Career and Mothering a Child With Special Needs
Lucy Wang'ombe-Gardner – Balancing a Career and Mothering a Child With Special Needs
By Fatima Gorezi
Lucy Wang'ombe-Gardner, was born in Kenya, and her independent streak led her to pursue higher education in England in the nineties. She is the founder of TIDY TIME SERVICES. The company was born in 2015 after Lucy took time off work to fully care for her son who has Down Syndrome. With Lucy having moved to a village, the company started out as a one-woman operation but demand for her services led to nationwide expansion. The company offers housekeeping services to those living in villages around the country. 
Lucy aims to inspire and challenge women, including those who have children with special needs, to find freedom through entrepreneurship as they strive for a better life for themselves and their children.
[rml_read_more]
Tell us more about Tidy Time Services
TIDY TIME SERVICES is a Housekeeping business providing customised services in villages across the country, to private and commercial customers alike. We offer a range of services, all tailored to suit individual needs, but most of all, we pride ourselves on the attention to detail and strive to go the extra mile for all our customers.
We currently operate in over 50 villages and getting ready to launch the cleaning franchise arm in April 2020 to accommodate our ever-expanding client list.
How did you come up with the idea to have the company?
Having resigned my job and moved to a village to spend quality time with my son (who has Down Syndrome), I found there was a great need for cleaning and housekeeping services in our village. This was partly due to the remote location and lack of transport services for cleaners to get there. Seeing a gap in the market for a niche village housekeeping service, I started out as a one-woman operation in August 2015 and demand for my services led me to take on staff to help, all within 2 months of starting the venture. 
What has been the hardest thing about having a son with special needs?
Juggling demands of running a growing business and looking after the family, but that's normal to all working mothers.
What has been the biggest blessing?
My biggest blessing is being a mother to a cheeky son, who is thriving day by day despite his disability. He is my reason for wanting to work harder each day to ensure he has a better future and to help others like him, by providing the vocational skills needed to contribute positively in society in years to come.  
What advice would you give to mothers and fathers who have a child with special needs?
Always be grateful for your child's gift of life. Hard as it is when first given the diagnosis about your child having special needs, it's not the end of the world! Be positive and look on the bright side of life, as it could also be worse. 
Continue being the best parents possible and embrace their difference by helping the children grow up to be the best human beings they were created to be. 
You aim to inspire and challenge women – including those who have children with special needs – to find freedom through entrepreneurship. Why is it important to support these women?
As a woman and mother raising a child with special needs, as well as dealing with the demands of a growing business, I feel other women can do it too. 
Being your own boss not only means having financial freedom but also being a role model to your child by instilling hard working values as part of their everyday life. 
It might not be easy, but 'nothing worth having comes easy'. However, the freedom one gets through entrepreneurship means being your own boss; you are able to organise your work around things like numerous hospital appointments or days off school.
Did you enjoy this article and find it helpful? Why not share it with your social media network below?