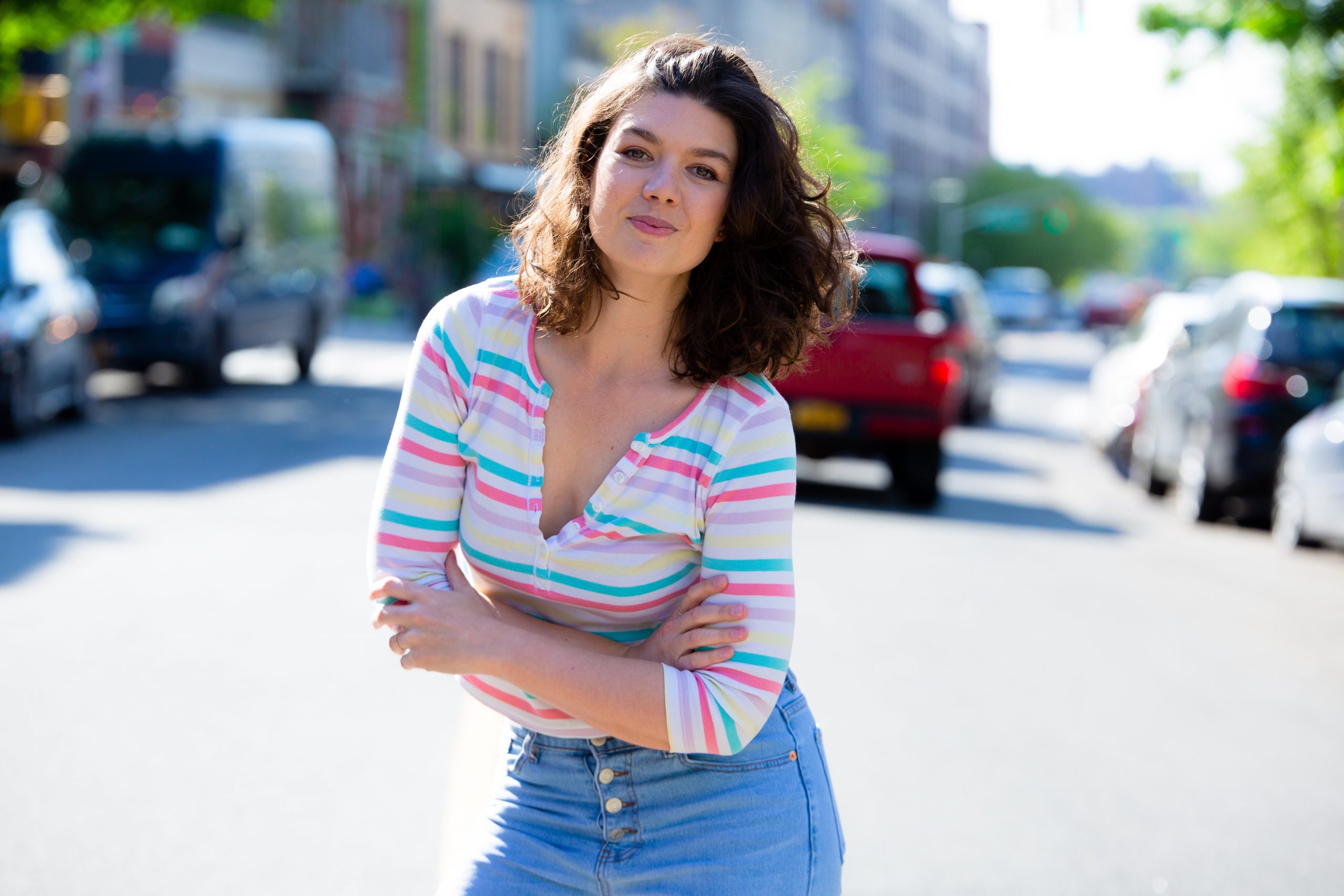 Elizabeth Maille: The Actress Who Aims to "Conquer" the World
She was still a little girl, when her visit to the theater tempted her to embark on a journey. From that little girl with great passion, today Elizabeth still carries the passion for acting, but this time as a true professional. With a French father and an English mother, she recalls her childhood between the two states and seems to have gotten the best of it within her. Now Elizabeth's career is growing day by day in New York, where she has not only learned more, but has also given her heart to this city. With ambition and love for acting, we are sure that very soon we will see her in the most important world scenes.
When did you realize your talent for acting?
I always said acting was a vocation for me. A calling almost. I never really went to the theater until I was in high school, but when I would watch films, I would analyze performances and dissect what was going on with characters. Two of my earliest memories of watching actors on TV were The Bodyguard with Whitney Houston and the BBC adaptation of Pride and Prejudice on cassette tape, with Colin Firth and Jennifer Ehle. I was astounded by the power of storytelling and how transported one can get to another time, era, life!
I was very shy as a child but one day when I was fifteen, I decided to take a theater class at the TJP, a local youth theater in Strasbourg (France) and it changed my life. The sense of community, friendship and work ethic I found there was everything to me. I am still very close to the people I met there and the words of my first acting teacher always resonate with me. Walking onto those boards, I knew that being part of the performing arts world would be my life. For me, acting is not a career, it is a lifestyle.
Is your challenge to be a European girl seeking US fame as an actress?
The challenge for actors in general is to define what success is! For me, working consistently and on great projects is success. Fame is of no importance, but being recognized for your work is incredibly rewarding! There is no feeling that equals getting laughs or tears in the audience, the feeling of people responding to your work.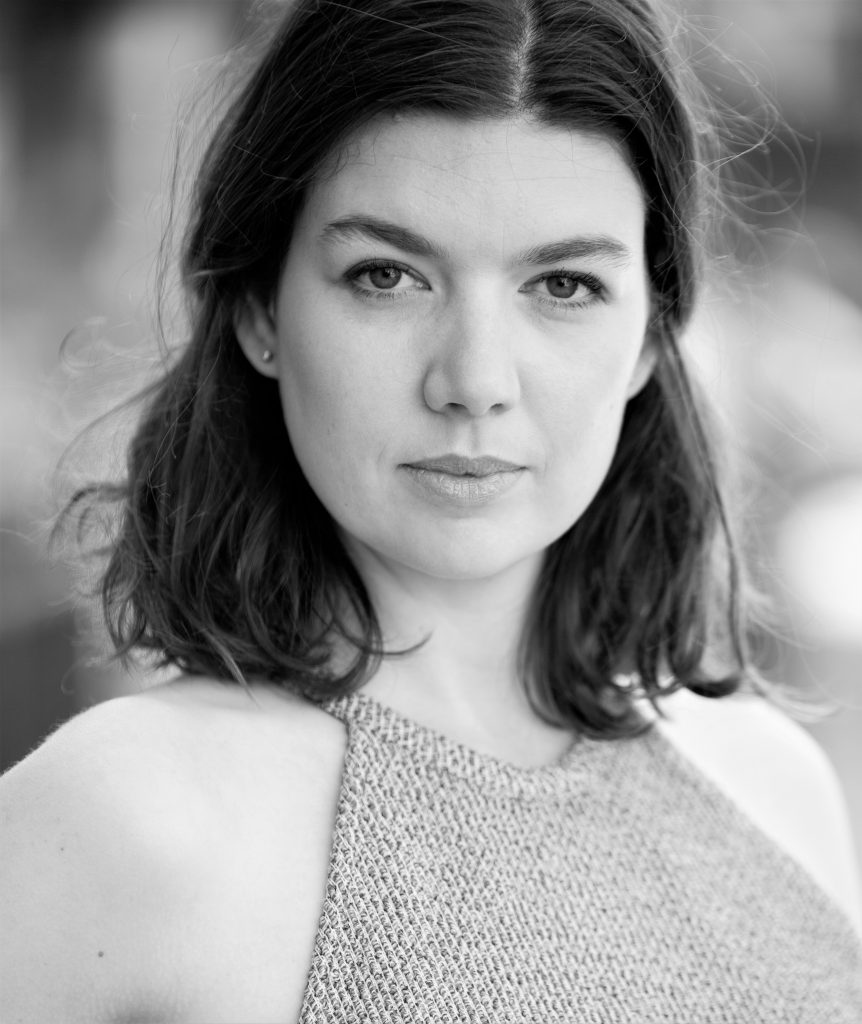 Tell us a little more about your life in France and England. Where have you felt most comfortable and what do you remember from these places?
I am half English (mother's side) and half French (father's side) and grew up in France, in Normandy first then in Alsace, until I was seventeen. I then flew to Winchester to pursue my BA in Dramatic Arts and then moved to London when I joined the National Youth Theatre. I would say I am truly 50/50. I loved living in France and in London equally. I am very French in many aspects like food, conviviality, and other aspects of my lifestyle but I adored living in London and watch all the great theatre, walking by the river, enjoying a pint at the pub.
Apart from the love of your life found in New York, what attracted you to this place?
Staying and living in New York was never part of the plan really! When I was living in London I saw a casting ad for a summer school program in New York for NYCDA, and I got offered a scholarship to spend one month there. I remember the feeling when I landed and took a taxi to where I was staying in Brooklyn Heights, and seeing the skyline was love at first sight. I felt instantly comfortable here, I totally connected with the energy of the city, the optimism, and everyone seemed to be pursuing a dream. It was very energizing!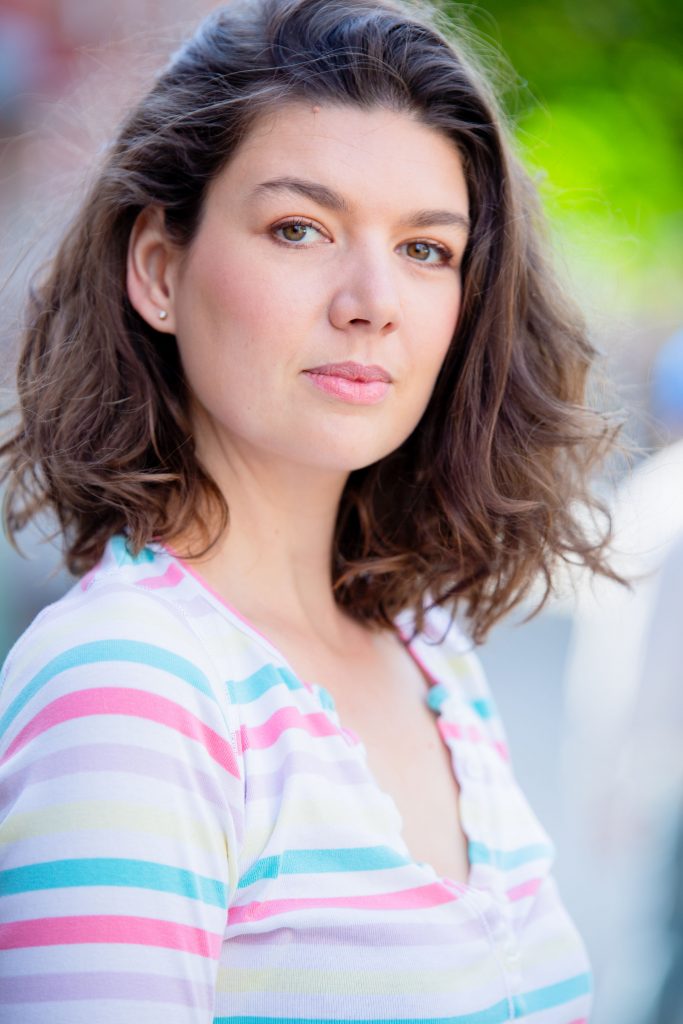 How would you describe your acting career today?
Today I am much more centered, I know what I want, I know what I don't want regarding my career. When I was starting out I did everything, I would hop on projects left right and center, mostly for no pay and hard work! It was great, I really cut my teeth doing tiny small theatres, festivals, street theatre etc. But now I see my career as a business, I have learnt to say no and it gives the projects I say yes to more weight and more time for me to prepare for.
What are your goals and where do you want to go?
My ultimate goal is to have a career in Europe and the US. Even though I live here in the US, my dream is to reconcile both parts of my background. I would love to be in an English period drama for instance!
Do you have idols in your journey, a career that inspires you?
This might sound corny, but I admire anybody who pursues their dream, despite all the hardships and sacrifices that it entails. I don't have a favorite actor, I admire many! What moves me the most though, are performances. I find it incredibly moving when you see two actors just trust each other, there is a freedom that translates incredibly whether on stage or on screen. You can act all you want, you can't fake that intimacy. But if I had to choose I would say Helen Mirren, Tom Hardy, Ben Whishaw, definitely.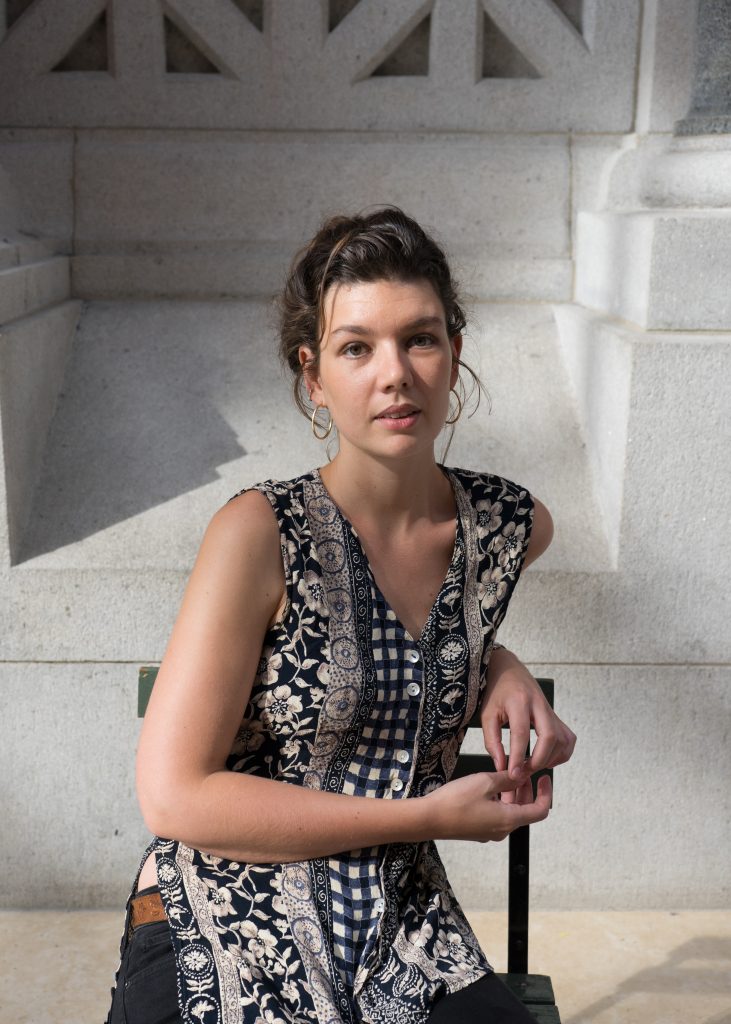 Is it more difficult to make a career in the United States than in Europe? What are the pros and cons?
Hmmm that is hard to say… To loop back to your previous question, what attracted me to New York, I would definitely say that the opportunities are different. I felt I had quite an eclectic background, especially in acting especially because I didn't go to Drama School, and I wasn't sure where I fit in, in the European scene. In New York the opportunities really lie everywhere and as long as you are willing to work, you will start being on projects. But it is a well known fact that the best theater lies in the UK. Hopefully one day, I will tread the boards in London too!
Did you enjoy this article and find it helpful? Why not share it with your social media network below?