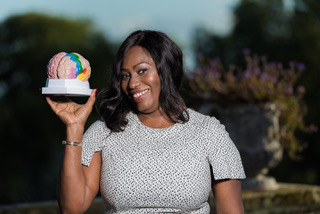 Maureen Chiana: How Business Failure Turned Me Into a Neuroleader
Maureen discovered the power of the brain, after she had to close her own business. What should have been a failure in her career quickly turned into a new step towards a new journey. Now she has an online training platform that leverages on neuroscience to develop leaders to be self-aware, genuine and better able. As an inspirational leader, she states that the key is in six simple steps that everyone should have to follow. Noting the importance of strong positive relationships, she still has a lot of work to do in helping female leaders all over the world to overcome their limitations and build confidence. Listing some of the factors of why women leaders face a moral crisis, Maureen reveals that the reason is definitely emotional intelligence.
What is the connection between brain-science and leadership?
The challenge for leaders is to remember that they are leading humans with brains and while work is seen as an economic transaction, in which people exchange their labour to achieve a goal and be rewarded financially, the brain experiences the workplace predominantly as a social system. The human brain is a social organ and is shaped by social interaction and experiences.
Getting the best out of yourself and others, requires the ability to control thoughts and manage emotions. The brain makes thousands of decisions every day, so being able to lead with the brain in mind is key to being a high performing leader. It's this connection between the brain and leadership that is described as 'Neuroleadership' – a term originally coined by David Rock.