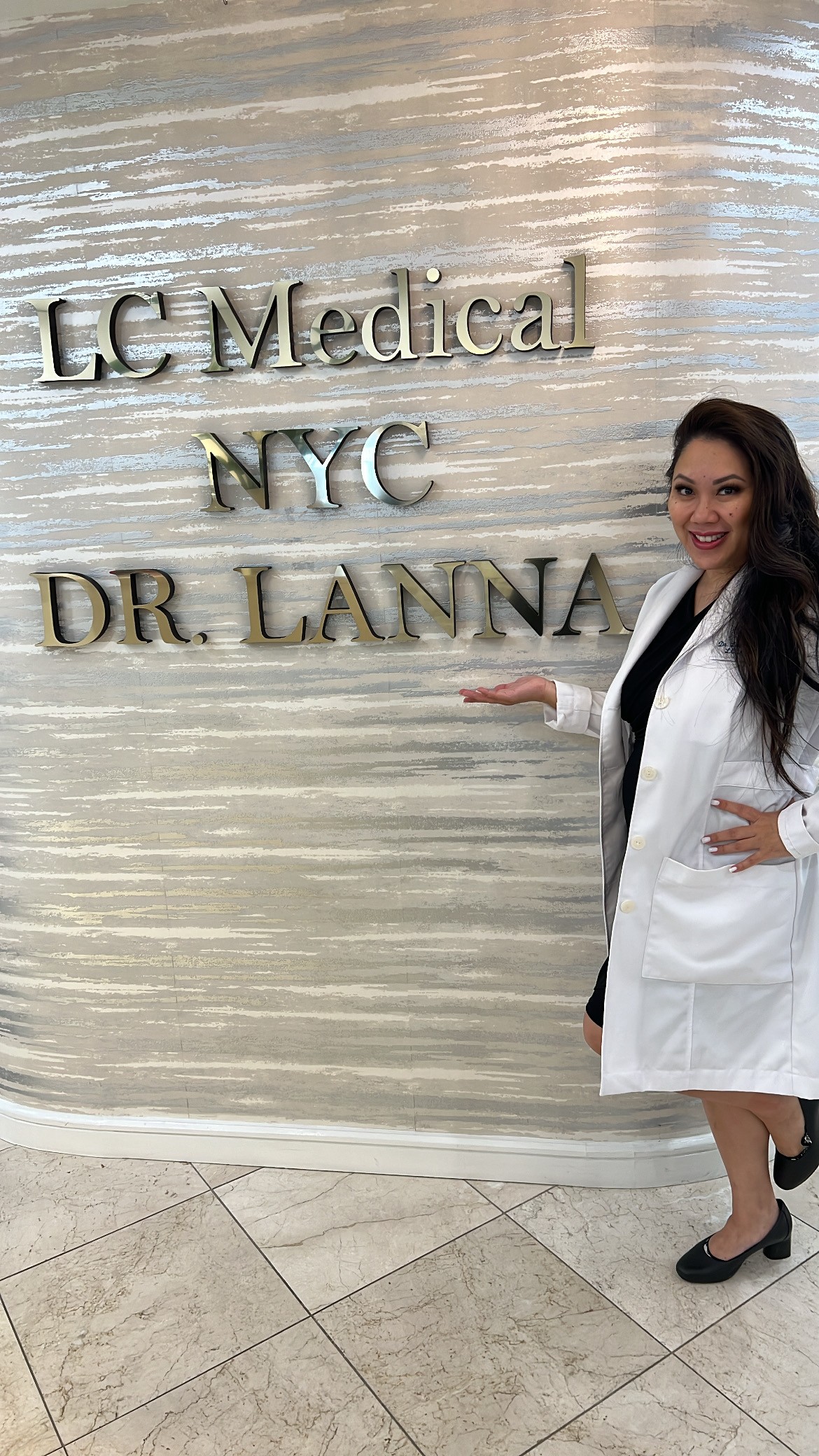 Dr. Lanna: From the Scalpel to the Syringe — Revolutionizing Rejuvenation
Follow Dr. Lanna's thrilling shift from expert surgeon to a big name in the beauty business. Her story, a powerful mix of strong self-esteem and clever planning, shares her secret to success—belief in self, aiming high, and never-ending learning. Her "Famous Non-Surgical Liquid Facelift" procedure grows worldwide, balancing novelty and teaching. At FACE Med Store, she faces problems and provides unequalled help to worldwide health workers. Her amazing career, featured in Forbes, shows her dedication to addressing issues, advancing women's health, and fostering a beauty community.
---
Dr. Lanna, your journey from a board-certified surgeon to a successful entrepreneur in the aesthetics industry is impressive. Can you share some key insights on how you managed to build multi-million-dollar companies in such a short span of time?
Believing in yourself, setting a goal, and having a destination. Therefore, every decision you make should be striving towards that goal. For me, the goal isn't about money. I know that no matter how much money you have, you'll always want more. Your destination should never be about the money. After I believed in myself, I started investing in my education and finding the right mentors. I started doing everything that I said I would do, set out to do. Then, I built a following and a community for helping others. I started a training program before I ever had patients and became so well-known for my teaching that my community grew even bigger. So, I set my goal even higher. I hired more people, strategized and improved my social media, ads, and SEO, and grew organically with word-of-mouth referrals and networking. I was not shy about what I was doing and expressed why I'm so passionate about it. I learned how visibility can help lead to success both as an entrepreneur/business owner, and trainer/educator. In order for you to scale bigger, you have to work on the business, not necessarily in the business. You need to change your mindset from an employee to a CEO, delegate roles, and build a strong team. You must implement systems, SOPs, and organization into practice. This further helps to build your brand and create a clear message for what you have to offer people.
The "Celebrity Non-Surgical Liquid Facelift" you've coined has gained a lot of attention. Can you delve into the innovative techniques and products you use to achieve full facial rejuvenation without surgery?
The "Celebrity Non-Surgical Liquid Facelift" is something that I have branded that lets patients know my goals are to give them a full-face rejuvenation that balances their face, with symmetry and harmonization of their unique facial characteristics. It's a way that I can personally curate a full-face rejuvenation with the least number of products. The "Celebrity Non-Surgical Liquid Facelift" is a combination of using hyaluronic acid fillers, biostimulators for skin tightening and collagen production, and thread lifts to restore your midface descent. This procedure has gone viral, and we have people traveling in from all over the world to come get these procedures with us. Even after a surgical facelift, you're still aging and losing volume. Therefore, neuromodulators and fillers are still used in conjunction with a surgical facelift. Here at Dr. Lanna Aesthetics NYC, we specialize in non-surgical but including surgical facelift and neck lifts with our double-board-certified facial plastic surgeon.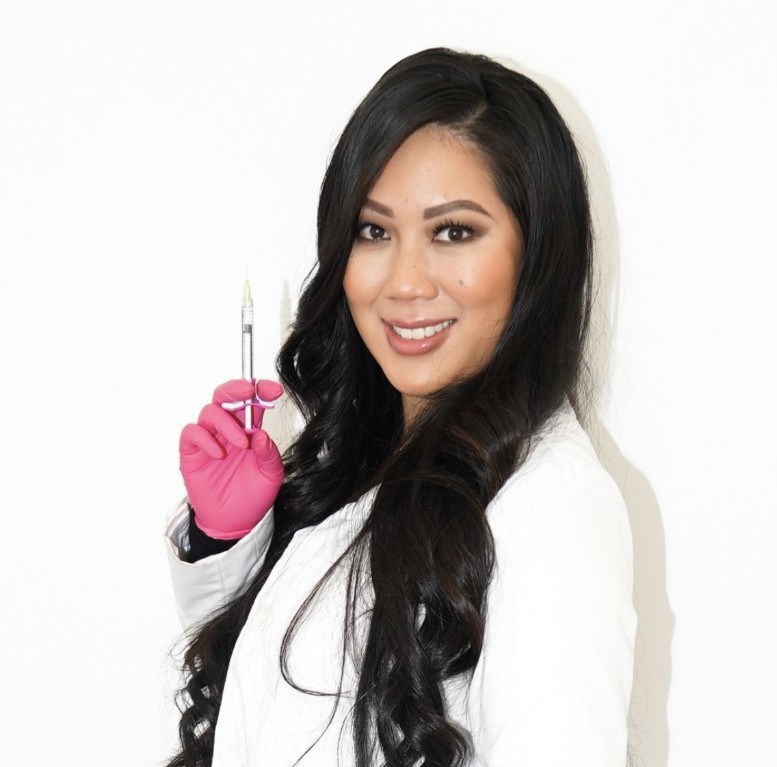 You've created a remarkable reputation in the field of aesthetics through word of mouth. Could you tell us more about the kind of treatments and trainings that have made you so highly regarded in this industry?
I've always been an educator at heart. I received a full academic, merit-based scholarship teaching anatomy in medical school and built my training brand after I saw the need for comprehensive training in aesthetics. I also believe in community over competition, so being an educator and mentor with the platform to train other physicians and licensed medical professionals is what I love doing. I've built for myself an opportunity to teach aesthetic procedures in the safest, most economical way, while focusing on the artistry. Additionally, I am a key opinion leader for large industry brands and am on the forefront of medical aesthetic technology. I work as a principal investigator in the field of aesthetic medicine. I've built a reputation where patients want the best of the best, and trainers want the best of the best. Therefore, our trainings are highly sought after, and our services are highly sought after.
As the CEO and Founder of FACE Med-Spa Training, what motivated you to offer private lessons for medical professionals in facial aesthetic injection techniques and safety, and how has this impacted the industry?
With my background as a surgeon and educator, I've always been the type of person where I see a procedure, do a procedure, and teach a procedure. We call it 'See one, Do one, Teach one.' And coming into this field everything is so fragmented. There's no board of ethics or universal true aesthetics board. There's a lot of variability with who can do these procedures and what level of education they have. So now, we're seeing a rise in complications now that anyone – physician, nurse, dentist, aesthetician, even non-medical providers – can get in on this field. This lack of standardization creates a lot of variability in the care and safety that's given to patients. I often meet patients with severe complications, and their stories really break my heart. Seeing those patients face-to-face is one of the reasons why I wanted to become an educator and trainer in this field. I want to help standardize and provide the medical knowledge and technical skills necessary to ensure each patient is given safe, effective, and ethical procedures with the utmost artistry. Artistry is not always taught because not everyone has the aesthetic eye, but you can at least teach things like symmetry, balance, and how to do things safely. I've been training now for over six years and have gotten more opportunities to speak on bigger stages and have a bigger reach. In the beginning, I didn't have a stage to teach and train because I was unknown. I built my stage called FACE Med Spa Training, built my community of mentorship, mindset, education, and support on our social media groups with over 30k. I'm now so excited to announce that me and my team are working on Aesthetic Nexus, a kind of global aesthetic metaverse that will help us to create an even larger community. It will virtually train you on things such as 'How to open up a med spa,' and 'How to scale your med spa.' There will also be a space with legal documents from our attorney form and financial help, investor help, and all things hands-on including aesthetics and sexual health and wellness.
Your role as the CEO and Co-Founder of FACE Med Store involves distributing medical equipment and supplies globally. What challenges have you faced in this venture, and what impact has it had on medical facilities and professionals worldwide?
With Co-Founder Dr. Hardik Soni, we have built our network as leaders in the field who collectively have been in this field for over twenty years. We have very successful practices in our respective cities and were able to grow our e-commerce platform more seamlessly because of the trust, credibility, authority, and influence that we have with our colleagues. There are times, however, where certain people don't want to work with us because they see us as a threat and competition. That is a challenge in this field: when people have a scarcity mindset and not an abundance mentality. We don't need to be cutthroat or knock anyone down to be successful. Our goal with FACE Med Store is to buy in bulk, get more savings, and pass on the savings to our members. In addition, we added training, medical help, legal help, and a platform where we can discuss difficult cases and complications. Overall, our program offers a lot of value for our members.
The Aesthetic Nexus is a comprehensive virtual training for aesthetics. What inspired you to create this platform, and how is it shaping the future of aesthetic education?
The Aesthetic Nexus is a comprehensive virtual training platform for aesthetics. The aesthetics field is very fragmented. When someone comes into the field, they don't know who the expert is. Everyone boasts to be the best. And some are great, while others give you minimal hands-on experience. Some don't teach you complications or how to handle them while we are providing medical procedures that require licensing. We wanted to provide a platform that is so comprehensive that it's a one-stop-shop for businesses, medical providers, and patients. This is the first of its kind. We have our own avatars, shops, libraries, etc. It's a virtual space that you walk into, get greeted by a receptionist, walk into conference rooms, buy things, talk to a legal department, and the beauty of it is that you can join from anywhere. Developers from the US and Australia, in collaboration with other Asian countries such as Korea, are coming together to build this. It's going to have all of the experts in the world in one place to train, learn, do e-commerce, business, finance, legal, marketing, social media, and PR. This has not been done before. This is a big undertaking, but we have big goals and big dreams to see this to fruition.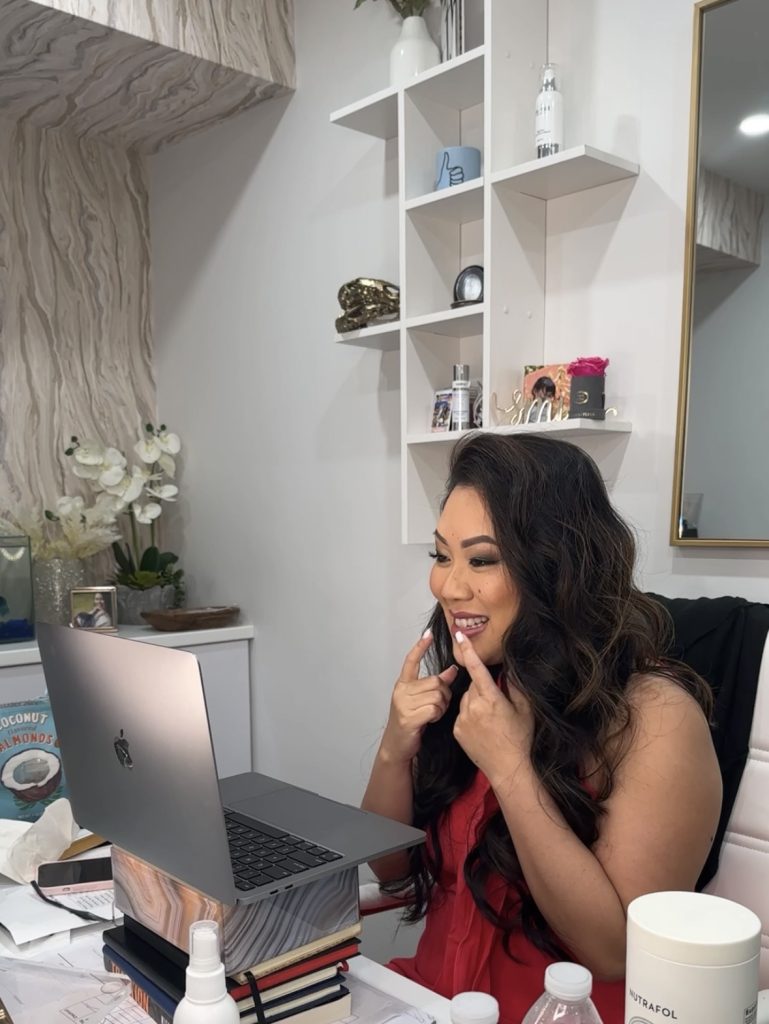 Being featured in Forbes as a top woman in leadership is a significant accomplishment. Can you share your perspective on women's leadership in the aesthetics and medical industries and your experiences as a leader?
When I started out as a urologist in the aesthetics field, I had just pivoted from the 1% minority of women in robotic urologist surgery. Medicine, as I've been exposed to, has always been a male-dominated field, especially as a urologist treating male genitalia issues. But in the field of aesthetics, being a woman is helpful because women can relate to other women, and women are the majority in the non-surgical aesthetic space. Being featured in Forbes was one of the many goals that I've had, and I'm so grateful for the mention. After sacrificing my life – getting married late, having children late – for my education and dedicating myself to medicine, it's nice to receive validation.
You serve as a Key Opinion Leader for InMode and Galderma. What are the key messages and insights you provide as an advisor to these companies, and how do they shape the future of aesthetic products and treatments?
For these companies, I am involved in ground-breaking research as a principal investigator with Institutional Review Board (IRB) research. For both companies, I am a trainer, such as for the Galderma portfolio, as well as a podium speaker and expert user of the technologies. The opportunity to work with and represent these companies has been a great pleasure, especially when I consider my background as a woman in Urology. When I studied and graduated from Brown University, and during my 12 years of training, we focused exclusively on men's health. Nothing about women's health. What I love about InMode is that they have new technology to help bridge the gap for procedures that address women's health concerns such as stress urinary incontinence, vaginal dryness, and decreased sensation with sex. With their EmpowerRF technology, they're bringing women non-surgical solutions, highlighting the innovation in technology. The reason why I'm so passionate about working with EmpowerRF and InMode is that it brings in-office breakthroughs and life-changing treatments in women's wellness therapies.
Building a thriving community of medical professionals and injectors in the aesthetic space on Facebook is impressive. How do you use social media to foster learning and collaboration among professionals in the field?
Social media is such a valuable platform for daily educational content and access to collaboration at our fingertips. I love hosting webinars, creating educational materials, and connecting with people with similar and contrasting audiences for larger exposure to help us educate more effectively. When I first started getting into this field, everything was fragmented, and there was no collaboration. It was very difficult to find good mentorship, business pearls, and clinical pearls. Most of the time, if you asked a question, you were shunned or ridiculed. Or, if you were purchasing equipment, there were too many differing quotes. There was no uniformity or mentorship; no one-stop-shop for all your aesthetic needs. That's why I was so compelled to create a supportive environment that is welcoming to all. I'm proud to have crafted a community where people can ask questions, get trained, get group discounts, and get the help that they need and deserve.
Your diverse career spans clinical practice, entrepreneurship, and education. What advice would you give to medical professionals looking to follow a similar path of expansion and impact in the aesthetics and medical fields?
I always have four pieces of advice that I love telling medical professionals who want to get into this field. The first is to make sure you have a passion. Make sure you find joy in what you're doing. The second is carve out what your goals are. Is it to own a small business? Is it to grow and scale? Goals and the journeys to those goals are different so having a clear goal helps you lay out what you need to do to achieve them. The third is, once you have that goal, enjoy the journey. I know it's cliché, but it's important to note that there will be lots of ups and downs. Being a business owner isn't easy, so being fluid and enjoying the process helps to get through the low points. And lastly, invest in yourself. Investing in myself was the best decision I ever made and brought me to where I am today.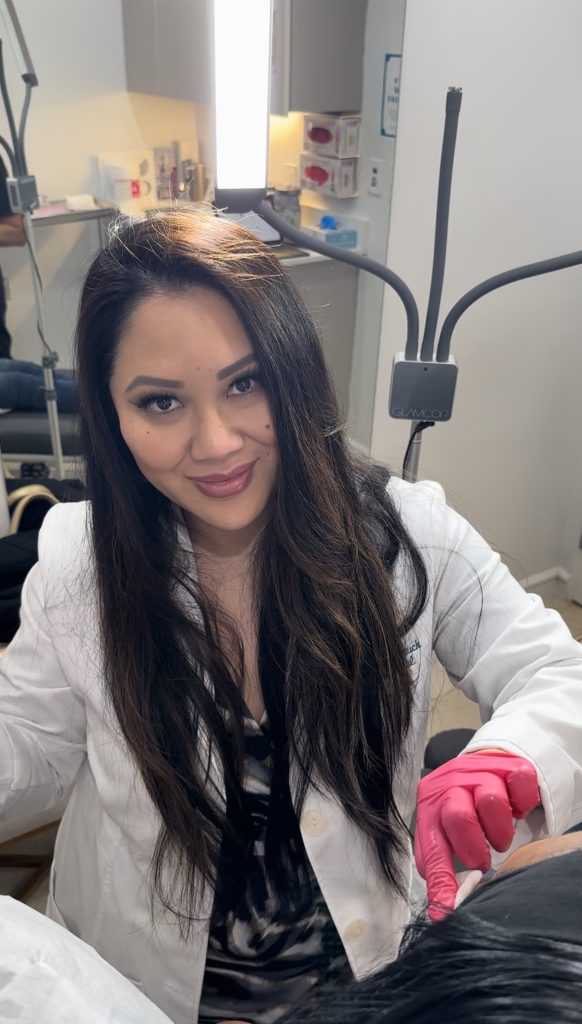 Did you enjoy this article and find it helpful? Why not share it with your social media network below?