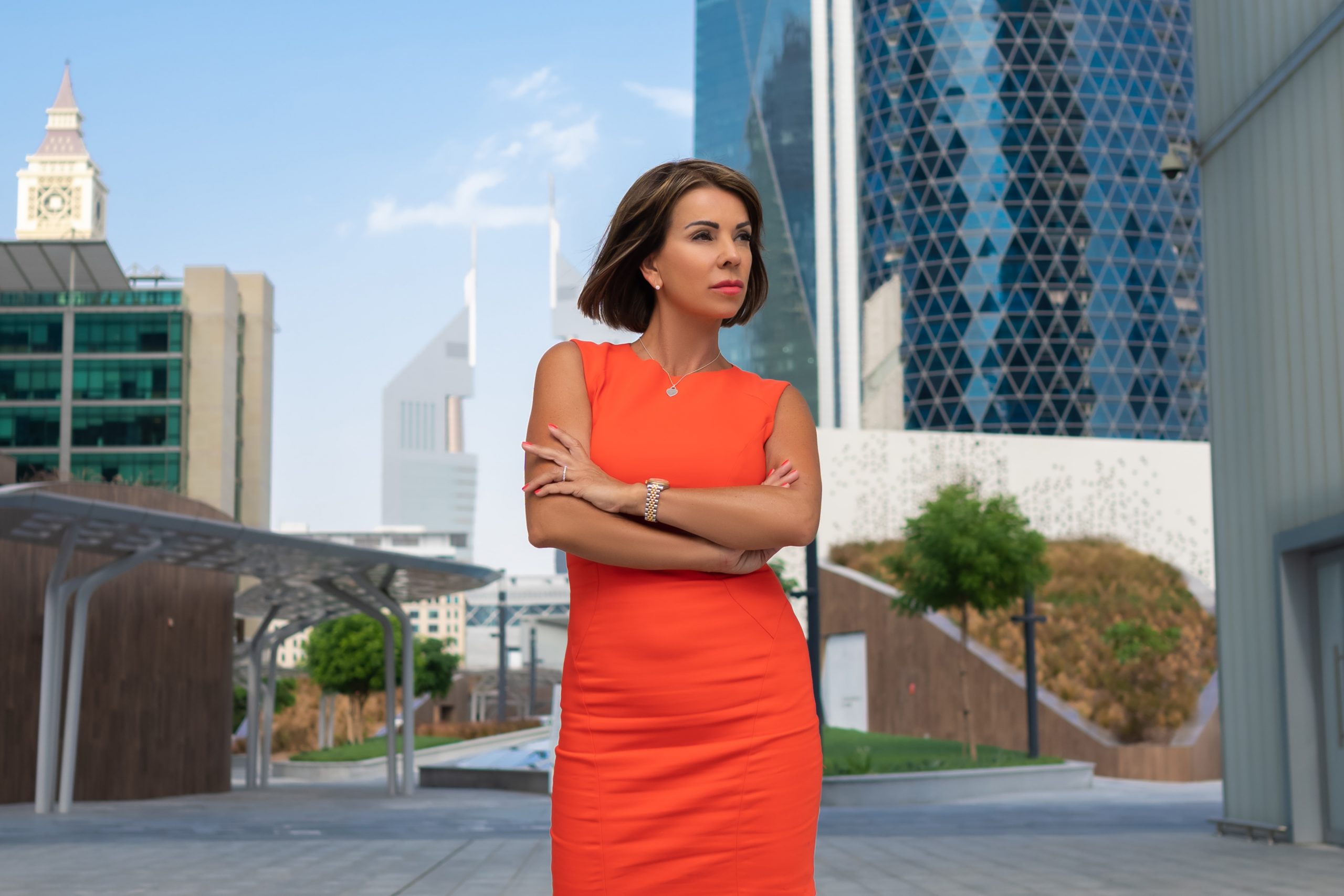 Daniela Bauman: Turning Her Love for Dance into a Business
As a self-made entrepreneur with 15 branches of her own pole dance studio, Loft 1, Daniela Baumann has broadened her expertise, entering the world of coaching, helping women with their confidence, business growth and financial freedom. Inspiring women with her story from dancer to entrepreneur, Daniela is on a mission to encourage women to live the life their dreams.
I believe everything is possible in life.
Pole dancing is an extremely niche talent. Where did your journey begin?
My journey began in 2008 as a single mother of two with €30,000 in debt. After watching the movie Striptease with Demi Moore, I was mesmerised by pole dancing routine. My goal was to first learn pole dance myself and then to inspire many women with this sport. Although nobody initially believed in my idea, after 10 years, I managed to open 15 pole dance studios called Loft1. I believe everything is possible in life.
From sports enthusiast to empowering women, what led to this transition and new venture? Why was motivating and empowering women so important to you?
Through the sport of pole fitness and with our own course concept, we have been able to inspire over 20,000 women with our studios to date and motivate them to believe in themselves. Pole dancing is not just a great sport, it also gives women more self-confidence as well as training the body.
Pole-dancing is a balance of creativity and strategy. Can you tell us more about the learning process? How similar is it to dance in terms of finding a rhythm and flow?
Pole dance is a wonderful workout and can be learned by any woman of any age. You don't need any prior knowledge to start. We have a simple level building system. In the beginning, you first learn simple turns on the pole and later, you build different choreographies from the tricks you have learned. The classes are divided into beginner, intermediate, advanced and professional. You start at the beginning of the lesson with a warm-up and a stretching part to prepare the body perfectly for the barre. And then it's off to the pole to learn new figures (pole tricks). The difference from other dance workouts is the whole atmosphere among the women at pole dance. You support each other. There is a completely different cohesion compared to what we experience in dance classes.
There are still a lot of misconceptions surrounding pole dancing. What would you say to these people?
I recommend all women who are still unsure to try it, because only then can you get an idea of this great sport.
How has pole dancing influenced your coaching journey?
Through these experiences and also the interviews I have had in recent years, I have become more and more confident on stage and have benefited a lot from this as a speaker.
By setting up my 15 Loft1 studios, I was able to gain a lot of experience as an entrepreneur and also as a fitness expert, which has definitely brought me further in life. Today I love to inspire other women on their way to success with my story.
Launching 15 branches takes a lot of resilience. What challenges did you face in the process? Is there anything you would have done differently?
I would have liked to have had a good advisor or coach right from the start. I started building my business from scratch, and of course, I made mistakes, such as paying far too high prices for the interior design of the respective studios. It was also a big challenge for me when we had a change of staff in the office, for example. There are not a dime a dozen good employees, but you have to live with that. This is the case in every industry.
What advice would you give to other solo entrepreneurs hoping to launch and grow their businesses?
It is important to believe in yourself and your product. I have expanded because of my student's requests and out of a passion. I honestly never expected to open so many studios. I just listened to my heart. I just wanted to give women the opportunity to learn pole dancing in their area (where they live). That was my focus.
As a single mother and serial entrepreneur, how do you create a work-life balance?
Being a mother and entrepreneur is always a challenge. You just have to be able to organise yourself well, and you learn that as a mother.
How do you rejuvenate after a day's work? What self-care activities do you incorporate into your life?
The day always starts with a nice meditation. This is how I prepare for my everyday life. I treat myself to a nice full body massage by candlelight every 2 weeks. I also like to relax with my husband and friends over a fine dinner.
What would you tell your younger self today, knowing what you know now?
Start reading books earlier and worry less about the things you can't change in life.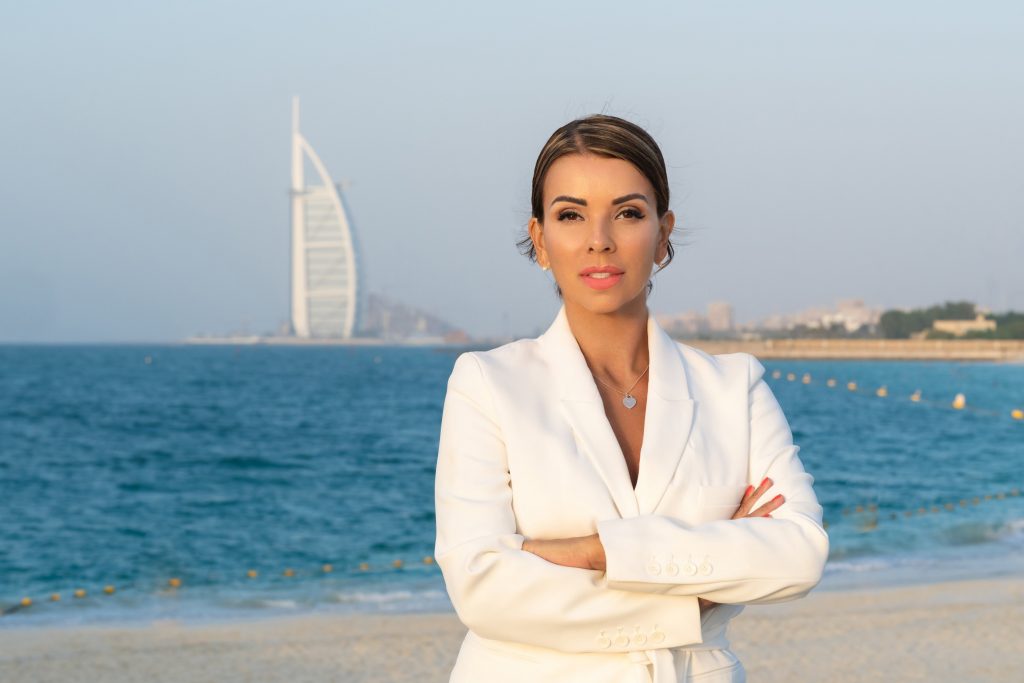 What are the top three books that you would recommed to our readers?
The Secret by Rhonda Byrne
This book fell into my hands when I was lost as a single mother of two children with no financial means. The book totally changed my life. And I suspect not only mine but also that of many people out there.
Think and Grow Rich by Napoleon Hill
This book clearly shows how successful people think. A must-read if you want to play in the top league.
The Power of your Subconscious Mind by Joseph Murphy
This book shows you how powerful your thoughts are. I can only recommend it to anyone who wants to get ahead in life.
As an author and entrepreneur of 15 Pole you have delved into numerous ventures. Are there any other projects you would like to implement in the future?
Yes of course. Goals are important in life. Only then can you grow and develop further.
I want to help other women to become successful and support them in achieving their goals. For this reason, I also trained as a speaker. This is the only way I can reach a lot of women and inspire them with my story.
Many women limit themselves even though they have great potential. My goal is to give these women the motivation and courage to stick to their goals. Every woman deserves to be successful.
I think it's great what Mirela Sula has created with Global Woman. Because when women support each other, they become even more successful in business. For this reason, I am also planning networking events for women in the future. I can't reveal too much yet, but stay tuned.
Did you enjoy this article and find it helpful? Why not share it with your social media network below?