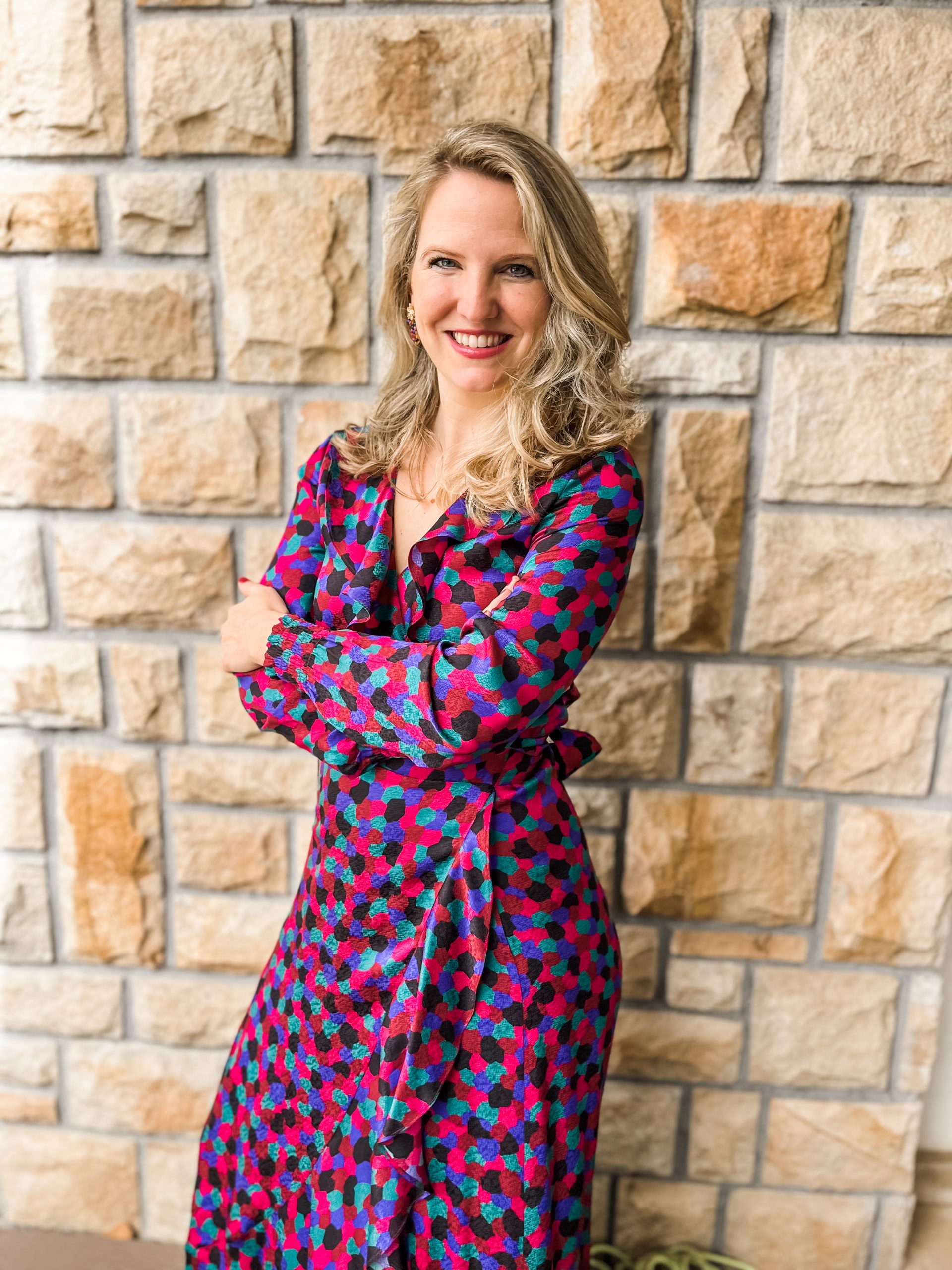 Camilla Quintana: The Empowered Expat Woman
Winner of our Global Woman Challenge, from Vienna to Bilbao, Camilla Quintana has spent over 20 years of her life leading the life of an expat, experiencing different cultures and lifestyles, and learning how to make the most of life abroad. Leaving her career behind to support her husband, and losing control of her narrative, Camilla resorted to coaching to escape the negative thoughts. Turning her travels and coaching expertise into a podcast, Camilla launched 'The Empowered Expat Woman', delving into conversations tackling the expat identity crisis, from the inner critic, leadership to solo-parenting.
Take us back to life in Vienna, Austria, how was your life before coaching and how has it shaped who you are today?
I was born into a multicultural and internationally-minded family as the oldest of four. Growing up, my biggest dream was to become a famous singer. I would spend hours rehearsing and recording my songs. A known producer put an end to my aspirations with some harsh feedback that my 17-year-old self couldn't handle at the time (this was pre-YouTube and social media when you 'had to be discovered').
It was devastating, but in hindsight, it taught me the valuable lesson of never allowing anyone else to define my value. I still jokingly say that – though I've let go of my dream of being a singer – I have an inner diva! She's the one who always demands to be treated exquisitely, by myself above all. This attitude has been a game-changer in my life, and especially in my expat life, as I've become my own biggest ally.
By the way, I did end up recording a Spanish Salsa album in my early 20s, which I love listening to.
You now live in Spain with your family, what led to your decision to start a new life in a new country? How did you tackle the language barrier and what cultural differences did you experience?
I became an expat at 18: I first moved to the UK and studied International Relations at Oxford Brookes. Then, I did my MBA in Madrid. And when I eventually returned to Vienna, working as head of Marketing at an international congress organiser, I met my Spanish husband. With him, my expat journey continued!
Luckily, I did not experience a language barrier in the countries I lived in (Austria, the UK, Spain and Germany). I've always been a little obsessed with learning languages, and I'd watch my favourite TV show of all time – FRIENDS! – on replay, pausing to repeat and write down phrases and expressions, just to become fluent in English. I did the same with Spanish – which was also spoken in my family, as my maternal grandmother was from Spain.
But what was really tough for me, was the transition from being a self-initiated Expat to following my husband in his international career. I feel like it changed the lens through which I experienced life abroad: from 'being able to soak up another culture, to being 'forced to' adapt to it.
It was during this time that I got my hands on a book by Tony Robbins that taught me to not give my power away to anything or anyone. I read it twice. Shortly after, I signed up for his Coaching Academy and began my wonderful, life-long journey of self-development and personal growth.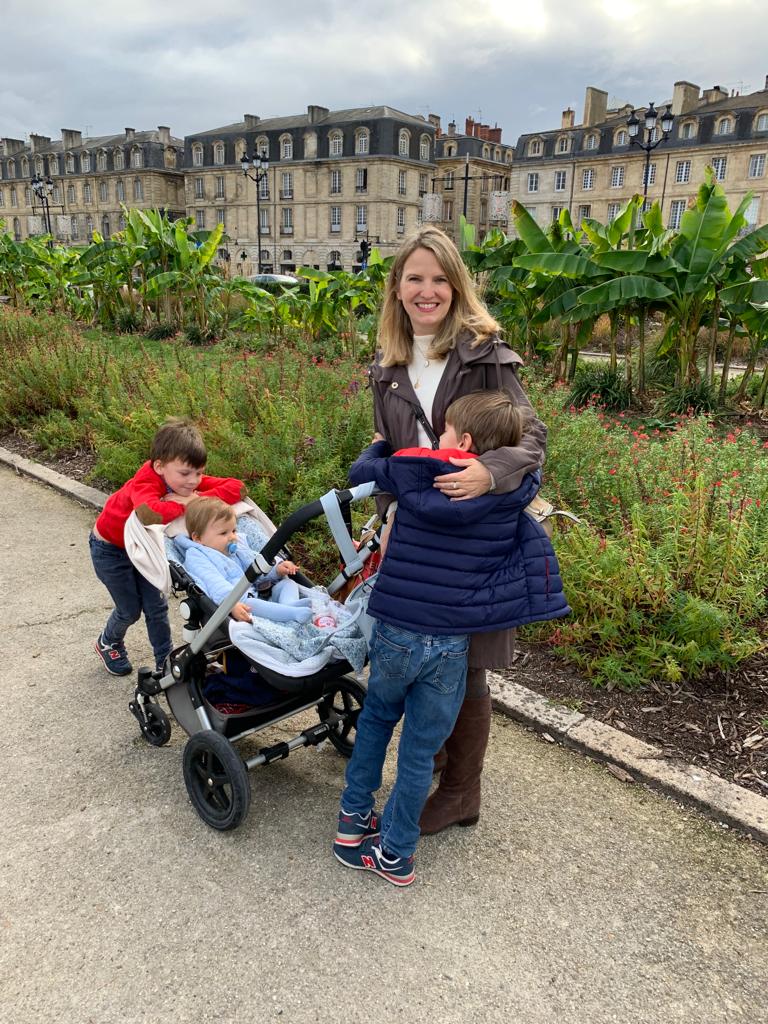 The world is in need of more female leaders and changemakers – what changes can we make to propel this mission?
Absolutely, this is a message very close to my heart and not for the reason you may think. As a matter of fact, like many other women, I never considered myself to be a leader. Rather, a great team player, care-taker, and someone who'd support others to step up as the leader. The reason for this is that we have been conditioned to define the concept of "leadership" through the male lens and that doesn't always resonate.
So I decided to come up with my own definition of leadership, which is: "Living with intention, integrity, vision and taking responsibility for yourself and others". Do you see how with this characterisation, each and every one of us can be a leader and a role model?
Yes, the world needs more female and feminine leaders, and I believe there are things we, as individuals, can do to propel that mission:
By redefining leadership in a way that is more inclusive to different genders and personalities. This will give you confidence in your ability to show up, share your unique perspective, and make an impact.
By helping to create an atmosphere in which it's safe for women to stand out and shine. This, by the way, is something I love about Global Woman and Mirela Sula's work.
By realising that you can be a leader and change maker on any scale you choose, in your family, your community, your company, your field of work or in the world. Even small actions can have a huge ripple effect!
What does female empowerment mean to you?
It's about creating the conditions and atmosphere in which women can realise how powerful we are and how valuable our perspective and contribution is so that we can dare to take up the space that's innately ours.
I believe the world needs us to show up with our female superpowers, in order to get back into balance and heal. We already have all that it takes inside of us, but often don't believe that we do, or can't act on it because of patriarchal systems and structures. That's why it's so important that we women hold space for, believe and support each other!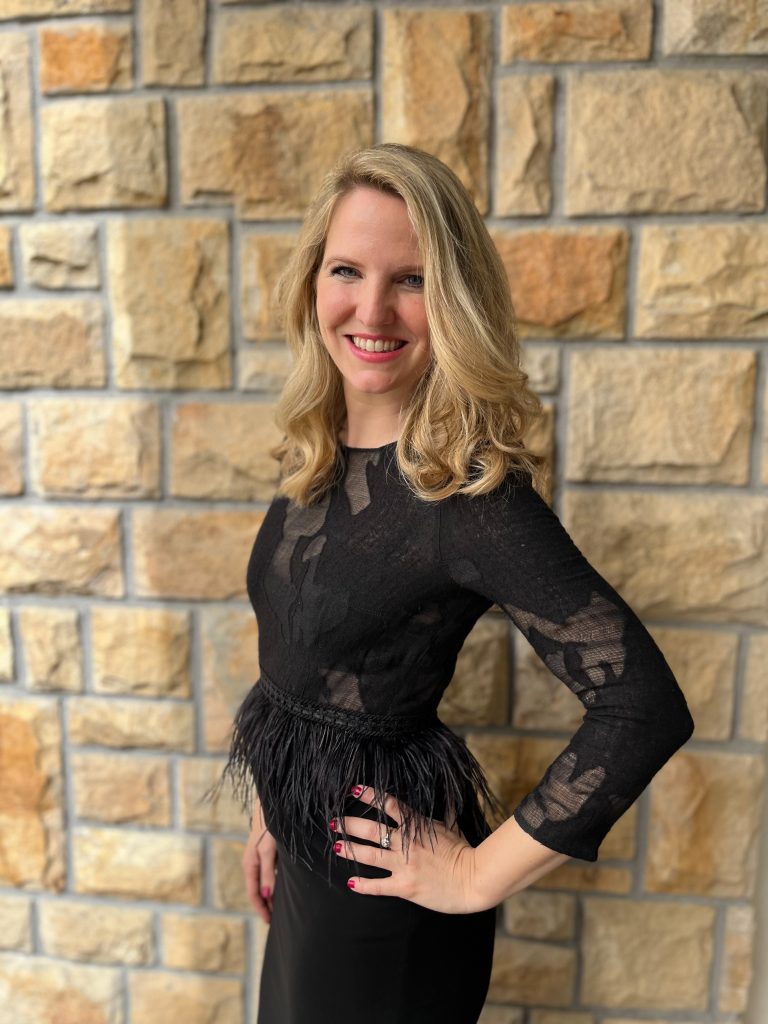 As an empowered expat woman, what are three pieces of advice you would give to others who are thinking of starting a new life in a new country?
The most important thing for me is to have a long-term vision for my life and reflect on whether or how that new destination can help me move closer to that vision. This is at the core of what I teach and preach, and it has changed my life forever, because no matter where I'll move to in the future, I know it will all be part of my bigger vision; a different chapter, but of the same book.
I also think it's important to use the momentum of a move to proactively look for friends, a job, and activities, and to decorate your home properly. I've often witnessed people lose that initial motivation after some time, and consequently settle for less. So, I encourage you to fully show up in the beginning, as it really sets the trend for what your new life will look like.
And last but not least: learn the language, as well as you can. Language opens the doors to fully immersing yourself and understanding the local culture, instead of looking at it from the outside. And that is truly enriching for the rest of your life!
You shared that you love cooking exotic meals with your family – what is your signature dish?
I actually love to make up recipes – depending on what I have in the fridge! I get an idea, put on some nice music and just go for it. Although I'll admit, the result is not always worth repeating! But some of my go-to dishes that my family loves are Lasagna, Paella, Quiche and Austrian desserts.
Did you enjoy this article and find it helpful? Why not share it with your social media network below?