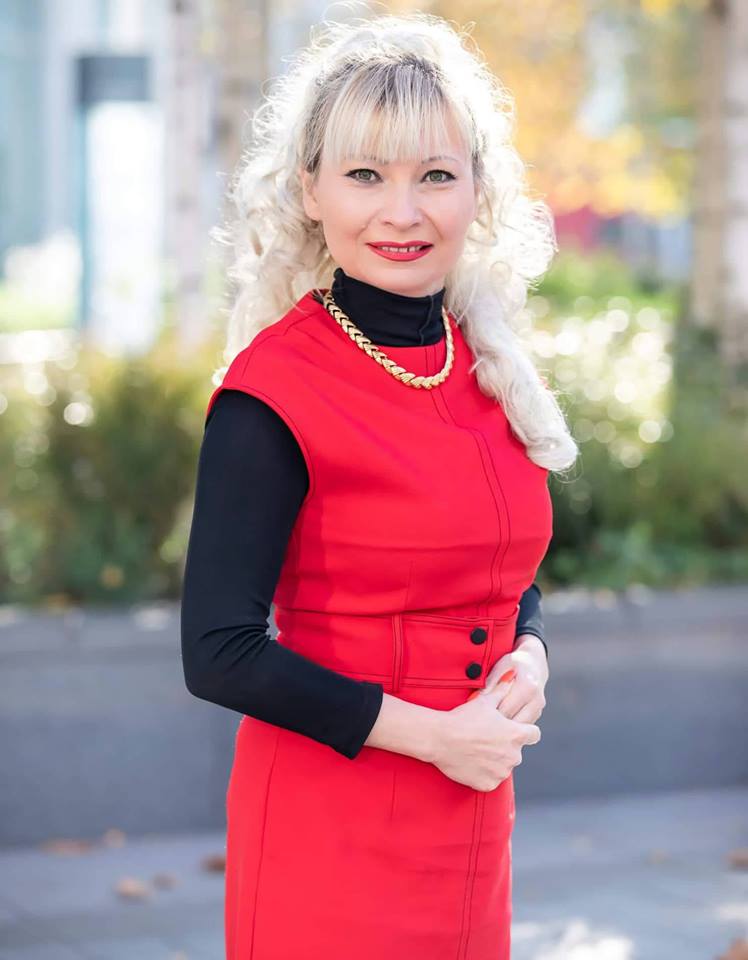 Aygul Macbeth – 'Financial Freedom and building a support network'
Aygul Macbeth
'Financial Freedom and building a support network'
By Fati Gorezi
Aygul Macbeth is an "Accommodation and Relocation Specialist and "Property Investor" at 'Hearthfire Property Investments Ltd' based in the UK. She works in the property business including 'Rent 2 Rent' where she subleases other people's properties (houses and flats), decorates them and rents them out either as a whole house or room by room, depending on potential, location and property layout. Here she shares with us details about her business, her success tips and the turning point of her life that gave her the drive to improve and go further to teach and guide other property entrepreneurs to fuel their own goals and ambitions.
[rml_read_more]
What are a few of your success stories regarding your journey as an entrepreneur?
Every project has its own challenges, especially, if you choose a different strategy (Serviced Accommodation, for example, as a whole house as opposed to separate rooms) and different areas (Newark as opposed to Derby) So after we finished the project in Newark, I put it on an AirB&B platform at 1AM. At 8.30AM the following day I had to take my husband to the hospital and spend the whole day with him in A&E. In between tests and coffee runs I had it in the back of my mind that I hadn't heard anything about the ad. However, as I was pre-occupied with my husband's health condition, I didn't think about it too much. At 3PM I received the first enquiry for 35 nights for the local theatre with a potential leading to future contracts. By that time, my husband felt a little better, so we could discuss it and celebrate the potential success with coffee and chocolate. At that moment we knew that the house would be a success and would generate great interest.
One of my personal successes is that my reputation now attracts potential opportunities, which is wonderful and fills me with a sense of pride.
Tell me a bit about your background in business
I was an entrepreneur in two countries: Russia (Car Part Shop and a Cafe) and the UK (Furniture Repair and Restoration) I invest a lot in training, mentorship, attending networking events and workshops etc and enjoy reading self- development books and listening to motivational audiobooks. I am also one of the Directors of the 'Touchwood Erewash Mental Health Charity'. I decided that after more than 15 years working experience in hotels, I would focus on my strengths in order to overcome my weaknesses.
My 5 top strengths according to 'Gallop 12' are as follows: Achiever, Focus, Maximise, Futuristic and Learner. [https://www.gallupstrengthscenter.com/home/en-us] 
My mentor and I had a couple of sessions on Skype (she lives in Russia) and planned what I want to do in the future: to find a basic job from 09AM till 5PM and develop a business on the side. I got a job in a call centre in Boots head office, booking eye tests and then spent my free time learning different strategies and putting them into practice. It was really strange to work there after running London hotels and large hotel complexes in the Midlands. It took me 2.5 years "to fire my own boss" and go full time in my business.
What is your proudest moment with Hearthfire Property Investments Ltd?
After the Derby project went live and the flood of inspirational feedback and compliments was quite breath-taking. At that moment I realised that the path that I have fought so hard for with the previous two projects was now within my grasp. That moment was the turning point of my life that gave me the drive to improve and go further and to realise that I cannot only launch these projects, but now I am in the position to teach and guide other landlords and property entrepreneurs in the direction that they need to go to fuel their own goals and ambitions.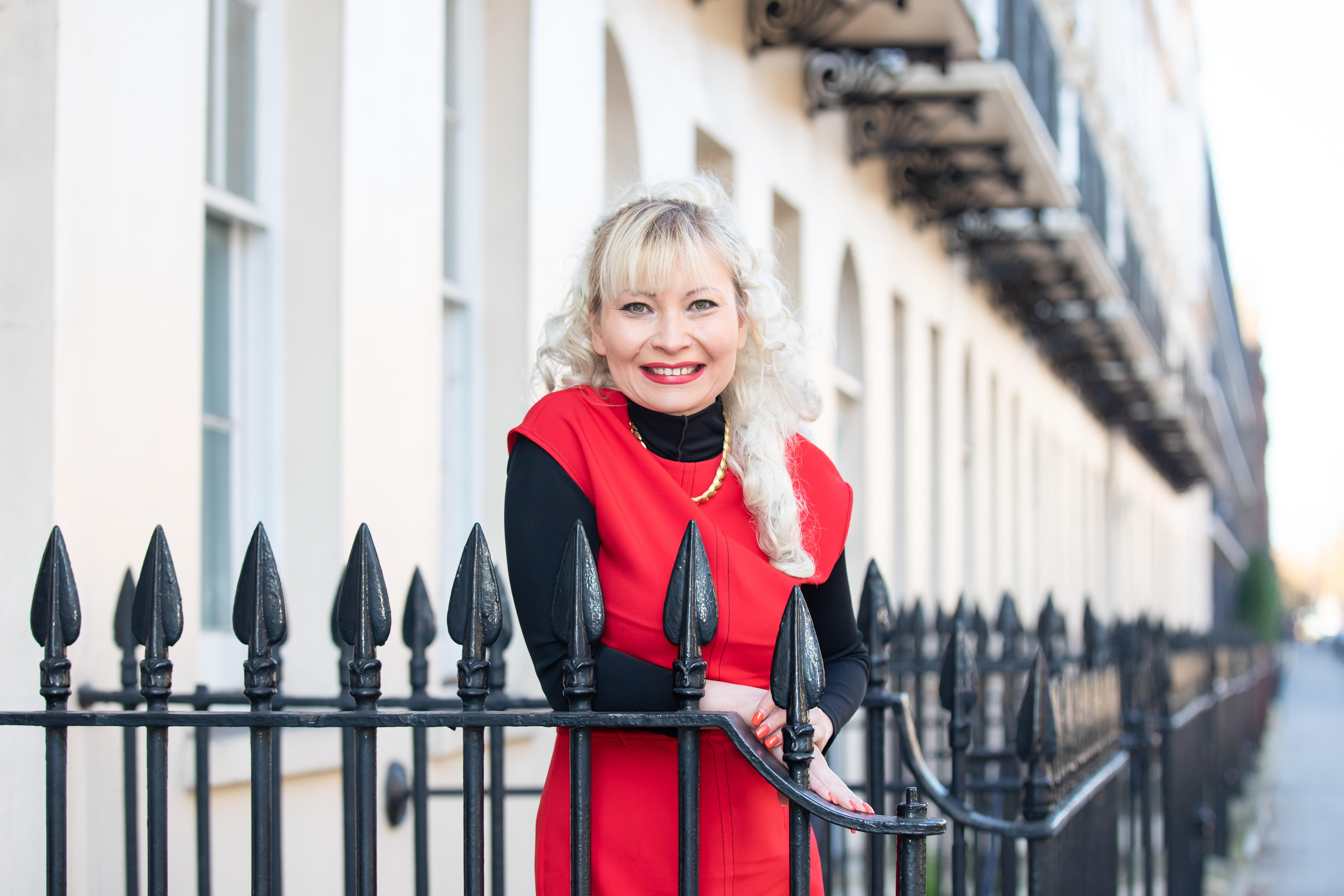 Was there a particular mistake you made while in business?
I should have started a long time ago. I suppose, I needed those years in the corporate business to develop and become who I am now to be a success in what I do. One mistake I feel that I made was not being prepared correctly to ensure a smooth and successful launch of my first two projects. Hopefully, by reading articles, such as this, it will give other entrepreneurs an easier start to attain their goals by being better equipped with the most important tool that you can ever have; knowledge! i.e. the experiences of your predecessors.  
What inspires you most?
Motivational stories, people, books, audiobooks. I like to be inspired and inspire. It works both ways. I also get inspired when my family (my husband and son) help me out in what I do. I am very lucky to have them as they do it not because they like it, but because they love me.
What does financial freedom mean to you?
Financial freedom means that, as opposed to working under restrictions that can limit my growth as a person. As a provider for my family, I now feel closer to my responsibilities and obligations to those around me. And the work I do, and the recognition that comes from it, is down to my own hard work. I can tailor my own financial stability in a more productive and successful manner by working for myself because I am not limited to what I can achieve and because I decide how far I can go in my own personal career development.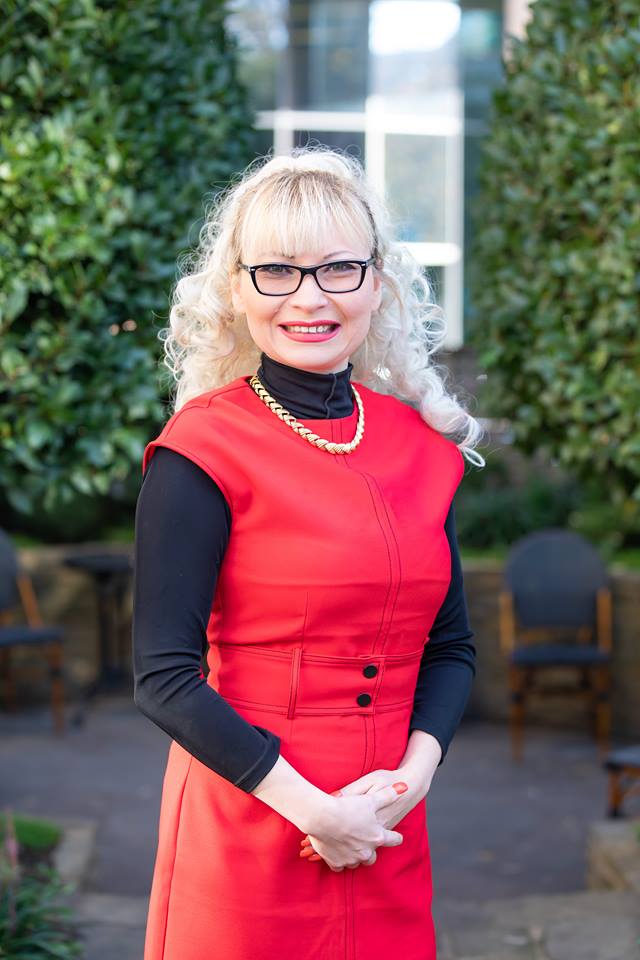 Is there anything else that you would like to share that you feel would be helpful to people thinking of investing in property?
There are a lot of tips that could be given depending on the property strategy you are working on. There are a lot of free workshops, videos and books that are just as helpful as the paid ones. A lot of companies like selling one course and then promote twenty more expensive courses so beware!
A very good book that I can recommend is "Property Magic" by Simon Zutshi. Make sure you purchase an updated edition though as laws constantly change. Also, subscribe to a property magazine such as 'Your Property Network' or any others. Property is a lonely business so don't be discouraged if your friends and family don't understand you. Find the passion within you then go to non-property networking events to offer your products or services. 
Be selective when choosing mentors and find the one who will not just give you basic information but can inspire you and teach you to be a great businessperson and maybe share contacts with you. Share everything you do on Social Media and don't worry when you make mistakes; they are part of the adventure and your personal growth. 
Do you have a favourite quote regarding business/entrepreneurship that you would like to share with the readers?
"Aut inveniam viam aut faciam" is Latin for "I shall either find a way or make one". The phrase has been attributed to Hannibal when his generals told him it was impossible to cross the Alps by elephant. This was supposedly his response. [ https://en.wikiquote.org/wiki/Hannibal]
(Photo Credits Andreea Tufescu )
Did you enjoy this article and find it helpful? Why not share it with your social media network below?