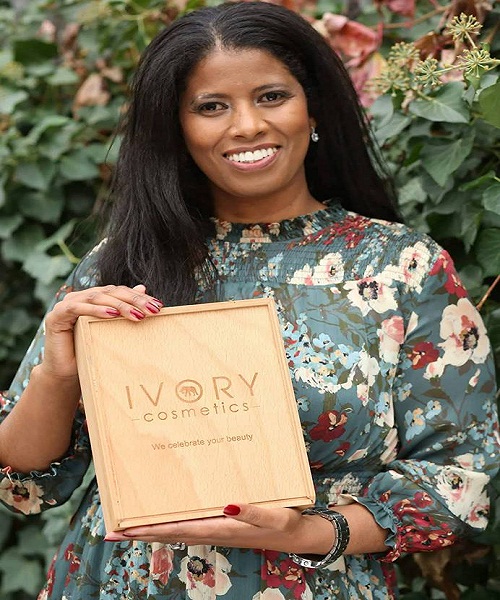 Almaz Andezion – 'A guide to becoming a beauty entrepreneur'
Almaz Andezion 
'A guide to becoming a beauty entrepreneur'
By Fati Gorezi
Almaz Andezion is the founder of "Ivory-Cosmetics", a cosmetic Company which stands for the principle, "more natural, chemistry".  Her goal is to make natural cosmetics that are made in Germany accessible for all those women who really want to do something good for their skin. She now shares with us her life story, and her path and journey as an entrepreneur in the beauty industry.
When you came as an immigrant to Germany with your family, you didn't speak German or know anyone here. What was that experience like at school and in your community? Do you think it had an impact on your later success?
To grow up in Germany was like hitting the jackpot because I had access to an education and was able to complete my university degree.  I worked as a global 'Product Manager' in several large companies and was responsible for large portions of their total revenues. Effective negotiation and communication skills was part of corporate life and it helped me to avoid some potential failures and overcome challenges whilst starting to run my own business.
[rml_read_more]
Tell us about your career in the cosmetic industry. How did you break into that field?
I am an acne-sufferer and had been through it all – and I really just struggled to find something which worked and which I thought was "gentle" enough. I tried out all the products that were advertised, or that my friends and family recommended to me, but nothing helped. On the contrary, my skin actually got worse and more damaged because I was using so many different products.
That's when I thought 'no more strong stuff' for my skin – and then my skin started to recover. Inspired by results I founded "Ivory Cosmetics" alongside my full-time job as I wanted to provide products for customers who were experiencing similar worries to those that I used to have myself. I stand for the principle, "more natural, less chemistry" and my main goal is to make natural cosmetics that are made in Germany accessible to all those women who really want to do something good for their skin. The fear, the insecurity and the lack of self-esteem are emotions that we all are familiar with. Our skin is much more than just our largest organ. It is the reflection of the soul, of how we feel, how we perceive ourselves, how we value ourselves.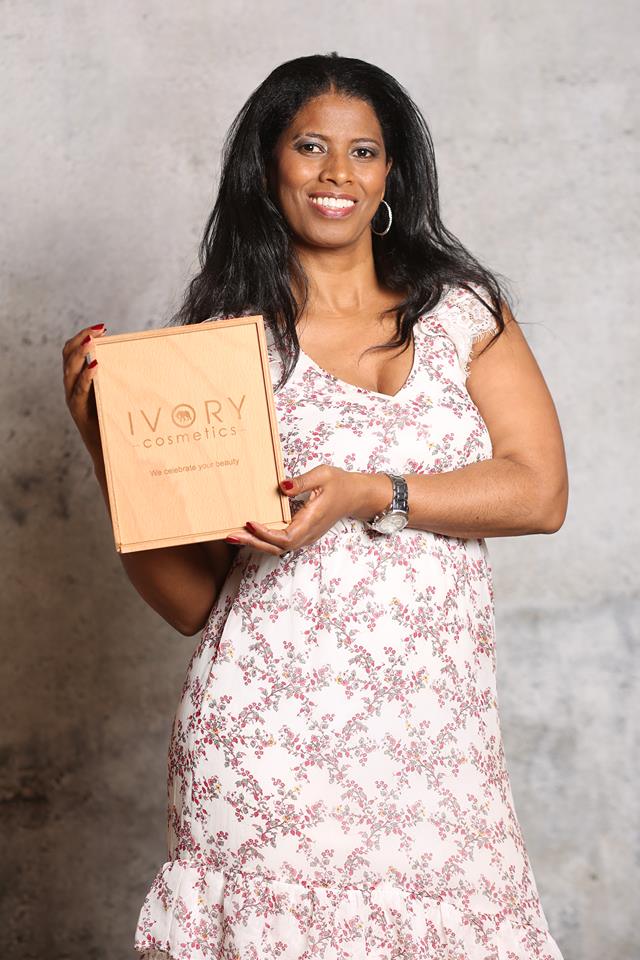 How did Ivory Cosmetics start and what motivated you to create your product line in spite of the huge selection of cosmetics already on the market?
I have always been captivated by entrepreneurship. I love turning ideas into reality. While I was working in a corporate, entrepreneurship was always at the back of my mind as I always wanted to run my own business. Indeed, my mother was an entrepreneur in Eritrea and I gained first hand experience about the challenges and responsibilities.  Taking risks was passed down by my family. For the first 10 years after graduating from university, I worked in different industries as a Product Manager and gained a lot of professional experience of developing and launching multi-million products into international markets. I spent the next two years diving deep into skin, cosmetics and formulas. Nights and weekends were spent cramming as much knowledge into my brain as I could. As I made sense of the immense knowledge of skin, I began picking up new skills left and right about cosmetics and premium Ingredients and how to combine them to get the best formula and to provide the best solution for any type of skin problems.
I was in a kind of experimental phase in my life where I stated to make DIY skincare products.
What's the biggest challenge you've encountered so far?
My biggest challenge as an entrepreneur has been the generic challenges concerning demand projection, working capital and finding the right manufacturer and partner to start the production. Credibility is important – especially as a small player – as we need to have a mix of exceptional service, exciting packaging and products that are easy to understand and use. And, to increase our credibility, innovation and well-formulated products are the key to success.
What is your favourite part of your work?
My favourite part of running a business is seeing the rewards of our customers getting benefits from our products. Trying to put the customers vision into a product can sometimes be hard, but when you get it right and the customers are happy it is rewarding for them as well as us. It is very meaningful to solve real problems. I love the freedom to express my creativity through my products. Product development is like that little girl inside me that wants to experiment. Identifying new ingredients and creating samples are a very exciting process. Knowing my creativity has led to launching a new product is also very rewarding. It's even more rewarding when my customers love the products and when they start to express themselves because of our products.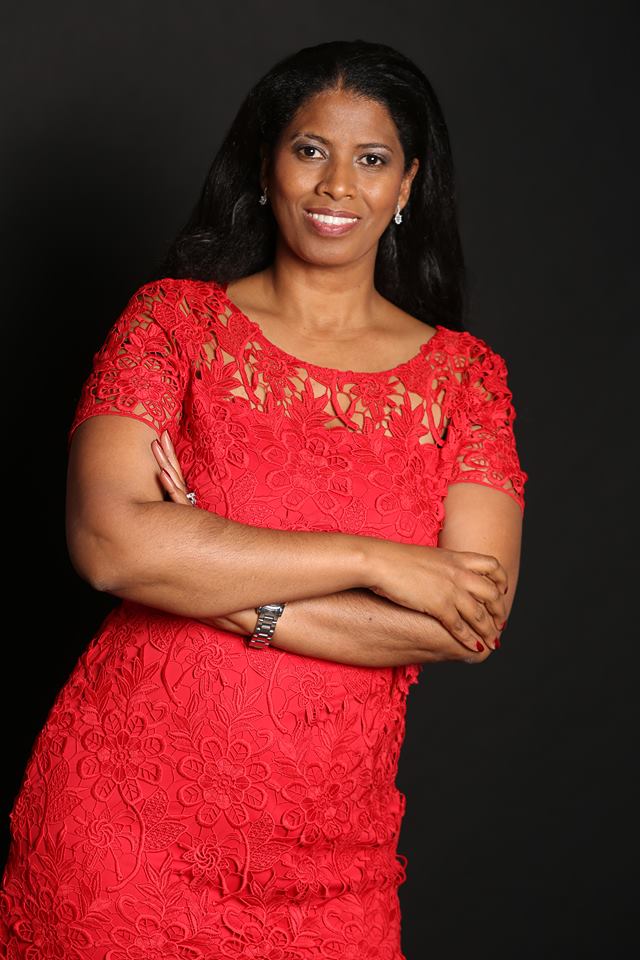 Any big lessons learned transitioning from research to start-up entrepreneurship?
The importance of identifying authentic goals and getting clear on the vision and mission. Reflecting on what you want from life and why you fell off track. Define, believe and achieve it. This requires an upgraded mindset. Another key lesson I've learned is to always look for ways to improve your business and create value in people's lives. I look for opportunities to assist people and serve. This not only makes me feel better about myself, but it helps my business. Time is the greatest resource and the one thing you can't get back.  So, it is very important to prioritise life and business in a way that lines up with what provides the most value. Delegating non-revenue-generating tasks is another special lesson I learned – and I am still trying to improve it every day!
Is there anything else you can tell us about yourself or the cosmetic industry that would be interesting or helpful to others aspiring to succeed in the field?
An entrepreneurial cosmetic business can be a very fulfilling career. Setting up a cosmetic business requires not only creativity and cosmetic formulation skills, but it also demands knowledge about how to create and market your cosmetics to the right group of people. The business will fail no matter how good your product is if the products never get seen by the right people. To be outstanding you need to be focused on value and creating beautiful products which exceeds customer expectations. Choose what your product will offer – or the type of person it will help – as this is key to becoming a successful cosmetic company owner. Be a problem solver and spread your service or products out to the world.  Entrepreneurship is not only about making business plans and waiting – it is all about 'doing'. Go for it – and allow yourself to make mistakes.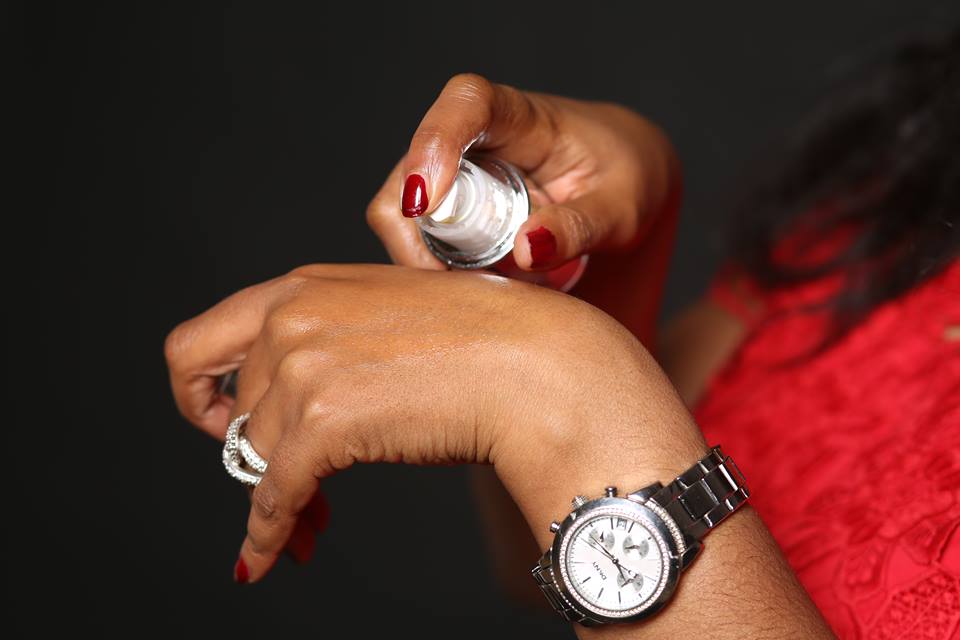 What are some of your personal and/or professional goals for the future?
The cosmetics Industry is characterised as vast and rapidly growing. The total market for skincare products and services is estimated to reach $200 billion in 2018. Our products, including Serum, Creams and Cleansing milk will be targeted at developed countries with large populations and which also have a high percentage of aging consumers. 170 countries have been identified within our target market so there is high potential to grow and expand. My personal and business goal is to launch Ivory-Cosmetics products in 100 countries worldwide and to serve people who want cosmetics with natural ingredients which are effective and safe for themselves and the environment.
How do you think success can change your industry?
Most customers want skin care products that show positive results but are not overpriced or overpackaged and are easy to use. The voice of the customer becomes more and more of a focus, so we integrate their wishes into the product development process. Time management has always been an issue, especially for women who try to balance work and family life. They want quick and 'comfortable to use' products and that's what we provide.
My motto: "We care about the cosmetics just as we care about our customers".
Did you enjoy this article and find it helpful? Why not share it with your social media network below?