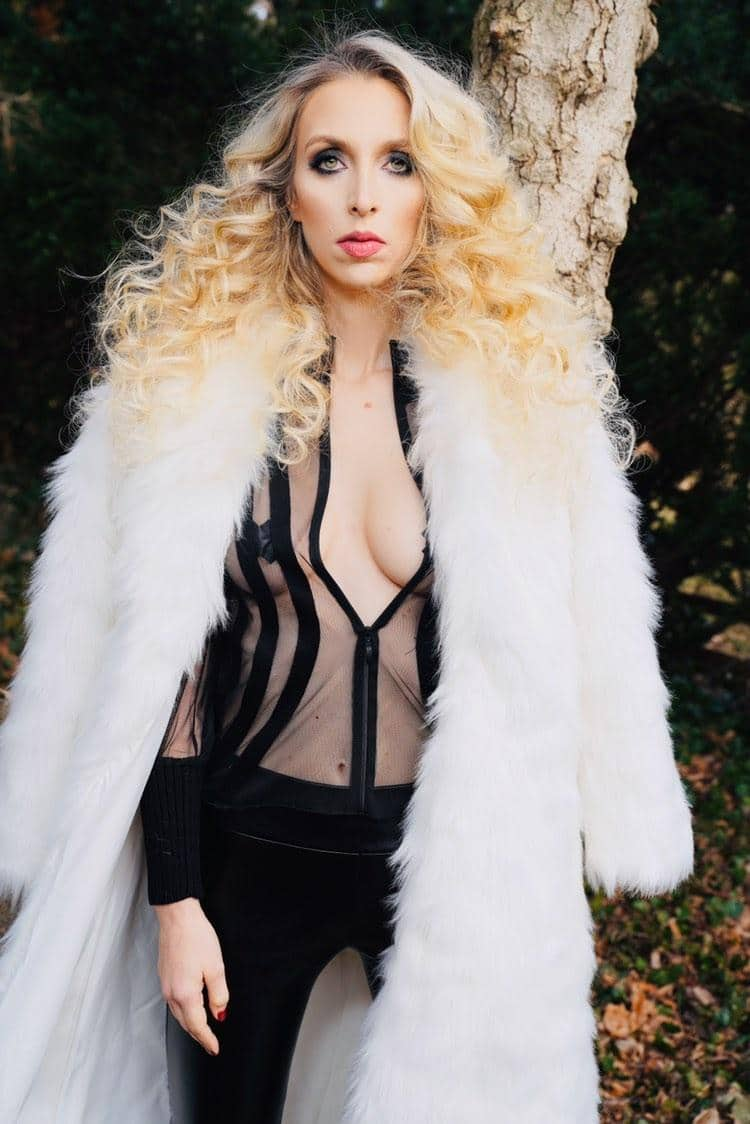 A Revolution in the Fashion Industry 
Simonetta Lein – A Revolution in the Fashion Industry 
 By Fatima Gorezi
Simonetta Lein is a Social Media Entrepreneur, Brand Ambassador, Author, Millennial Activist and founder of The Wishwall Foundation. She is called the 'Queen of Fashion' and placed amongst Top 100 Fashion Influencers in the world. She was born in Italy, but today she is a global influencer who has her name written in golden letters in the fashion industry. She is a true inspiration for many girls and women out there.
[rml_read_more]
''People need to be inspired and social media is changing with this new need and finding new ways of communication," says Simonetta as she further explains how social media is bringing so much change in society and is becoming a very important factor in our daily life. Fulfilled with talent, creativity, and vision, she has earned the power and the right to influence through a combination of high-fashion and activism.
You write about everything from fashion and beauty to travel. Can you tell us how you developed an interest in these areas?
I started very young, when I was told at 16 I should have been a model. From there living in Milan Italy for many years and working as a Vanityfair influencer, the love for fashion came naturally. My first degree in Fine Arts and my formation as an actress helped as well to develop interests for all those areas. I am a curious person who has traveled a lot alone ever since I was a young adult, and I gained interest in everything that is art and fashion, all around the globe.
What is the best and worst thing about being a fashion, beauty, and lifestyle influencer?
The best thing is that you can truly inspire people. The most challenging part is the same, as you have a great responsibility. Millions of girls look up to me and the pressure sometimes can be overwhelming at times, but it also comes with the reward of doing something that can motivate so many people. 
How do you decide which brands to partner with, and how do you ensure that your fans are receptive to sponsored content?
I never put out anything that I don't truly like and would not use for myself. I always share something that can make a difference for my fans. They trust my opinions by now, as they know I will never push anything if it weren't truly cool.
The social media world is developing at a much quicker pace every year. You have experienced the business for years, what do you think of the recent changes within the networks?
I think the old school of quality over quantity is coming back. Mental health awareness is real and so many good people are out there to try to give something positive. The egocentricity of social media is still out there, but it is getting replaced by true voices. People need to be inspired and social media is changing with this new need and finding new ways of communication.
Have you been surprised about how much influence you've had in other people's lives?
Everyday! The fact that the topics I bring up can move people is absolutely incredible. Many folks look up to my style daily and to my personal story. That is why I make sure that everything I do in and out of social media can be as powerful as I can. I surround myself with the best creatives out there to ensure unique content.
If you were to give advice to someone who is thinking about getting into social media and the world of influencing, what would it be?  And what would you recommend young girls to do if they want to become influencers?
To study. If you want to become an entrepreneur, that doesn't come without sacrifice and struggles. You have to be skilled in business, know your plan, see your competition. As a young girl, get inspiration by accounts you admire, see the type of content they do and get inspiration while bringing out your real YOU. Find your own niche, so that your page can stand out and people can recognize your content immediately. Don't get discouraged, never. Your struggles are everyone's struggles. You will make mistakes and you will feel judged. Know that there is a bigger community out there who will embrace you. Your tribe is your vibe, do not ever forget that. Find alliances and give, give, give. You will receive. 
You have built a solid network and cultivated your career through a combination of high-fashion and activism. Tell us more about what you are doing for women and young girls in Africa?
For years I have been committed through my non for profit The Wishwall Foundation in changing the world, one wish at a time. Africa touched my heart giving me the opportunity to help 100 girls supporting literacy, and subsequently The Simonetta Lein Literacy Award for Children In Africa was born for over 250 children. I have been supporting an entire community in Nigeria with the project Rebirth donating sewing machines to 40 women and a year business training so that they can learn the skills to become independent for them and their children. From this project I just started World Merit, specifically designed for young girls and to fight against underage marriage. Leading on social media for many years, I felt the idea of donating computers, internet subscription and a training in social media and marketing online for a year, was a way to show how social media can change lives. As it changed mine. In the hope of giving these girls skills and a better future.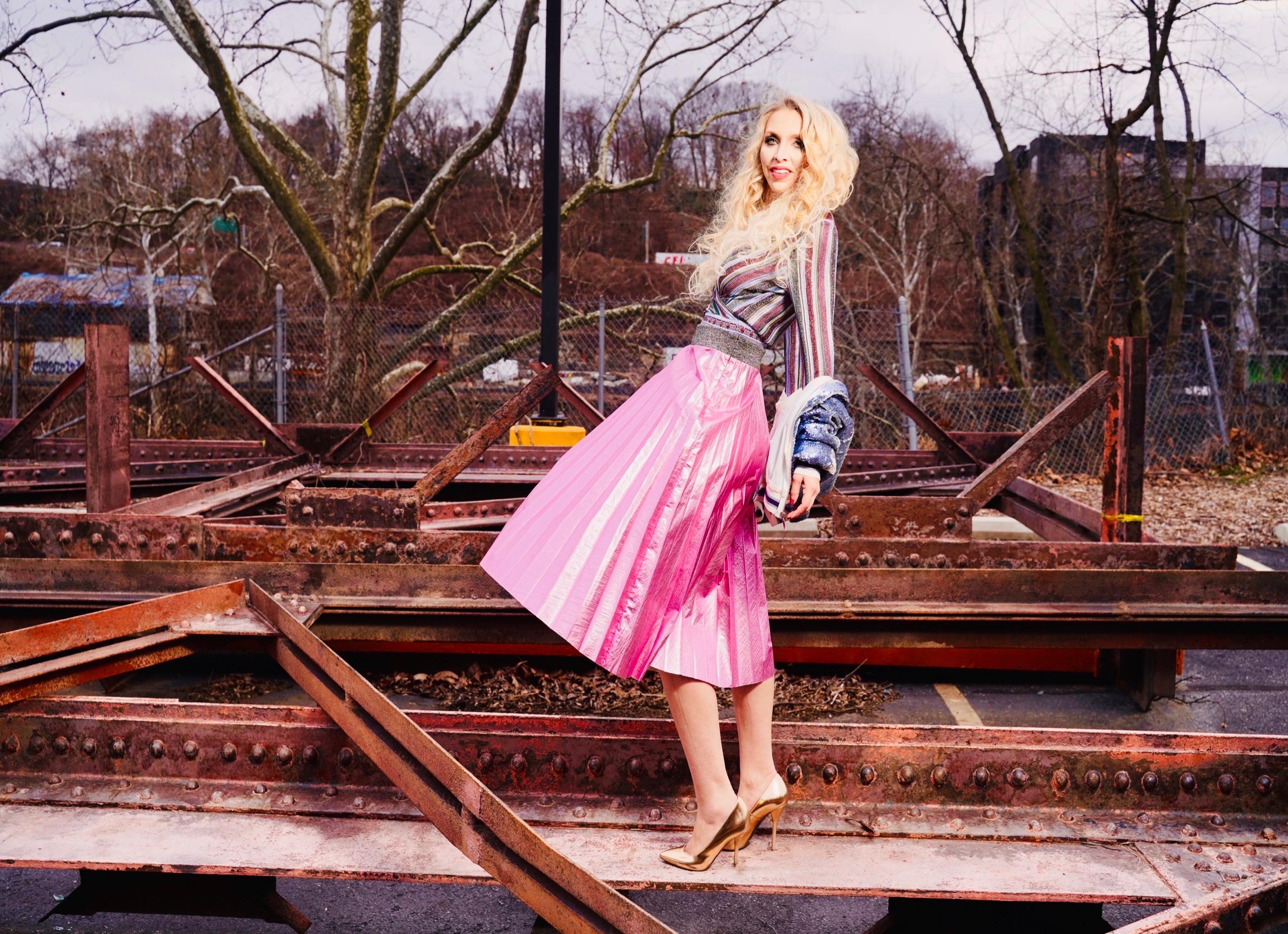 You have been given a very prestigious title, being called the 'Queen of Fashion' and placed amongst Top 100 Fashion Influencers in the world. Please describe how this makes you feel.
Very humbled and at the same time like a warrior who cannot stop. A Queen is always a Queen. She can rest sometimes but has to fight every day to maintain the crown. A few months back I was even recognized as one of the top 5 most influential women in fashion and among the top 15 globally, in the company of people like Donna Karen, D&G, DVF and more. For as much as this is huge, it gives me the extra kick to better myself and my work everyday. 
Global Woman is a platform liked and followed by thousands of women all around the world. What is your final message for them?
Women are the present and the future. Don't you ever forget each and everyone of you has a voice. Every act of love counts. Every act of support you give to your fellow women will come back to you as happiness and strength. Be proud of one another and support each other's victories. Real Queens fix each other's crowns.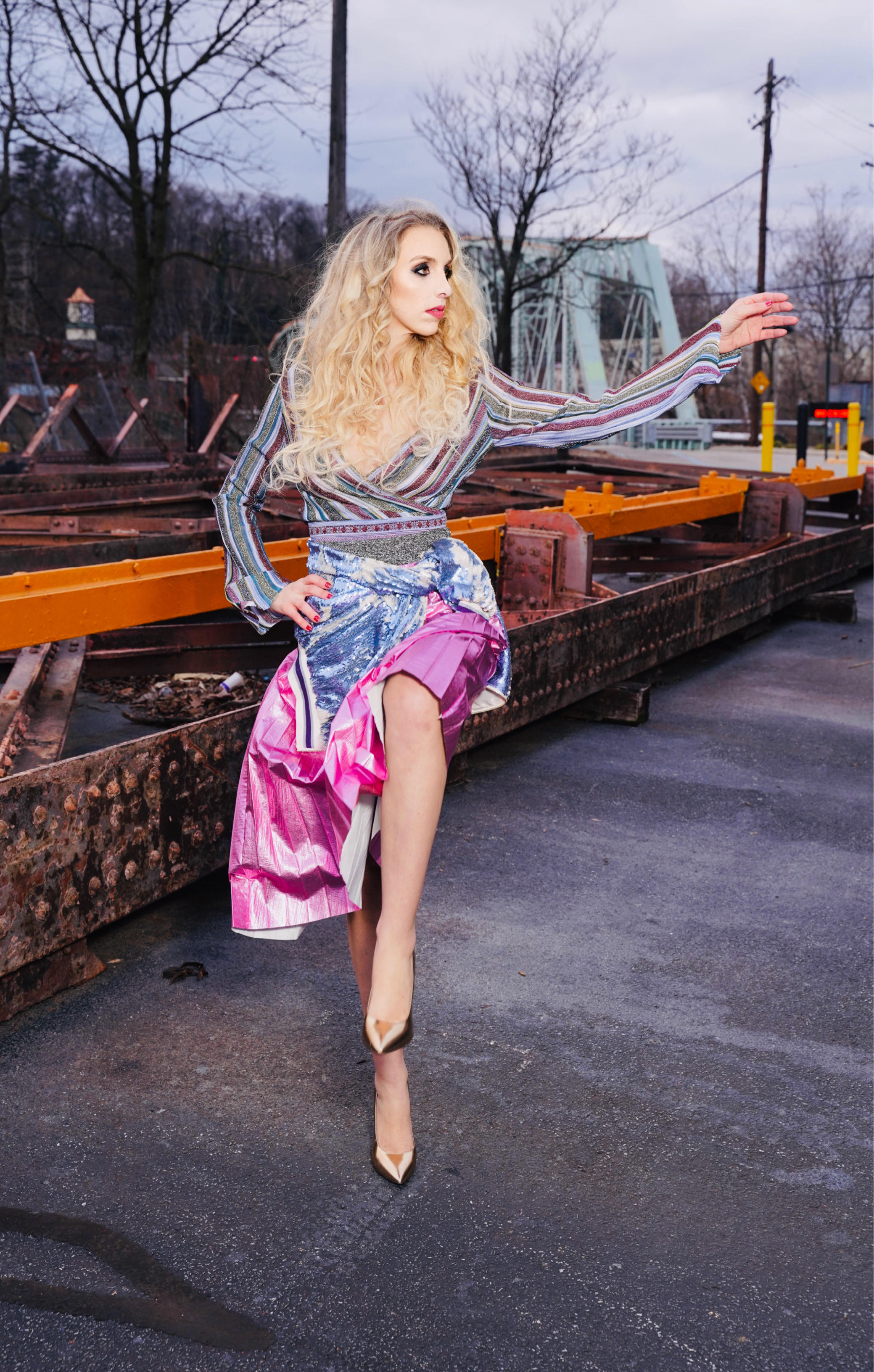 Lightning round:
One beauty tip that you live by?
I use Retin A cream all winter to gently peel and always keep my skin young. Ask your doctor how to better use it for you, it does miracles for me.
Favorite travel destination of all time?
Naples, Italy. So much fun and amazing food.
Go-to outfit?
Black faux leather leggings, leopard sweater, a soft cardigan and boots. And you are comfortable, chic and ready to go.
Best moment of 2019?
Being recognized as one of the top 5 most influential women in fashion, for my women empowerment commitment from day one. 
What's the best advice you've ever had?
Do one thing at a time and do it well. My father's motto.
What do you expect from your career as a social media influencer?
To keep on growing and inspiring more and more people all around the world to be the leaders we need.
General words of wisdom you live by?
Ask and you shall receive. 
Give and you will be fulfilled.
What is your favorite thing to do outside of fashion and social media?
To stay with my husband, watch movies and walk in nature. Respect Mother Earth.
Credits:
Top Model -Simonetta Lein 
Production Manager – Raphael Anthony Amabile of Ausonia Partners
Photographer – Byron Purnell III
Hair Stylist – Mecca Jones
MUA – Elaina Valentine
Stylist – Domonick Westry
Clothes – Roman
Did you enjoy this article and find it helpful? Why not share it with your social media network below?