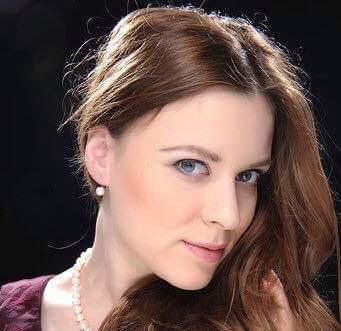 Dress for success. Dressing well boosts women's confidence!
Anduela Ismaili – Dress for success. Dressing well boosts women's confidence!
By Anna Swarchingova
Anduela Ismaili is currently the CEO of Focuslane, a strategic consultancy that works with CEO level to plan from vision to reality. Having worked in an office in the City of London for many years, she looked at the wardrobe going from colourful (when she was a student) to grey, black and dark blue as the professional clothing choices offered in the market were limited.
That is why she got inspired to launch Milingona Fashion, a clothing line for women and men in business, especially the ones that want to stand out, same as their voice.
[rml_read_more]
She approached potential investors, presented her idea and successfully raised the funds to get the first collection started. Anduela is presenting Milingona Autumn-Winter Collection 2020/21 in Pure London Fashion Show, a must-have collection of comfortable, yet elegant professional outfits.
Can you tell us about your childhood and upbringing?
I have revolution in my veins: I was born with the fall of communism in Albania, whilst the country was going through significant changes. People finally dared to dream for a better life.
My parents, both entrepreneurs, filled my childhood with the most amazing adventures. They allowed me to ride on their motorbike as soon as I could walk. We owned a boat before we even owned a house, and we lived within minutes walk from the Ionian Sea, in a town called Saranda, in Southern Albania.
From a young age I was tenacious and knew exactly what I wanted. I was very focused and studious, but also adventurous and would not take no for an answer. Already then I knew that there are no problems; there are solutions. All I need to do is find them.
You started your career as an entrepreneur relatively early in life. Do you think this led the way to your success?
Having started early does help, but I'd like to think there is no age limit to start following your passion. Blessed are the people that find their call in their lifetime, and pursue it fearlessly. The secret is in finding your passion and doing every day what you love. This is the aspiration I would like every single one of us to seek.
I'm a problem solver by nature, this characteristic sits at the very foundation of every single successful business. As a successful business owner I'm thirsty for better, more efficient, more effective ways of doing things.
How did you make a decision to leave the corporate world and start your own business?
I am an overachiever, was just a matter of time. Strangely it was one of the Board Directors who saw it straight away in me. I guess entrepreneurs recognise other entrepreneurs.
I still help the corporate world through my fashion company, Milingona Fashion. We design businesswear that is comfortable, iron free, and allows movability, yet the outfits are beautiful and elegant.
I'm proud that Milingona dresses women and men entrepreneurs, strong and powerful people that drive change for the better and are models to future generations.
Tell us about your greatest achievement in your professional career
One of my clients, a now famous retail company, was going through a quick growth period. This is obviously great news, but business owners who go through this process know how stressful it can be.
My client had hired people as a strategy to meet the demand, and the head costs were really high. Having too many people running around meant that there was no accountability. Therefore, my client was struggling to meet the high standards and quality of performance that had set to meet.
Employing Focuslane's methodology, my team and I worked with the CEO on an intense project. We quickly grasped the values of the company, and the pillars we could build strength from. The process involved revisiting HR, Operations and Procurement on a major project divided in sub projects.
By the end of the 12 months project we managed to reduce the costs of my client by 29% and increase visibly the online revenue. Furthermore, the outcome was a smooth and flawless customer journey, as well as a healthy environment for employees. It made a hell of a difference to my client's work and lifestyle. My team at Focuslane worked tirelessly to make this happen, and seeing the results it was worth every effort.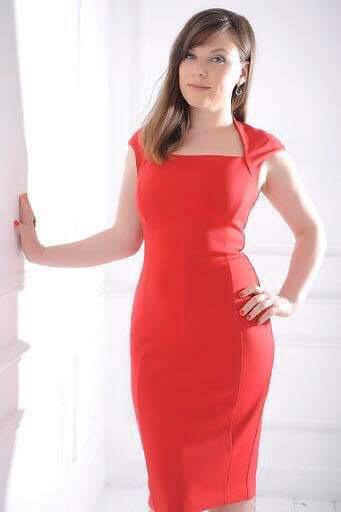 What can you tell us more about Focuslane? What is the vision?
Focuslane is a strategic thinking development consultancy that operates in a niche of fast growing businesses. The vision is to optimise the use of the resources that companies already own, allowing them to make the most of what they have whilst supporting them to constantly grow to the demand of the ever-changing market.
In simple words Focuslane is a team of business mechanics. We send our cars every year to get the annual check of the engine, but we forget to do the same with our businesses, which is ultimately our bread and butter. We keep businesses on check at all times, we provide business solutions that improve business performance, sometimes at no extra cost. Some of our clients ask for our advice when a transition is needed or when there are undergoing negotiations. It is amazing to have such a positive impact.
Every time a company triples in size everything breaks, every process, every communication channel. It's called the Triple Rule. It is important for business owners to bring in their company new, creative and strategic thinking. As outside consultants the Focuslane team brings a fresh point of view: insight, know-how and excellence that has been proven to make a difference and get results.
I am lucky and humbled to support C level of big organisations to reach the next stage of the company's goals. It is very rewarding to see the vision of other business owners come to reality and Focuslane being a helping hand in the process.
What can you tell us about Milingona Fashion? What is the vision?
Success starts with how you show up, how you present yourself to the world. Seven seconds. That is all it takes for people to judge you based on your appearance. And this is before you even had a chance to present yourself, let alone any of your content.
Milingona Fashion is the go to fashion label for people that are ready for success and they dress for it. As successful businesswomen and businessmen you can use the seven seconds rule to your favour. We have designed clothes that give an instant confidence boost to the wearer.
Whether you have a business meeting or speak in a conference, Milingona gives you the option to look good and stand out. We want entrepreneurs to deal with their content and strategise their business growth, we take care of their outfits. We've got them covered.
I am so proud of the professionalism and passion of my team that worked to make Milingona Fashion happen. So much beauty, creativity and care has been invested in every single design. Always thinking of the busy ant, our mascot, that does so much, so quietly, we really wanted to honour her. I'm so grateful to every single person that worked on this collection.
So excited to present Milingona Fashion 2020/21 Autumn-Winter Collection at Pure London Fashion Show this February 9-10-11. I look forward to seeing business owners look good and feel good in our well thought through garments.
How are women raising standards within the fashion industry? How are their roles evolving?
As the roles of women evolve across industry, so does women's fashion. Though I'm aware of all the problems women face worldwide, I still believe it is the most exciting of times to be a woman. More women believe in themselves and are finding the courage to make a difference in the world, not just show up, but stand out to.
With the Milingona Fashion AW Collection we're empowering women to find their voice, not just to succeed, but thrive too. The reason why I'm so proud of this collection is because we have brought new garments that are in line with the new acquired female strength and confidence. Way to go, sisters.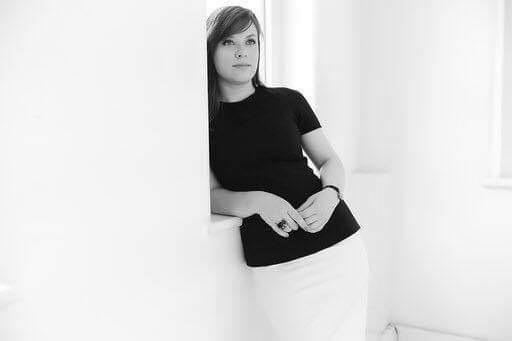 You are also an international speaker. What are your top 3 strongest points and 3 areas for development?
As a speaker I am brutally honest, clear as Dante's Inferno, and inspiring to action. My honesty shakes the audience, but this is exactly the reason why the message sinks in. It's a pattern disruptor from listening passively.
My other strong point is understanding, accepting and respecting differences. Let's face it, not all of us will become entrepreneurs and that is fine.
I do not like talks just for the sake of it: this is not my money making machine. What I do strive for is to get results. Seeing people from my audience take action after my speech is the very reason I do public speaking.
All areas are areas for development, you can never feel arrived. I could do with more patience, that's for sure. Greeks say "thelo adras, thelo tora" ("I want a husband, I want it now"). It basically means I'm way too eager to see results.
It affects me when someone bright doesn't take action. But I believe you can only show people the way, you cannot walk it for them.
A big area for development for me is not getting upset when someone does not fulfil their potential. I still see this as a crime not only to oneself, but to the whole humanity.
What leader do you admire most? Why? What have you learned from that person?
I look up at many strong women like politician Chancellor Angela Merkel, barrister and human rights queen Amal Alamuddin Clooney, activist Greta Thunberg, candidate for US President Marianne Williamson, Malala Yousafza, Amanda Nguyen, Oprah Winfrey. The list is endless.
On this instance I will choose Chancellor Merkel for her strength, integrity and fearlessness that characterises the way she faces problems heads up. She reformed the German politics and economy, and is by far the most influential leader of our era.
A politician should be bold, take necessary action and take full accountability. She is one of the few that does that. Just an example is the way she answered to climate change and the need for renewable energies, she did not hesitate to shut 8 of Germany's 17 nuclear reactors and she plans to shut the others by 2022, making Germany a leader in Europe's clean energy.
A politician should be fair too. Instead of a maternity leave, Germany has a parent leave. Both parents can take time off for the 14 months after the child is born. Merkel also promotes more flexibility in the working hours and a stronger family union. These values are very much in line with what I believe as well.
I also have to mention Barrister Amal Alamuddin Clooney, a muse to Milingona Fashion. Not only does she carry out an amazing work in international human rights and in women's rights, she is also a great model of success, intelligence, beauty and femininity. And of course, her style is impeccable. I look forward to her wearing our strongest Milingona outfits.
What is next for you?
I want Milingona Fashion to go from a fashion label to a professionals' fashion platform. Boosting confidence with our clothes to as many professionals and business people as possible, making their life easier with outfits like the wrinkle-free travel collection. Many successful people I know are always on the run, catching the next flight, speaking to the next conference. I feel it my duty to make their life easier. I want to keep serving and inspiring people.
Did you enjoy this article and find it helpful? Why not share it with your social media network below?