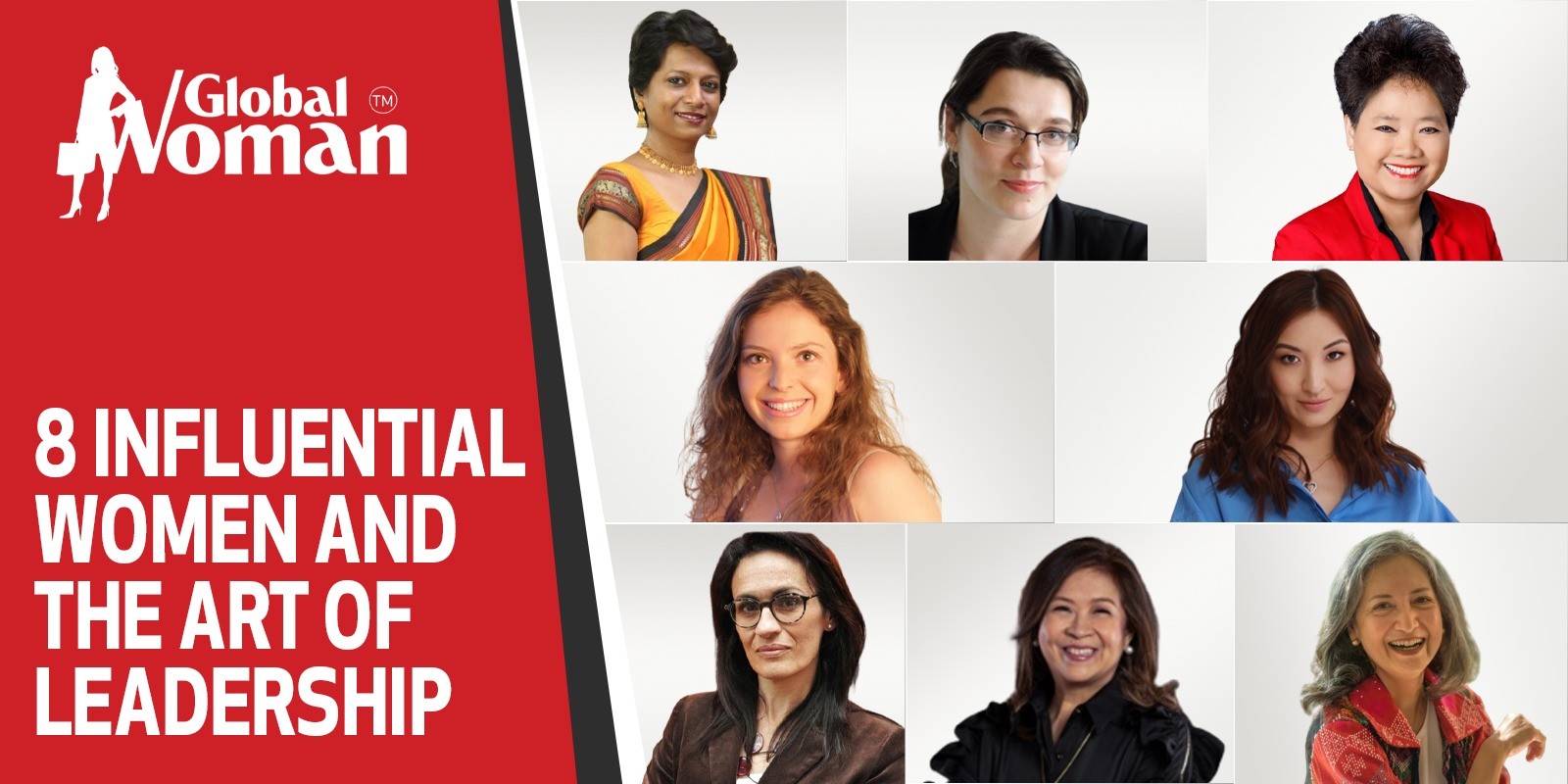 8 Influential Women and The Art of Leadership
By Sujany Baleswaran
With work environments constantly changing in wake of the pandemic, leaders are continuously adjusting to the changes in the work dynamic, from the working from home lifestyle to evolving technology. At the core, it all comes down to the foundation of leadership and the skills that have been developed over the years. Whether it's habits of productivity or communication, every leader has their secrets. From years of working under inspirational leaders to guiding a team of their own, we spoke to 8 influential women as they share their leadership philosophy.
Kate Bellosillo
'For any business to succeed, we have to put people first.'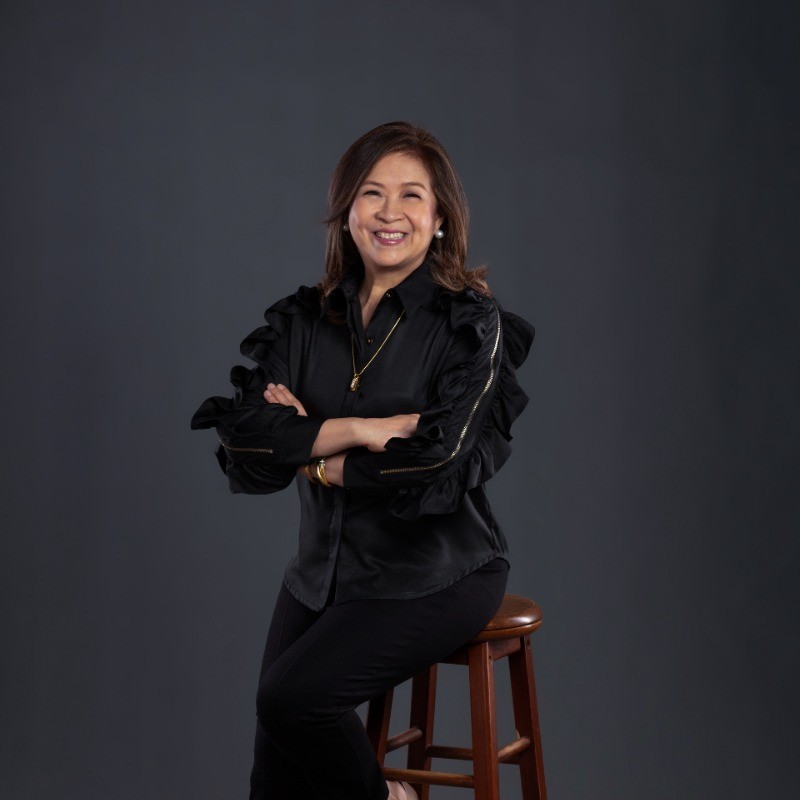 From 20 years in the health and wellness industry to CEO of Kyani Phillipines, Kate Bellosillo is a corporate leader who set up her business from ground zero. With a mission to nurture people to greatness so together they can transform the world, Kate had spearheaded numerous ventures with a focus on health, women empowerment and education.
John Maxwell said, "Leadership is influence." I believe you can only influence people when they respect you for who you are and what you represent. As a leader, what we think, what we do, what we say, must be one. Authenticity is crucial for true leadership.
The challenge of leadership is always how to bring our people from good to great. It helps that I am a mother because I am able to bring to the workplace my listening heart and nurturing spirit. My team knows that I am concerned about them as human beings, and not just their outputs or results. I love my children and my team to excellence. Because of this, things are done right and done exceedingly well.
Like a chef who is able to bring forth a symphony of divine flavours from the best, freshest ingredients, I encourage a healthy sharing of ideas. I allow my team to make decisions and stand up for them. I help them find their roots and strengths, take wings and fly. When everything goes well, I pass on the credit to them. When things go south, the buck stops with me.
Simon Sinek is right when he said: "Leadership is not about being in charge. Leadership is about taking care of those in your charge."
---
Anamaria Meshkurti
Always find something to laugh about as a team.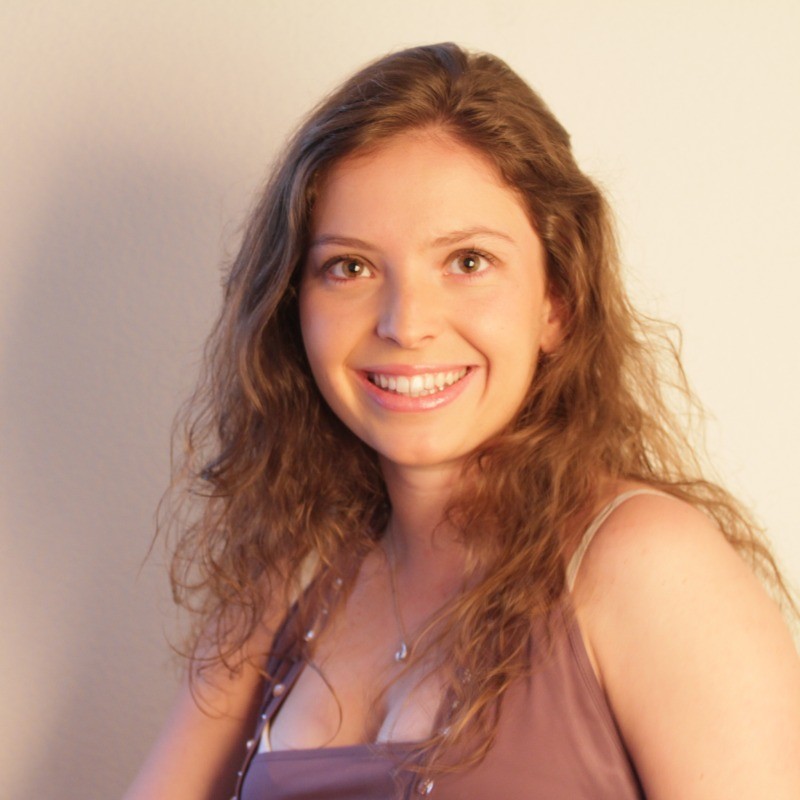 Head of Marketing and Communications at Geneva's Foundation for Technological Innovation (FONGIT), Anamaria Meshkurti is an expert in tech start-ups, innovations and digital skills, helping companies promote positive social innovation.
My mentor once told me that engaged team members who feel valued, listened to and are having fun, are the ones that will become the most loyal. Taking the time to create that personal relationship and understand what drives them is of great value to you as a leader. Personal leadership is all about giving, integrity and flexibility. It is about putting yourself in the shoes of your team members and ensuring that they have the support needed to become the best version of themselves.
When issues arise and the going gets tough, you will notice the change in your team and a decrease in morale. This is where the power of humour comes in. Create a joyful environment, even when stress and pressure are high. Always find something to laugh about as a team. Humour is a superpower in business, use it to your advantage.
Leadership styles vary. You need to find your own philosophy, the one that works best for you. Be your authentic self, even if it sounds cliché, it is what will work best in the long run.
---
Monette Iturralde-Hamlin
There is no sweeter reward than to see our people succeed.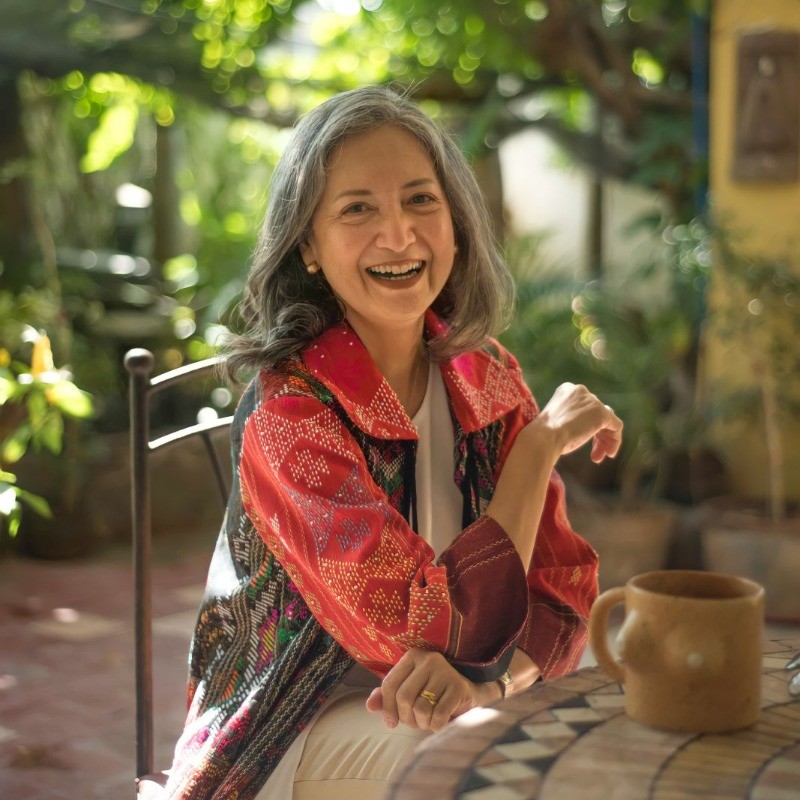 Monette Hamlin is the Founder and President of Team Asia, an award-winning marketing firm and Asia's first agency dedicated to corporate identity development and non-traditional, multichannel marketing communications.
Walk the Talk. That's the best way to inspire people. By practising what I preach, I influence my people to deliver next-level experiences, autograph their work with excellence, do the right thing, and do everything with purpose.
My leadership philosophy is the same as that of TeamAsia: to inspire, think big, be bright, drive passion, and live. When people see that I live and breathe these philosophies in everything I say and do, then they are motivated and encouraged to do their best as well.
For 30 years, we've developed a unique family culture at TeamAsia, looking after our people's well-being and giving them the opportunities to learn, develop, and succeed. From regular engagement activities to signing up for UN Women's Empowerment Principles to ensure workplace equality, to arranging various workshops so they can continue to grow and hone their skills, we ensure our people reach their full potential. We practice the balanced scorecard so that everyone knows where we are going, what needs to be done, and their role in it, and have regular check-ins to monitor results.
There is no sweeter reward than to see our people succeed and hear them say that TeamAsia was crucial in their development.
---
Dr Sharmila Anand
Bring method into the madness…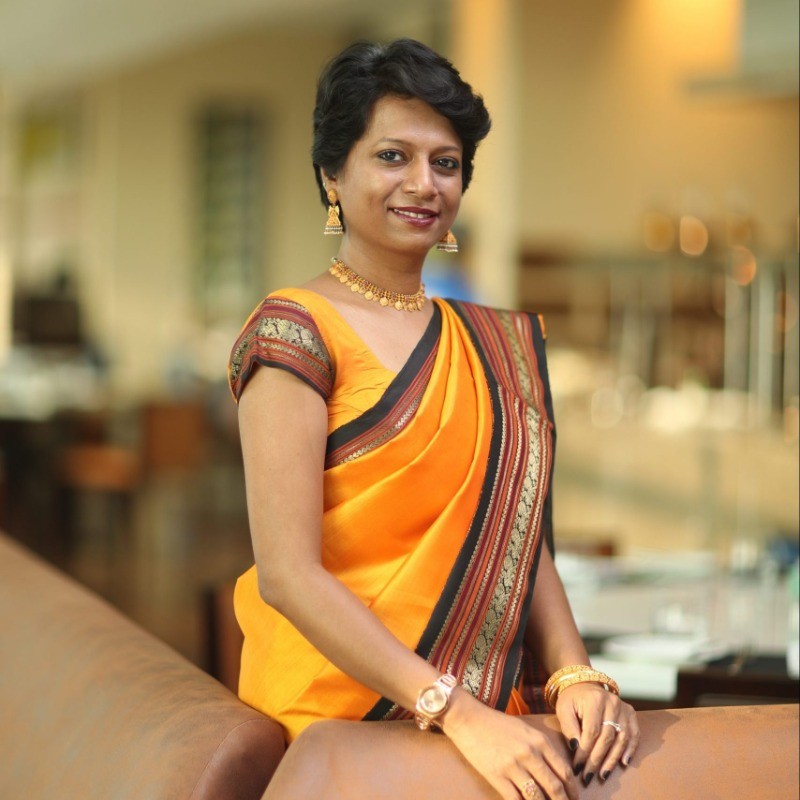 Working with leading colleges around the globe, Dr Sharmila Anand is transforming higher education in the medical and healthcare fields. With a mission to empower and transform, the social entrepreneur is the founder and managing director of Inspera, providing globalisation strategies to universities.
Every person has a leader inside them. My secret to leadership is the 3M strategy that helps bring out the leader inside you whilst unleashing your full potential.
Growing up in India, I was used to the culture of following the advice given by elders. Asking questions was considered a sign of disobedience. It was not until I landed in the US for my MBA did I realise the power of asking the right questions.
The 3 M Strategy helped me realise the hidden leader inside me and unleash my full potential while helping others along the way to discover their inner leader as well.
1.    Mentors – I was blessed to have hard-working parents who doubled as mentors showing me how to serve with a smile. They saw in me what I could never see. All my mentors showed me the light, which helped me become a better version of myself.
2.    Mastermind – I am part of various masterminds for every area of life. They help me get the required push to keep moving ahead.
3.    Method – Like my mentor once said, "bring method into the madness". Implementing the strategies as simple processes is essential to achieve maximum results.
Along with the 3 M strategy, the bonus tip is first to believe you have a leader inside of you and work on bringing them out into the world so you can help others.
---
Valerie Prasetyo
Build an environment of constant growth for yourself and others.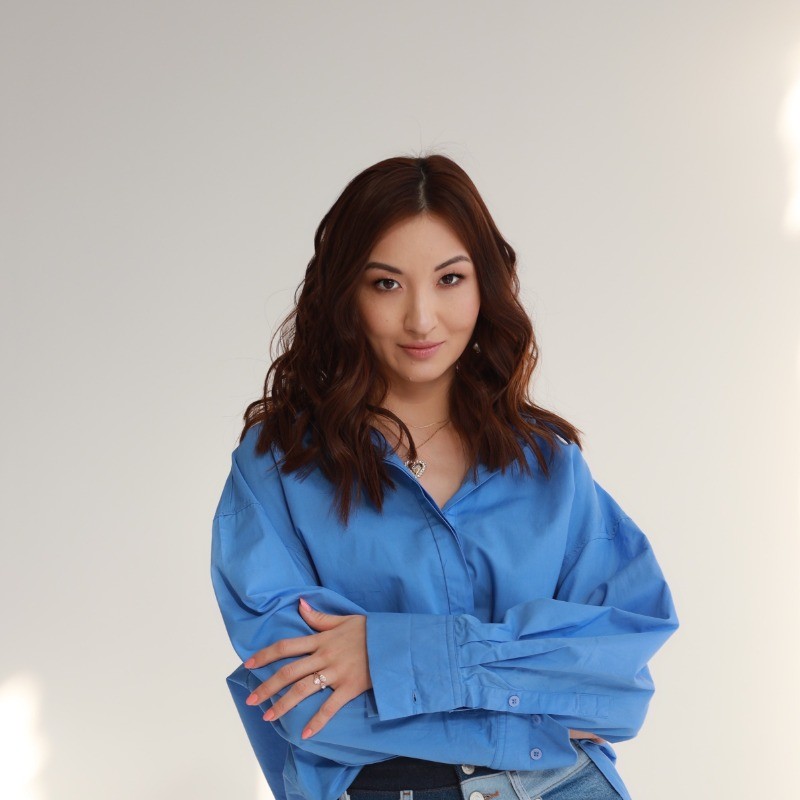 Touching upon a myriad of ventures from serial entrepreneur, speaker, author, podcast host of "Speak Up! Light Up!" to world champion athlete , Valerie Prasetyo's mission is to equip women with the tools and knowledge to build a reality they want. She is the founder of Independent Women Summit and Co-Founder of Kolibri Productions Group.
I started my first business back in 2009, parallel to my full-time job. The key to success was a team. Looking back on my previous projects, as well as observing the current ones, I can say that leadership is not about "managing" people, when it comes to your core team, it is about giving them power.
1. Bring people who are connected with your vision into your team, not those who are there to charge you.
2. Identify their "sparkle" – what they are good at and passionate about at the same time. Allowing people to shine in their workplace naturally motivates them, creating the space for self-actualisation and further growth.
3. Build an environment of constant growth for yourself and others. In most cases, we attract people who are a reflection of who we are. If you have a "pain in the neck" manager, ask yourself what this pain is all about? What is it signalling? What can you change in yourself? Work on your personal development as well as providing space and tools for your team members to grow. Don't search for a "scapegoat", as a leader you are also accountable.
4. Last but not least, make sure that your communication is clear and that you are on the same page as your team members.
If you noticed, I don't use the word "employee" – the spirit of a team, the unity of people who have the same mission and are working together to make a vision come true helps to get the right people on board, increases the level of productivity and keeps the motivation high.
---
Samira Mcirdi
A leader shares success with their team and accepts failure without overwhelming their team.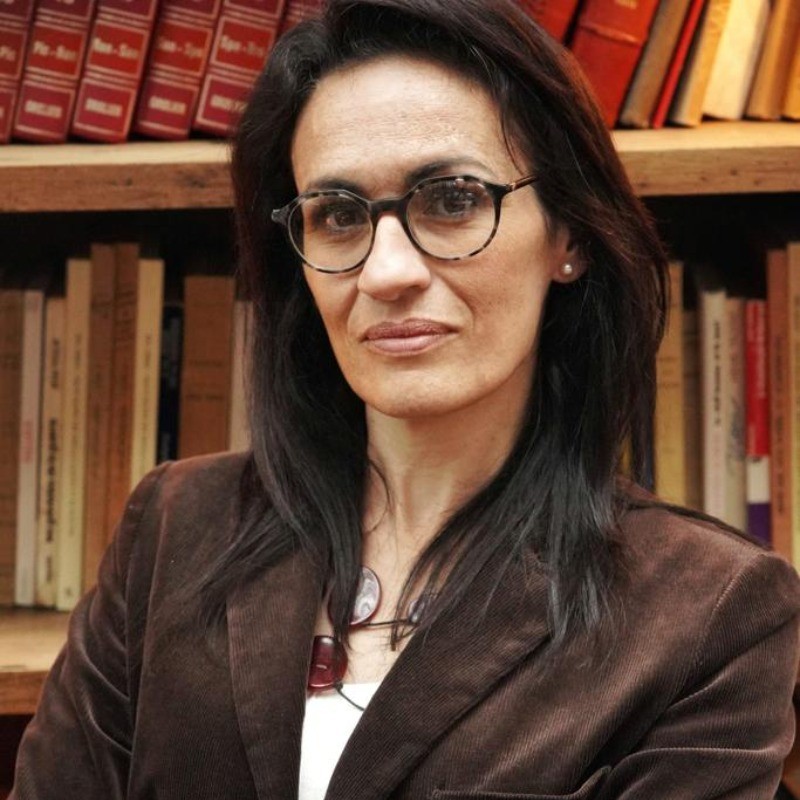 President of Tout un Art Association, Samira Mcirdi intertwines art and cuisine, promoting the culinary know-how of women/mums in working-class neighbourhoods.
Working in the culinary industry, we support women in professionalisation in the kitchen, as a leader, we help them increase their skills, gain confidence, and organise exchange meetings with people who excel in the field, chefs, MOFs, hotel schools, enthusiasts, always in a framework of benevolence and openness to the field of possibilities.
We engage these women with the reality on the ground, through meetings with partners, customers, institutions so that they understand customer satisfaction and the range of possibilities through the food trades, and encourage them to improve constantly and perform better, all by valuing each of their actions.
We reassure all our mums about their choices, we help them gain confidence because often they clouded with "very" limiting thoughts. We use cooking as a powerful lever for inclusion and emancipation for women and mothers in our neighbourhoods.
The secret of leadership is to value each stakeholder in a project. Co-construction, listening, empathy, benevolence and giving everyone the chance to progress and evolve is vital.
A memorable lesson and the vision of an extraordinary man and mentor, Xavier Fontanet said, 'when you do something, never forget what you leave behind…..it's not a mark in the sand that the sea erases.'
A leader shares success with their team and accepts failure without overwhelming their team. When the failure is there, it is because the team have not been properly prepared, informed, trained…
---
Dr Emily Letran
Two important pillars of leadership are clarity and influence.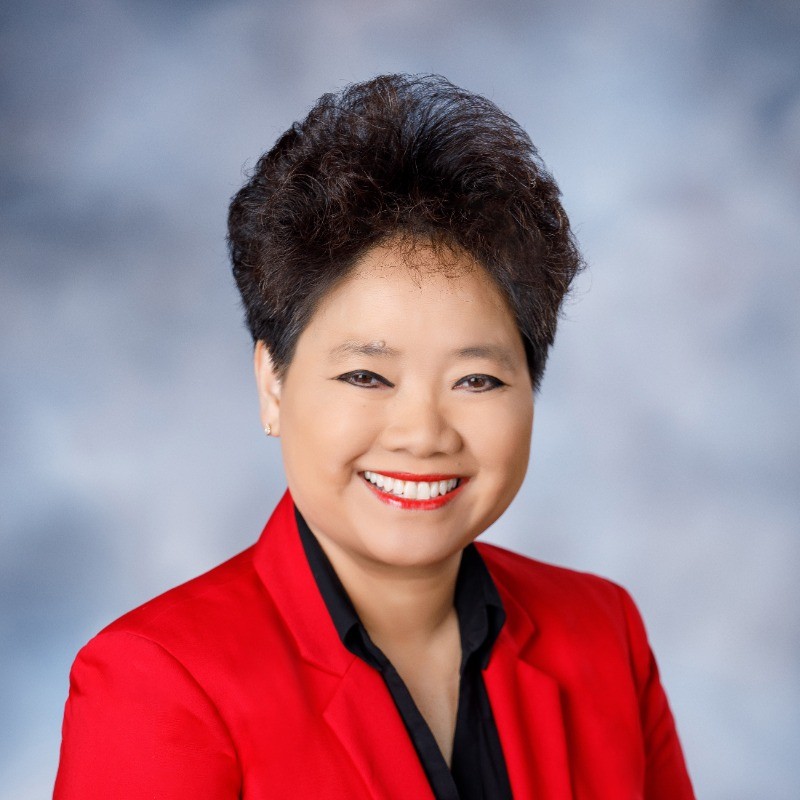 Combining the academic dentistry with entrepreneurship, Dr Emily Letran is a serial entrepreneur, CEO of multiple dental practices, alongside a career coaching professionals on business growth and success.
Leadership is a key component in business success, and a big part of leadership is personal growth. Your business growth is often limited by your personal growth.
Leaders create leaders and augment their impact. Two important pillars of leadership are clarity and influence. Clarity is knowing who you are, believing in your core values, understanding your ambition, and prioritising your goals. Too often, we see leaders feeling overwhelmed and sometimes compromising integrity due to stress. Instead of being the boss of everything, a great leader should have a clear mission based on values, defined milestone goals, and be surrounded by a great team.
A great team should be well trained, have good resources for support, and be frequently challenged. Team members should have tasks that allow them the freedom to maximize their talents and potential. For example, a cheerful, talkative team member should not be tied up with an administrative position, even if he or she is good at it. The talent could be better leveraged in sales, strategic partnerships, or other communication-related goals.
The ability of a leader to influence the team truly comes from having the clarity of vision, the ability to lead as a role model, and the understanding of persuasion, where you acknowledge the team's success, raise their ambition, and involve them emotionally in the process. The success of a leader will actually come from the team's achievement.
---
Dr Yuliana Topazly
It is about creating a positive team climate.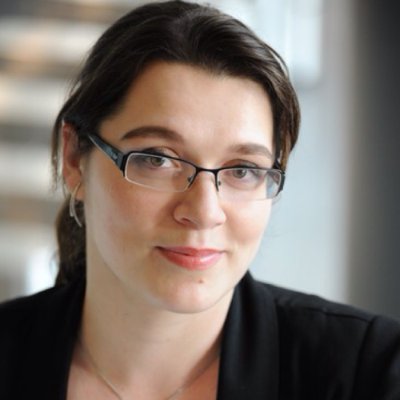 Dr Yuliana Topazly is an award winning social entrepreneur, experienced business adviser and a senior lecturer in entrepreneurship at Kingston University with a mission to support women in business. She founded Buddy With, specialising in helping companies support the wellbeing of employees, and is the co-founder of SAY School of Business.
The last 2 years have been very challenging for many of us around the world, and discussions about leadership become even more prominent in challenging situations.
COVID-19 showed us some examples of amazing leadership practices but also opened our eyes to the gaps around what the recent McKenzie survey (2021) highlighted as a lack of  'psychological safety' within leadership practices.
How can we as leaders create a safer and higher-performance work environment for all?
I am a strong believer that there is a very close relationship between leadership and coaching and mentoring principles. Leadership is no longer just about focusing on directing an organisation's resources for improved efficiency – it is about creating a positive team climate. There is a need for a shift in leadership philosophy and requires leaders to create a supportive environment and demonstrate coaching behaviours, as well as an ability to challenge their teams to achieve a collective goal.
Did you enjoy this article and find it helpful? Why not share it with your social media network below?