I Purchased the Company That Fired Me 
Marie Cosgrove – I Purchased the Company That Fired Me 
By Fatima Gorezi
Marie Cosgrove is a successful author and entrepreneur with a proven track record of turning failing companies into profit centers. Her success has come from being fired from a medical device manufacturing company, specializing in developing devices to help  doctors diagnose concussions, traumatic brain injuries, dizziness, and vertigo, to purchasing the same company who had fired her. Eight years later, she continues to lead this company and has taken it international. She also grew a start-up medical device company specializing in arterial and vascular diagnostic solutions, into a 14-million-dollar company within two years. As a renowned international speaker, she talks about how we can rebuild these neurological connections, strengthen cognitive ability, and 'unleash the genius mind' that is inside us all. 
[rml_read_more]
You have over 15 years' experience in the medical industry. How do you remember the beginning?
The beginning of my career in the medical industry began during a very dark period of my life. I had recently quit working for a Fortune 500 company managing a $600 million dollar marketing budget, because I had to flee a domestic violence situation. My four kids and I left it all because our lives were at risk. We had no home of our own, no car and I had no means to support us. I applied for many sales positions, and I was determined to find a job in sales working for a straight commission, so that I could control my income and the number of hours I worked. But no one wanted to hire me. Finally, I convinced the President of a company to give me an opportunity, if I paid for the training my own way. If I passed, I got the job. If I failed, I would go home. My grandmother agreed to help watch my kids while I travelled to Dallas, in Texas. I paid my own expenses for a training course in medical terminology, enabling me to explain to clinicians how the equipment helped patients reduce pain, edema and other conditions, and improve patient outcomes. I also had to understand how the equipment worked, the science behind the technology, why the technology led to improved patient care while reducing healthcare costs – and how to sell both the concept and the equipment to clinicians. I was excited because I wanted to be more than just a consumer in society, I wanted to be a contributor. This was a great way of helping advance healthcare by providing clinicians with solutions for better patient care and helping patients, indirectly, at the same time. Now patients would have alternatives to addictive opioids as a solution to their pain problems. This gave me the enthusiasm to learn as much as I could and to help others. At the end of the training, I scored 100 percent on all the tests. Not bad for a full-time mom of four without a college degree, I thought.
Although some sales representatives had college degrees, they were sent home because they did not pass the training. I was confident I would be offered a position with the company, until the president walked to the front of the room and attempted to use his six-foot-two-inch stature as a tower of intimidation. He stated what a tough job selling this equipment was and how some candidates were being sent home because they failed the test. In addition, despite passing the test, some would not make the cut because the sales position required specific talent, above and beyond product knowledge. He said all of this while looking directly at me. While continuing to focus his gaze on me, in front of a room of about 40 males, he said, 'Some in here would never make it in this male-dominated industry.' I was the only woman in the room, leaving little doubt he was referring to me. 
He then proceeded to walk towards the back of the room where I was at, and I said, 'You were talking to me while you were up there, weren't you?' He said, 'Yes. Look, little girl, the most you'd ever be able to sell is candy with your cute little girl voice. Why don't you just go home? This is a man's business.' I was determined to demand, receive and obtain the respect I deserved. So, after hearing his words and considering my dual-minority situation, Hispanic and female, I refused to back down. Instead, I stood up for myself, because if you don't do so, no one else will. I pointed my finger in his face and said, 'Oh yeah, just watch me! Give me a 30-day contract, straight commission. If I don't sell anything, you can tear up the contract, and you have nothing to lose.' He laughed, and then said, 'Little girl, you have some nerve for such a small person. I've been in this business for 20 years, and I know what it takes. You don't have it. I doubt I will ever see you again. But I will give you your contract, straight commission – you have 30 days.
The Vice President interjected, adding, 'You won't be able to sell to doctors because you will have to take them out to the strip clubs, fishing or hunting to close these large deals. Are you willing to go to strip clubs? Are you willing to take doctors fishing and hunting? 'You are right,' I replied. 'I am not willing to go to a strip club, go fishing and hunting, but I've never had to do that to close a sale, and I won't start now. But, I can guarantee you that if I could run a $600 million marketing budget, I can definitely sell a $35,000 piece of equipment, without having to go to strip clubs.'  I was determined to demand, receive and obtain the respect I deserved, and I was going to prove it to him. Within six months I became the #1 National Sales Representative in the company. 
How do you make sure of your continued professional growth?
I invest in myself by reading books, attending conferences, and surrounding myself with people much, much smarter than me.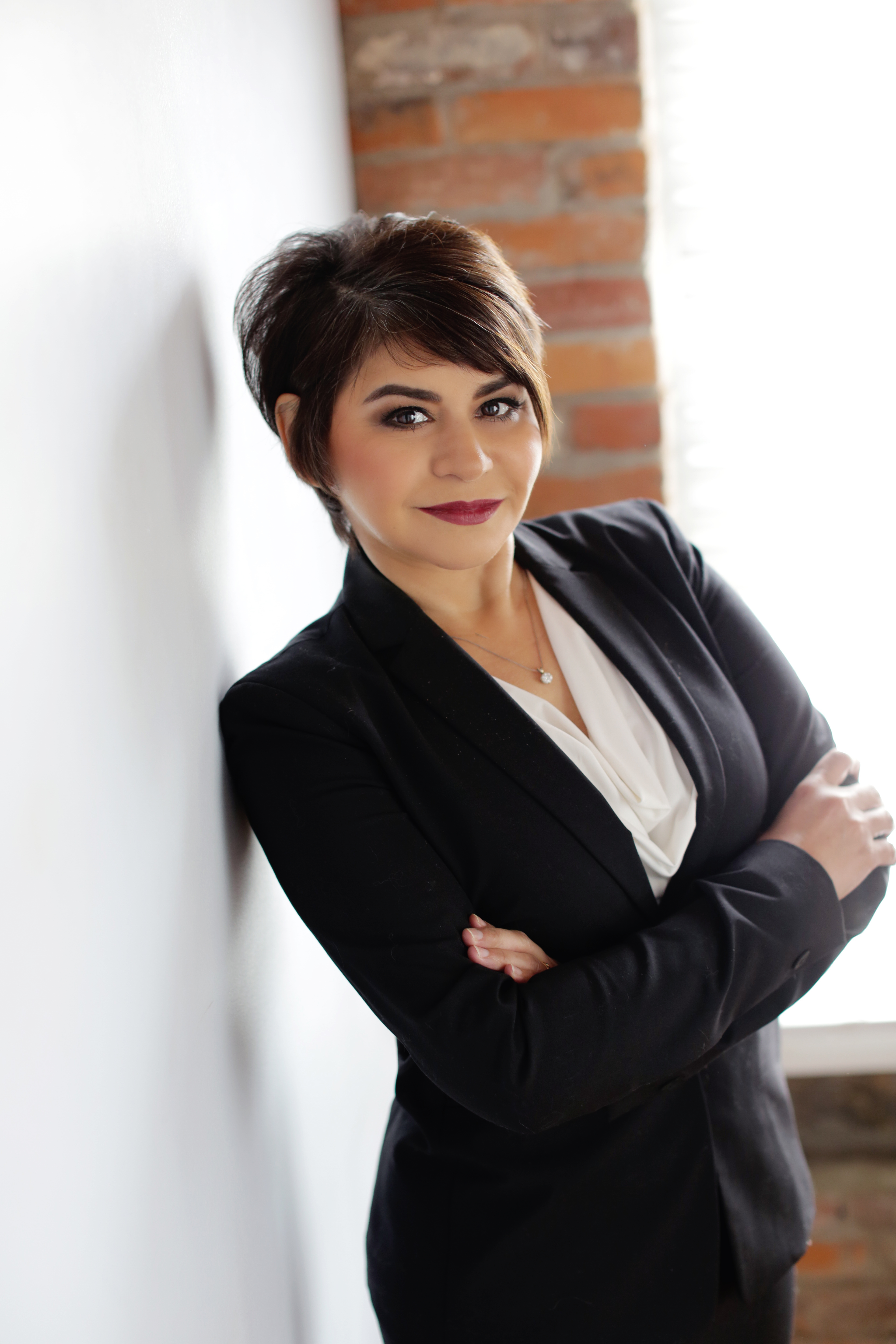 What motivates you the most in this path?
Serving others who have had similar challenges to my own. For example, due to my success as an entrepreneur, I am able to invest in others through  my radio program on 44 different AM/FM radio stations throughout the USA titled, Single Parent Success. 
What major challenges and problems have you faced? 
One of the major challenges I faced was getting fired from a medical device manufacturing company, after having proven myself as a top sales representative. I was told that I was making too much money – way too much for someone that was not a doctor, scientist or an engineer. That really hurt. I had four small children, two with serious medical conditions that cost over 10k a month. My oldest son at the time required physical therapy 3 – 5 times a week. We had to give him weekly shots, monthly exams and blood work to make sure his internal organs were not failing and functioning properly.  I went from being able to afford our medical expenses and household expenses, to a zero income!
 How did you handle this experience? 
First I cried. I went to one of my clients who had become a dear friend. I said, 'Dr. Martin, I just lost my job. I don't know what to do! Two of my kids have serious medical conditions, I don't have insurance to cover the costs'. He said, 'This is the best day of your life!' I said, 'You don't understand—it's the worst day! I have no idea how to support my four kids. I don't have family to fall back on, I have nothing!' He said, 'You have more than what you need! Now, you are ready to start your own company. You are a genius – even I can see it – don't waste time with fools; use your talents to enrich yourself and your family'. He didn't offer financial support, he didn't offer a job, or a handout. But, what he provided was much more valuable than any monetary or material gift. I'm so thankful to Dr. Martin for being there for me when times have been so tough – or  at least in my mind – I felt they were some of the darkest of days.
With his encouragement, I gained the confidence to start my own medical device manufacturing company. Not competing with the one that fired me, but a company that would provide diagnostic devices to help clinicians diagnose patients at risk for stroke, heart attacks and autonomic dysfunction.
Eventually, my company became so profitable, I ended up gaining the interest of the company who fired me. They approached me asking if I was interested in investing. After six months of negotiations, I purchased the company that had fired me. 
Who has supported and influenced you on your life journey?
I've had many people support me, one of them is Mirela Sula who has inspired me in my growth and personal development. As mentioned earlier, Dr. William R. Martin, MD, has always been a huge supporter. I've been blessed with great friends who believed in me, even when I didn't believe in myself. 
What is 'Your Personal Success Code' and how did you develop it?
My personal success code I learned from my grandfather. He would say: 'Always seek what you can do for others, not what others can do for you.' This has helped me focus on how I can serve others. One of the benefits is that you learn not to focus on your own problems. Plus, when you are helping others, your problems suddenly seem insignificant. Another benefit is that you gain much more by serving others. You tend to be a giver in life instead of a taker. Scientists have discovered that when you are giver, you experience less stress, lower blood pressure, less depression, improved self esteem and emotional well being. With lower stress and a healthy emotional state, you are able to function at a higher level. 
You are passionate about women empowerment. What would be your 3 tips for women worldwide?
1) Be you. YOU are unique, different and there is no one like you. That's a good thing. Be you, and don't try to be like anyone else. Embrace your uniqueness and use it to your advantage. I was told that I was too unassuming. I did not have the 'executive' presence of a man. I could not sell because of my voice, my small stature etc. I used what others perceived as a 'negative', a 'setback' or a weakness and turned it into my own superpower. Most people don't like to be sold to, so they put up barriers, walls and reasons to say 'no' and many people have to face many objections before making a sale. Since, I didn't appear as a threat, or as someone who was trying to sell anything, or let alone, someone who could even make a sale, no one put up barriers. My customers let me present without thinking twice that I would try to close them. They didn't see me coming – and before they knew it, they were signing contracts from 30k upwards towards 150k in capital equipment. You can have the confidence in knowing there will never be another you. You have value. You have purpose. You have significance. Embrace your uniqueness.
2) Don't look back. Life is challenging. Life is hard. But, it's the hard that makes life great. Don't expect things to be easy—embrace the challenges we face in life and give thanks for them. It is through our challenges that we grow. It's through life's difficulties we become stronger. So, when you face a challenging situation, don't give up! That's the difference between successful women and women who only dream of reaching success. Those that dream but never get there, give up at the slightest hint of difficulty. Successful women persevere through life's challenges and don't give up too easily. They keep going. They strive for more. They keep their eye on the goal. A verse from my favorite book says, 'No man, having put his hand to the plow and looking back, is fit for the Kingdom of God.' That verse was written to an audience that was familiar with agriculture. If you plowed, but looked back, your plow would create a crooked line and you would risk having a bad harvest. In the same way, if you look back and live in the past, you won't be able to look towards a successful future because you will be stuck in the past. 
3) Never stop learning. I learned this from my grandpa. When he retired, he enrolled in college to keep his mind active and engaged for the same reason he walked to work every day: to keep fit. He would say, 'You need to exercise your mind, just as much as you exercise your body. The more you exercise, the stronger your muscles become. It's the same way with the brain; you need to feed it, use it, and keep it engaged. Always keep learning and using your brain because it is a muscle. Learning is something you just keep doing, whether you are a baby, or 100 years old, you will never know it all'.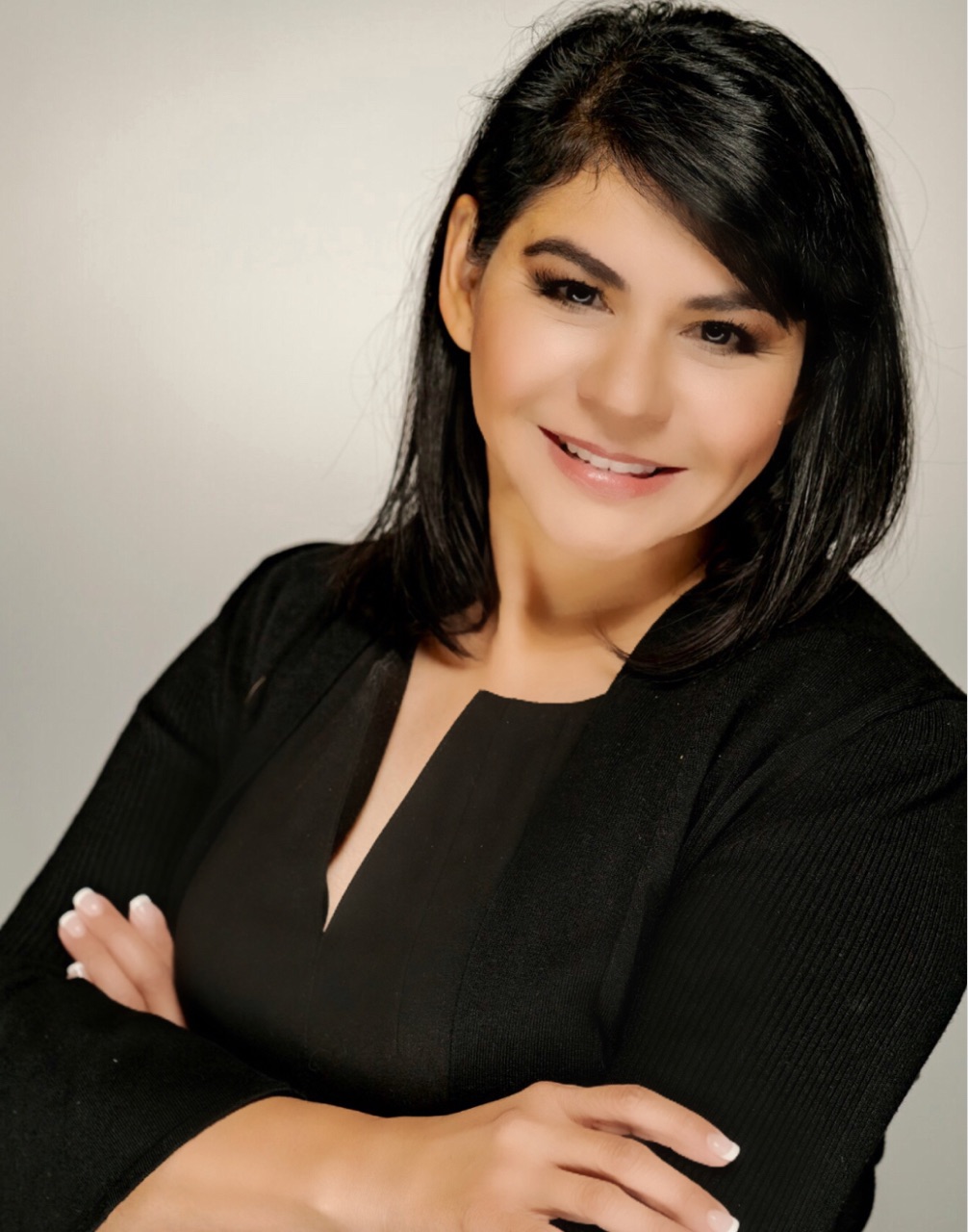 What do you consider being the major cause of mental health issues nowadays? 
There are many different answers to this question, depending on who you ask. I believe based on my own experience working with clinicians on the prevention and cause of mental stress research and treatment that one of the major causes is adverse childhood experiences. Unfortunately, some of us experience horrific childhood experiences and never receive the proper treatment or skill sets to overcome. However, it is never too late to get help and be healed from those experiences. Part of that healing can begin by seeking help from others who have gone through similar situations and have overcome. Additionally, seeking professional help. 
What are some tools or tips you can recommend that people can start using today to help improve their mental health?
Part of that healing can begin by:
Seek help from others who have gone through similar situations and have overcome. I list this first, because those who have experienced what you have gone through will be able to relate to your emotional state and experiences because they've been through it, too. You too will have more respect for them and can gain hope knowing that if they overcame, so can you. 

Seek a mentor or life coach – a mentor or life coach can help you find the answers within. They may not necessarily give you the answers, but they will help you learn how to find the answers you already have within you, to empower you to gain the confidence you need to overcome past challenges and face future challenges with ease and success. 

Seek professional psychological counseling. You may need a professional counselor if your past challenges interfere with your ability to work or care for your family. Seek someone who has experience with the type of concerns you have. Don't settle for any professional. Find someone you are comfortable with and someone you trust. You may have to schedule various appointments until you find the person that is the right fit for you. 
Did you enjoy this article and find it helpful? Why not share it with your social media network below?