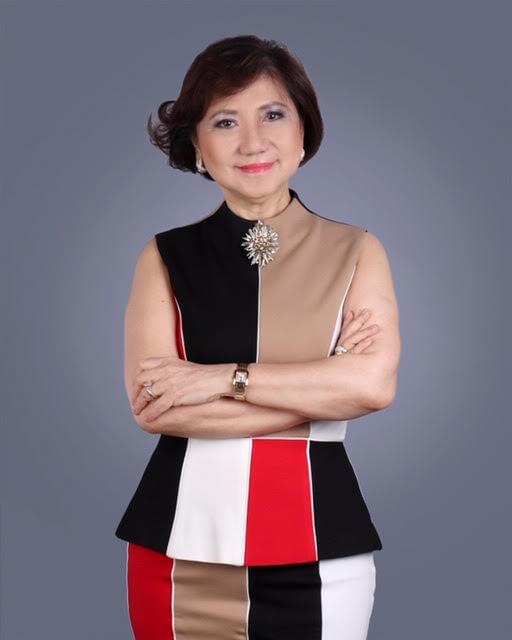 You Can Achieve Anything
Myrna Tang Yao: "The key ingredient to my success is Vision, Direction, and Action, along with my passion to make children happy"
By Srishti Kapoor
Myrna Tang Yao is the President and CEO of Richprime Global Incorporated. The Corporation is the distributor of children's products from toys to shoes, apparel, baby products, juvenile, clothes, and accessories. She is the Exclusive Distributor of Barbie, Hotwheels, Fisher-Price, V-Tech, Goodyear Tires, and Branded Shoes. Also, she is the Licensing Agent for Barbie, Hot wheels, Monster High, Thomas and Friends, and Fisher-Price. CNN features her, not sparing praise for her contribution in introducing Barbie dolls in the Philippine market. She has been featured in many newspapers, tabloids, magazines, and shows. For her remarkable entrepreneurship and business skills, she has receives multiple Business, Honorary, and Civics awards. She held government positions as Chairperson for the Philippine Commission of Women, Commissioner for the Philippine Commission on Women, Board Member for Technological Education Skills Development Authority (TESDA) and has been Representative for APEC Business Advisory Council (ABAC). Apart from this, she is a founder-member, chairperson, president, treasurer, and speaker for multiple clubs, associations, and foundations all around the world.
[rml_read_more]
What motivated you to be a part of the toy industry? 
My love for children and my passion to make them happy. That is why the statement of our company Is "We Believed Every Child Deserved a Happy Childhood". I had a difficult childhood when I was young, so I want other children to enjoy their childhood!
Do you think children's toys play a significant role in shaping a child's mind and help them learn faster?
Definitely, I introduced Barbie to teach children good grooming and organising their things through Barbie. They should know how to take care of Barbie's furniture, clothing and organise it after playing, so they would learn how to do it for themselves. I also observed that girls who love Barbie are more creative and have a good fashion sense. The gadgets that children are using nowadays make them not only anti-social, but their personality is affected in many ways. Toys significantly enhance the well-being of a child in their growing age.
What was your childhood like, and which toys did you feel attracted to?
I had a difficult childhood where I could only play Hide and Seek, because we didn't have toys. Growing up, I climbed trees and helped my parents in the store. As a little girl, I always wanted to play with a doll but was finally able to get a doll when I was already 13 years old while studying in the city.
How have you adapted and evolved toys' trading with the changing market and environment over the years? 
Every year is an exciting year for me because the innovation, new technology, and new play patterns evolve with the new trends that the children love. It is my role to discover how to sell and introduce the toy to the children so that they can benefit and enjoy from it. This is where your marketing expertise plays an important role.
What strategies do you apply to make every young generation feel interested and excited by toys?
We tried to study what makes toys different from previous ones, what makes it exciting for children, and how the advertisement can show play patterns to make children love it through watching TV, webisode, and YouTube. Movies and TV episodes of character brands can also play a big role in enticing the children to buy toys with the character they love. Marketing strategies and direction is very important for every toy that I introduce. It also challenges me to strategise on how to beat my competitors and get ahead of them. I enjoy my work because I can give fun and happiness to children.
How is the digital age impacting a child's growth? What are the possible effects of this shift from traditional toys to automatic toys and virtual learning games?
The digital age is affecting children to be anti-social, and it can also affect the health of a child. From their eyesight to lack of exercise and sports. Family life with parents and siblings are also affected. It is also difficult for parents to monitor the good and bad information that the children watch. Therefore, it also affects the mental and psychological perspective of a child. The main problem of the toy industry is actually the age maturity of children. The children's age bracket for toys in the '80s was from infant to 10 years old, but now it has shortened from infant to 6 or 7 years old. So the market has decreased for toys. However, in order to reach the older kids, we are growing the traditional games, new games, and collectibles. Games that interact with people are fun to play even with for adults.
Barbie has been a part of every little girl's life, what is barbie personally to you?
Barbie is an icon for me. It is not only a toy that gives joy and dreams for a child to become what they want to be. It is an outstanding toy that has lasted over 6 decades and is still popular. It made our company for what it is because I believed in it and it is like a child that I care for, as it gives happiness to little girls. It also empowers a girl to be a woman, because Barbie believes in the child's dreams to achieve and become who they want to be in life.
Having achieved so much, what would you say is the key ingredients to success?
The key ingredients to my success are vision, direction, and action – which are related to hard work, perseverance, and determination, encompassing your love for the children and to God for faith and guidance.
Did you enjoy this article and find it helpful? Why not share it with your social media network below?