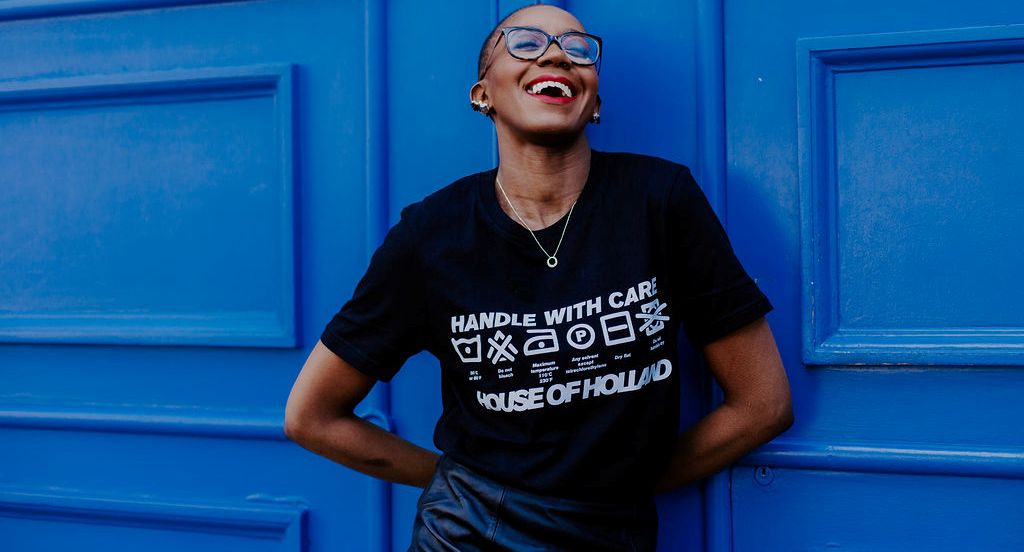 Women do not have to wear makeup to be self-confident
Francine O – Women do not have to wear makeup to be self-confident
Francine O. truly believes deep down in her heart tha all women are beautiful. It is a mission she has given to herself to help women discover a version of their beauty overlooked by themselves.
Makeup is not supposed to change who you are, hide so-called flaws but to enhance your natural beauty. Once you realise how beautiful you are, you will feel more confident and ready to conquer the world. She helps her clients feel beautiful  = empowered.
[rml_read_more]
Where do you get your inspiration from? 
My inspiration first comes from my childhood, my mother and the women in my family, my culture, my origins. I was born in DRC (Democratic Republic of Congo) in Africa and although I spent most of my life in France, my cultural background has had and still has a huge impact on how I envision beauty, thus inspiring me.
In Africa, taking care of oneself is something we learn from a very young age. Growing up, as young girls, we are taught by our mother and aunts how to look good, in our own terms, and where I come from it starts from being confident and proud.
This idea of beauty and confidence is the basis of my inspiration, and when I am looking for ideas looking at magazines, Instagram or even in the streets, it is what I am looking for.
Not specific colors or style, but confidence. I will look at women that transpires confidence and analyze the way they handle themselves, their smile and their face.
They could be 20, 40, 80, black, white, business women, stay at home moms… it does not matter: confidence comes first.
When did you get in the beauty industry?
I started doing makeup from a very young age, way before Kim Kardashian "invented" the contouring I already knew about and trained on my mom and friend.
Despite that, it took me years to start a career in the beauty industry for several reasons. First, I had no idea that it was possible to have a career in beauty: I had other career plans and makeup had nothing to do with it.
After more than 10 years in Industrial Projects (Transport for the Oil & Gas Industry, Environment etc.), I realised that even though I was good at what I was doing, it was not for me and did not match who I was.
It is officially 2 years and a half ago that I finally took the leap and launched my business in beauty.
How has the industry changed since you began?
The brands are more and more listening to trends from beauty enthusiasts, bloggers etc.
The beauty standards are influenced by everyday women and not only by beauty professionals.
The industry is more open than it used to be and the standards of beauty are changing a bit.
What is your brand philosophy?
My tagline is "All women are beautiful, I just make it obvious."
This phrase is my truth and the mission I assigned to myself.
Growing up I did not feel beautiful because I was lacking self-confidence and I know that there are billions of women that feel the same way too.
With my knowledge, some makeup products and my brush I help women discover a new version of themselves, a version they did not know existed and that makes them smile.
I am not here to change women physically or transform them, but instead change the way they look at themselves.
What is beauty for you? 
As I said earlier, beauty is confidence, it is self love, and when coupled with respect and generosity, that's ultimate beauty from the inside out.
What has been the biggest challenge of your career? 
My biggest challenge has been making people understand that makeup is not superficial. It is a tool that is to be used for feeling better and not to hide or transform yourself into someone that you are not.
The trend for the last few years is to wear heavy makeup, look like the celebrity that has the more followers on Instagram etc.. Because of that the true essence of what is beauty to me is getting lost.
What three makeup items should no woman leave home without? 
Concealer, mascara and lipstick should be in every woman's purse.
You do not need to have 100 items: with these three you can go from "I am okay today" to "I feel gooood" (James Brown singing in your head).
Concealer can be used to erase the signs of a too-short night, reducing the appearance of little spots or blemishes.
Mascara will make your eyes look bigger and give a lift to your eyes.
If I had to choose only one product, it would be lipstick. The symbol of confidence to me is a smile: what better to make your smile shine than putting some colors on your lips? 
How would you describe your signature look? What is it about your style that sets you apart from other makeup artists?
My signature look is soft, natural and elegant. These are not my words but those of the people I have worked with: may they be brides, models or even male photographers.
I aim to make women look like the best version of themselves, and to do so, I believe elegance is the best match going with balance and softness.
Comparing myself to others is something I try no to do. 
We all are different, have different personalities, visions and approaches.
I can, however, tell you what makes me the artist that I am today. 
I have the chance to enable women to look at themselves differently in front of the mirror, I have the ability to make them smile (and even cry tears of joy) and be more confident.
I do that not only thanks to my makeup techniques but also because of my will to help them, and because I can see beauty in everyone.
What is the most important beauty advice that you can give to women? 
SMILE 
Share something you would like the world to know about you. 
I talk a lot, yet funny thing is, I hate talking about me as I am really secretive.
I would like the world to know that I understand women, since I myself was feeling less than when I was younger, and believed that because I did not match the beauty standards, I was not beautiful. 
I have been there a long time ago, found a way to leave that dark place, and now I am here to help others leave that place too.
How can you describe the relation between women, makeup and self confidence? 
Women do not have to wear makeup to be self confident. However, it is a great tool that can bu used to reach this point.
I remember giving a makeup class to a woman who always thought that society forced wearing makeup. 
After the class, she told me that not only did it help her learn new beauty tricks, but that it made her understand that self care is the beginning of self-love.
Now, what she saw as an obligation has become a real pleasure and part of her routine that makes her discover the new woman she has changed into, loving herself, embracing her features and self confident.
So yes, makeup can be a great help… if done with elegance.
Did you enjoy this article and find it helpful? Why not share it with your social media network below?