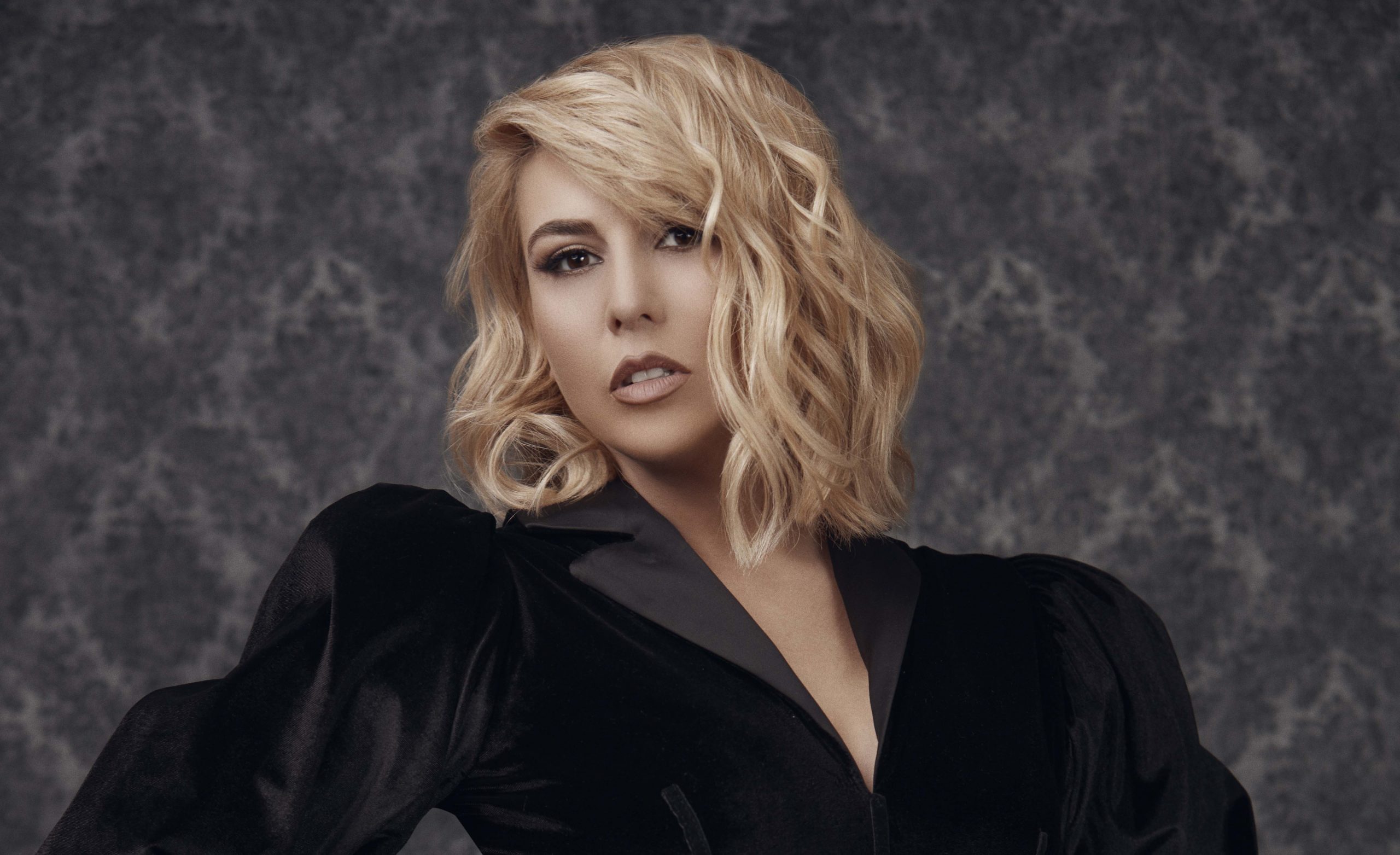 Why It's Okay If Things Aren't Always Perfect
Jehona Sopi – The Gift of Life
Why It's Okay If Things Aren't Always Perfect
By Fatima Gorezi 
Jehona Sopi is an Albanian-Kosovar singer. She has participated in many festivals and has won many awards. Now as an affirmed singer, Jehona Sopi has managed to conquer the musical scene and the hearts of thousands of fans. She began to sing when she was very young, and at the same time would be presenting in various spectacles of beauty. With the pleasant voice, charm and fascinating scenic appearance, she is not only liked and admired in Kosovo, but also in Albania, North Macedonia and beyond.
[rml_read_more]
Jehona, you are a famous singer in Albania and Kosovo. How do you remember the beginning of your career?
I was a very young girl when I realised that I wanted to be part of the art world, although my primary wish as a child was to be an actress; but along the journey, my musical talent brought me to singing. I was very lucky because I did what I had dreamed of as a child.
You are a well-known singer but with a background in education, psychology and sociology. What more can you tell us about your work in the "Psycho-Social Center Hope – Pristina and the Psycho-Social Center of Drita – Gjilan"?
It started quite randomly, since I was a mother and the wellbeing of the children was very important for me. Although I do not work in the profession of psychologist, I have tried, with professionals of different profiles, to offer professional services for children with various psychological difficulties. Currently, we operate in two cities, and we are achieving this prodigiously.
How would you describe yourself at this stage of your life? Who is Jehona today?
Today I am 38 and a half, and in my personal life I am fulfilled and very happy. With great ambitions in my professional life; some started, some out of the way, some on the way, but never giving up, always fighting to do the best.
What would you acknowledge as your greatest achievement in life?
The way I've survived my life's challenges is still my biggest achievement.
What is Jahona Sop's greatest ambition?
Ooooo, I have many … hahahaha …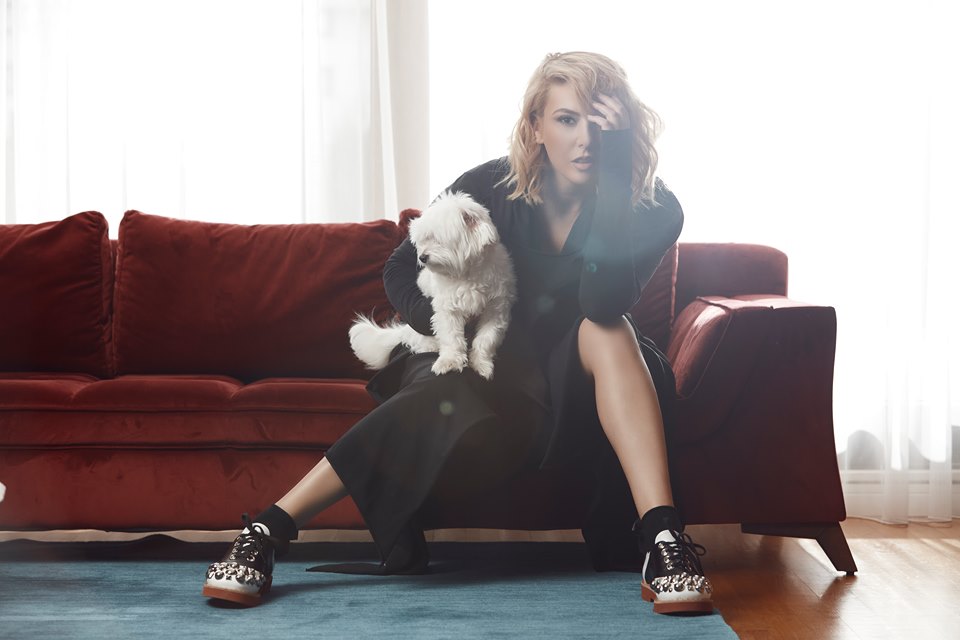 Albania is a small patriarchal country – how important has your country of origin been to you and how  has it affected your career?
Even though I was born in Pristina, I feel that I belong to Albania, and this personal attitude has been and will remain the focus of all my actions, with the great desire to change and contribute to the advancement of the mentality regardless of pragmatism. I have my style of doing this and I love my people.
How is your day organized? How do you keep the balance between work and personal life?
I am very fond of my family. Now that I'm committed a little professionally I feel slightly confused, yet I want to fight this feeling because it is in the benefit of everyone. The balance is the main thing, but on the other side, we are not robots; we can forgive ourselves if out of tune once in a while, right?
Usually they say: "It's 1% talent and 99% hard work". How would you describe your success formula?
In art you need more than 1% talent; you need absolute ears for music, then work is unquestioned. You need a lot of work to clean a house, imagine how much work you need to entertain others, to live with their emotions.
What is your daily motto?
It's okay not to do all the things in perfection; it's important to work and never stop motivating yourself and improve.
You are Albanian by origin, like Mother Theresa. Did you have a woman model in your life and if so, who was she?
I've been inspired by many women and their stories, but I am happy to be led by my personality. This is fine because I do not have anyone to give credits for my successes and I cannot blame anyone for the failures (Laugh). I am proud for women who left a great contribution for Albania, and happy that nowadays we have so many successful women. The woman I adore is my mother.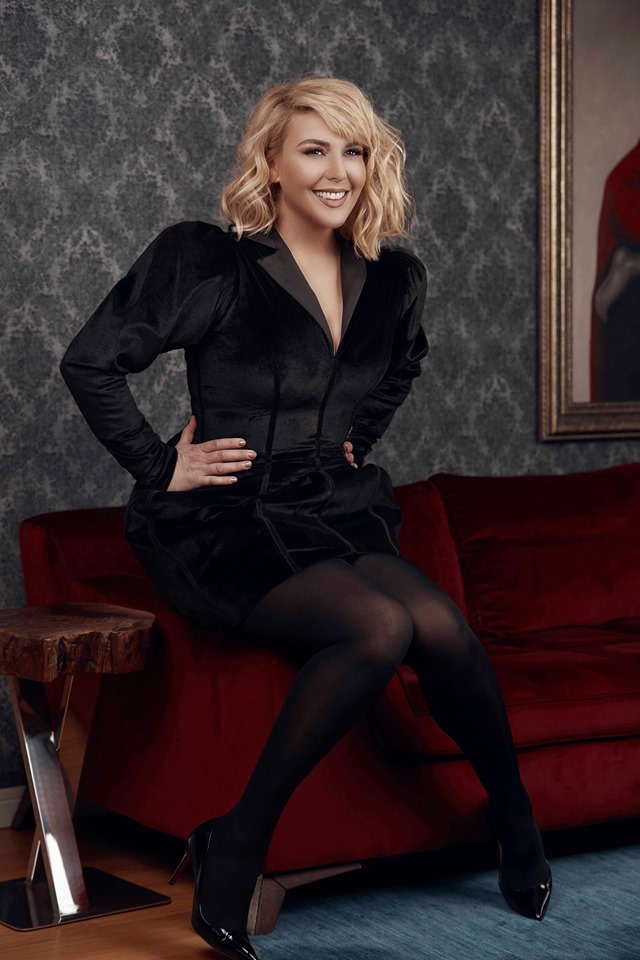 What are your three tips for women or girls who have given up their dreams?
No matter what age you are, you have not so many years to start and live your dreams, so action. Firstly you have to learn how to love yourself because there begins the realization of your dream.
Where do you see yourself in the future?
In the distant future I see myself as a grandma in peace with myself, with grandchildren and nieces around.
You said that the woman you have as role model is your mother. How do you remember your childhood? How was your relationship with your mother? What were your dreams?
I adore my mother for the sacrifice, for the kindness, for the work that she has done in any condition as well as keeping the family together in the difficult times we have spent in Kosovo. Such would be the time of Serbian occupation, when all our parents were unemployed. Her sacrifice is equal to the notion of a heroine. I believe many Albanian women to be deserving of this definition as well . I would be in 5th grade of primary school when the violent conflict in Kosovo started. I belong to one of the generations that had to struggle a lot, having been during in the most difficult time that Kosovo has experienced. We experienced the war, but now we are called the generation of freedom. For the past 20 years we have been free from Serbian occupation.
 My parents have been among the first to be dismissed from the work  because of national convictions.
It has been 20 since I have finished high school. I did not finish all of it in a school building, but in a private house afforded by generous people for the Albanian children. All schools were banned for Albanians at that time, but we still survived. My parents have worked hard, honestly, very hard work. I am the second child of four children, and I can say that I had a good childhood: all thanks of my parents. My dad is a designer of telephone networks (now retired), and my mother a dentist, but in difficult times they have worked as farmers. My father has tried in all the many ways not to allow us to suffer from hunger, until he was fortunate for a few years to work in Russia as well. So it's not just my mother that I adore. I'm thankful all my life for my parents, who have made me who I am today. Not because I had a great career success, because I haven't reached the extraordinary, nor because I'm perfect (because I am not), but only because they allowed me to build myself and create my own philosophy of life.
What has been your hardest challenge in these years and how did you manage to overcome it?
I had tremendous challenges: if I am to write all of them, it would take a book! I have faced everything; from the war, the fame, the admiration, the judgment, the punishment, the mentality, even the power of nature, which I've managed to endure. Good or bad, I do not know, but today I'm fine. We all have good health and this value is not comparable with anything else.
Global Woman is a platform that is heard and viewed by thousands of women. What is your message for them?
Learn Albanian culture, get in touch and network with Albanian women. They are very generous, wised and you will learn a lot from them.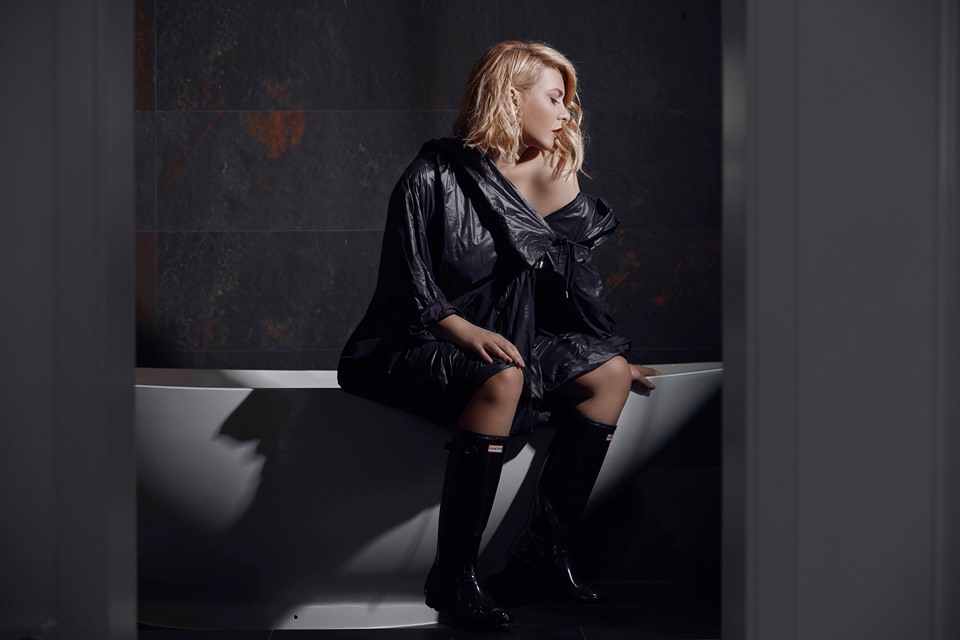 What about Albanian women? How can you describe them? What is the status of a woman in your homeland? Are there any problems of gender equality?
Old and middle-aged women in Kosovo have an unprecedented flair to visualise each action in a positive way; most of them coming from an uninformed environment and, of course, very pronounced in rural areas. However, this has come from the education and culture that we have in the general. They endure much: though they do all the work, they have not been depressed because they have had no time to think for themselves. Most of the women are "emancipated", intellectually formed. There are many changes in recent years but we are still far from "being quite equal to men".
As a woman who has achieved many things in life, you are famous and loved by many people. How do you see women's future? Is there a positive tendency for more rights and free initiative?
As far as I have experienced, without a high degree of achievement, I have learned a lot and I am very eager to learn. I can see a mother rejoicing the birth of her 3rd daughter even though she has not a boy. I am against selective abortion. These things are positive and should be changed. Some protests have started, and I believe the future will be better in this respect. I have done everything that I have thought is right for me, without thinking what others would say, and I want to encourage everyone to do what they want without thinking what other people say, regardless of prejudice. Maybe some of the readers will not understand what I'm talking about, but the stories of each culture for women are just the same as someone who had the fate to have the revolutionaries in the earliest time.
What  is your social life today? You are the mother of a girl, continue producing music …? On the other hand, you are also involved in social initiatives regarding integration for society. Tell us something more about this.
I am a very committed woman. I keep strong relationships with my childhood friends, strong family relationships. I even have extraordinary friendships in the neighborhood where I live. All people are my family and I love them. I have a girl who fulfills my life every day with all those impressive conversations. My most passionate husband is always supporting me in my quest for music retrieval. Although it seemed like I was away for a while, I finally decided to do something again as far as music is concerned. This came from the pressure and impetus from society and my husband, but the truth is that I have missed the music industry a lot.
I'm currently working on two musical projects, where I'm still in the selection phase. I will work for fun; I do not have dates when I will publish because it does not have to hurry. I would like to enjoy the the work process to the fullest.
Did you enjoy this article and find it helpful? Why not share it with your social media network below?