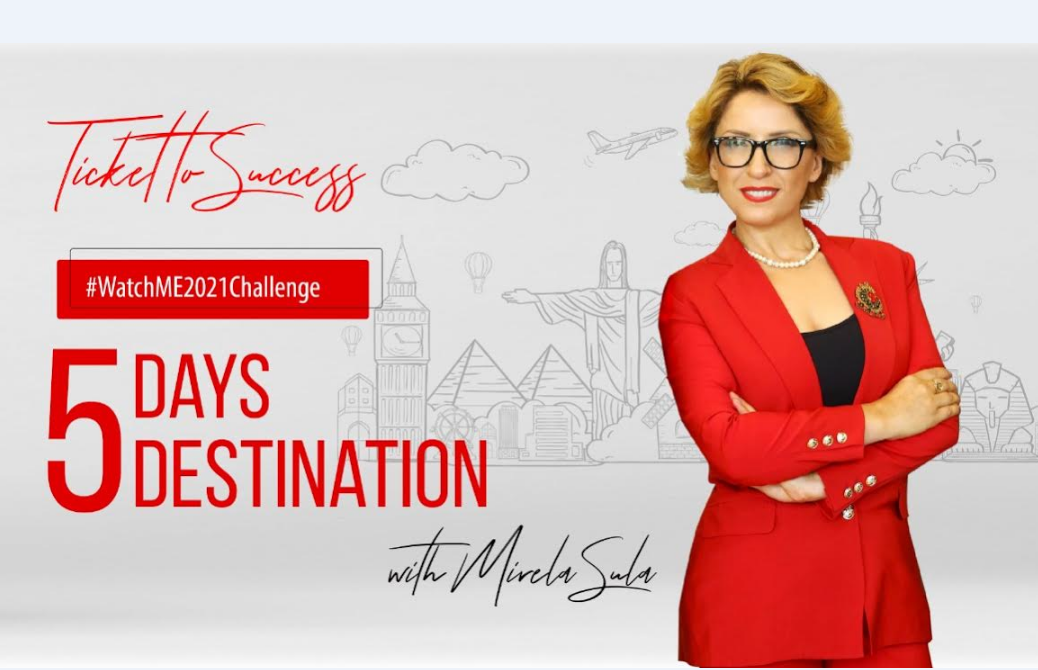 What was the biggest challenge for you this year?
By Mirela Sula
This year has been full of challenges, and Christmas will be a very different experience for many of us now. Who could have imagined that we were going to face all of this? And hey, here we are, grateful we survived this storm, and with this resilience we can for sure believe in the next stage of "Thriving".
Have you heard the expression: "After the storm the sun will shine again". And this is going to be our big challenge for 2021: How are we going to experience the sunshine? This is my question for You: Are you ready to allow the sun shine on you in 2021?
How does it make you feel when you see the light touching your eyes, your heart, you dreams… Do you let it come in? Do you give yourself permission to experience it fully and say " I deserve it"
I know we all come with many stories from the past. Some of them have perhaps not created a good feeling to us and somehow have triggered the tendency to no seek for more and tap into our light.
And this is the keyword for us, women – The Light! We are the light and the world is crying for that feminine touch and enlightenment. What we, women have been doing for centuries is the opposite – we have kept that light hidden and isolated in the fear that if we show it, it may be risky.
This is what inspired me to come with the idea of this challenge for 2021. A call for women who feel the light inside and don't want to hide anymore.
I've been thinking a lot about how 2020 has been the year of isolation, fear and uncertainty.
So as we get ready to start a big new year, I want you to know the one thing we all need, to make 2021 our most successful year ever for our businesses.
I have been fortunate to travel around the world and meet thousands of women, and when I encourage them to not give up and succeed in their business they all ask me "HOW?"
Why do some people find it easy to realise their ambition and others don't?
You may think some people can achieve more because they have more knowledge, qualifications, experience, a secret strategy…or they are simply lucky?
The truth is that they have more visibility – They take a microphone and start talking about their dreams, stories, projects and their vision. They dare to be seen. They don't hide.
This challenge is about stepping up to receive the visibility you need in order to grow. Because Visibility means Growth!
When you become visible, you boost your confidence, you stand out from the masses, you attract more and greater opportunities, and as a result you increase your revenue.
Raising your visibility brings more potential customers, and more people who can refer you to others.
Visibility also attracts affiliates, partners, and joint ventures. Not only are you seen as an expert by these people, too, but your effective and consistent marketing is seen as another benefit of working with you.
And most importantly, when you become visible, you inspire the next generation to dream without boundaries.
Let's take the #WatchME Challenge together and give yourself the permission to shine in 2021
The challenge kicks off on Monday 4th January (by the way, it's my birthday) and it's my gift to you. I have planned so many amazing things to share together and I am sure you don't want to miss this.
Click here to join the WatchMe 2021 Challenge >>>
Did you enjoy this article and find it helpful? Why not share it with your social media network below?