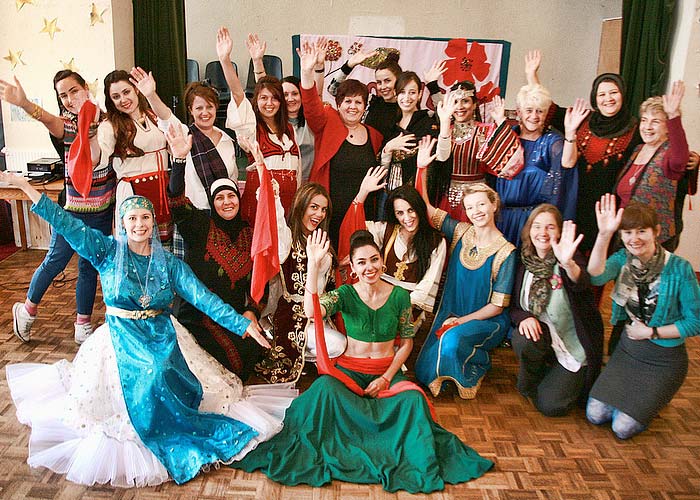 Universe & Glasgow have gifted me with my second chance of life
For more than one decade Remzije Sherifi had put her dreams in a box, with no hope for a better future for herself and her family. "The only dream we had in the nineties was to survive and be alive" – says Remzije. During the war in Kosova in 1999 more than 90% of Kosovan Albanians became refugees in different parts of world as a result of ethnic cleansing. Remzije was one of the lucky ones, with her three sons and husband, to be evacuated by British troops to Scotland for cancer treatment.
A community is a social unit of any size that shares common values – what can you say about the community you are building with your organisation?
When we got to Glasgow, it was amazing to find people with smiles who were welcoming us, and we felt freedom for the first time ever. I was on the waiting list for an operation and I didn't know how long I was going to live for but I was well enough to support the Kosovan community to start a new life. I wanted to use each day I had, to make a better life for my own and other children, who survived the horror of the war.
It was our second chance, especially for our children to have their childhood back and to be able to have an education and build their future, so I had a calling to open my box of dreams and immediately I started setting up activities for the youth and Kosovan women with the Mother Theresa Group. I began by organising community events, sharing food and encouraging people to join us.