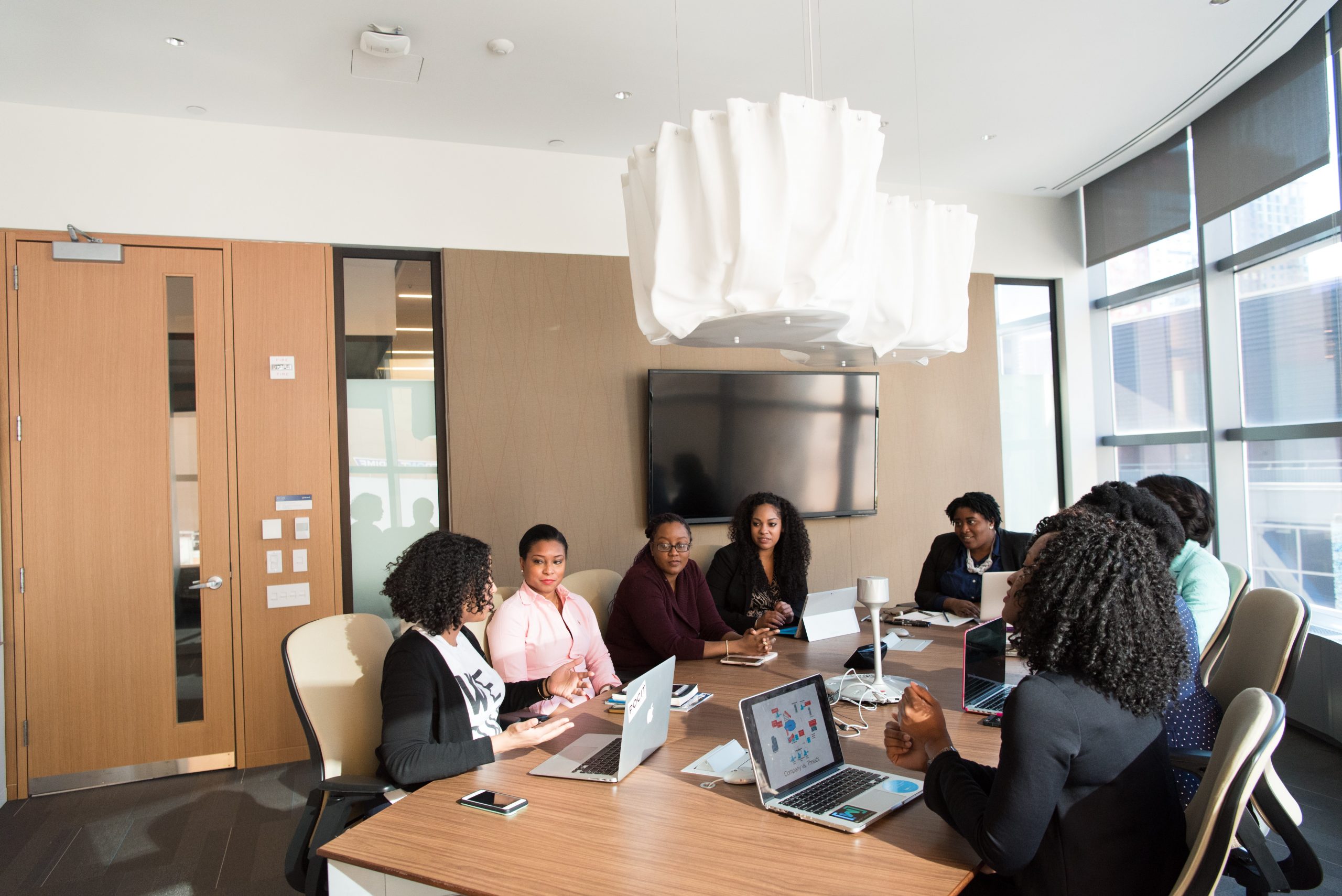 UK Black Business Week: Shining a Spotlight on Black Female Entrepreneurs
By Sujany Baleswaran
October marks Black History Month in the UK, a time to celebrate Black History, the richness of the culture and heritage. However, it is also the opportunity to educate ourselves on internalised, structural and institutional racism and stand in solidary against it. It is time to reflect, not just in October but every month, on what more needs to be done to ensure our education system addresses these issues. The aim is to create a community that stems from inclusion, with young people thriving in a diverse world. With representation still lacking in numerous industries, with companies creating opportunities specifically for BAME, communities and events like Black Business Week stand to create prospects for black professionals.
The resurgence of the Black Lives Matter movement, following George Floyd's murder and the conviction of the police officer Derek Chauvin, was a powerful reminder of the ongoing human rights campaign. The strong public outcry for change has encouraged many of us to seek ways to help the Black community.
To celebrate UK Black History Month, the Black Business Show are dedicating one week in October, Black Business Week, to unify black professionals and entrepreneurs and create a space to nurture talent. With a week's schedule filled with events delivered by industry leaders and leading black business owners, the UK Black Business Week aims to provide black professionals and entrepreneurs with business insights, new skills, and knowledge to navigate the daunting world of work.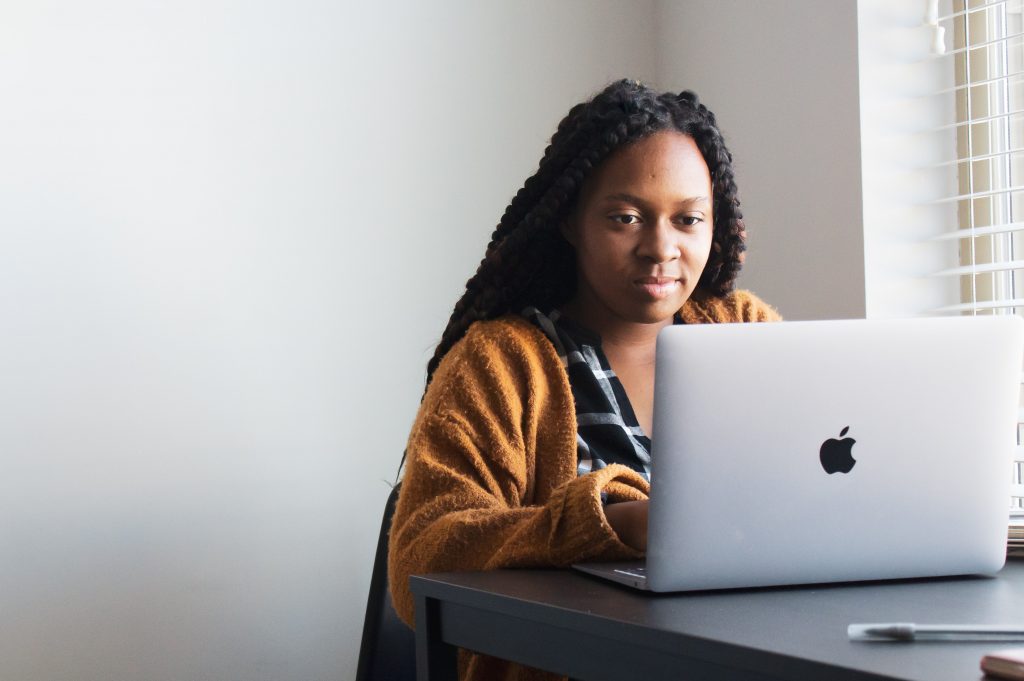 The Global Woman Regional Director of Accra and Founder of Mothers in Business, Linda Attram, spoke on the necessity of addressing these issues and the importance of championing black entrepreneurs.
"For decades, people in minority groups have been underrepresented in many industries due to a number of factors relating to history, stigma, prejudice and lack of education in the benefits of diversity. People should be judged on a level playing field based on their talent & skills and not the colour of their skin. Businesses that embrace diversity, that put diversity on the agenda, that walk the talk and actively seek ways to improve inclusion of all communities – inspire black professionals, young and old, who have (or their families) historically been passed over for opportunities due to their ethnicity.
Minority groups should be encouraged to flourish as well as their counterparts and having initiatives like Black Business Week supports this. Too often, due to decades of seen and unseen discrimination, this often impacts on the BAME confidence levels to put themselves forward in business due to fear of judgement, fear of failure, not feeling good enough and fear of meeting the expectations of those who have historically doubted them.
This ongoing agenda of positive change and level playing opportunities for all communities will continue for generations to come, the more we embrace it the more confidence grows for our upcoming black professionals.
We are moving forward in many areas, however, there is still a long way to go."
To highlight the power of black female entrepreneurship, we've cast a spotlight on 7 powerhouse females who have taken their insights and grown them into successful businesses.
Linda Attram – Global Woman Regional Director Accra and Founder of Mothers in Business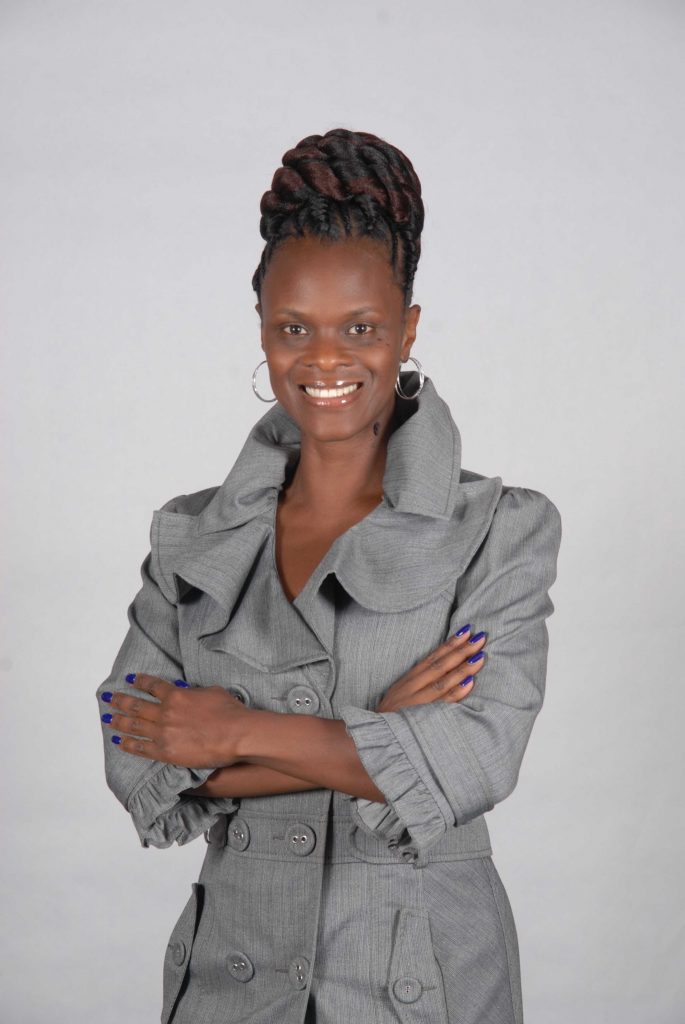 As a meticulous businesswoman running a successful property business including a multi-million-pound property portfolio and founder of Mothers in Business, no one would have guessed Linda Attram was once a shy girl who struggled with her confidence and insecurities. With perseverance and determination, the Global Woman Award winner, author and public speaker, vowed to change her limited educational background and chose to expand her knowledge to a university degree level. As a mother of three, Linda understood the challenges mothers face, tackling the life of a mother and businesswoman. Mothers in Business is a platform for women to connect, grow and feel supported to create the life they desire.
Yinka Amuda – Author, Services and Smiles UK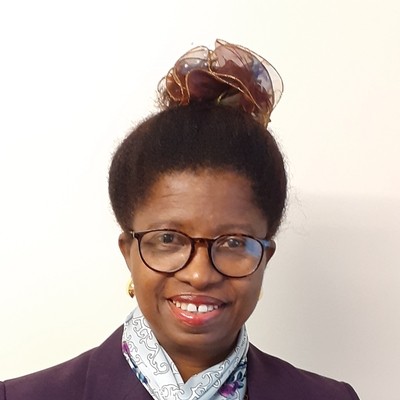 Worked as a diplomat for 20 years, Yinka Amuda has held various roles, including Head of Chancery, Head of Protocol at the State House Office of the Wife of the Vice President. She has been on foreign diplomatic postings and assignments such as London, New York, Washington, Switzerland, France, Namibia, Tanzania, Angola. After voluntarily retiring after spending the last four years of her service at her posting in Dublin, Republic of Ireland, as a Minister Counsellor, she worked as a lecturer in English and Welsh colleges for several years. Yinka Amuda is the author of numerous books, including Amazon Kindle Bestsellers, federally approved books for use in schools, and even a book that has been transformed into a screenplay. She is a philanthropist, having put herself out selflessly to assist many in different ways.
'Black Business Week helps to strengthen awareness of the needs and the challenges of the BAME community in employment and business. It helps to inculcate positive values of creative thinking in the black community and beyond, and counteract negative and destructive thinking, particularly those that propagate stereotypes that place a limit or a ceiling against what black people can achieve in business and entrepreneurship.
Whether you are a black woman or a woman of another race, it is a fact that the brain is not the exclusive preserve of anyone. BAME women have often faced issues about colour, marginalisation and oppression. As a black woman, I was discriminated against with incessant harassment when I opened a very busy Afro salon that attracted not only black customers but mostly white customers in a predominantly white community. I have worked in a college where a fellow tutor who was meant to hand over her class to me turned around and said to my face, "If I was a student in your class, I wouldn't learn anything". I also worked in an institution where a Head of Department asked me why I should be teaching the students when I myself was not English.
Against the background of years of deliberate marginalisation and discrimination, the black woman of today has emerged from age-long prejudices to integrate and compete in the business sector. There is the pressing need to recognise the role black entrepreneurs can play in economic development, and to put in place permanent structures to harness the immense contributive potential that black entrepreneurs have alongside everyone else.'
Yinka Amuda shared some of the key actions that should be implemented to create equal opportunities for black business owners and entrepreneurs:
To promote the spirit of cooperation among black entrepreneurs and to encourage their participation in shaping policy and reforms.
To encourage dialogue and discussion among leaders and the communities they represent, based on pressing social and cultural issues.
To enhance the image of BAME people, with a view to promoting business, trade and investment opportunities.
Multipurpose Women's Educational Centres should be established – to be focal points for the acquisition of skills – ranging from vocational to entrepreneurial.
To have technical advisers and partners with respect to development policies, organisation and implementation programmes in the UK and the world in general.
To continue to emphasise the need to put aside our traditional and tribal differences, in unity and harmony, in order to collectively work to promote better understanding and encourage cultural awareness among black people and other cultures.
To organise seminars/symposia on all issues that affect the lives of all BAME people both here in the UK and all over the world.
Our goal must be, to help ensure a better environment and atmosphere for all races and cultures, from varied backgrounds, to live and work together in peace.
Judith Pelucchini – Founder of Fingerprints Coaching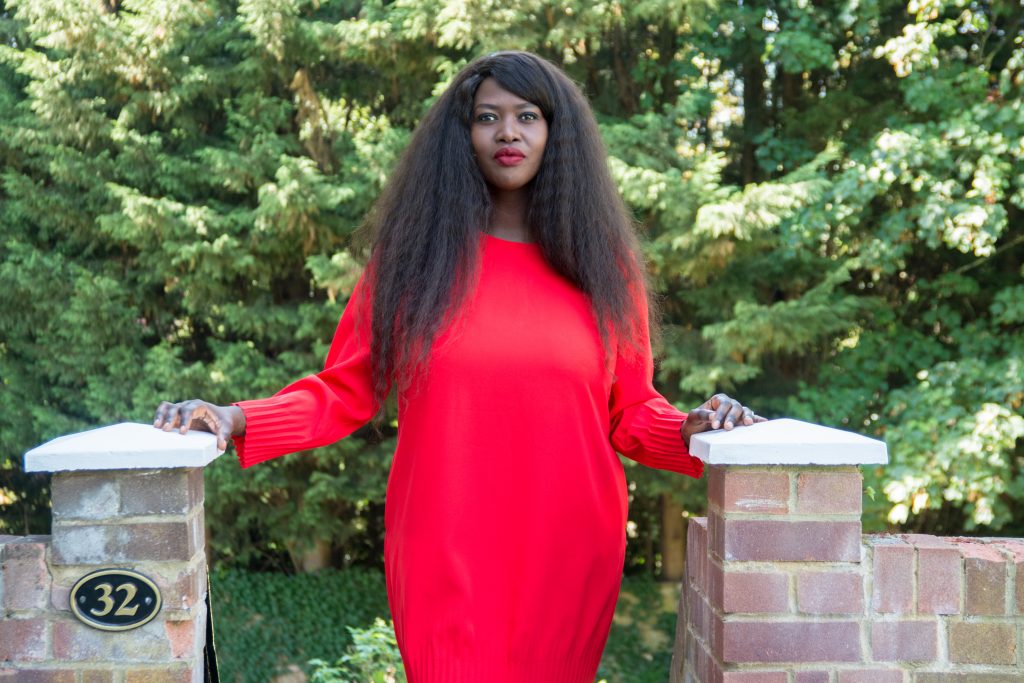 After 15 years in the sales world, Judith Pelucchini brought her expertise to the world of coaching, helping female entrepreneurs break their limiting beliefs, build confidence and pursue their goals. Using her skills to empower others to become what they truly desired, she created Fingerprints. Working on three key areas, the Inner World – mindset, the Planning World – strategy, The Outer World – actions, the mindset coach helps you clear self-doubt, peer-pressure, and life-defining struggles as she did in her own life.
Maureen Chiana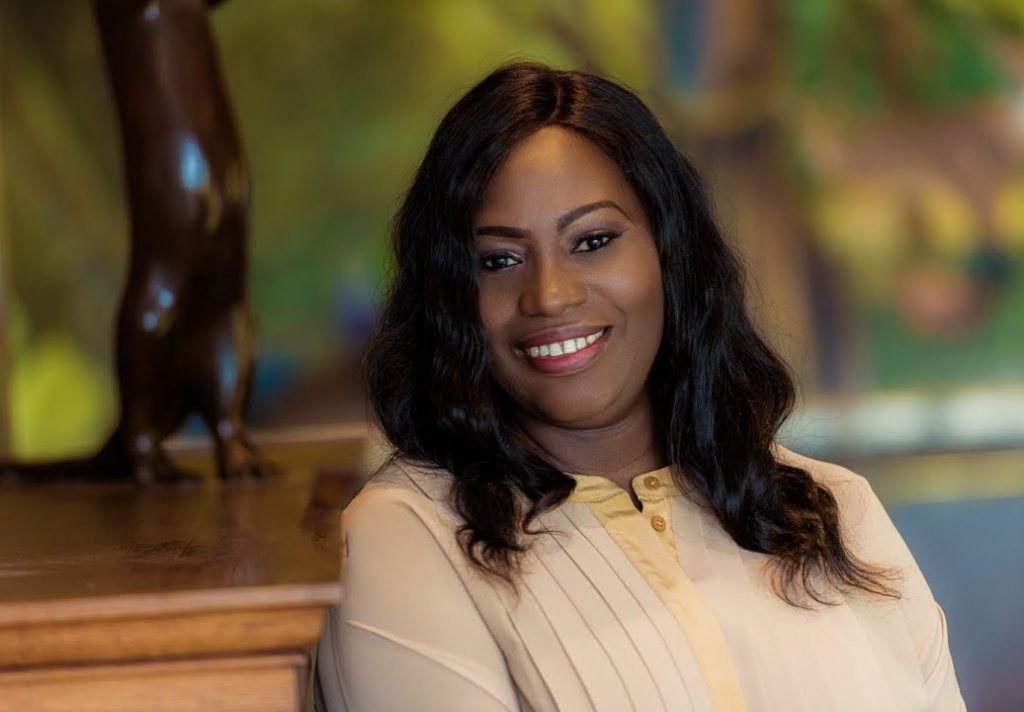 Maureen discovered the power of the brain after she had to close her own business. For many years, it was believed that the brain was 'hard-wired', but it has now been discovered, that the brain is indeed "soft-wired" by your experiences. What should have been a failure in her career quickly turned into a new step towards a new journey. Maureen leverages on Neuroscience insights of how the brain works to empower leaders, managers, business owners, educators, female leaders and church leaders, to unlock potential and maximise performance.
'Black Business week is a fantastic initiative to bring visibility and awareness to black businesses but I always worry that it doesn't stop after the week. Some of the challenges I have faced have been discrimination due to unconscious bias but I have used the challenges to spur me on and not hold me back. Over the next few years, I would like to see:
More training that focuses on the advantages of diversity for businesses
Unconscious bias awareness that has impacted the accessibility of funding for black businesses
More Black businesses breaking glass ceilings and thriving in areas that have previously been difficult.
Lady Shabach – Founder of Back on Track Woman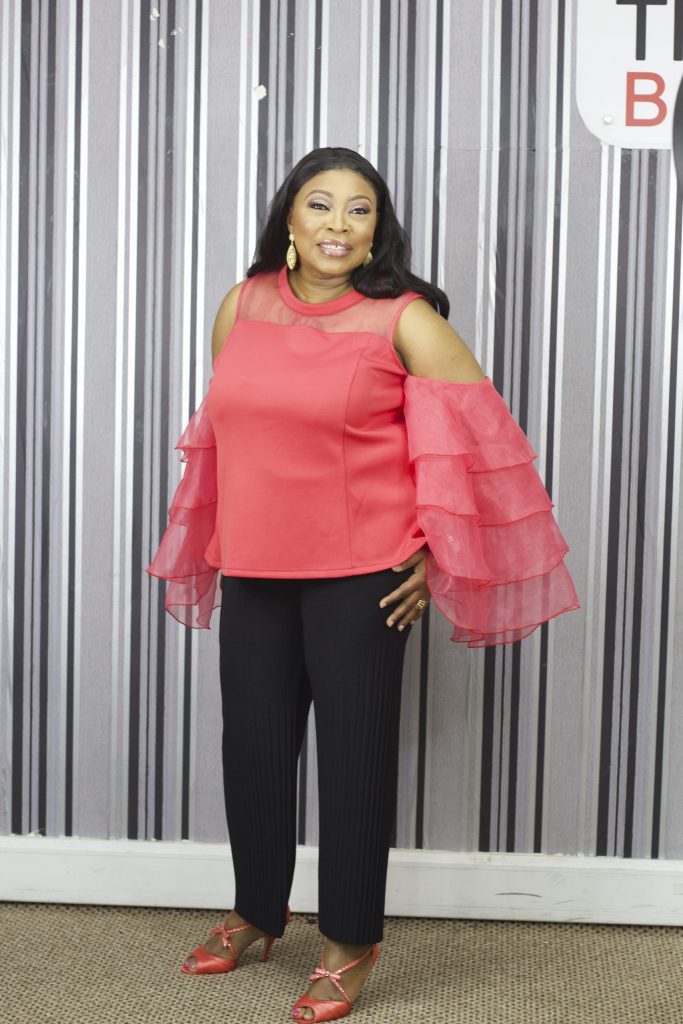 Experiencing redundancy after working as a financial accountant for over ten years, Lady Shabach was adamant to turn her struggle into strength. Taking every opportunity that came her way, she entered the world of healthcare, promising to help those with learning disabilities. Championing the cause of women, Lady Shabach founded Back on Track Woman, helping women get through their period of adversity and daring them to dream again.
'I think it's a brilliant initiative that black business owners in the UK are able to come together to inspire one another and also be equipped with new skills, knowledge and insights to navigate the world of business more so as a minority group in the UK. This will encourage more and more black people to venture into the world of business.
Although black women entrepreneurs are said to stand among the fastest-growing group of women-owned businesses, there are still challenges faced including lack of access to capital funding, lack of representation in certain businesses dominated by men, and biases due to race and gender.
In order to create equal opportunities for black business owners especially women entrepreneurs, mentorship is a very valuable resource that should be made available especially for those just starting out. For female entrepreneurs, there is a wide gap as a result of bias and lack of mentors and advisors. Access to capital and funding should also be made easily accessible to female entrepreneurs. It said that small business owners of colour are more likely to be denied credit than other small business owners.'
Shirley J Powell – Founder of Your Life in Your Hands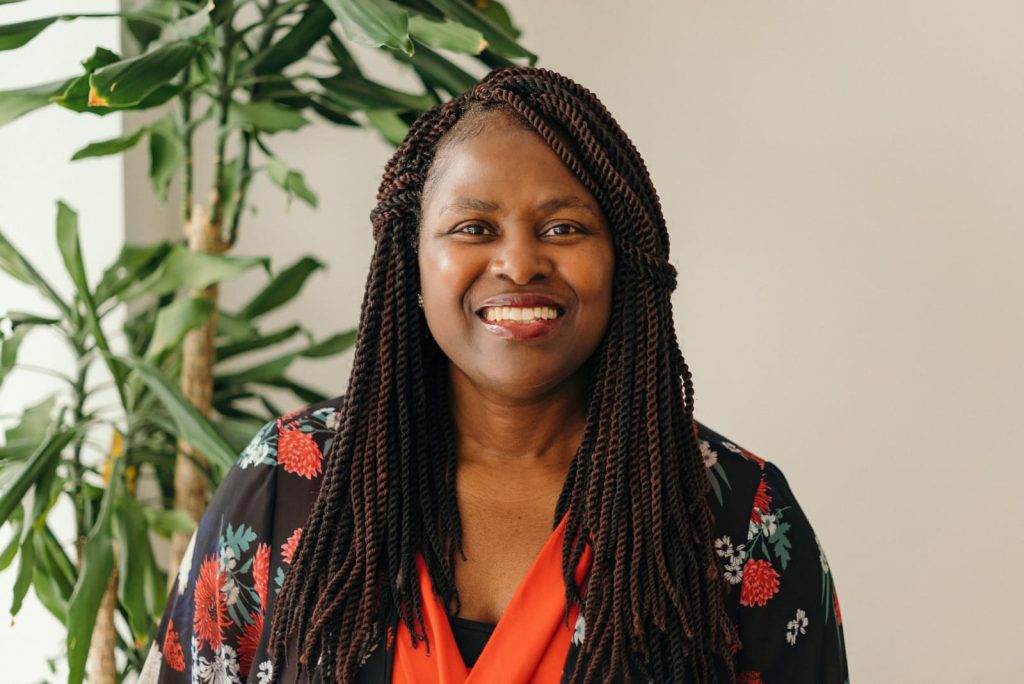 With over 30 years of clinical experience working in health care within the clinical and leadership arena working within the NHS and Independent health care sectors, Shirley J Powell dedicates her life to motivating and empowering professionals, particularly female entrepreneurs. The author, health and lifestyle coach and mentor, local pastor is recognised in her community as an experienced health practitioner and greets the community of Suffolk as a health expert on BBC radio. With her passion for health and wellbeing, Your Life in Your Hands was born.
Dr Maria-Nina Williams MBBS, MPH, MRCP UK, MBA, DTM&H, Dip SBS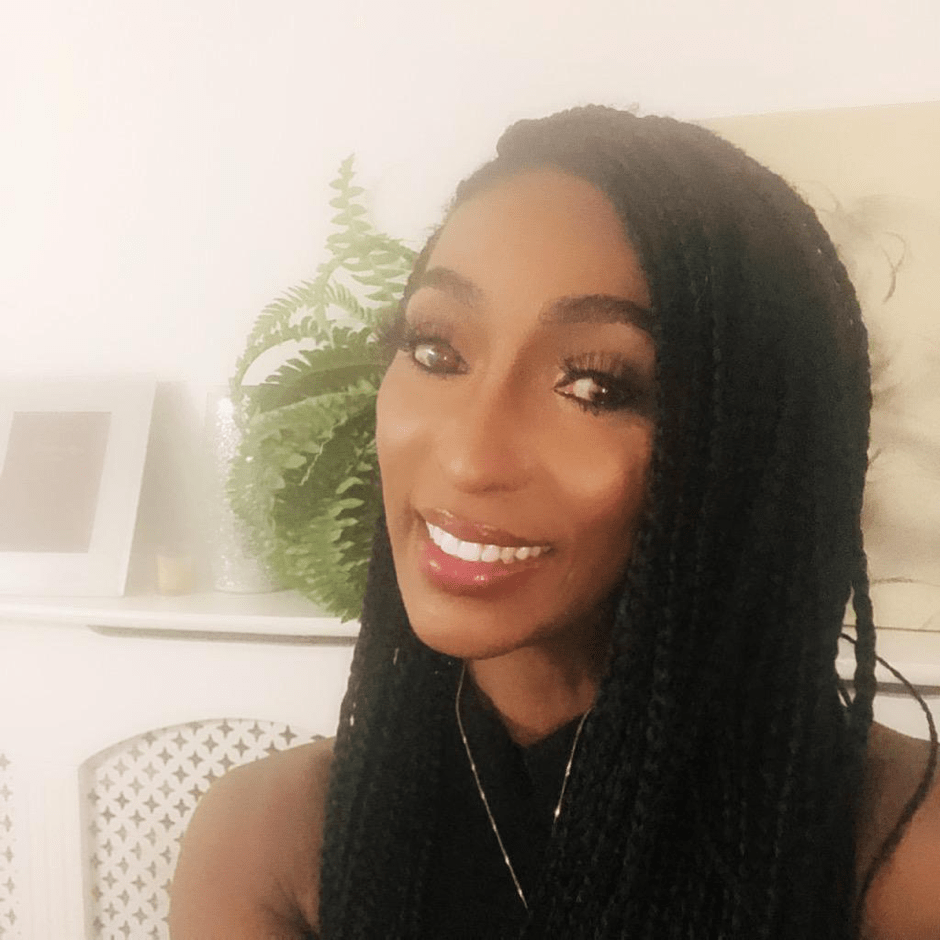 Dr Williams is a general internal physician with specialist interests in acute and aesthetic medicine, a published author, coach and women's health advocate. She is the founder of London Metropolitan Medical (Academy), co-founder of Queen Elizabeth School of Nursing and her eponymous charity, the Maria-Nina Foundation in West Africa, which caters to the health and welfare needs of impoverished communities. She has partnered with the Federal Government of Nigeria on health and poverty alleviation initiatives and with other charities on various public health initiatives in Africa. She is currently also a consultant physician in the NHS, practising in South London and is a PhD (doctoral) candidate at Lancaster University where she is studying Health Economics and Policy and conducting health policy research on issues that particularly affect black, Asian and minority ethnic doctors.
'The Black Business Week is a much needed collective intervention to the issues facing Afro-Caribbeans in the UK and the wider diaspora. For many years, black people have been confronted with, and continue to deal with particular barriers to entry into several fields of endeavour, that if removed would greatly reduce gaps in equality. Initiatives that level the playing field are more important now than ever; especially in a fast-paced world, where changes are driven by easy access to information, politics, natural and health disasters, to mention a few. Although the black population in the UK comprises only 3% of the total population, black-owned businesses generate over £10 billion and black consumers have a spending power of £300 billion, according to the Centre for Research in Ethnic Minority Entrepreneurship (CREME). This implies that most of the income of black people in the UK is spent outside the black community.
This can change. The past 2 years have seen the explosion of ideas and the birth of a new wave of entrepreneurship guaranteed to change economies. It is important to raise awareness among black people, inspire and empower them to take advantage of this era of entrepreneurship. Beyond this, however, collaborative action between black entrepreneurs, financial institutions, global corporations and policymakers is required to address and overcome systemic barriers to black business ownership.
In the face of it all, black women have demonstrated immense resilience and determination and I appreciate that Global Woman Magazine has put black female entrepreneurs in the spotlight. As a physician who has risen through the ranks, I have had to work twice as hard as male and non-black colleagues to get to where I am, but I have leveraged the challenges to build a resilient character and unwavering determination to thrive as a doctor and entrepreneur.'
In order to create equal opportunities for black business owners and entrepreneurs, the black community must be intentional with the following:
Raising awareness: It is important that there is increased awareness of the opportunities and resources that currently exist, and how black entrepreneurs can access them.
Leadership: I would like to see a wave of leadership and inspiration from black people like myself, currently in the entrepreneurial space, to empower others by giving them the necessary tools to thrive as entrepreneurs. We cannot wait for the next person; we must be the change-makers.
Collaboration: Collaboration among black entrepreneurs is pertinent to change and it must become a movement; our collective voices are more likely to bring about the changes we seek.
Mentoring and philanthropy: Support for future generations by active mentoring and philanthropy in business education will create sustainable growth of black entrepreneurship.
Education and apprenticeships: We must advocate for the right education to get to the right spaces across sectors and aim for better representation as leaders, especially in sectors that matter to policymaking and legislation.
Patronise black businesses: We should encourage black talent and businesses by proudly buying from them, wearing their brands, using black created products etc.
Building safer communities: Holistic approaches to the welfare of black communities ensures a better start in life for young black people and safer communities, where black business owners can operate their businesses free of worry.
Policy change: Most importantly, I want to see policy change across sectors: finance, health, retail etc. Policy is everything. While we can do what we can as individuals or groups, government policies are essential to entrench and protect the business rights of black people. If the conditions of one community are improved, the positive impact permeates the wider society.
Juliet Morrison – Author, Founder of New Digital Concepts and The Savvy Bosspreneur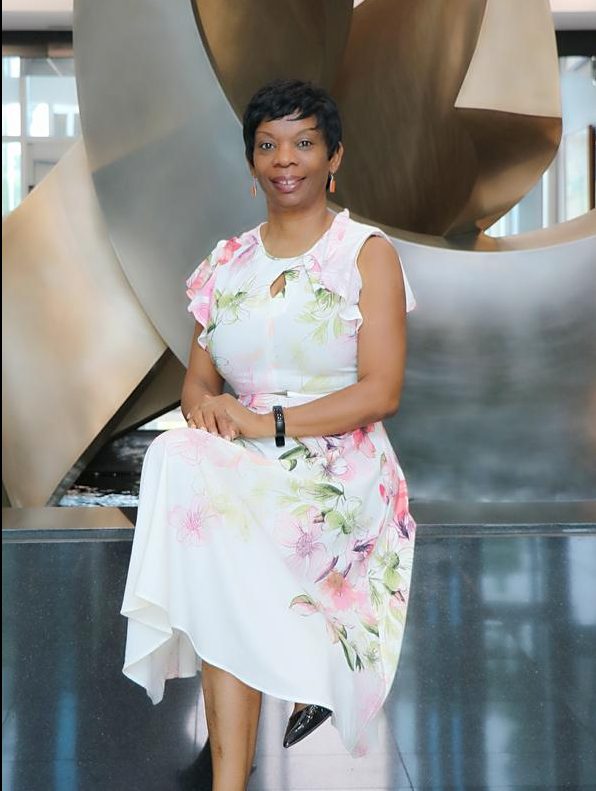 Moving to America almost two and a half decades ago, Juliet Morrison had a fire in her belly with the eagerness to start a new life and business. Back then, there were no social media, and there were far fewer resources to market and advertise a small business. But, through trial and error—and a lot of blood, sweat, and tears — Juliet Morrison became a serial bosspreneur having founded and successfully run 3 companies in the US in over 18 years of entrepreneurship, and managed $200 million dollars in assets in one of the companies which was a Real Estate Title Company. Having obtained a law degree and a masters degree in law, the author and entrepreneur is pursuing her doctoral studies in organisational development and change, working on creating a training program on Emotional Intelligence in the legal arena. The author and entrepreneur Battling the terrain of entrepreneurship, tripping and falling over dozens of obstacles along the way, the Savvy Bosspreneur's "I won't give up" attitude pulled her through the endless challenges, creating the success she is today.
'I think the initiative is a great step towards addressing some of the racial and gender gaps that have existed in the business ecosystems in the UK. I had a chance to review some of the topics that were addressed during the UK Black Business Week program held in Westminster this week. Of particular importance was the Black Women Business Talks which highlighted black women in business in the UK and black women in key stakeholder Financial Institutions in the UK. My hope is that such initiatives and programs will yield concrete solutions to some of the historical barriers that have long existed in the UK business ecosystem.
I started my entrepreneurial journey in the US. While some of the issues faced by Black Female Entrepreneurs (BFEs) in the US and the UK are similar, they vary by degree. For instance, I am the founder of 3 businesses in the US and had no trouble opening business accounts with major financial institutions in the US. It was a different story altogether in the UK. I applied to two major financial institutions here in the UK during the pandemic and believe I met the criteria set forth. However, to date, none of the applications progressed to the final stage of accounting opening. Now, how much the Pandemic had to do with it is still to be determined. However, women of colour who are also friends and colleagues have had no problems opening business accounts in the US amid the pandemic. I think I can safely surmise based on the foregoing, that more than likely, there exists barriers to financing for BFEs in the UK. Barriers to financing also exist for BFEs in the US, though to a lesser degree.'
The UK Foreign and Commonwealth & Development Office conducted a study in conjunction with the US Department of International Trade, and Palladium Impact Capital Ltd in April 2021. The study focused on barriers to capital flow for Black Female Entrepreneurs in the UK and US. Some of the recommended solutions using the systems thinking approach are as follows:
Catalytic capital at the seed stage: this would include the capital provision at the seed stage (identified as a key barrier) and/or supporting first-time fund managers that focus on BFEs and minority-led businesses
Catalytic capital at fund level: Diversity-focused investors who have knowledge evaluating BFE business models.
Accountability: hold financial institutions and their partners accountable for D&I in their lending structures.
Address investor bias by improving capacity in both investors and entrepreneurs. The improvements will focus on investor bias and address the lack of market understanding that prevent access to investment opportunities.
Technical assistance for entrepreneurs, training on pitch practice, financial planning and reporting, to name a few.
Recruitment of diverse staff by increasing black representation at decision-making levels of investors and government bodies.
Data improvement to address the shortage of data in the UK concerning capital flows to BFEs.
Global Woman takes pride in our community of diverse women, each member encouraging and empowering one another. Join our group of diverse women at our next Global Woman London Breakfasting Event
here to get your tickets today!
Friday 12th November – Click
Do you want to attend our Global Woman Summit 2022?
Each year we bring all the members of Global Woman Club from all over the world to the biggest event of the year, the Global Woman Summit. This year, we are organising a big Virtual Summit, expecting 10.000 global women from all walks of life to be part of our virtual movement. We can now serve women wherever they are – learn, grow, connect and let's do business from the comfort of your homes.
Did you enjoy this article and find it helpful? Why not share it with your social media network below?