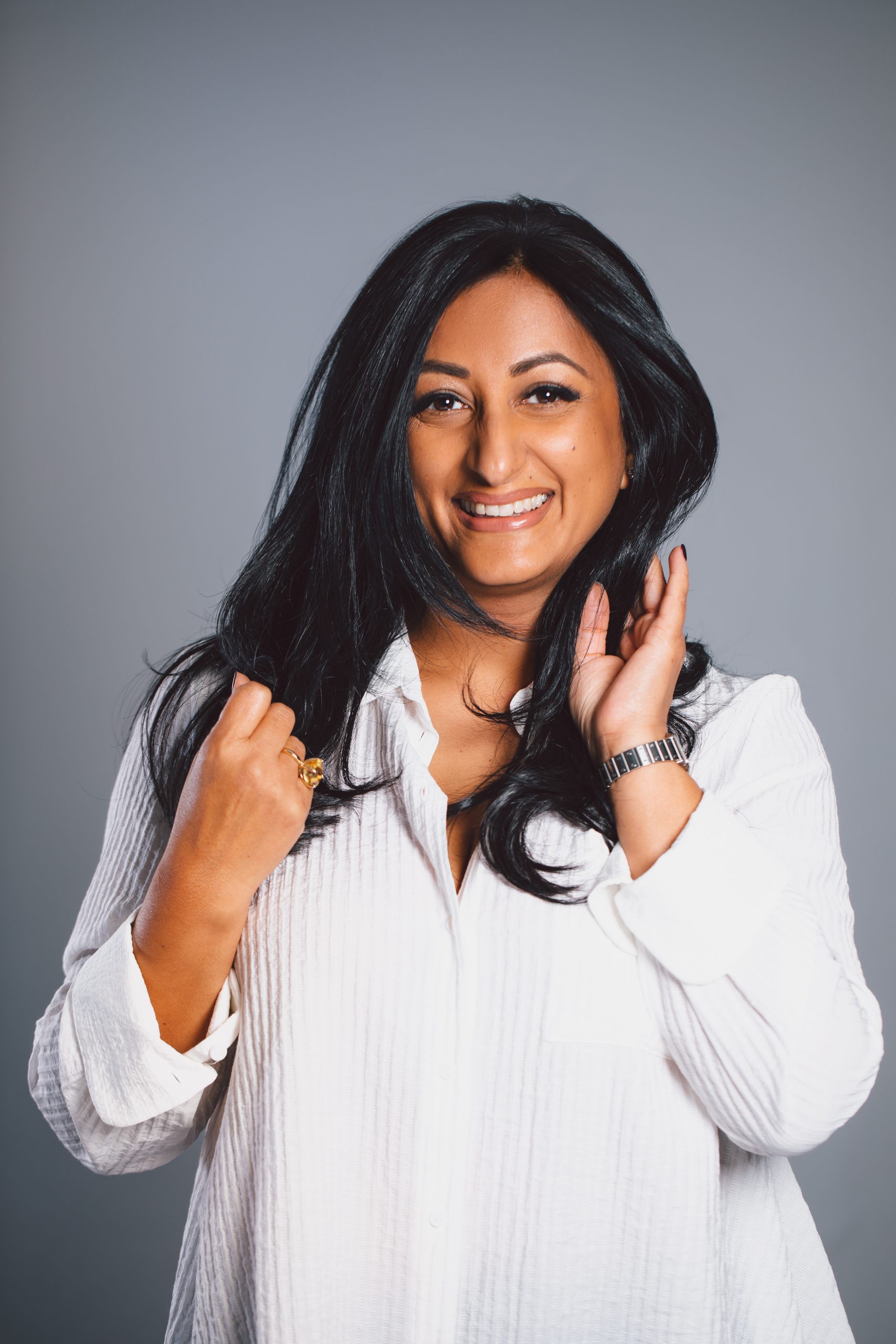 Mudrika de Maria: Creating Inner Success and Balancing My Feminine Energy
By Sujany Baleswaran
From a career that screams what our society calls 'feminine', Mudrika de Maria juggled her life from a make-up artist at Christian Dior, owner of multiple salons, to managing director at Investment Mastery. With over 25 years of experience, the makeup artist turned businesswoman has struggled to balance her masculine and feminine energy, as she delves into this concept with her new company, Unleash Your S.E.X.Y. Encouraged to become a stay at home wife, not a businesswoman, the mother of two proved society wrong, inspiring women to follow their passion whilst putting self-care at the top of their priority list.
You started your career as a London makeup artist for Christian Dior, owned multiple salons and spas, co-founded Investment mastery and own a successful property profile. How did your career in beauty begin, and how has it shaped who you are today?
I have always been a creative and driven individual, and I loved the glamourous look. I used to dress up as an air hostess as a kid because back in the 70s, it was a very glamorous job. Whilst I was working at a bank, I started attending beauty courses in the evening and saw an advert to work for Christian Dior. I applied for the position, but the area manager left and I didn't hear anything back, so I called the head office every day, and on the 31st day, they called me in for a 2nd interview, and I got the job. They said, for the persistence alone, I deserved the job. Within 5 years, I was promoted at least 6 times and started working as a colour stylist in London, where I worked with a national make-up artist who became my Mentor – he helped me get out of my shell and build my self-confidence. After going to my first personal development seminar in 2001, I realised my dream was to open a salon. I took massive action and opened 3 salons in 6 months.
I made many mistakes, lost loads of money, worked 16-hour days. The salons did alright, but I would have needed at least 10 for the amount of financial freedom I wanted in life. That's when I knew I needed to build multiple streams of income. Marcus (my business partner and husband, at the time) started teaching people to trade 1-1, this just grew, and Investment Mastery was born. The company was doing so well that I decided to give up the salons to build a financial future for our family. 15 years later, and I am back on track with my passion to inspire and empower people to become the best versions of themselves. After several attempts to delegate the running of the business, I finally succeeded 3 years ago, which has allowed me to launch Unleash Your S.E.X.Y. – a mission to empower women through self-love and self-care. You never really lose your purpose; you just take a few detours, but if you listen to your heart and soul, it will always re-guide you. The journey to creating wealth and the life I desired, was a challenging one with a lot of mistakes and lessons learnt, hours of work, losing myself in the process, personal development with mentors and coaches, but most of all my mindset and belief in myself. There is always a silver lining in everything bad that happens – that has shaped who I am today.
Have you always wanted to enter the business world, or was it something that just happened on your career journey?
My dad came to the UK in the 60s – he came from India with just £5 in his pocket and started a whole new life in the UK. He and his brothers worked as carpenters and eventually started a construction company. My brother was also very entrepreneurial, starting work at the age of 10 doing milk rounds. I learnt the importance of a strong work ethic from both of them. They worked so hard and were admired and hated at the same time by others. Women in our culture did not have great successful careers, and I don't recall any woman having a business or the aspiration to have one.
Growing up, watching my dad and brother excel made me passionate about business. I always wanted to achieve more, live life to the fullest and be the best version of me. I was driven and loved taking action and making things happen, just simply giving it a go, but I didn't get good grades at school – I found academic work really hard, I was a through and through creative. This was frowned upon and sadly led me to think I was not good enough.
It was whilst I was working with my mentor at Dior that I really started believing in myself. I started a little part-time side business at the age of 23, doing beauty and bridal hair & makeup. The real magic happened after attending the first personal development seminar – it made me believe that I was good enough to have my own business and live my dreams.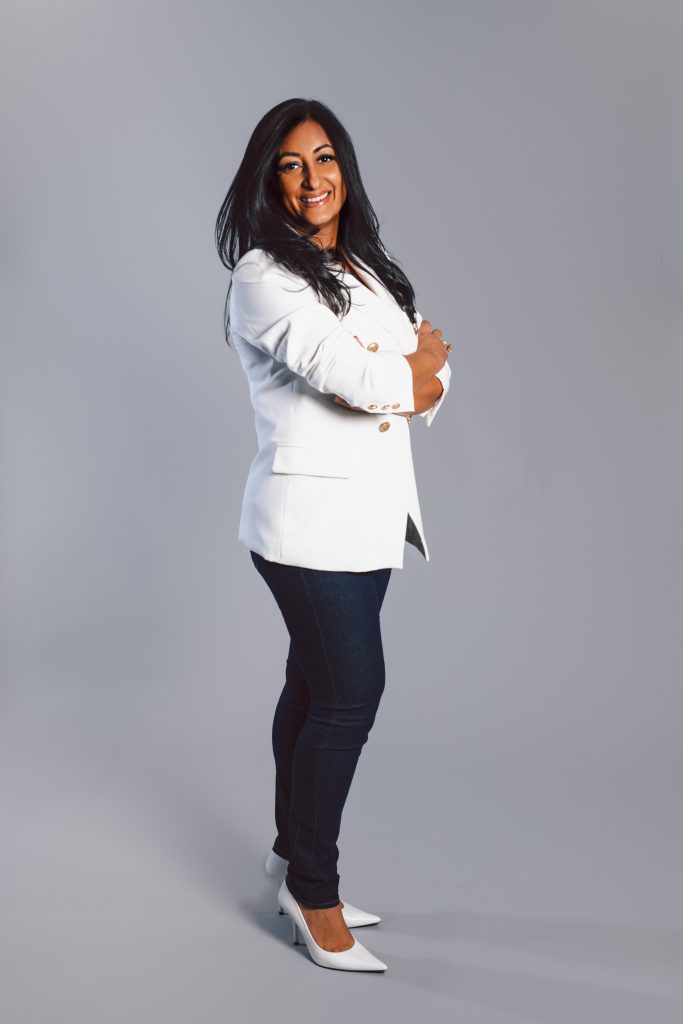 Investment Mastery is a multi-million turnover business. Can you tell us more about your mission with this business?
Investment Mastery was started by Marcus and I. Our mission is to help our clients create financial independence for themselves and their families through first-class education. Wealth mindset and psychology are the foundations of wealth creation, and we educate our clients on how to trade and invest safely for themselves, empowering them in one of the 5 pillars of wealth. We believe it is important that everyone is responsible for their wealth, and they take their wealth creation into their own hands. Marcus is the Trainer/Speaker and face of the company, and I run the business as the Managing Director. We had to adapt during the pandemic, as we could no longer hold our face-to-face events for clients, so instead, we went virtual, building a media room and now we are more successful than ever.
As well as a successful businesswoman, you are also a mother of two. How do you balance your business life and your life at home? Did your business life change when you became a mother?
When I had my children, I lost my sense of self in motherhood, I had always wanted to be a mother, but it's so hard to create that balance. Whilst juggling the businesses, being a mum and a wife, I just went into overwhelm, even with the abundance of personal development training and the resources I had around me. No one teaches you how to deal with the transition to motherhood, let alone to be a mother AND run a business at the same time. It's not spoken about as much as it should be – the transitional period, the challenges to balance everything, and the world's perception that we need to be and feel like superwoman.
As the girls grew older, I started feeling more independent again. I was able to hire help along the way as I was earning more via the business. So I had nannies, au pairs and a PA – which was difficult mentally because my upbringing and society told me I should be a stay at home mum, and I often felt a sense of guilt. I have worked hard to be able to have the resources I need – I still have a PA, and I have help with the school runs. When I had my children, my working life changed dramatically, I went from 14–16-hour days to working only 4-5 hours. I had to learn to be a master delegator and invest money in help so that I could do it all. I had to change the way I worked and become more disciplined to get things done, be organised and efficient. I built systems, processes and treated my home life also as a business. My home help all had training, process and procedures. The key challenge was losing myself and putting myself last on the list! Things are very different now, and that's why Unleash Your S.E.X.Y. was born. I don't want women to go through what I did.
What are some of the challenges you have faced in your journey to success?
As I mentioned before, I wasn't very good at school, I didn't get the grades, and I didn't excel like others, so I spent a lot of my life thinking I wasn't good enough. I was often intimidated by educated people when doing business with them or at networking events. I felt like I couldn't be successful because I didn't have the grades. Coming from a strict Hindu upbringing, I was against the cultural flow of society – I was encouraged to be a stay at home wife, not a businesswoman. I was constantly putting myself last on the list, leaving me depleted, resentful and overwhelmed.
Being married to my business partner from Investment Mastery was an extremely challenging time for me. It was difficult to leave work at the office, and there was no boundary between life at home and life at work. The confusion with our work and life relationship was very challenging and resulted in us drifting apart and separating. We are still great friends and run our businesses together, but this lack of work-life balance definitely affected our marriage.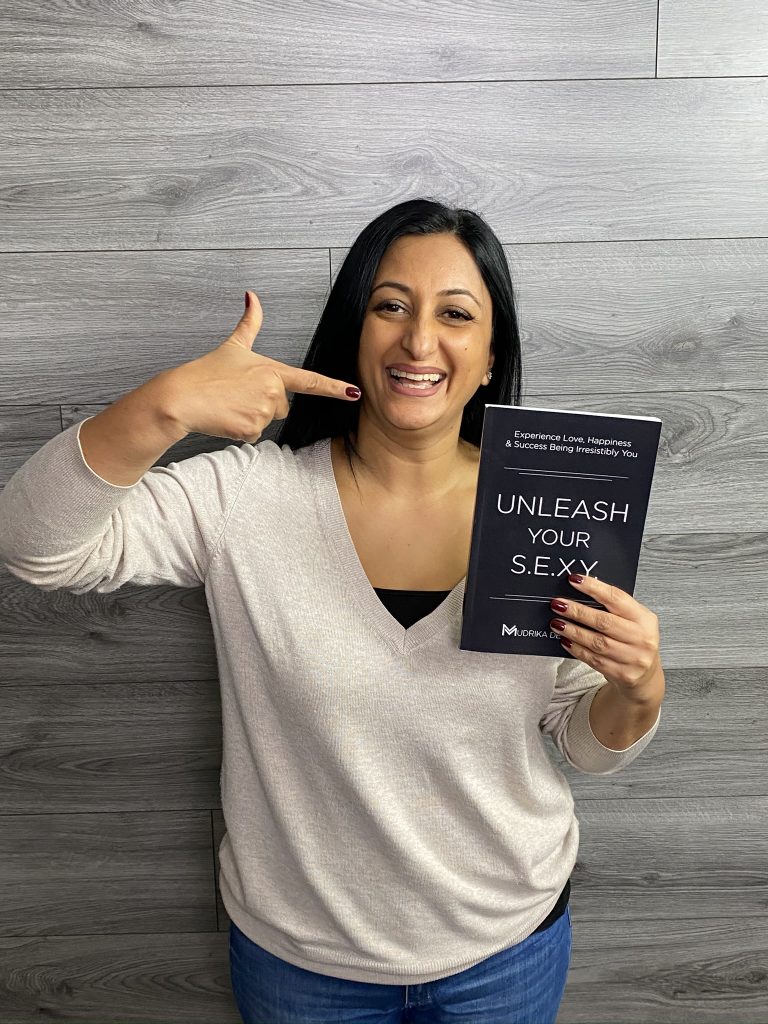 What advice would you give to your younger self?
Do what you are passionate about because your soul will always bring you back to it.
Make yourself a priority – practice self-care to lead to self-love.
Believe in yourself and listen to your heart and soul.
Do it your way.
Do it the feminine way – use your intuition to guide you through your business.
All of the above and more is my philosophy Unleash Your S.E.X.Y – Self-confident, Empowered, Xtremely You.
What do you think is the biggest obstacle standing in the way of women and business success?
Women think they have to do everything in a masculine way to be successful. We often learn business and personal development from men – we are taught everything from a masculine perspective. We all need masculine and feminine energy. Masculine energy is a driven and focused energy – it is a go go energy. We need this to help us get things done. Feminine energy is more calm, magnetic and intuitive – it is a more flow flow energy. A woman in business tends to sit more with masculine energy. The key is to find the balance that works for you. I call this the Fem Essence™ – this is your personal balance of the 2 energies and is unique to you. For example, mine is 70% feminine and 30% masculine. When I was working at Investment Mastery, I was easily 80 – 90% in my masculine energy, hence me feeling overwhelmed, unhappy, and unfulfilled. FeM Essence™ is different for everyone, it's about finding your balance and knowing when you are out of balance. For instance, if I feel really out of balance and leaning towards my masculine energy, I will do some self-care, light a candle or have a relaxing bath to reconnect with myself. That is why Unleash Your S.E.X.Y. has our very own spa ranges, candles, and other tools to give yourself self-care and bring you back to your centre. We also have some candles and diffusers which have an uplifting masculine fragrance that will boost your energy and help you focus on your goals when needed.
I started my wealth journey in my feminine energy as I was working in fashion and beauty. But when I started my current businesses, my property portfolio, and Investment Mastery, what I slowly started doing, without realising, was losing my feminine essence and energy. I looked very feminine on the outside, but inside, I was totally in a masculine headspace. I was being incredibly organised and efficient, and I was absolutely in what I call the "go, go, go" mode.
What are three traits that you think are essential for women in business?
Be unapologetically you – the rest will need to fit in, and you will find the correct people for that
Put self-care on the top of your priority list – it is not selfish it is VITAL
Keep your FeM Essence™ in check
Do even one of the above and see the magic happen – dare to be S.E.X.Y. you are totally worthy.
Did you enjoy this article and find it helpful? Why not share it with your social media network below?