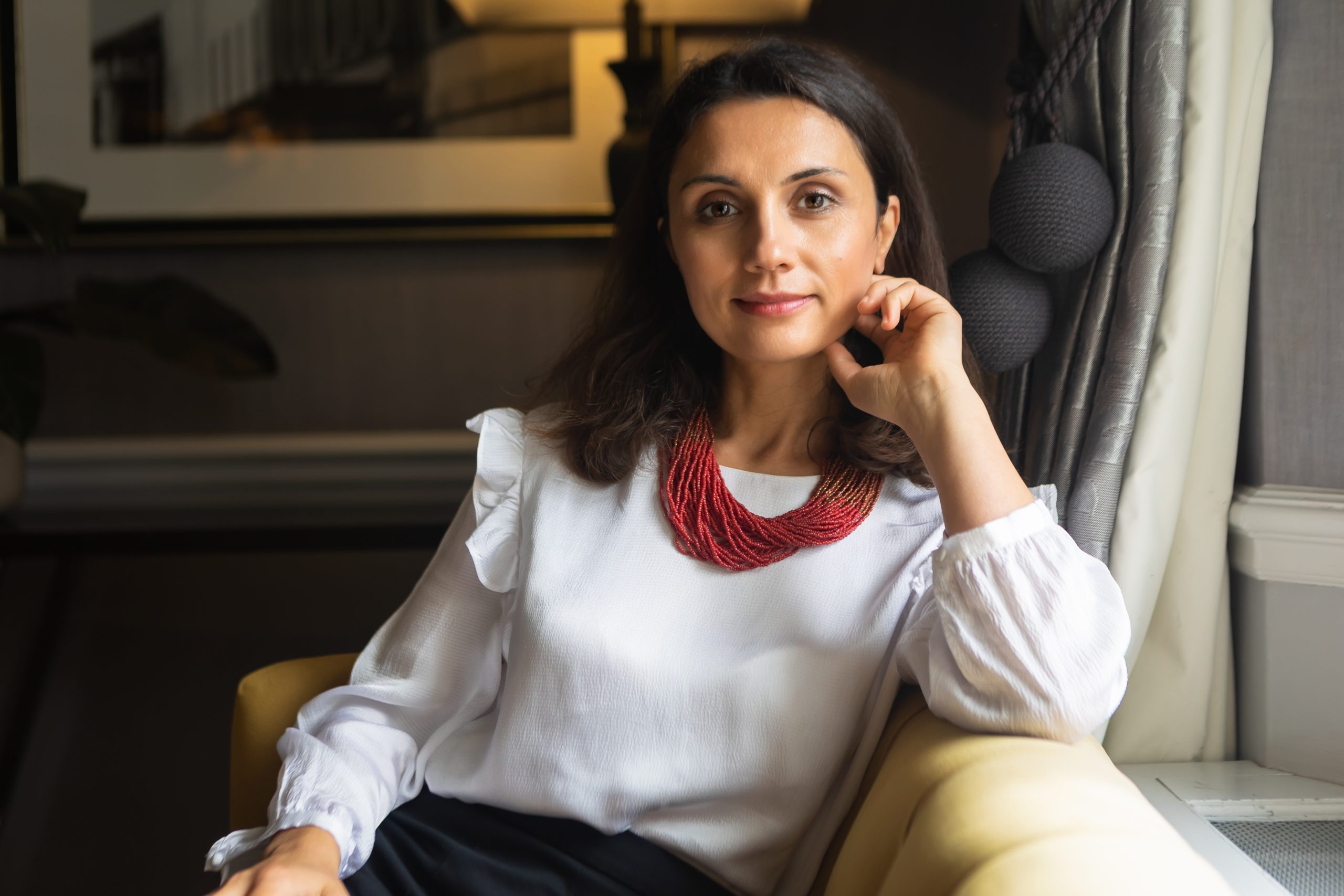 Elma Reka: Reclaiming Your Energy, Body and Mind Clarity
By Sujany Baleswaran
After giving birth to her first child, with the promise of returning to better health post-birth, Elma Reka was left feeling lost and helpless when her body did not bounce back as anticipated. With deteriorating energy and feeling physically and emotionally drained, the mother of two decided to take matters into her hands with the help of her nutritional background. Doing what she does best, Elma researched, studied and connected with the right people to discover her health problems, finding solutions not only for her but for all mothers struggling post-birth. Her determination to return to her physical, mental and emotional capabilities pre-birth, led her down a path of helping health-conscious busy women to reclaim their optimal energy, body and mind clarity.
Before you entered the entrepreneurial world, you worked in the corporate world for nearly a decade. How was this experience for you?
I started my career in Corporate America at the headquarters of MasterCard and was exposed to the fast-paced, high energy atmosphere, surrounded by people hungry to climb the corporate ladder. Landing a career like this straight out of university was an unmissable opportunity. I thoroughly thrived in this environment, not only because of the endless opportunities, but I was also working with an international community. I've spent the past 24 years on three different continents, pursuing my studies first and then my work, so being surrounded by a global community has always been a part of my life. My corporate career led me to the USA, Singapore and finally led me to relocate to London. The corporate world has been a fulfilling experience and has given me great exposure professionally and culturally.
What sparked your decision to change careers and enter the nutrition industry?
After having my first daughter, my health did not simply bounce back like any mother would expect. My energy levels were extremely low, and I realised that my body could not support me anymore in the fast-paced corporate environment. Consequently, I decided to leave the corporate world and change jobs after my maternity leave. I joined the top leading MBA business school, INSEAD, to manage the career services there. It was a welcome change. I was happy to work with bright staff, programme directors, and brilliant students who contributed to the career services that we offered.
We were frequently joined by world-renowned motivational speakers who would share their experiences with these bright young professionals, encouraging them to follow their dreams and do what they truly want to do while creating a positive impact on society. But what stuck with me was the saying, "If you do what you like, you don't have to work one day in your life". I did not give it much thought at the time – I loved what I was doing. However, that thought floated in my mind when I moved to London. I turned down a great job offer because my daughters were only 1.5 and 4 years old and with no family around, brand new in town, I did not want to miss their childhood and remember their early years only with updates from the nanny. It was a difficult decision to make, but that light bulb moment made my decision easier.
In the last 3 years before moving to London, I was heavily involved with nutrition and functional medicine due to my own health challenges post-birth. I decided to delve deeper into this field, taking the time to study nutrition when I wasn't tied down with work. I was able to follow my passion for nutrition whilst still enjoying time with my daughters and watching them grow up. And the rest is history – the saying, "If you do what you like, you don't have to work one day in your life" has become my life.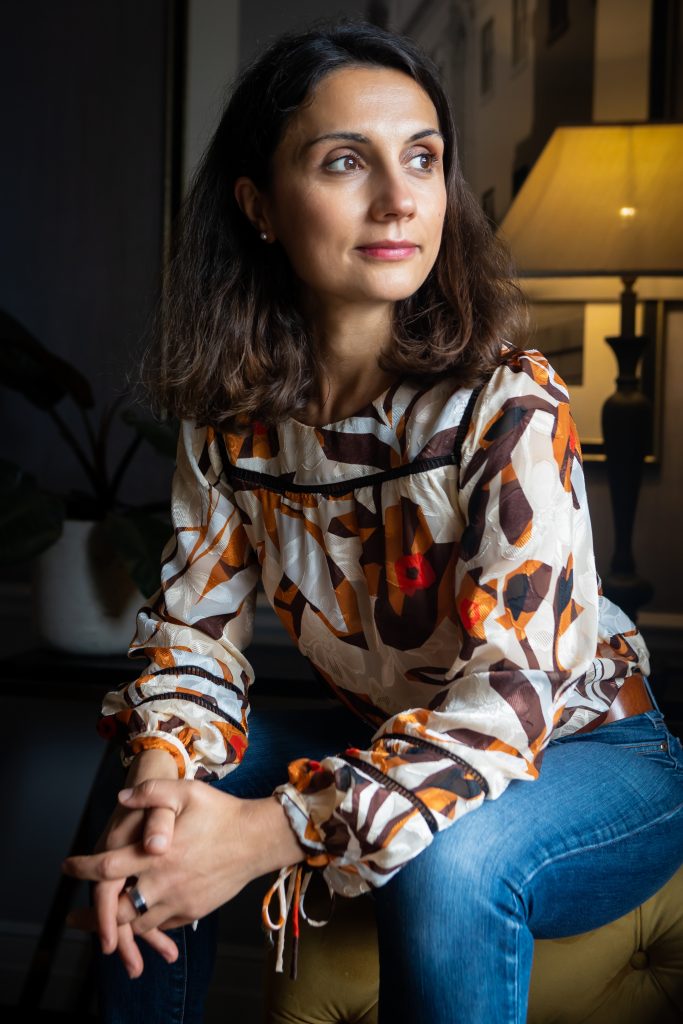 You have an educational background in business and nutrition, and you have combined those two skills and have created Start in the Gut. What inspired you to create Start in the Gut?
It is a lot of fun to start studying and researching something out of pure pleasure and curiosity. You immerse yourself into it, and I can confidently say I was a lot more productive and involved with my Nutritional Therapy degree than I ever was with my first BA(Hons) or even my MBA. It is so fascinating and gives you so much hope and evidence about what one can do with one's health if they start paying attention and addressing it in the right way. I knew I wanted to run a clinic when I graduated. I wanted to reach as many people as possible and spread my message across all the continents because I knew then, and I know even better now, that my services are definitely needed, so I set up Start in the Gut.
The business background was not an intentional decision – it was just a second nature guiding me into making the right decision for the setup, identifying what is needed to run the clinic as a business. I count myself lucky to have that background knowledge because, unfortunately, almost 70 % of integrative and holistic services providing start-ups end up shutting down within their first 3 years of life. This is a pity because these services are very much needed for our society to support physical, emotional and mental health.
No challenge ever seemed too big and somehow, I knew there was a solution, and things always worked out for the best. I enjoyed and cherished all that life threw at me. Except for one part of my life, when I became a mother, and my health deteriorated. I simply did not have the energy, physical and emotional capability to be the mother, partner and person I desired to be – I felt hopeless and helpless. All my lab tests were coming back normal, and I did not know who else to turn to. It took me three years to realise that only I can help myself. I turned to myself and spent a lot of time researching, studying and connecting with the right people, trying various health modalities until I succeeded in not only getting back to my previous health levels but beyond! Regaining my health and my life has given me so much joy that I have made it my mission to help and teach all the mothers struggling with their health, how to get it back and live life to its fullest.


Your area of expertise is supporting women with unresolved postpartum symptoms, and this stems from your own battles with postpartum symptoms. Can you tell us more about this period of your life? How did you overcome this challenging time?
I have always had a lot of energy; waking up before 6 am to work out before heading into the office was never a problem. But after having my first daughter, I was surprised how all this changed despite having had excellent postpartum care, more than what a new mother would get in Europe – I lived in Singapore, and there, postpartum care is very important, it involves a lot of health-boosting natural rituals, massages and traditions.
At first, I, like many new mothers, thought "I must just give it time – it will come", however, even twelve months post-birth, I felt like I never left postpartum. I was immensely tired, had terrible brain fog, and constantly changing moods. I was doing well at work because that was where I gave all my energy – makeup, hair and dressing up can hide any sign of fatigue. But, by the end of the day, I had no energy to play with my daughter, enjoy the family life or socialise. All I was thinking of and wanted to do is to go to bed and get some energy for my next day at work. This vicious cycle went on for almost three years, and during that time, I had my second daughter. My doctor assured me that all my lab tests were normal, so I did not know where to turn – I felt lost and helpless. So, I started digging; I read to immense amounts and tried various health modalities until I came across Nutrition and Functional Medicine. This was life-changing because through cutting edge laboratory testing we were able to identify the root cause of my health issues and address them at a very individualised level, tailoring the nutrition, the lifestyle and other natural remedies. Surprising for me then, but a fact now after years of study and practice, my health issues stemmed from my poor Gut Health.
It was this immediate transformation in my health after working with a nutrition and functional medicine practitioner, that led me down this new path to educate myself, so I can help other women and mothers battle this overwhelming stage. I see it as my duty and service to guide them back to good health with educated, well-researched recommendations and interventions as well as simplifying health so they can easily take care of themselves and their children, and create a happy, family life.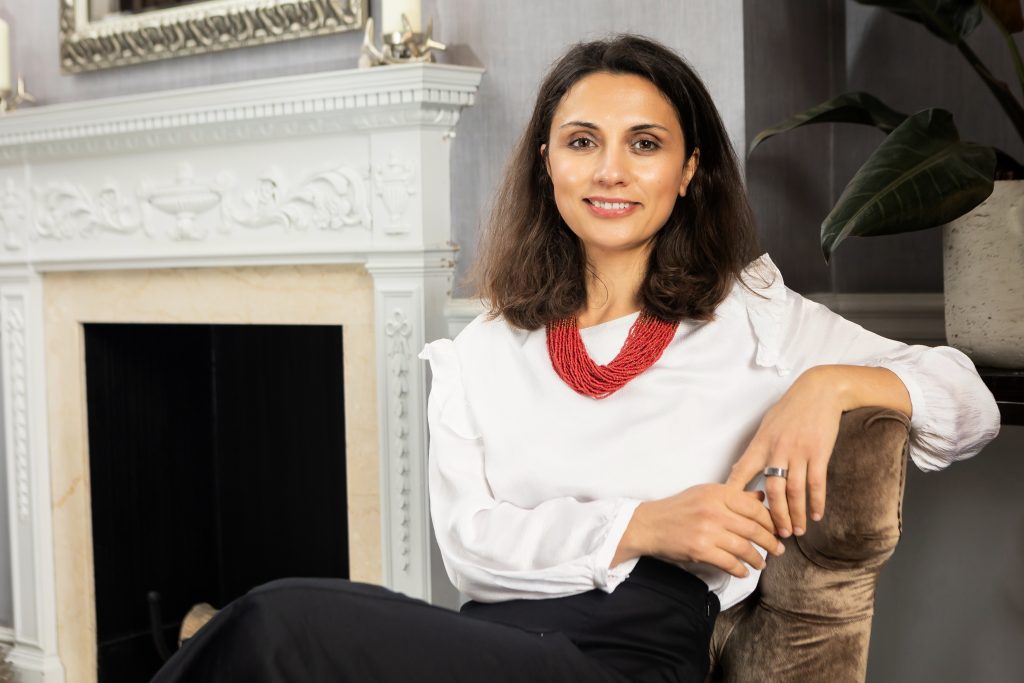 What does your work with women involve and how do you help them on their own nutritional journey?
I, myself and through my company, Start in the Gut, strive to provide quality health and nutrition information. We believe that nothing can fix your body better than it can fix itself when provided with what it needs, and we offer a variety of practical and affordable programmes that bring your health back into your own hands.
My clients work with me on an individual basis or in group settings via online health programmes.
My client's most preferred programme is my 10-week signature Metabolic and Gut Health Reset programme that has proven to help you lose weight, improve your energy, your digestion, your sugar and hormonal imbalances, – and ultimately you feel even happier overall!
What are three key lessons you learnt in the corporate world that has helped you launch Start in the Gut?
The corporate world has been very valuable in the business aspect of launching and running Start in the Gut. I learned to listen to things that are said less but carry more importance once understood.
Lesson one: Identify and own the "How can you do it better or bring something new to the industry?" You need to set yourself apart so that you can build the community that needs you and your services.
Lesson two: Truly understanding that it's not about what you have to offer your customers, it's about what you are helping your customers achieve.
Lesson three: Create a system that is run by people who are 10x better than you while you have an overview of it all. In my case, I work with mothers and bring the best and most effective health solutions, so they reach their absolute ultimate health.
What advice would you give to women struggling with their nutritional health?
We live in a world where there's an overload of information, especially in regards to nutrition. The downside of overload is that you become like a bee, trying everything that shows up on the screen or on Dr Google. Our bodies are fantastic at protecting us from numerous things, but trying everything, especially when they are not the right things for your body type, can take a big toll on us physically and mentally.
My advice to any woman would be to not ignore any symptoms if they do not feel right and interfere with your everyday life. You do not need to get a diagnosis to start taking care of yourself.
Having proper and educated nutritional advice can take you a long way, from healthy weight loss, having constant energy throughout the day without the afternoon slump, waking up energised in the morning without needing an alarm clock, and reversing many lifestyles chronic diseases, or even preventing the disease from occurring at all.
I am a true believer in personalised nutrition – "one size fits all" does not work. Yes, eat a well-balanced plate with protein, healthy fats, vegetables, fruits, fibre is all good advice. But personalising this balanced plate to serve your body so it functions optimally is key. Listen to your body and incorporate educated nutritional advice into your life. Nothing is more worthy than your health.


What does the future hold for you and your business? Where do you see yourself in 5 years?
I like to dream big, but when you absolutely love what you do the dreams become even bigger. In 5 years, I wish to have reached 1 million mothers and women all over the globe, directly or indirectly. I want to be the biggest advocate for mothers' health, to not only demystify the belief that health deteriorates after having children but prove it with all the results that mothers working with me will achieve. I also love nutritional genomics, the science that studies the relationship between genetics, nutrition and health. In the next few years, I would like to be the leader in offering truly personalised programmes based on genetic and microbiome makeup, to create a better life for mothers and their children at epigenetic levels. 
About Elma Reka:
Elma Reka is the founder of Start in the Gut, and highly successful practitioner of Nutritional Therapy based in London. She is a passionate advocate of women's physical, emotional and mental health and a sought-after public speaker in these subjects and a published co-author of the book Tap into your Power. Elma is a registered practitioner holding double Nutrition Certification, a level 6 Diploma in Nutrition and Health and a BSc in Nutritional Therapy with Clinical Practice. She is trained in Functional Medicine model and holds additional qualifications in Nutrigenomics – the science of the relationship between genetics, nutrition and health.
Did you enjoy this article and find it helpful? Why not share it with your social media network below?