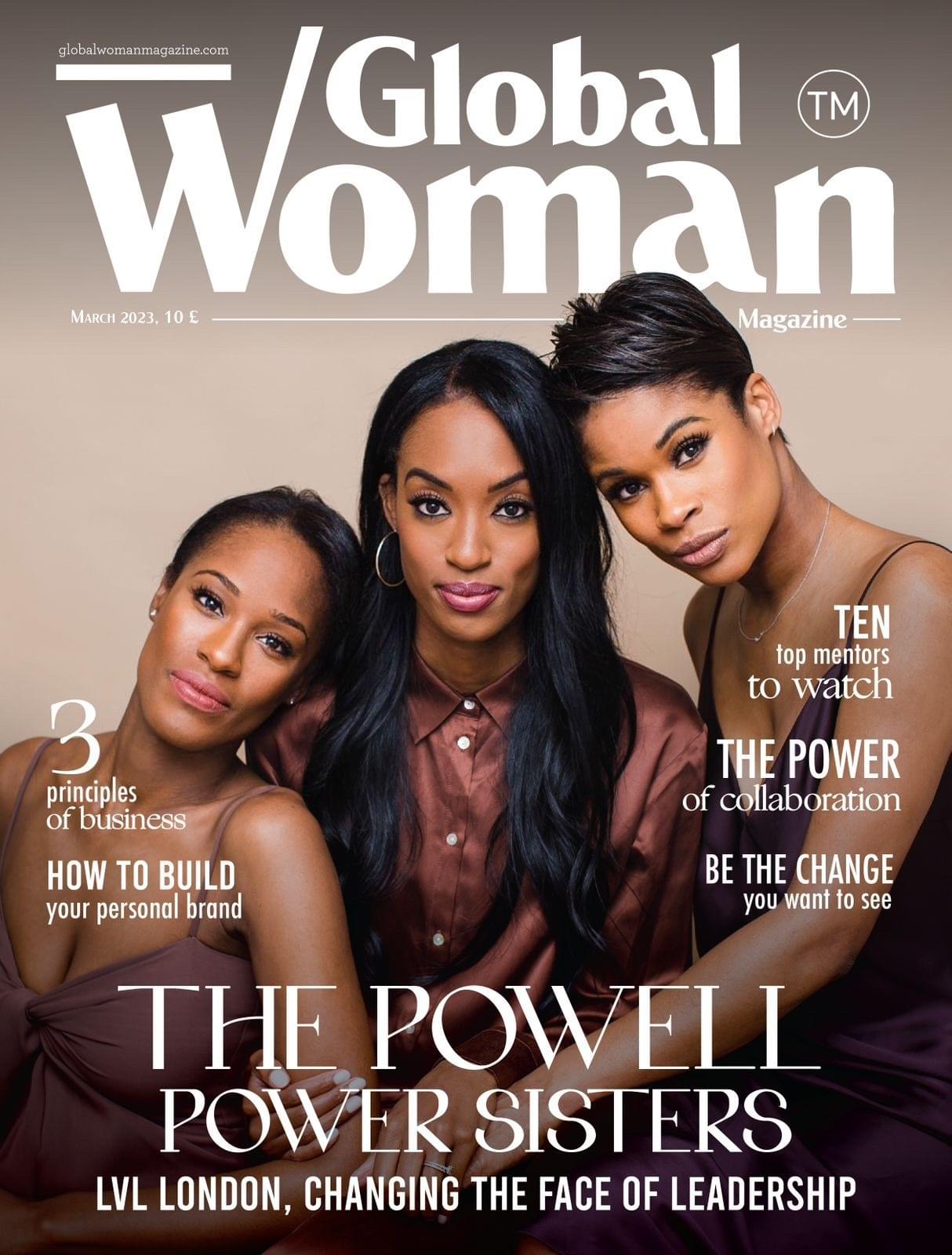 The Powell Power Sisters—LVL London, Changing the Face of Leadership
---
Meet The Powell Power Sisters — three sisters that strive on a mission to transform the face of leadership in the retail industry. They gained their experience in diverse roles that ranged from entry-level sales positions to senior management roles. They soon discovered their shared passion for engendering a positive business-minded impact.
Through their journey, beginning with a shared vision, they brought their unique points of view to the table along with their experiences. They created an unprecedented business plan that not only succeeded but also changed the world for the better.
Collaborating together came with a profound depth of trust, strong communicative skills put to use, and common vision that allowed for decision-making and conflict resolution in an efficient and focused manner.
Lori, Victoria, and Louise all lead in their own right, with a unique style and set of strengths. Believing in leading from the back and empowering those around them, they foster a collaborative and people driven focus on diversity, inclusion, transparency, accountability, and a high regard for ethics.
Lori takes off from a varied and balanced platform of growth that was founded out of the ability to tackle new challenges. She constantly strives to create a positive impact and leaves a lasting impression. As a collaborative leader who loves working on different project across a variety of brands, her open-minded intelligence offers unique and powerful insights that you will rarely find.
Victoria, a natural communicator, developed her talent for connecting people and building strong relationships in business with customers, colleagues, and partners. She found her passion in promoting the breadth of inclusivity within networks and teams. Her goal? To create a transparent culture that lives up to its principles through consistent behaviour.
Louise shows her dexterous leadership when it comes to leading people. She has a strong history of developing leaders in her sphere of influence and believes strongly that we ought to use emotional intelligence to stretch and challenge ourselves. Over the years she has learnt various life lessons that have shaped her leadership style, one of these lessons taught her to encourage potential leaders to seek feedback without fearing for the mistakes they made.
The shared and collective passion here speaks out for the development of better business leaders who inspire, empower, and birth the next generation of change-makers. Read about Louise, Lori and Victoria's commitment to create a culture that will grow through its determination to leave a positive and lasting impact on the retail industry and join them on their exciting journey towards a truly special destination. 
---
What is it like to be a co-Founder with two sisters and how did this journey start?
Lori:
Throughout our careers, we've gained experience in a variety of roles ranging from entry-level sales positions to senior management positions. We definitely didn't anticipate developing our personal brands in the retail industry, but as we have developed, we have discovered a shared passion for it.
We have always focused our individual interests in business development, coaching, mentoring, training, and supporting colleagues in our corporate environments.
During a trip to Rome, whilst enjoying a delicious pizza in a charming restaurant, we decided to create a business plan. We then sketched a logo on a paper placemat and began to embark on this exciting new venture.
Our goal is to share our talents and abilities with individuals and organisations alike. Collaborating with my siblings has certainly facilitated our decision to embark on this new chapter.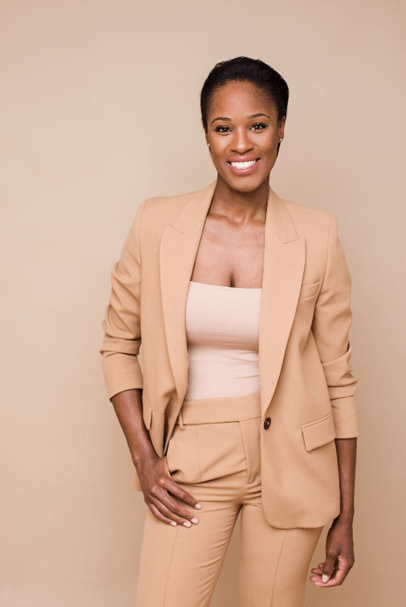 Victoria:
Being a co-founder with my sisters comes with a shared vision, deep trust, and strong communication skills that makes decision-making and conflict resolution more efficient.
However, working with family can also come with challenges, such as navigating personal dynamics and maintaining clear boundaries between work and personal relationships. Overall, it is super rewarding to witness the realisation of an idea now turned into a reality.
You have a combined experience of 40 years. What have those decades taught you?
Louise:
The years have taught me a lot of invaluable lessons. Very early on I learnt the power of authenticity, having a clear vision around my 'personal branding' and understanding what I wanted to be known for.
I would encourage anyone on a leadership path to seek feedback as often as possible. Humble yourself, don't be afraid to make mistakes, but when you do, do not shy away from them. Vocalise where you went wrong and share what you experienced and what you would do differently.
This attitude, tied in with staying true to myself, taught me how to succeed in my career.
Victoria:
Years of experience have taught me inestimable lessons, including the significance of adaptability, learning from failures, and being resilient. Above all, despite having considerable experience, there is always room for further learning and growth.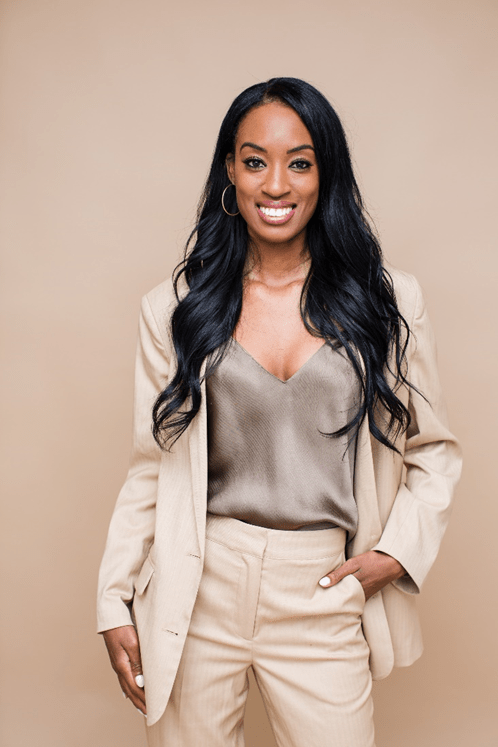 What is your why — if you had to describe it in one paragraph?
Victoria:
My 'why' is to inspire and empower individuals from all diverse backgrounds, assuring them they can accomplish anything they set their minds to. Additionally, my husband and family's support during tough times drives me to succeed and make them proud.
Lori:
When it comes to the world of luxury fashion retail, I'm all about bringing something unique to the table through people. I thrive on variety and balance, and I absolutely love the growth that comes from tackling new challenges!
For me, it's all about pushing the boundaries and discovering fresh ways to make a mark in this exciting industry. Whether I'm working with colleagues or collaborating with clients, I always strive to make a positive impact and leave a lasting impression.
Sometimes we can overcome the biggest of challenges in the simplest of ways.
What type of leader are you, and what do you think it takes to change the face of leadership?
Lori:
As a collaborative leader, I believe in leading from the back and empowering those around me. I'm all about encouraging my team members to step up and take ownership of their work while providing support and guidance along the way.
And when it comes to mental stimulation, there's nothing I love more than working on different projects across a variety of brands! Whether it's brainstorming with colleagues or working closely with clients, I thrive on the excitement and energy of collaboration.
Victoria:
As a transformational leader, I try to actively listen to my team and effectively communicate the organisation's wider mission, goals, and objectives to inspire and motivate everyone to work collaboratively towards a shared vision.
To change the face of leadership, it is crucial to promote diversity and inclusivity within all teams. This means recognising and valuing the contributions of individuals from all backgrounds and ensuring that everyone has equal opportunities to progress and lead.
Also, promoting transparency, accountability, and ethical behaviour can help build trust with teams and stakeholders.
Louise:
I'm a passionate, people driven leader. I believe strongly in developing talent from within your remit and succession planning. I have always invested time in my employees, coaching and mentoring them to ensure someone equipped them to progress in their careers at a pace that's suitable for them.
This features heavily in our 'Leadership Development' programme within the LVL London services.
When structuring a team, I surround myself with a variety of skill set holders who are all complimentary to each other. I believe utilising 'emotional intelligence' is a priority in the changing face of leadership. Adopting an empathetic and understanding approach will deliver results every time.
Nurturing talent from within and coaching your team through their strengths and weaknesses leads to a strong, motivated, and successful workforce.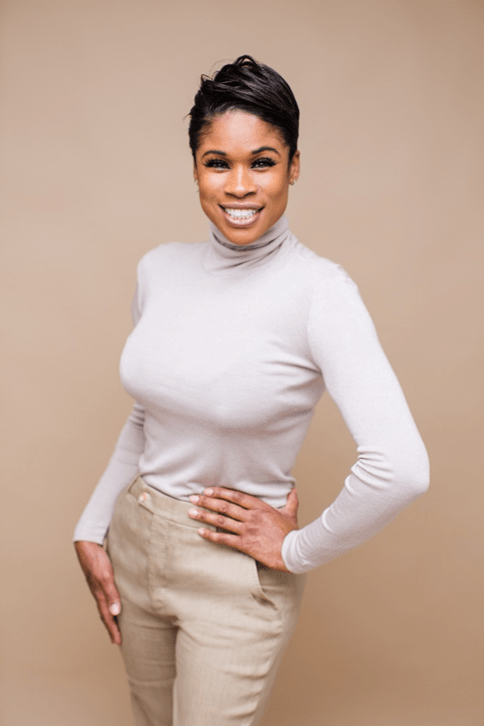 Where do you see LVL in the next 5 years?
Lori:
When it comes to the world of luxury retail, we're all about using our skills to make a real difference. We're passionate about investing in the end-to-end growth process of individuals and organisations and pushing the boundaries of what's possible, so we'd love to create communities of strong leaders whether it be through an academy, institution, or some other platform.
And while we love our UK based clients, we're excited about the prospect of taking our concepts and practical principles further abroad to help transform the wider fashion industry. But it's not all about business for us – we're also committed to doing more in the not-for-profit sector, and opening doors for marginalised community corporate professionals so that they can thrive and succeed.
At the end of the day, our goal is to build better business leaders who can inspire and empower the next generation of change-makers. So, if you're ready to embark on an exciting journey of growth, development, and impact, we're here to make it happen!
Did you enjoy this article and find it helpful? Why not share it with your social media network below?