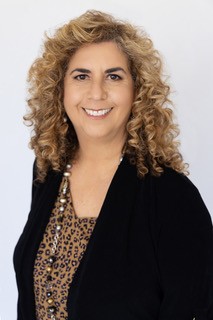 Carla Cohen Nominated for One Million Lights Campaign for Gender Equality & Women's Empowerment
---
Varanasi, India – April 21, 2023
Carla Sridevi Cohen, our Regional Director of Global Woman Orange County has been nominated for the One Million Lights campaign. It recognizes individuals and organizations that have made significant contributions towards gender equality and women's empowerment.
The campaign launched on March 8th, 2023, to celebrate International Women's Day. The official engagement group of G20 dedicated to civil society, the Gender Equality & Disability Working Group of Civil20, organised the campaign.
Carla Sridevi Cohen's nomination is a testament to her commitment to breaking gender barriers and creating opportunities for women.
Through her work, she has made a positive impact on the lives of many individuals and has become a source of inspiration for others in her community. Based in Long Beach, CA, Carla blends coaching and healing to help women navigate transitions. She founded the Women's Health Revolution and stands as the Regional Director of Global Woman Club, Orange County in California.
The One Million Lights campaign aims to recognize those who have made a difference in someone's life by empowering, inspiring, and helping them to break gender barriers holding them back. The campaign received nominations from all over the world. This is a testament to the collective efforts towards creating a more equitable and just world.
"I am humbled and honored to be nominated for the One Million Lights campaign. Gender equality and women's empowerment are causes that are close to my heart, and I am grateful for the opportunity to contribute towards creating a better world for everyone."

Carla Sridevi Cohen
The winners of the One Million Lights campaign will be announced on June 1st, 2023.
About G20:
The G20 is an intergovernmental forum comprising nineteen countries and the European Union (EU).
It works to address key issues related to the global economy. This includes international financial stability, climate change mitigation, and sustainable development amongst other factors.
Did you enjoy this article and find it helpful? Why not share it with your social media network below?