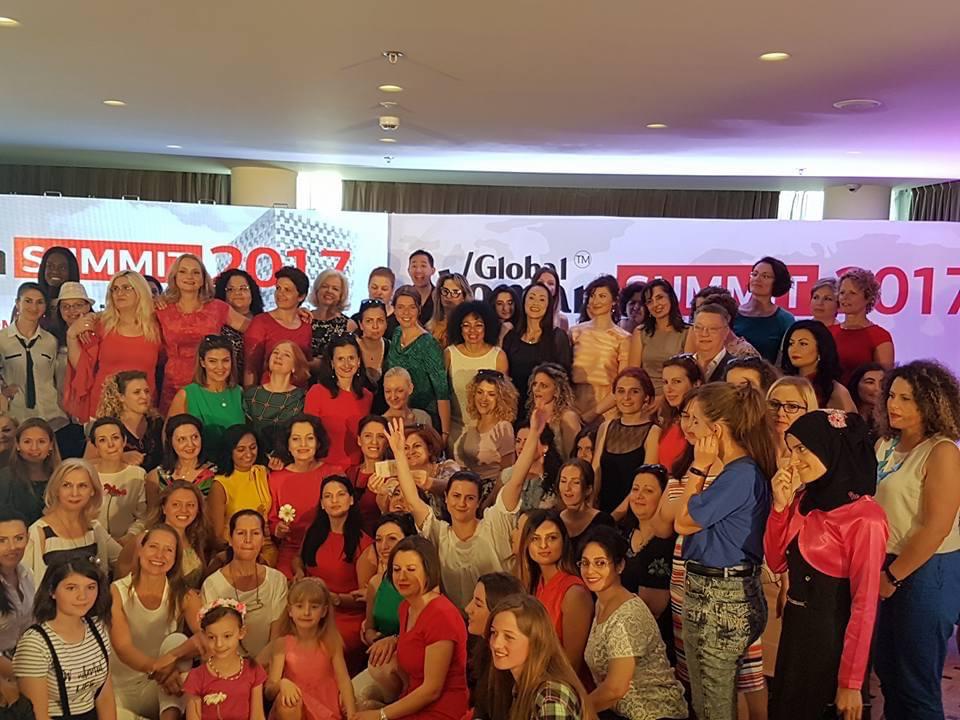 5 Reasons Why Women Don't Join Our Club
---
By Mirela Sula
As I am preparing for another trip in LA and NYC, I am planning with my team to host another breakfast networking event in London on 23rd May.
Each time I come back from a trip I feel recharged for an empowering event. We need to empower ourselves and follow our journey with a big mission. We will help you to find it. Don't hesitate to come and join us.
Watch this video
Many people tell me they wait so long to join us and I ask them "Why?" Why did you wait so long? It interests me when I hear their answers.
These are five reasons I have identified while talking with hundreds of women who shared feedback with us at our events.
Find them here, and why you shouldn't let them hold you back.
Feeling shy and not ready to step out of their comfort zone.
We get it. You may find it easier stay within the confines of your comfort zones, where you feel safe and secure. As the saying goes, growth begins outside our comfort zones.
By stepping outside of our comfort zones, we open ourselves up to new experiences, opportunities, and growth. So, if you're feeling shy and unsure about joining our club, take a deep breath, and take that first step towards personal and professional growth.
Feeling like they don't belong.
We've heard this one before, and we want to assure you that you do belong. Our club is open to women from all walks of life, and we welcome everyone with open arms.
Whether a stay-at-home mom or a business executive, we believe that every woman has something valuable to contribute. So don't let the fear of not belonging hold you back.
Having a lot of challenges in their life – Lot's going on!
We understand that life can be challenging, and sometimes feels like we're juggling a million things at once. We're here to support each other through life's challenges which shows the beauty of our club. We believe when women come together, we can accomplish anything.
So, if you're facing challenges in your life, don't let that hold you back. Join us and let us support you through your journey.
Feeling like the club is only for women who run their own businesses.
While we do encourage women to start their own businesses, our club is open to everyone. We believe that every woman has the potential to achieve greatness, whether she's an entrepreneur or not. If you do not see yourself as an entrepreneur, don't let that hold you back. Join us and let us help you achieve your personal and professional goals.
Feeling like the club is only for start-ups.
We welcome women from all stages of their career, whether they're just starting out or have years of experience. Our club is not just for start-ups; women who want to grow and achieve their full potential can find their place here. If you feel overqualified, don't let that hold you back. Join and let us help you contribute to the growth of others.
Watch this video
We want to invite all women to join us on our journey towards personal and professional growth. Whether you feel shy, unsure, or overwhelmed, we maintain a strong faith in every woman's future greatness. Don't let anxiety from uncertainty keep you still. Take that first step towards growth and join us at our next meeting in London on May 23rd. Let's empower ourselves and follow our own journey on one big mission, together. Visit Home – Global Woman Club for more information on our events and projects for growth.
Register Here for your next event:
If you will not be in London, find all our events here:
Did you enjoy this article and find it helpful? Why not share it with your social media network below?