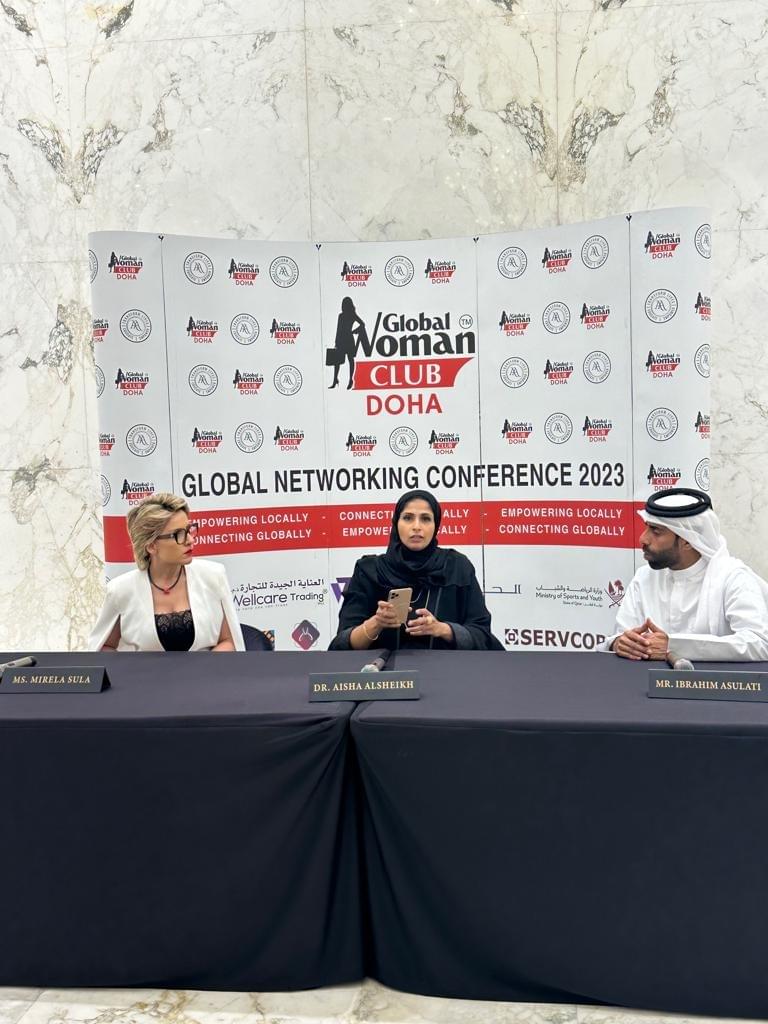 Arabic women will change the world
---
Global Woman Club Hosts Successful Conference in Doha and Announces New Collaborations
London, UK – Global Woman Club, an organization dedicated to empowering women entrepreneurs, hosted a successful conference in Doha on April 23rd. The conference was attended by business leaders, media people, decision makers, and diplomats from around the world.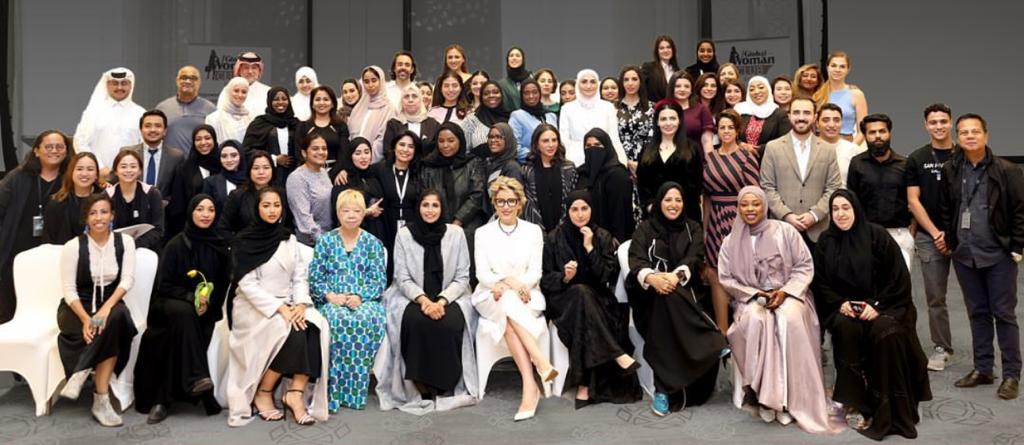 Global Woman Club successfully launched its conference in Doha, Qatar, this weekend, which attracted over 100 Qatari women, along with several men who contributed to making the event more impactful. The conference brought together powerful female founders who have achieved great success in their respective fields, creating an electric atmosphere.
One of the highlights of the conference was the message delivered by the speakers from Qatar. The conference was an excellent opportunity for women to network, exchange ideas and be inspired to reach their full potential. Our Founder Mirela Sula emphasized the importance of unity and opening doors for one another, quoting the Dalai Lama who said, "Western women will save the world." However, after hearing the inspiring stories of Qatari women, she felt inspired to say that "Arabic women will change the world."
The development of the city of Doha over the past 12 years has been remarkable, with everything modern, organized, and beautiful. The environment was impeccable, and the locals' kindness and hospitality made the visit even more special.
Global Woman Club was launched during the conference, and we are eager to invite more Western women to connect with these amazing Qatari women and collaborate on future projects together. The conference was just the beginning of a long and fruitful partnership that we hope to cultivate with Qatari women.
The conference provided an opportunity to witness firsthand the remarkable talent and entrepreneurial spirit of Qatari women. We heard inspiring stories of their journey to success and their commitment to giving back to their communities. We firmly believe that events like these are crucial in promoting diversity, equality, and inclusivity in our communities.
During the conference, Global Woman Club signed an agreement for collaboration with several institutions, including The Young Entrepreneurs Club. The collaboration aims to explore the potential of mutual support between young entrepreneurs and women entrepreneurs. The agreement is expected to yield tremendous benefits for both parties and contribute positively to the broader society.
In addition to the conference, Global Woman Club hosted two more events for its founding members. These events provided an opportunity for members to network and share their messages. Dr Aisha Alsheik, Global Woman Club's regional director, will continue this work with regular meetings.
Global Woman Club is excited to announce that a delegation from Doha is preparing to join them at the Global Woman Summit on 15-16th July. The summit is an opportunity for inspiring women around the world to come together and share their experiences.
Next weekend, Global Woman Club will be traveling to Los Angeles for another conference. The organization is expecting a full room of entrepreneurs, business wonders, influencers, and investors. Following the conference in LA, Global Woman Club will be hosting a breakfast networking event in NYC.
Mirela Sula and the Global Woman Club team will be back in London to host another breakfast networking event on 23rd May. All women entrepreneurs are invited to attend and join this community of inspiring women.
We are committed to creating a platform that empowers women from all backgrounds and cultures to succeed in their careers and lives, and we are grateful for the support and enthusiasm that we received from Qatari women. We are also thrilled to see men supporting women in their journey, which is crucial in creating a positive impact for the next generation.
As we continue to promote diversity, equality, and inclusivity, we invite all Arabic women to join us at the Global Woman Summit, taking place in London on 15-16th July. We believe that by coming together, we can build a brighter future for all women. Register now at https://www.globalwomansummit.com/home25794403, as the early bird discount ends on 30th April!
For more information about upcoming events, visit the Global Woman Club website.
Email: hello@globalwomanmagazine.com
Did you enjoy this article and find it helpful? Why not share it with your social media network below?