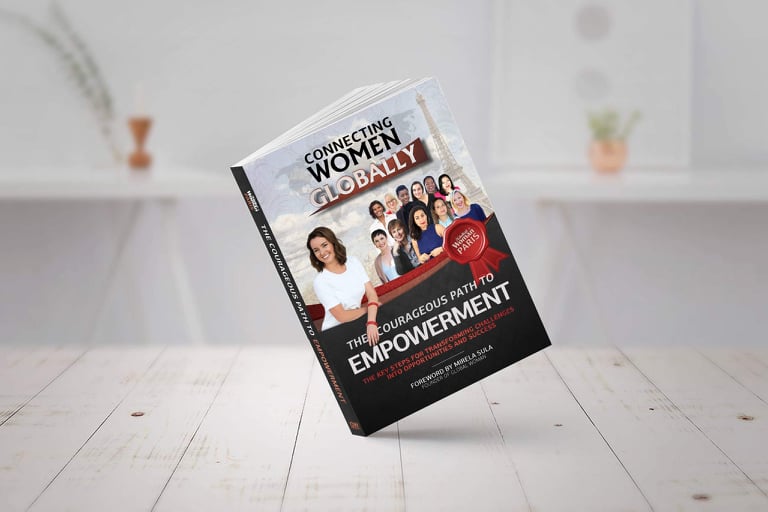 The Global Woman Book France -The Courageous Path to Empowerment
The Courageous Path to Empowerment
By Ellen Smith
The Courageous Path to Empowerment is a great book and no one should miss the chance to read it. A book that will immerse you in a fascinating world of business, leadership, and show you the techniques necessary to be a successful person. Unique costumes that will make you think deeply and be inspired. 
12 ladies from Paris have joined together to share the RAW TRUTH, the whole truth and nothing but the truth of how they overcame personal challenges and used the lessons from these experiences to create successful businesses.
[rml_read_more]
When we asked Connie-Lee Bennett, the director of Global Woman Club Paris and the director of this project about her impressions from the book she said to Global Woman:  
"Instead of letting your hardships and failures discourage or exhaust you, let them inspire you. Let them make you even hungrier to succeed." Michelle Obama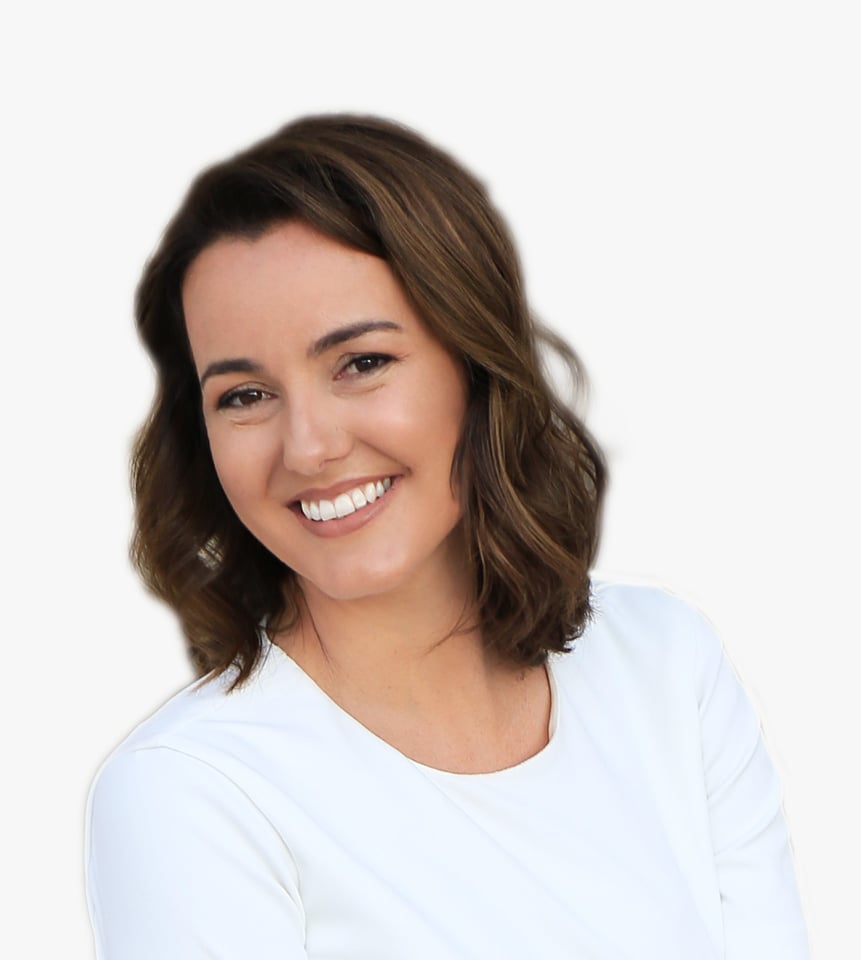 Do you feel like you have a unique gift that you would like to share with the world, you just don't know how? Do you feel like you would like to share your story, yet you need support to bravely put yourself out there?
12 Courageous Women, from France, answered yes to these questions and decided to talk about the key steps they took towards transforming their challenges into opportunities and success. "The Courageous Path to Empowerment", the Global Woman Club France book project, was birthed with the vision to enable women vulnerably share the raw truth about their experiences, so that their boldness can inspire others.
We are now in a new era where female leaders from around the world are beginning to take the courageous steps they couldn't dare to before. In this book, inspirational leaders share their personal stories; how they overcame their challenges and what practical steps they now take to create opportunities and success within their personal and professional lives. If you would like to take a journey that will transform the way you see your past and accelerate your business success, then this the perfect book for you.
Imagine a world where our insecurities and fears are the fuel we use to take steps forward, knowing that it is only through our growth that we can inspire others. There are no mistakes, only gifts that show us where we are not honoring our truth. Now is your time to walk your courageous path to your inner empowerment. 
Kelly Morgan – Building my business around my lifestyle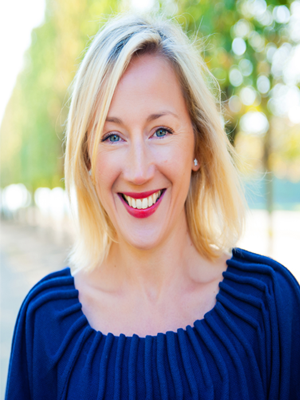 Kelly Morgan is a Confidence and Empowerment coach. She helps you to do what you love; as when you do what you love, you enter a special state and your inner radiance beams out – like a star. 
She empowers people from within so that they can really KNOW themselves – then they can BE their true selves; and by being your authentic self, no matter what, you come to LOVE yourself deep down, inside-out, back-to-front. 
How did you start your path to your business?
I was in a corporate job and everything looked good, on paper, yet deep inside I kept asking myself the question: "Is THIS IT?" Yes, I had seeming success, but I longed to serve people in a deeper way and do something with meaning. So I started off working with a coach to help me identify what was really going on for me and to help me feel like I wasn't going mad. This was in fact a part of me that was demanding change.
With her, I then had the clarity and the vision to quit my corporate job – so I followed my dreams and started a wellness centre in Spain in 2011 – the idea was to help people "reset their coordinates" by offering retreats. There were loads of downs at the beginning but I always say, that first year in business was the best business school I could have ever have attended. Now I love it that I have my own business, I can act on inspiration, build my business around my lifestyle and most importantly, I do what I love!
 You seem very passionate about women empowerment. Who has influenced and supported you in your development process?
I really noticed that there was a difference to how men and women were supposed to behave growing up; whilst boys boasted about sexual conquests, I noticed how women were easily called "sluts", so right from the start Madonna had a big influence on me as she challenged the status quo for women. 
I also remember differences in the corporate environment. I remember one night working late, which was really common, all the men were gathered at one end of the bank of desks discussing how they were going to take the new male recruit out for drinks to network with the CEO. They furtively glanced over at me and I felt what was running through their minds: "we can't invite her", and then they continued on. I used to joke it's the "young gentleman's club" as opposed to the old! They continued the tradition. So anyone who speaks out to these differences and changes the culture inspires me.
Can you tell us more about the book project? What does this experience mean to you?
The book project is a chance to share our stories and to inspire people. I remember starting out in business I used to think "it's easy for THEM" and "I can't do it" or "It's just not possible for me". In reality, I am an ordinary gal, like the other women in the book and we made the leap, we took the extraordinary route. So I really hope that our stories inspire others to have faith in themselves and make the changes they wish to make.
I've never properly shared my story before, I would feel embarrassed about certain parts, like the part where I don't have a University degree, so I wanted to be vulnerable and show all sides of me. So if others are in the same position, they won't let their seeming limits hold them back. Because most of these limits are in our own minds: indeed, we can do anything we put our minds to if we believe in ourselves. I love Winnie the Pooh's wisdom on this: "You are braver than you believe, stronger than you seem and smarter than you think."
Zineb Nassrou – Find your why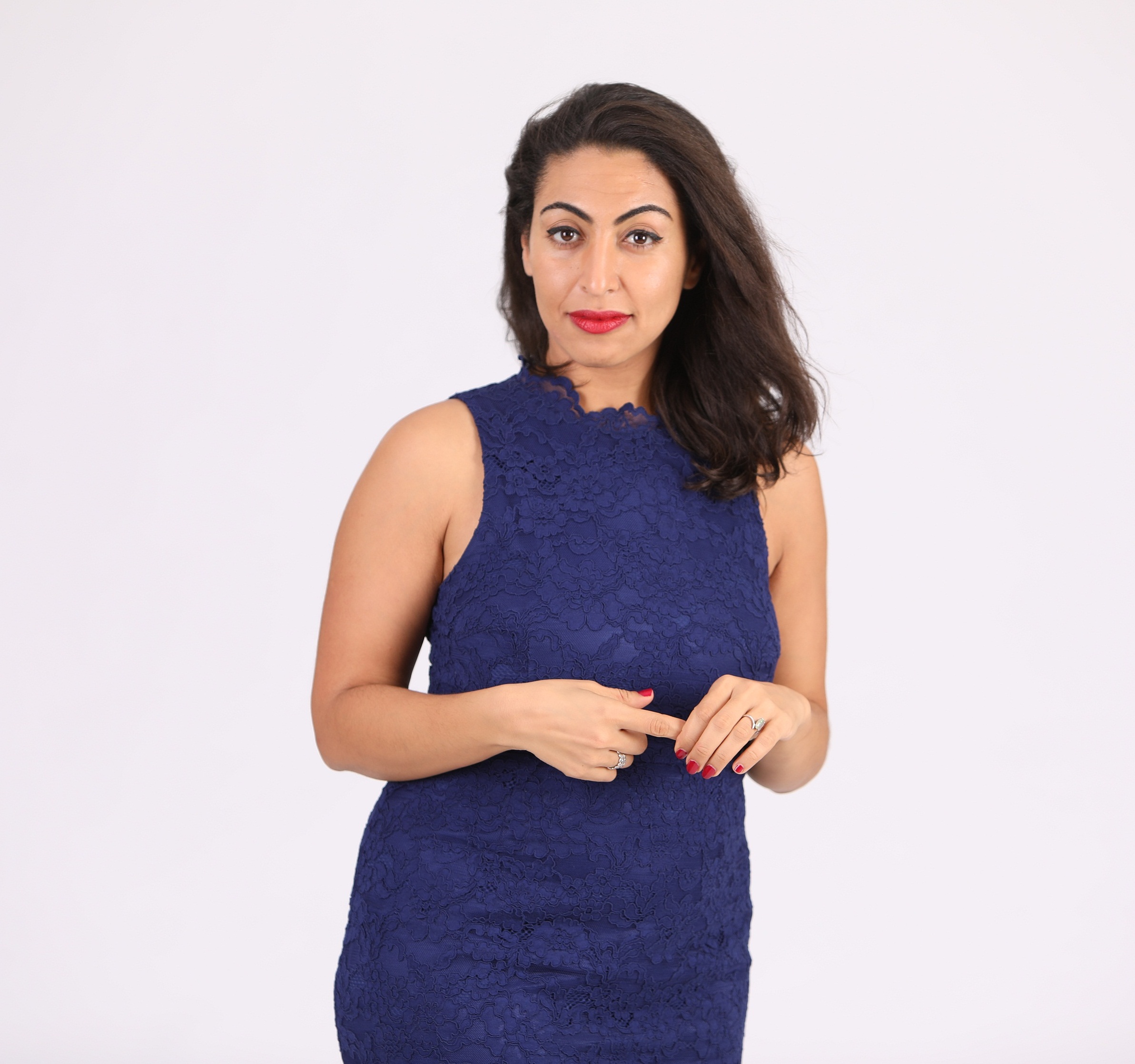 Zineb Nassrou is an Entrepreneur and the Founder of Heart Mastery Revolution. 
For the last 4 years, she has been on a mission to help business owners and entrepreneurs overcome their obstacles and discover an abundance of success. This has seen her business rapidly expand, working with clients in London, Morocco, Paris and Los Angeles.
Enjoying the benefits of a successful business and life, Zineb helps business owners and entrepreneurs master leading with their heart so that they too can have a successful global business, create more of what they want in life and most importantly –  be happy and fulfilled.
What are the challenges and experiences in your life that have influenced who and what you are today?
Being different, I have always thought differently, acted differently, I always was able to hear beyond words and see beyond eyes. 
From a very young age, I was seeking connection, but I wasn't calling it that way back then: shallow relationships and talks were of no interest to me.
I also always enjoyed my own company and the company of a good book, while people around me were playing in the street. Nature has always been my refuge as well as my tears as I was feeling misunderstood.
I see this as a strength now because I was brave enough to challenge my upbringing and the beliefs I grew up with. When things weren't going in alignment, when my world stopped turning, my best move was a one-way ticket to an unknown land.
That is my greatest experience, when I finally stopped seeking validation outside of me, when I surrendered to the universe and its wonders, with me finally starting to love myself, so purely and so unconditionally as the masterpiece I am born to be.
You know when I finally realised that every bit of me is part of a whole and that the whole is part of me, everything started to make sense. It felt like the calm after the storm. Peace, harmony and love experienced at the essence of one's truth.
Who was particularly an inspiration for you to open your own business? What is your business?
I would say the Universe did; it just made sense to do the thing that your heart and soul crave for.
I was listening to motivational speakers on YouTube, doing affirmations everyday and other thing on a daily basis, I remember I was with my house mate in Port Campbell, and we had this very deep conversation along which I realised that what was clear to me can sometimes take so long for another person to feel and sense, so I believe the idea stated from there. The seed was planted there. 
And then when I came back to France, It was so clear to me that doing a job that is not of service to others was out of question. It was then that at 3am (inspiration comes very early or very late depending how you see 3am), that everything popped up like an obvious thing, yet not something I haven't thought about before.
Speedyimplementation followed: less that a week later, the 27th of June, Heart Master Revolution was born.
It is more than just a business, it is a movement, that reflects my whole transformational journey and how I can help entrepreneurs and business owners to experience abundance of success. It all start with them, overcoming doubt and fear, believing in themselves, trusting the universe and taking a leap faith to conquer their dreams.
I am talking about aligning values with business in a way that your business is a mirror of you, the greatest you.
That implies knowing who you are, your core values, defining your mission, finding your why and putting your goals in front of you in a way that ensures you are going to achieve them. It is energy: the energy that moves you from within, and there is no failure. There is only moving forward with a winner mindset. Putting in place a strategy and an action plan that works for you, not for anyone else.
To summarise, I help entrepreneurs to align their values to their business & build a winner mindset so they can experience abundance of success on their terms.
 Can you tell us more about the book project? What does this mean for you?
This is actually my second book, after my first revelation "You are a masterpiece" for which I already received a global author award.
The courageous path to empowerment, however, is such a beautiful collaboration with amazing women. It started at the Global Woman breakfast, where women are rising up and willing to change the world. There is a stunning energy about it, and as I was offered to join these leaders, I didn't hesitate a bit.
It means the change I want to see in the world, it means inspiring by example and leading from the heart. This book means a consecration to women who are making their dreams come true, determined to pursue their happiness and to create a life by design.
Ponnary Samvan – Be Free From All Emotional Blocks and Fears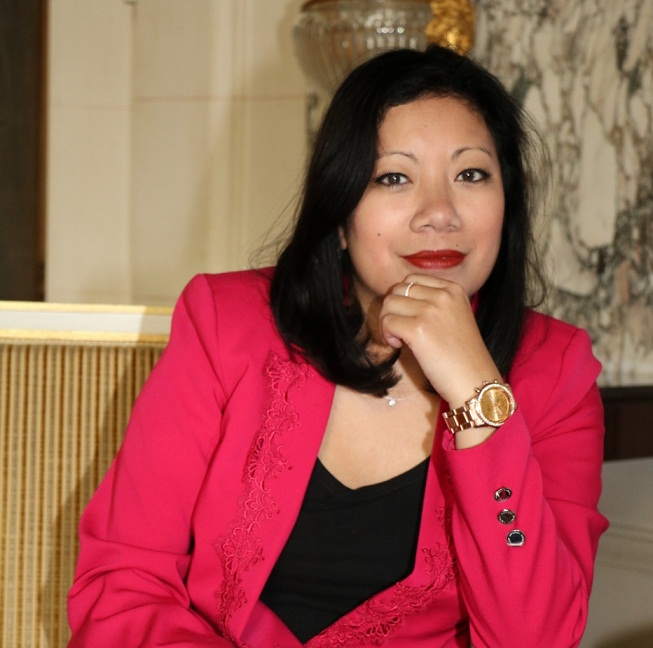 Ponnary has 18 years of experience in the financial industry with a background in social psychology, economy & management. She boasts having held positions ranging from operational to management positions with high responsibilities.
Certified as a personal development coach in 2011 & graduated from the London Public Speaker Academy, she is a constant learner. She has coached thousands of clients and transformed lives, been on French TV & radio shows, contributed to the ebook "101 definitions of success" along other coaches in 2009.
Tell us a little about your entrepreneurship journey, about how you decided to start your own business.
I was lucky to build my strong character surrounded and inspired by smart men, all directors & great entrepreneurs in my professional career. I have always been a "workaholic" and driven by an unstoppable courage, a dynamic positive mindset and I like to see people be aware of their potential. I believe in solid values: authenticity & integrity. Because hardships made me reinvent myself, I always find a solution to face them by creating my own centre of resources. This is how I became a winner in life. Everyone can succeed. I have founded Talent Me Up to help people grow their life and business and capture the state of mind of the successful entrepreneur with a work/life balance purpose. 
How do you empower people?
A coach is someone who believes in you more than you do. I make people realise their gifts or talents by discovering their full potential to find their life purpose. Our past defines us, but not the best version of ourselves. First, I will coach you to heal your life by facing all your fears and psychological blockages: let go what needs to go to become resilient about life. Second, I will empower you to raise your level of consciousness to help you get into the growth zone. You will leverage your skills, become more self-aware of what is happening in your environment and be able to take decisions in coherence with your authentic self whether it is for life or business. You will become a winner. 
I have designed a coaching program "How to coach your mentality to success" to inspire and empower people to become winners. Find more at : www.ponnarystore.com 
Can you tell us more about the book project? What does this mean for you?
Sharing a personal story to inspire others is a great gift. The book is an opportunity to send a strong message to all women that everybody can bounce back from anything in life and make their life count. We can all be leaders of our life, build communities, and focus on our goals to be successful. It is not a question of competition, but rather to stand out by our differences and gain a fair place in our society. I'm grateful to be part of this amazing book with all these inspiring women. I thank Global Woman Club Paris for this wonderful adventure and I wish everyone a lot of success. 
Moira Ní Ghallachoir – Helping women make money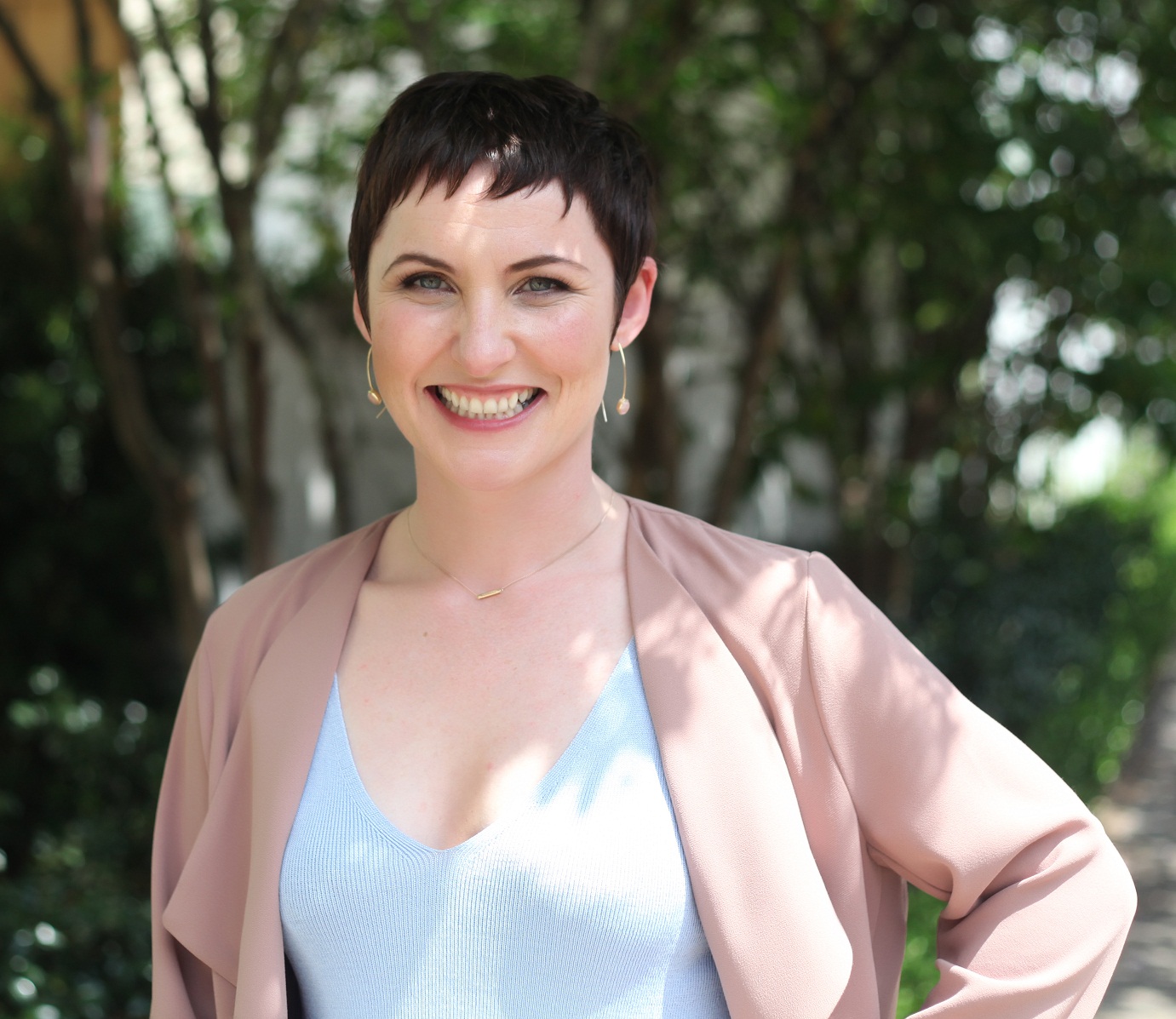 Moira helps small business owners and entrepreneurs enroll more clients and make more money doing what they love! So they enjoy more success, more freedom and fuel a life they love (even if they hate sales!).
She has captivated thousands around the world with her engaging live talks and her annual magnetic live events and international masterminds in Dublin, Paris and New York.
She left her secure 9-5 job in London, returning home to Donegal, only to fulfill her own dream of freedom by showing entrepreneurs throughout Ireland how to live their own dreams of building profitable businesses. Starting from scratch, she first built a travel business that served thousands of travelers from all over the world.
What inspired you to become an entrepreneur and how do you help women to make money?
What inspired me was the moment I decided I wanted a bigger, better life than the one I was living, working 9-5 in London. Once I made that decision I could see opportunities everywhere. I felt alive and ready for anything and everything. That decision took me back home to Donegal in Ireland – a tiny magical corner of the world that was struggling. Inspired by the people and the culture and the potential I could see everywhere, I first started a travel business to bring more tourists in town. From that I learned that businesses struggled with sales, a sector I was really good at. Hence I began helping them see sales as the key to their success! My travel business became a coaching business that grew to half a million in less than three years from my home office beside a mountain, in a recession and with very little internet. When a woman decides she's on a mission – nothing stands in her way. 
I help women make money by first helping them get clear on how much money they want to make and why, and then a step-by-step plan of how they can do that. Most entrepreneurs hide away from sales and enrollment conversation instead of learning to master that. The women I work with master enrolling clients at record speed and they can then do this over and over and over – there's no limits to how much money we can make or the impact we make with the money we earn. Without money, we simply cannot make an impact. With money behind us we can change the world – starting with our one world first. 
In your opinion what is the biggest obstacle that stands in the way of women's happiness and success?
Not believing in themselves enough and not being clear on what success is to them and her business. I'm my happiest when I reach my goals and then moving on to the next. It's about who you become on this journey, not who you are when you start. We are our biggest obstacles and learning to get out of our own way by taking consistent revenue generating action every single day in our businesses is the key to success in my opinion. And that will bring more happiness. 
Can you tell us more about the book project? What does it mean to you?
It's an awesome opportunity to share what has worked for me with more women. Sometimes success can seem like bright lights and glamours events. In fact, it is actually hard work, faith and the ability to detach from outcomes and simply learn from every mistake! 
Mary Trueman Paccard – Be Humble and Seek Truth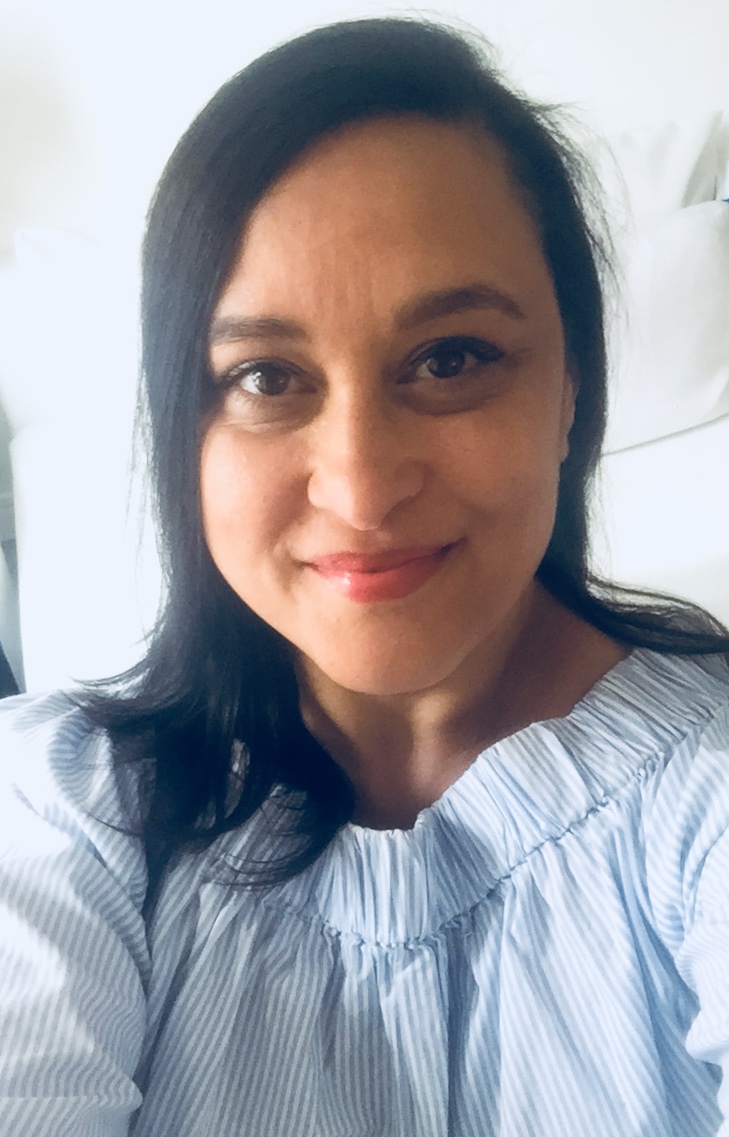 Mary Trueman Paccard is an Author, English Teacher, Mentor and founder of "Which Witch Way's Up" English workshop for kids and teens in Cachan and St. Cloud  France. She runs self development trainings for teens during school holidays and envisions to have her own school set to collaborate with other global children and teens globally within 3 years. 
She also empowers businesswomen to master their English so that they can collaborate globally with like minded women! 
What is your business, how did you develop it?
My business is called Which Witch Way's up- Atelier d'Anglais! When my son was born and had to start school at 3, I was sad to go back to managing someone else's business and not being able to see him as much.  Finally with him being at school for a year I kindled an idea with the school director and the parents to open a workshop in the school, as an after school programme. They were delighted and we started it off as a trial for a year. I started with 10 students which has now grown and this within 6 years! There holiday programmes too. 
What defines success for you as a school teacher?
Success for me as a school teacher is the happiness in the children and the results they show in their growth and performance, because you ask them to do their best; not to be like others, and to ask questions and be different. You give them love when they need it, you try to see them for who they are as children. You have to be stern at times but you can still play and laugh with them. They teach you in return how to better yourself!
Can you tell us more about the book project and what this means for you?
  The Book Project for me is to spread awareness and give hope to many who are having similar setbacks and who need motivation. It's to also motivate me even more to finish my own book and to keep working on my goals to open my own school. It's also teaching me about remaining humble and being true to who I truly am no matter what people think or say. I'm so happy to also spend a wonderful moment amidst the other beautiful co authors that have become my family. 
Marie Menaha – "No dream is too big; no bar is too high to set."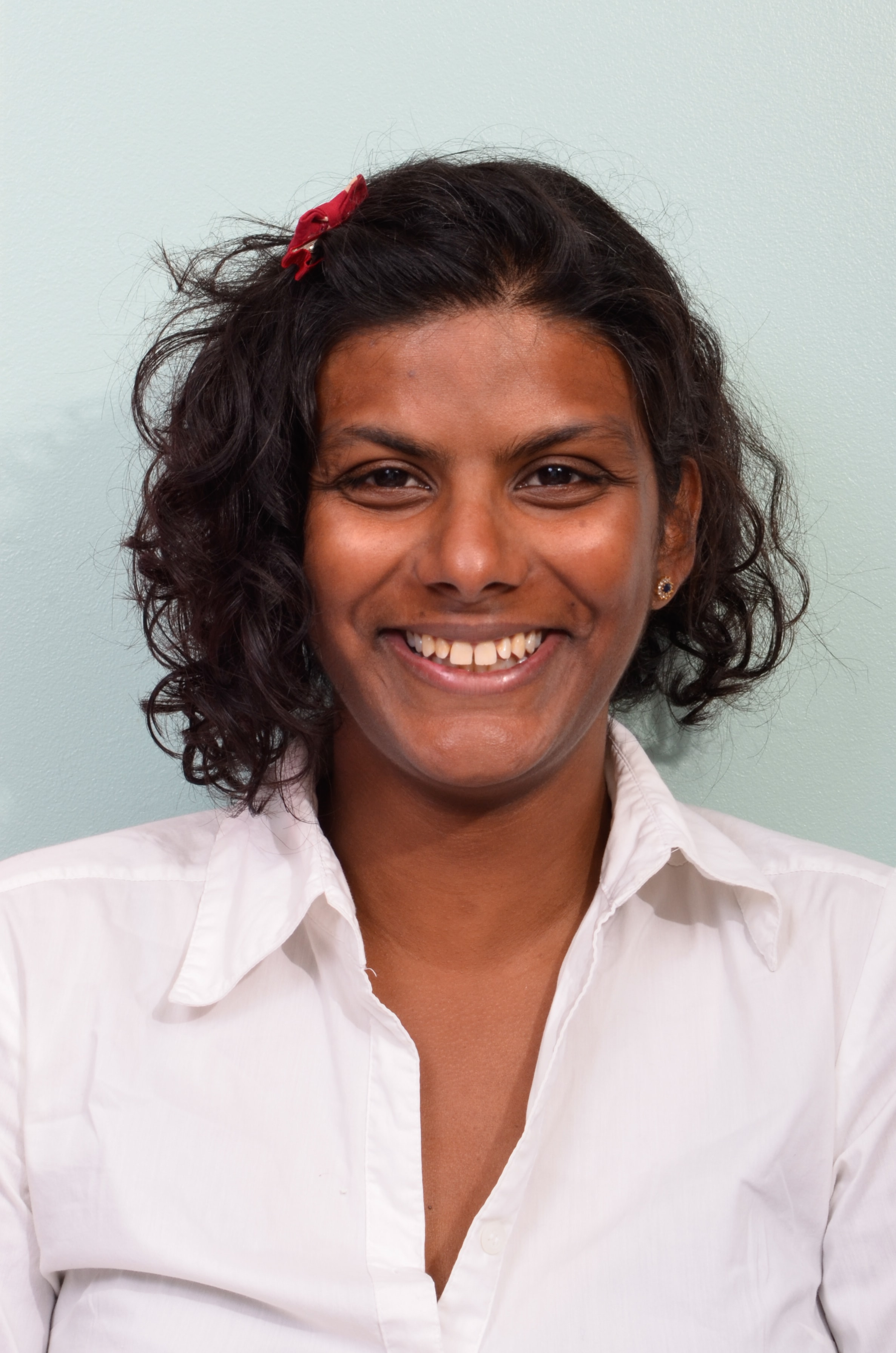 Marie Menaha, 35, supports a 10 Million € SME in building a global sales organization by educating, training and empowering their leadership creating high performing teams and increasing profits. 
Throughout her career, her travels around the globe, she has noticed that the working world has become a place of frustration and misery, with nothing to show for all the struggle. In the face of this endless rat-race, Marie is asking those around her, "If you don't love yourself and you are not aware of your own unique capabilities, how will you brave this world?".
This became Marie Menaha's mission – she shows to career-oriented people – especially busy women – how to maximise their potential so they can be successful in enriching their career and being  wealthy sexy easy-going mums!
What experiences influenced who you are today?
The experiences that have influenced who I am today are the challenges that I've faced in my youth: the hardships of my parents, a violent and abusive childhood, manipulation, betrayal, the loss of my dad, the tsunami, my own breakdown in the belief system of being perfect for others as opposed to just being. With every challenge I faced, I knew deeply that it was not normal! Since a young age, I noticed that this world was a place of suffering full of struggles. I saw people around me following a path of beliefs and assumptions instead of loving wholeheartedly. They were not enjoying life. This seemed wrong to me. I have long known that our existence in this world is limited, so why do we make things harder? What is the point of living with anger, pride, deceit, envy, fear, control and sloth? Do we really have to fulfil these vices? Wouldn't it be better to remedy these vices with virtues like serenity, humility, truthfulness, equanimity, non-attachment, courage, sobriety, innocence and action? I needed to get out of my environment in order to get closer to these virtues. I needed growth.
Curiosity, faith in life and omens pushed me to seek my personal legend around the world, like the character "Santiago" in the book "The Alchemist" from Paulo Coelho. I manifested my desire to travel and matched it with a paycheck so I became an International Sales Manager. That way, I've had a livelihood and the ability to travel across the world to find answers, through experiences, others ways of thinking, with supportive people to rid myself from beliefs, negativities, vices and instead set up an optimistic mindset. 
What gets you truly excited about life?
Throughout my life, my travels around the globe, I have noticed that the working world has become a place of frustration and misery, with nothing to show for all the struggle. In the face of this endless rat-race, I ask, "If you don't love yourself and you are not aware of your own unique capabilities, how will you brave this world?". We are "Hope" and have all the abilities to learn how to be  "Pathfinders"! Whatever challenges we face, we can rise up through our experiences and learn from them. We have the strength, it only depends on our mindset! By going through this journey, we learn what we need to know in order to fulfill our unique personal legend. Happiness, joy, selfless love and purpose in our lives are not options anymore but realities. We become lighter, creative, successful and start to inspire others. "No dream is too big; no bar is too high to set."
 Can you tell us more about the book project? What does this mean to you?
When I attended the last Global Woman Summit, held in New York City, one of the speakers said this: "a public, in this world, is waiting to hear your voice…". Yes, that's true. My three first decades were dedicated to being a pathfinder, a leader of my life. After this summit, when I heard Connie, our French National Director, talking about the book project, it became obvious that it was a way for me to share, to inspire, to empower those waiting for answers, somewhere in this world.
I want to say to our readers who have faced similar situations, that they are not alone… There are many of us on the same boat (almost 90%) … I am really excited to share my obstacles that have grown me to help show you how to overcome yours and what practical steps I have set up to create a wealthy, easy-going and shining lifestyle with my D.I.V.A concept (Develop your Impact with Vision and Audacity). "The courageous path to empowerment", co-written with my Parisian Global Woman sisters and I, will certainly support you to realise that you too can be a pathfinder. So take actions to endorse your purpose-driven career full of enthusiasm. Readers, if you wish to start your cause-driven career, please feel free to contact me if you are interested by my D.I.V.A program! www.marie-menaha.com 
Isaüra Tsama- Bringing fashion to the business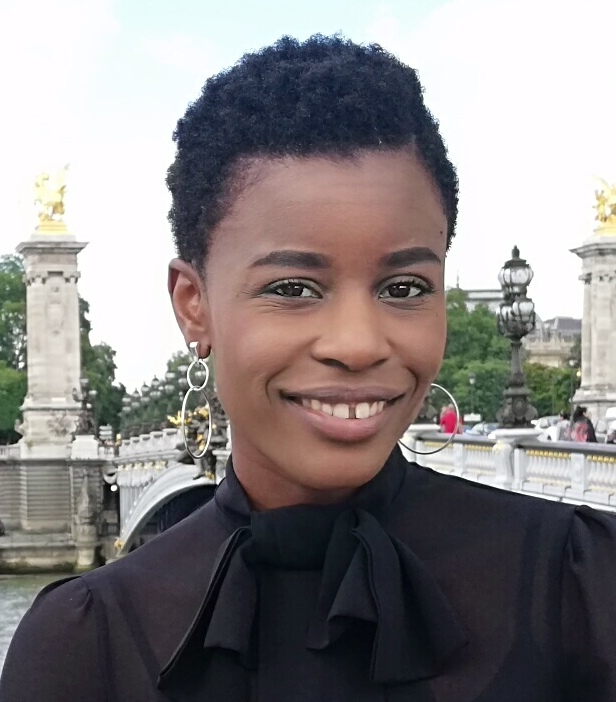 Isaüra is a french personal branding expert and style strategist. Nominated "Best Image Consultant in Paris 2018", she specialises in working virtually with international female entrepreneurs and speakers who struggle finding clothes that match their prestige, persona and personal brand.
Passionate about image management and self image in the workplace, she has helped hundreds of female entrepreneurs from all over the world raise their profile and own their signature style to make an instant impact and get more clients.
Former fashion buyer for international companies with over 8 years expertise in the field, she has gathered significant know-how in using the power of clothing to translate her clients' personalities and strengths. 
Isaüra is based in Paris but her reach is truly global. She regularly travels to speak to audiences about creating unique work styles and brand-on image.
Can you tell us about your proudest achievement in the fashion industry?
I am proud to see the women entrepreneurs and speakers who are working with me make instant impact in their field thanks to the way they dress. Once they know what fits, what flatters and what speaks in unison with their personality style and positioning it makes a real difference, they realise that it is easier to connect to their audience and to grow their business. I am always proud when I see them performing on stage and grateful when I read their testimonials. I am proud to empower women. 
What do you think is the best strategy that worked well for you to get more clients to your fashion agency?
My first clients placed their trust in me because they knew I genuinely care about their biggest struggle and had the skills to revamp their style. My empathy is my biggest asset but being authentic also played a big role. I am not advising my clients to wear a mask or to copy paste a style they have seen in a magazine or on the street. I make sure to translate their intrinsic values into clothing. 
Then word of mouth, testimonials and referrals helped me get more and more clients. 
Can you tell us more about the book project? What does this mean to you?
I am honored to be part of this project. It is a great opportunity to encourage women to dress the powerful message they want to convey to their audience and to share my story – which was not that easy! My goal is to put my clients in the spotlight so it was challenging to put myself first this time. The introspective work I did to write my chapter made me realize that I was truly made for this job.
Delali Apedo –Amah  – Helping people challenge their mindset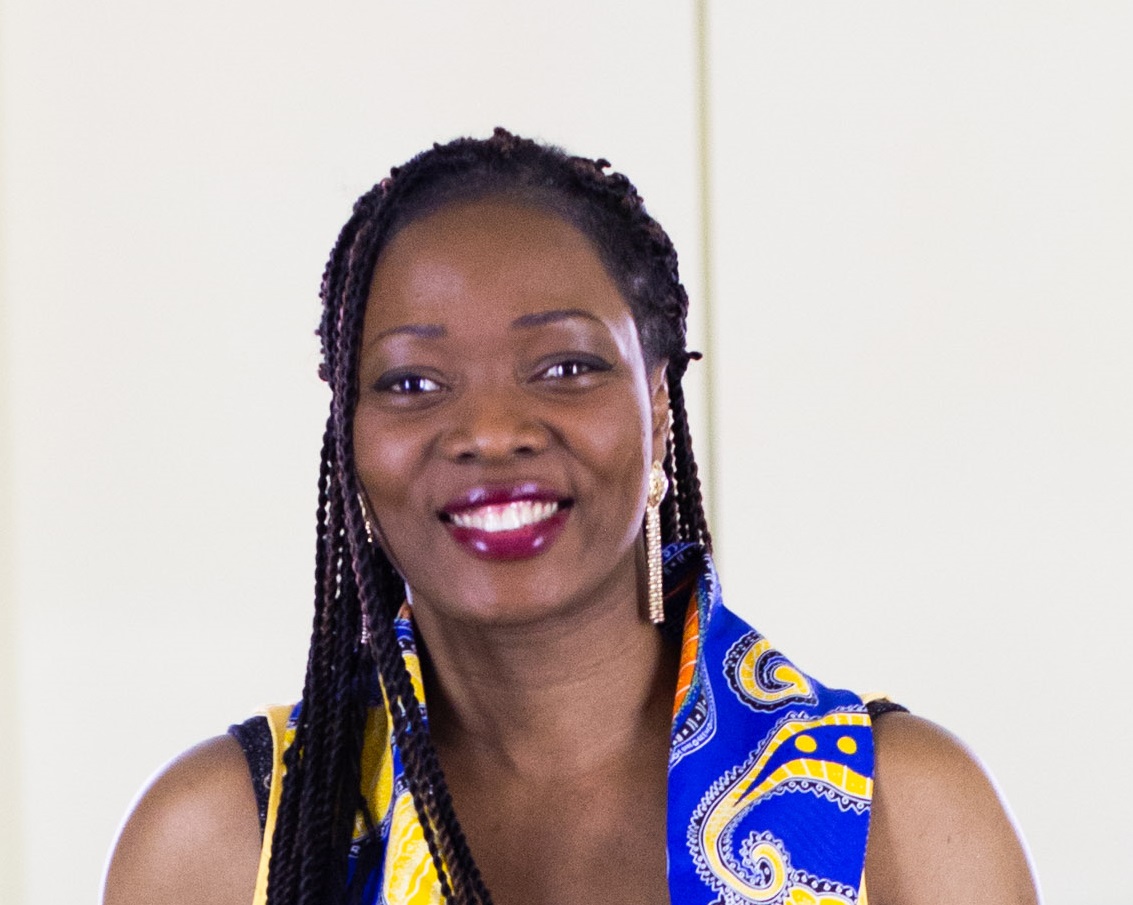 Delali APEDO-AMAH is the founder of B'KELI, the dynamic and outstanding personal development platform with the joyful leitmotiv of being "Your Happiness Activator".
Passionate about seeing people's lives thriving with a dramatic and positive change, Delali has been trained for years under world known leaders as Mike Riches and Michel Chevalier. She has also been serving since 2002 in Healing and Prophetic ministry, helping people to find their purpose in life and to achieve it.  
How would you describe your everyday life style and work style?
There has been a dramatic change to my daily lifestyle and work style since B'KELI came to exist. Before launching B'KELI "Your Happiness Activator", I was a very business oriented type of person. My priority was mainly to help my customers make their business grow. I was focused on their financial forecasts, the legal requirements of their sector, the marketing issues of their business. Beside of this business life, I had another one; the story of my life was deeply impacted by some experiences I went through, like civil war, racism and other hurdles on my way. All these obstacles led me to be passionately involved in emotions and inner state healing. So I went from learning it, to serving people with it and finally even becoming an assistant-pastor at church, seriously involved in healing ministry.
So prior to B'KELI, I had two lives: my business life and my healing ministry's one.
 Then while studying the roots of some challenges my customers where encountering in their businesses, I realised that, businesses were not performing at their full potential when management processes were implemented in a stressful environment. When executives and / or employees were dealing with some inner wounds, it was affecting their professional efficiencies and their business performances. I quickly came to the conclusion that the most important asset of a business is its human resources. It was time for me to serve my customers with some proved method I had acquired in my healing ministry. Then B'KELI was born. From that day on I was happy to unify both of my passions. I now serve as a business strategist while addressing one of its most important assets: its human workforce. My daily lifestyle is now a very passionate one. I meet different kinds of people, I serve not only executives and business owners but also employees. I learn from their experiences and I am very happy to see them thriving thanks to the input of my services. Eventually, they enjoy a positive progression of their careers or of their business.
How do you want to improve yourself this year (2019)?
2019 is the year of new connections for me . Being french, I know that our culture is not an optimistic one but used to undervalue people. Sentences people commonly hear from their childhood are "No, you can't" "Stop dreaming!" " Be realistic" " those are your limits, you can't go beyond"…B'KELI 's mission is to help people break through those seeds who grew up as strongholds in their mindset. With B'KELI, people will recover their right to dream again and they will get the power to overcome any cyclical failure, sadness and discouragement through the power of joy and music. As I love meeting new people,  this year I plan to organise meetings in different parts of Paris to learn more about the needs in that community. It will be a good opportunity to learn their stories and see how I can be of service. During some years of my life I had been denied of my right to dream big and to see my dreams come true. So today, with my experience as a business woman and as a life coach, I am always working on improving the services provided by B'KELI. My aim is to focus on getting more creative in the way I can provide solutions to new challenges. For more on B'KELI, feel free to contact us on our Whatsapp number:+33698003221
Can you tell us more about the book project? What does this mean for you?
It is a privilege to be part of the first edition of the Global Woman Club Paris Book Project. I am very honoured to be part of this inspiring bouquet of women from different backgrounds reaching out with strength by combining our stories in one single place. It really enriched me to learn from each of my co-authors' stories. Together, we are offering a lot of empowering content. Truly, the book project is an amazing transformational process. In my mind, I revisit experiences and successes in my professional and in my private life. People I met who definitely have made a difference in my life. Decisions that had a great impact and all the things I am grateful for. Now I can put all my knowledge and skills together and offer them to the world. That is my greatest joy.
Aline Uara – Creativity must always be part of the day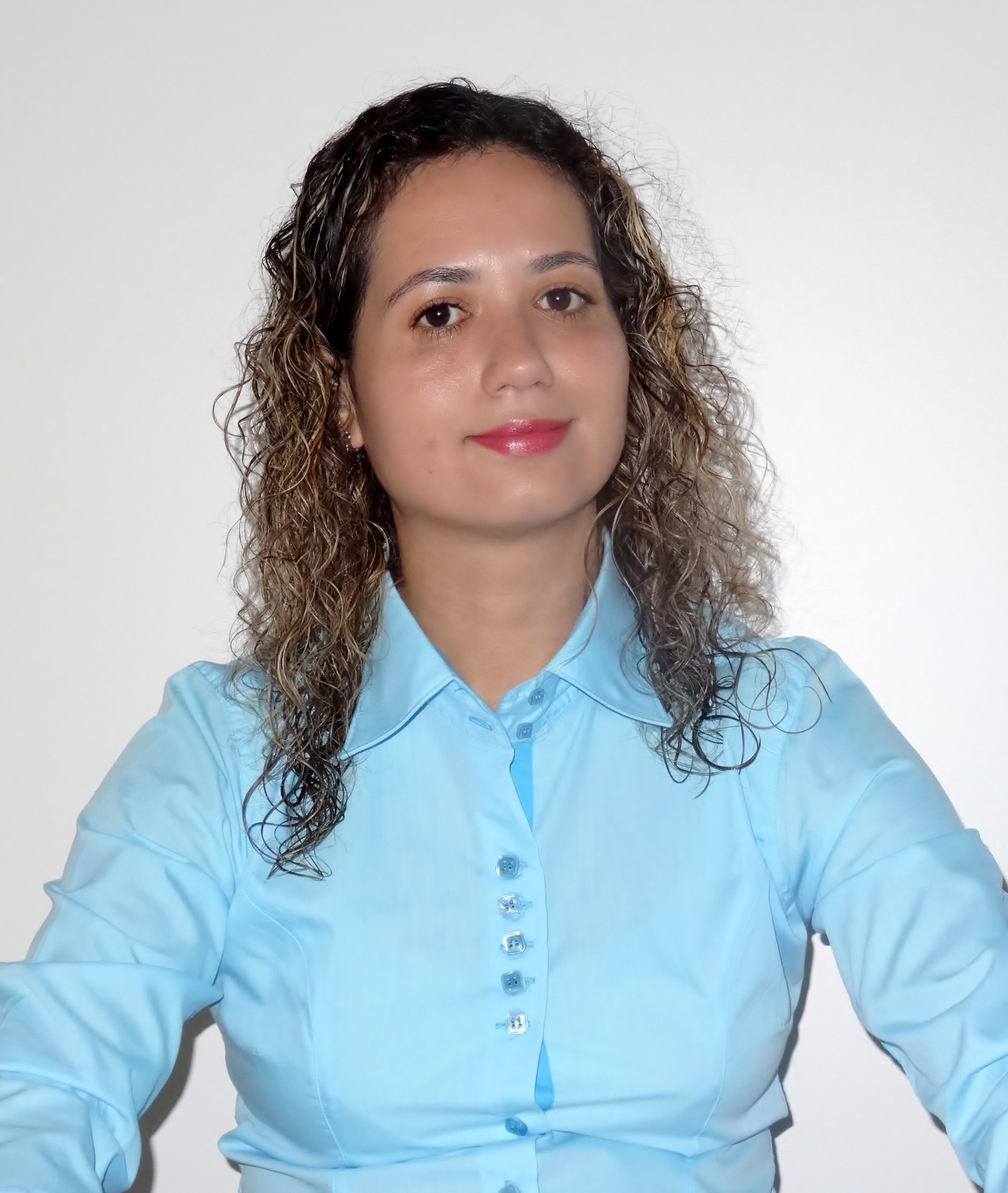 Aline Uara specialises in international designer thinking, with 15 years of experience in:
– product, services and workplace improvement
– internal communication and integration
– creative projects
– sales and customer services improvements
As a serial entrepreneur, she has parallel projects. She is running her design consulting company, she is involved with her family's business in Brazil (Real Estate investments) and she is going to launch 2 other businesses in Europe this year.
You are now a serial entrepreneur, a successful woman. How did you start your journey?
First, I know that I am an evening or a night person. I can produce or create more after 2 pm. If it is necessary to wake up early or go to a meeting in the morning, I must motivate myself in a way that it is not going to be boring. For example: to go to the Global Woman Breakfast, I can't wait to indulge on the croissants there and l do not take the same metro line to arrive there. Creativity must always be part of the day. 
How do you manage your time running several businesses at the same time?
I have learnt time management with a friend. She is a great mother of 6 children. She manages her house, supervises the nanny and the housekeepers. She goes to the University and she separates time to give special attention to each child one by one, respecting their personalities in freedom. She lets them to be themselves and she has a plan B (just in case, if one child is sick). And she has time to look after herself. I do the same with my companies. As an Urban Massage partner, I count on a fantastic team to look after the marketing and customer services. It's my oldest child. Teenager now and I dedicate 4 days per week because it is the type of company that requires my presence. Design thinking with Meraki CLB Group is necessary at least 4 hours per week (minimum), so I dedicate one day per week to this company. I treat Meraki CLB Group as a child and I describe it as easygoing and funny. Connie-Lee Bennett (C.E.O.) is a good listener and it makes our lives easier. Claudia Fortea is my inventions company C.O.O. and I count on her. I still keep secret about it and let me say, this child is shy but it is going to shine very soon. Roseline Rousseau (Best Western Plus La Demeure and Best Western Paris national director) inspired me as a very good leader, too. She manages 2 hotels at the same time. She told me: "the big difference is: I can count on my team". Please, don't panic reading! I have 1 day off per week! I use it to spend time with my band (We Are MILK – my stage name is Alanis Nixer, I'm the bass player) and I look after myself and my apartment. What is my key? Well, as I mention, my friend with 6 children has the key: she trusts her nanny and the housekeepers, as well as lets her children to grow in freedom.
Can you tell us more about the book project? What does this mean to you?
It means a challenge, a great example of group management. It is interesting because us, the authors, are completely different. I believe the readers must read the book and keep it as a guide. Through our path, I'm sure, if you are a business woman or man, a manager or a leader, there are several examples of actions to put in practice in the book. 
Laurence Clin – Inspiring people to get the control of their life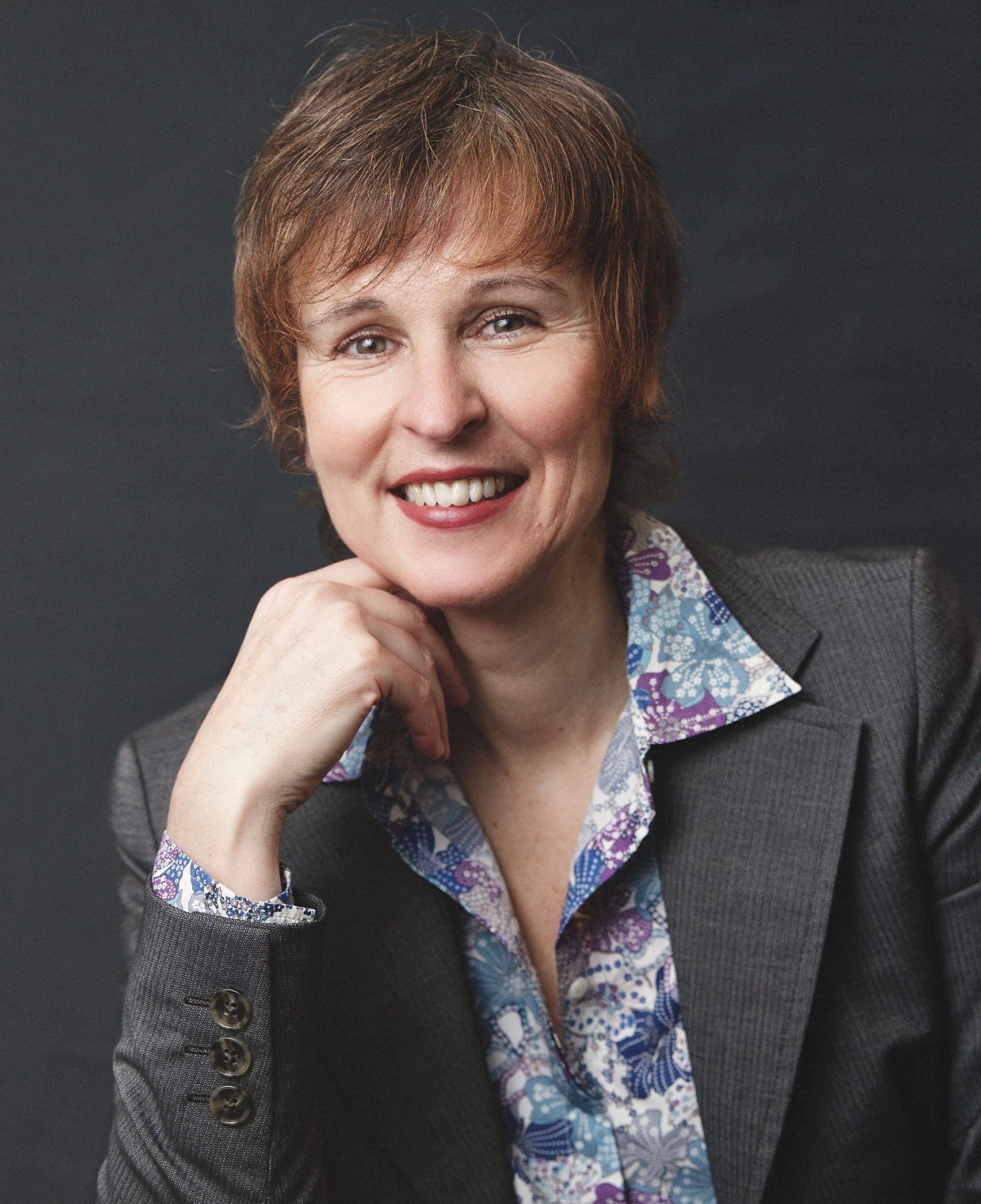 Laurence is a global mentor helping others gain a quality of life through well-being and financial independence. She was born and resides in Versailles, France the city of the King's palace near Paris. With roots and a "pied a terre" (foot in the country) in Brittany near the sea, she takes her "portable" career with her to this lovely place. Academically, Laurence holds a Masters degree in Law from the Sorbonne and a diploma from the Paris Institute of Political Studies. Her career and life experiences have taken her to South Africa and Morocco with positions in corporate (insurance) and non-profit environments. She also founded a start-up in the clean green sector. A turning point in 2013, following a four-year expatriation, came with a realisation that she wanted to be independent again, global but not alone! By chance… perhaps destiny… a transformation ensued. She discovered not only a unique well-being supplement that helped regain her health, but also a turn-key life changing business opportunity. Passionate about her discovery, having reaped the benefits since 2013, she reaches out to individuals helping multicultural open-minded people discover a portable, financially sound business and have an impact on people's lives. The beauty of this opportunity is that it provides independence but with the support of a structure. Bilingual in English and French, she helps people across the globe. Her spirit is to share and grow together in a friendly atmosphere of trust and respecting of differences. Diversity creates wealth and she promises that if you work with her, you won't have to eat frog legs!
You seem to be very goal oriented – and you achieve whatever you focus your mind on. What is the formula?
Since 2013, I have been able to successfully transform my life and create financial freedom based on the belief
 that we all want to enjoy a high quality life with great health, a meaningful, balanced lifestyle, and financial independence.
To do this, passion and enthusiasm are key! My goal is to inspire people who want to take control of their lives and I am energised in seeing the lives of my clients transform. I invest my whole heart to improve their well-being, while supporting my team to grow their own business. Enthusiasm also helps to surpass perceived obstacles and remain focused! I also have a deep belief that if I can do it, you can do it too!
 What was the key moment in your life that inspired you to create your business? And what inspires you in your business? 
The year 2013 was a turning point in my life. I was physically exhausted, suffering from a weak immune system, allergies, and poor sleep. I realised that our body is our only vehicle and that life is too precious not to be able to know why I get up every morning for work! 
After returning from some time abroad, my priority was to find a way of working that would allow me to combine having positive impact on people while having extra time for the priorities in my life. I started to search for a new professional global adventure with flexibility and meaning. 
I found the perfect solution, one that not only provides a unique well-being approach but also a life changing business opportunity. This professional pathway has helped me to feel better today than 10 years ago as I have vastly improved energy, immunity, sleep, post-sport recovery just to name a few!  I have a real quality of life, working from where I want, time for my family, friends, piano and sport.
I find nothing more fulfilling and inspiring than seeing the quality of life of my clients also changing. It brings me so much joy to know each day that I am making a difference in their lives. One of my clients recently shared with me: "I'm moving to a higher level of well-being, sleeping like a baby and even taking up sport". Some persons of my team have enthusiastically told me "I now have time to enjoy life" and "I am building my financial security".
Can you tell us more about the book project? What significance does it hold for you?
 The book project represents a special opportunity to develop friendship between all the co-authors. We learn from one another, how we overcame our challenges. As a native French speaker, it has also helped me go beyond my comfort zone, learning to write about my journey in English!
It is a great opportunity to inspire other open-minded multicultural women with my journey of how I was able to overcome challenges in my health and career and transition to a business that has changed my way of life.
Women around the world who want to change their quality of life in being independent could discover a solution to some of their challenges. I can help them to create and build a meaningful portable, financially sound business and have an impact on people's lives.
I love to create synergies and partnerships that foster friendship, trust and respect. Diversity creates wealth!
I always love to connect with new people and discover "What is your dream?" and "How can I help you reach it?"
Konnie Labecki – Thrive-Shine-Matter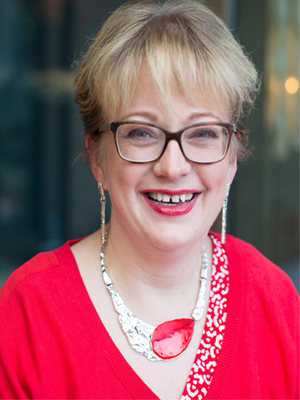 Konnie Labecki is CEO and founder of Simply Organized with Konnie. A speaker and author, she holds certifications as an NLP coach (American Board of Neuro Linguistic Programming) and professional organiser (National Association of Productivity & Organizing Professionals) with training from the American Board of Hypnosis. Konnie provides training, coaching and consulting to individuals and small businesses owners where her mission is to motivate and inspire professionals to uncover and develop their strengths, light and queen/kinghood through releasing what holds them back i.e. limiting beliefs and physical, emotional and mental clutter. Thus, creating space for truth, clarity, passions, and the ability to thrive and live a first class life – physically, mentally and emotionally.  
 Your career history is very flamboyant. What changed your mind to leave the corporate world and to start your own business?
I would say God's gentle kick in the butt. When we came to Paris in 2013 through my husband's job, I originally had planned to find a Paris-based job in finance / asset management. Little did I know that all my expertise, experience and fluent English/German counted nothing as I did not speak French (yet)… So, instead of writing CV and applications that would anyway never result into anything, my husband encouraged me to look beyond fear and all barriers we put upon ourselves (for example: I need to work to bring in money, status and prestige. Or that I am nothing and worthless without a regular job. What do other people think about me? I don't want to be dependent on my hubby's salary. How are we paying for everything? Blablabla…) I did not feel fullfilled in what I was doing. I did not see myself doing it until or after retirement. I certainly was not passionate about it. But what was I on fire for? A very good question I had never thought about in my life. The beginning to a life-altering journey to my true core values, strength, weaknesses, internal sheezle and to freedom, clarity and focus. It was painful, tearful at times, uncomfortable almost all the time and so full of joy, fullfillment and radiance for all the wins. 
How would you describe your business? What is the mission?
My mission is to help overwhelmed, busy, heart-centered, successful moms and business owners to create, live and enjoy extraordinary lives. I do this by helping them with the structure and strategy to get out of their own habits, space and mind to be able to avoid clutter, afford full clarity, have more energy, increased productivity. This eventually has them impacting the world with their light and demonstrating more courage. I help them to create a structure for growth in their life and business so that they simply THRIVE. SHINE. MATTER. 
I do it globally & virtually now, and found a way to serve my global clients in person too. In the past 2 years I worked both locally and virtually. I found local work was limiting me in my reach. I wanted to create a global ripple effect. Undergoing massive personal and business transformations, I made my dream come true in 2018 by serving through the World Wide Web clients all over the world AND in 2019 even go beyond my comfort zone by being fully visible, speaking globally (2019 Paris, London, Minneapolis and possibly Dallas, and New York). Doing high-end workshops and Intensives in person with my clients, and starting my own channel "Simply Connected", where I interview and help other professional, heart-centered and successful women on their way of creating, living and enjoying their extraordinary lives. I love to pick up my clients and followers from where they are now, listening to them, giving them a safe space to explore and take massive transformational action to a life they are greatly in love with, beyond anything they've known so far.
Can you tell us more about the book project? What does this mean to you?
What I loved about the book project from the very beginning, is that it brings together 12 extraordinary women who decided enough is enough. Who took action to overcome their obstacles and go from striving to thriving. It's an honor to learn from each other and share the stage with each other. Over the course of 12 months we all came closer to one another, witnessed our up-levelling and some even became like family to me. This book project gives me a great opportunity to encourage, inspire and empower other women – through my story – to believe in themselves, to not give up, keep dreaming and take massive action and create their dream life. At the same time, I learned what steps are necessary to write a book and it helped me tremendously to take steps and have the courage to write my own book, which has been in my heart and on my mind for some time now. It taught me a lot about myself, being an authentic business woman and leader, embracing all of who I am.
Ollia Horton- How Important is it to Love Your Job?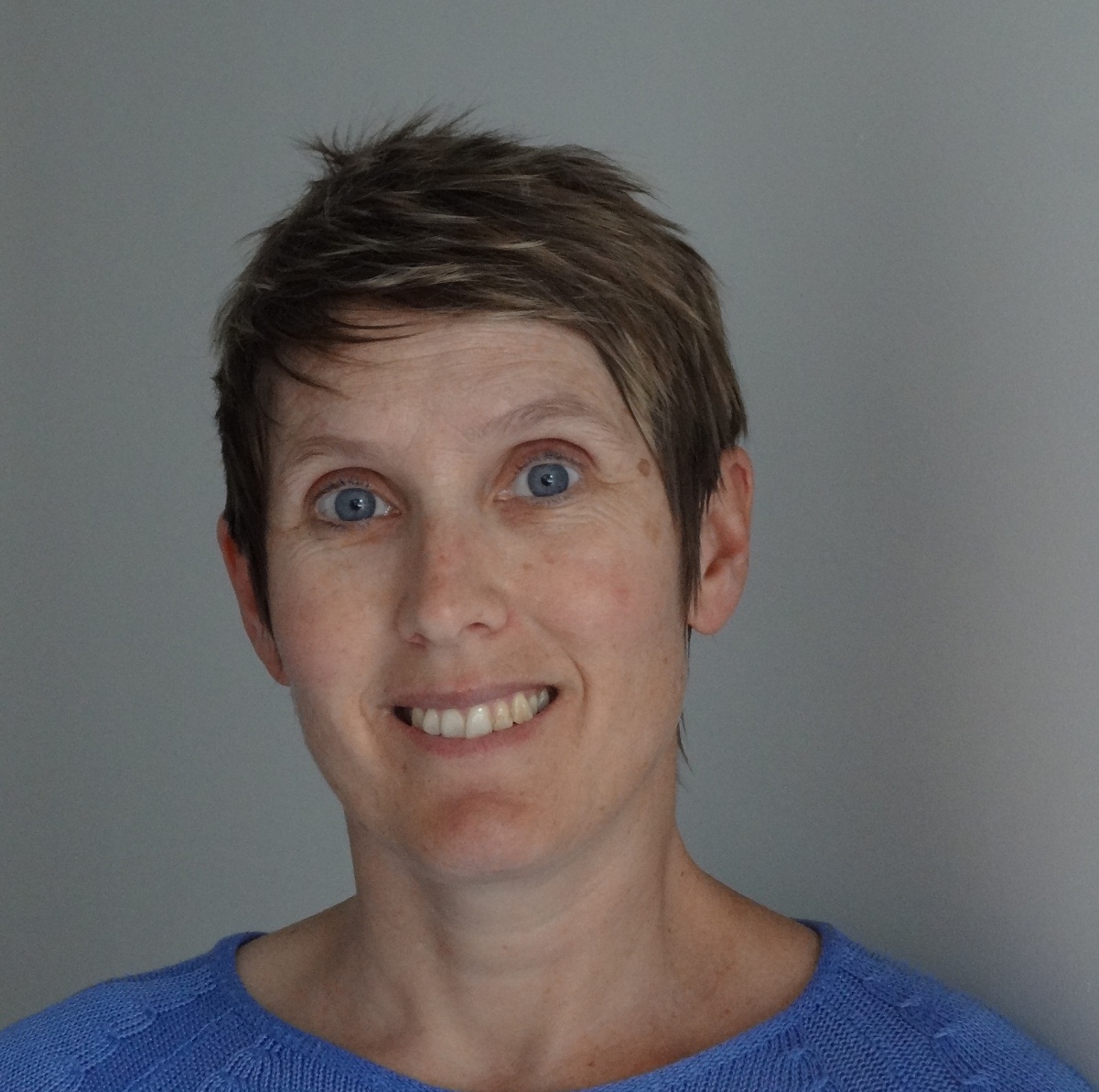 Ollia Horton is a bilingual English/French radio journalist and producer based in Paris. She is the host of "Happy Hour with Ollia" every Tuesday on the community station Radio Enghien IDFM98 and also works for French public radio. 
Inspiration, Passion, Positivity : Three key ingredients for a tasty radiophonique cocktail : that's what Happy Hour is all about.
Ollia invites guests from all corners of the globe and all walks of life to share their unique and uplifting stories, complete with their choice of music.
Tell us about yourself and your work as a radio journalist and producer in France? 
I have always had a love of sound and radio. I grew up in a creative, musical family in quiet, beach-side village on the east coast of Australia. 
I had lots of free time to explore my imagination. The by-products of this included home-made magazines, story books, mix-tapes and producing my own radio shows using tape recorders and various instruments for special effects. Who knew this would turn into a career? 
I studied communications at university and was able to get experience presenting and reporting for the local community radio station. When I came to Paris in 1998, with a dream of learning French, I put my radio aspirations to one side and pursued a range of other activities. Au pair, student, market research, travel and teaching. 
But the radio dream was still burning within me. 
I plucked up the courage to pitch an idea to my local community radio station for a bilingual radio show. That's how "Happy Hour" was born. The basic principle being to interview inspiring people about their life/expat experiences, personal journeys and projects, from any walk of life, and enjoy listening to eclectic music from around the world. 
It's been on air now for more than 10 years, mostly in English, although I still occasionally do interviews in French. 
After a few years however, I couldn't deny that I harbored the idea of being paid to run a radio. I polished up my CV and went out to "sell" my skills. Very luckily, I found freelance work with French public radio in an English-speaking newsroom, and I'm still there to this day. 
You invite guests from all corners of the globe and all walks of life to share their stories. How does that make you feel? 
Making radio is first and foremost so much fun! I am constantly meeting interesting people and learning from them. They in turn introduce me to other interesting people. And I have a lot of creative freedom. Radio is above all a human experience; based on sharing and listening. The sound of a human voice is so intimate and uplifting, rather like music. One voice can be speaking to millions of people but it feels like they're speaking to you. This is especially true of live radio, a format I particularly enjoy. One has to work harder when listening to the radio because the "images" aren't ready-made, you have to picture them in your head. 
One of my biggest rewards is seeing how relaxed and happy my guests are when they speak about something passionately. It is a very powerful and empowering experience. There is a feeling of excitement and adrenaline in the studio which is unbeatable! 
Can you tell us more about the book project? What does this mean for you? 
First of all, I love books. I used to write and illustrate my own stories as a child. Despite technology changing the way we read, I still feel there is added value in an old-fashioned book, and it's restful to read on paper rather than on a screen. Besides, books are beautiful objects that accompany you through life and much inspiration can be found in them. 
As for the Global Woman book project, what I've enjoyed is the collaborative effort. Working together as a team, seeing women support and promote each other. I enjoyed interviewing each woman individually on the radio, then reading further information in their chapters. It was an honor to accompany these women through the process and watch them grow over the space of a year. 
Did you enjoy this article and find it helpful? Why not share it with your social media network below?