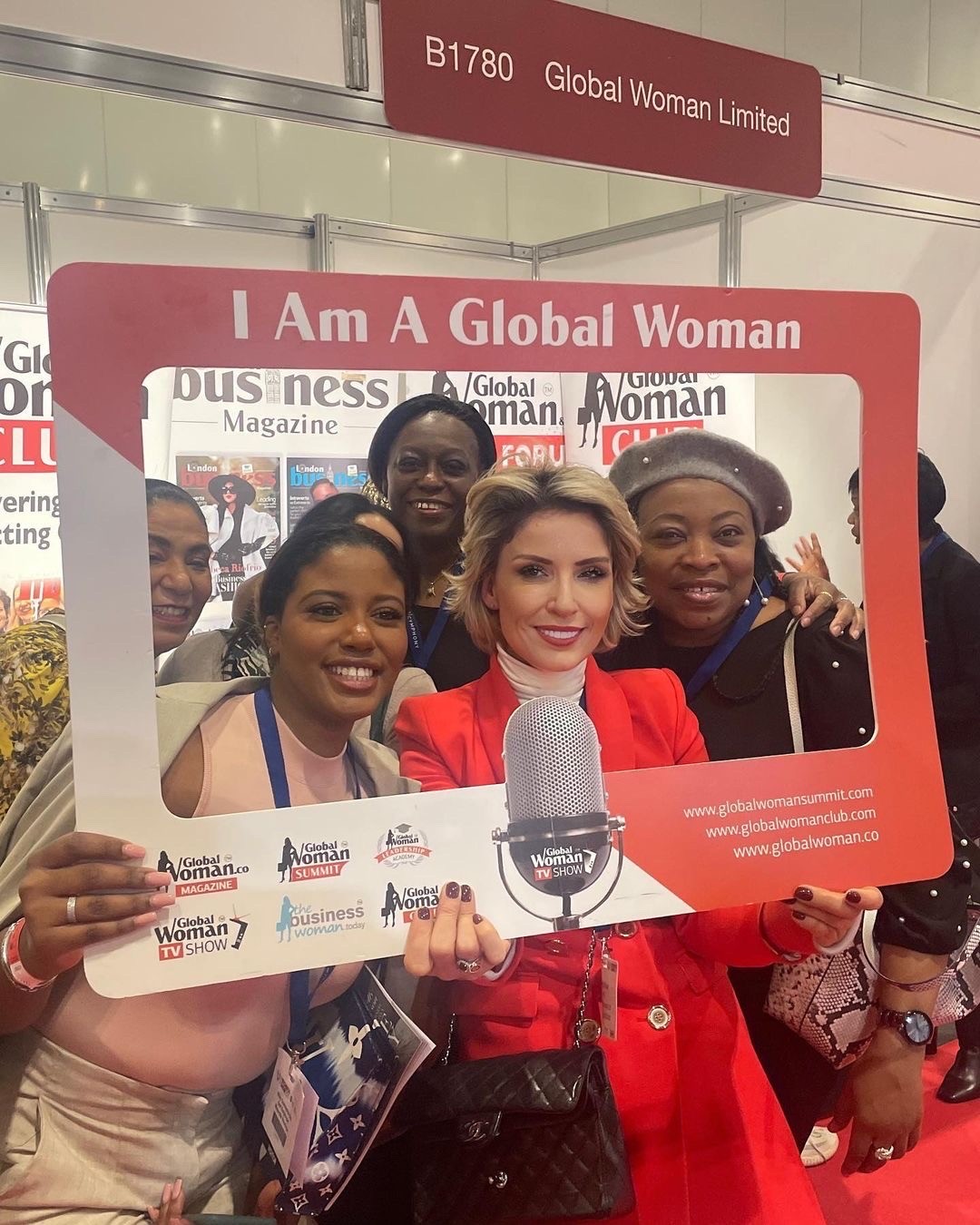 The Business Show 2021: Mirela Sula Takes the Stage
The doors to Europe's largest business event opened on Wednesday for two days of busy business activity, and Global Woman was there for all the action. The two-day event saw over 25,000 visitors, and the Global Woman stand was greeted by many women and men, eager to learn more about our business community, including Global Woman Club members and students of the Global Woman Business School.
As the first keynote speaker of the event, Mirela Sula stepped on stage – the very same stage as the likes of Touker Suleyman of Dragon's Den, Montana Brown of Swim Society and Joe Foster, founder of Reebok – and as you all know, to empower a woman give her a microphone… With a microphone in hand, Mirela took to the stage to delve into her business secrets of starting, launching and going global! Sharing her words of wisdom, Mirela introduced her new audience to the 7Ps, the importance of connection and embracing criticism before finally concluding with her iconic concept of 'you're not a tree', because nothing changes unless we move.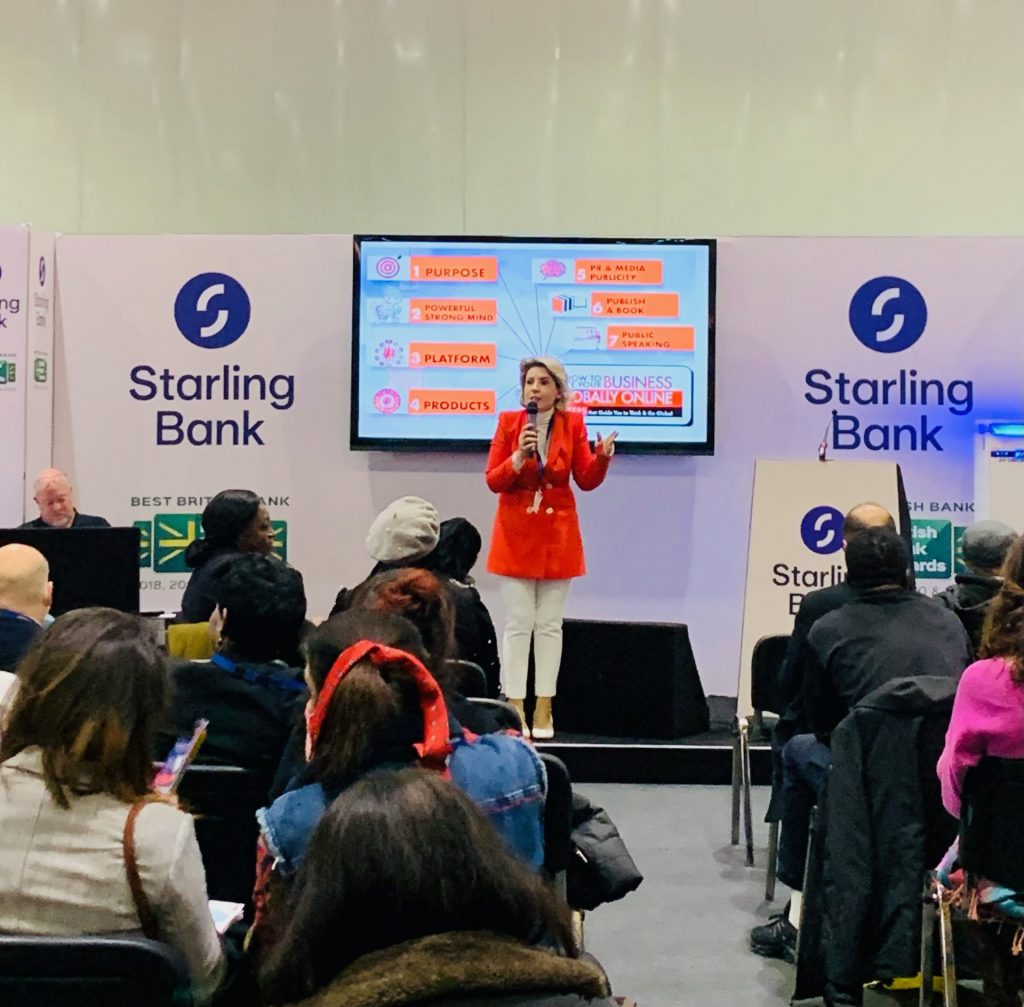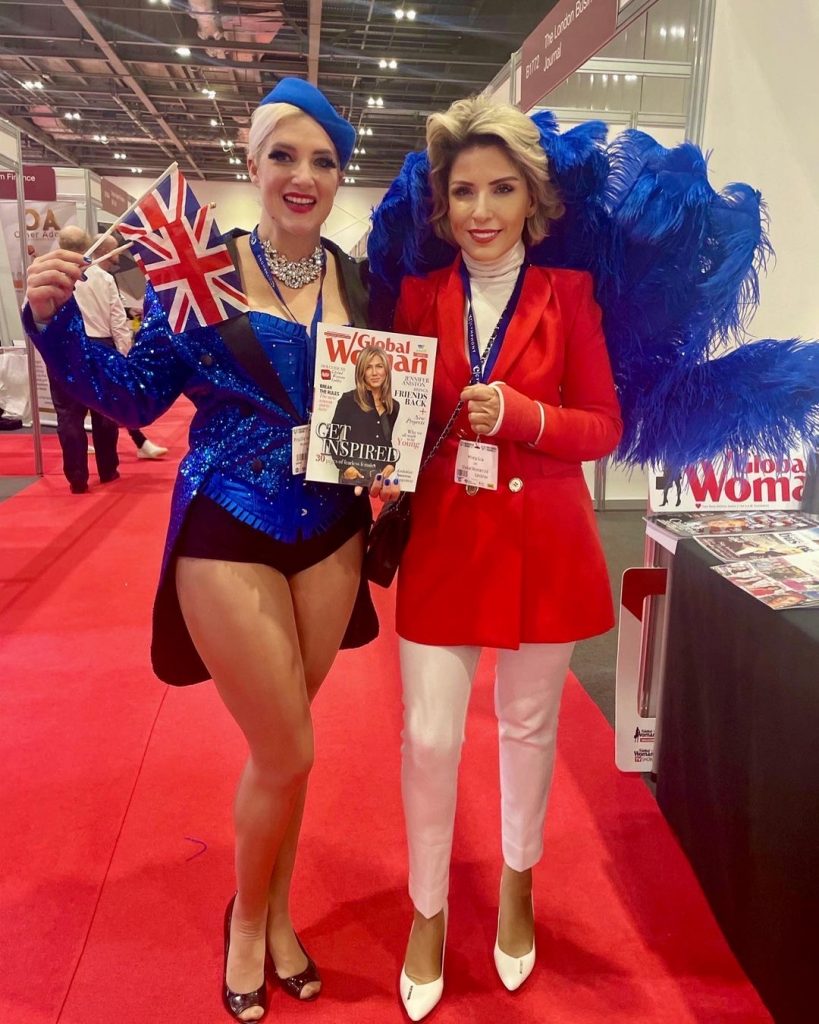 The two days were filled with networking and connecting with both exhibitors and visitors. We were greeted by familiar faces, as our Global Woman members popped by to say their hellos which soon turned into a small gathering of the Global Woman family. Our guests were able to see a full picture of the Global Woman community, as the global ladies shared their experience as a Global Woman member, introducing visitors to the Global Woman clubs around the world from Accra to Manila. Regular attendees of our Wednesday masterclasses had a chance to meet Jessen James in person, who also came and visited the Global Woman Team. With not a single quiet moment at the Global Woman stand, the team had an incredible two days at the Excel Business Show 2021, greeting both old and new faces, welcoming them to the business world of Global Woman.
With over 500 exhibitors and 25,000 visitors, with a mission to help small businesses to grow and develop, the Business Show delved into the secrets of business innovation, adaptation and survival as we slowly recover from the Covid-19 pandemic. With exhibitors focusing on the importance of women in business just like Global Woman, the increasing demand for health and wellness businesses, and the new-found importance of an ergonomic environment of the WFH life, the two-day Business Show had it all. Post pandemic, the Business Show 2021 reflected the changing values of business, with a new focus on equality, health, and solo entrepreneurship.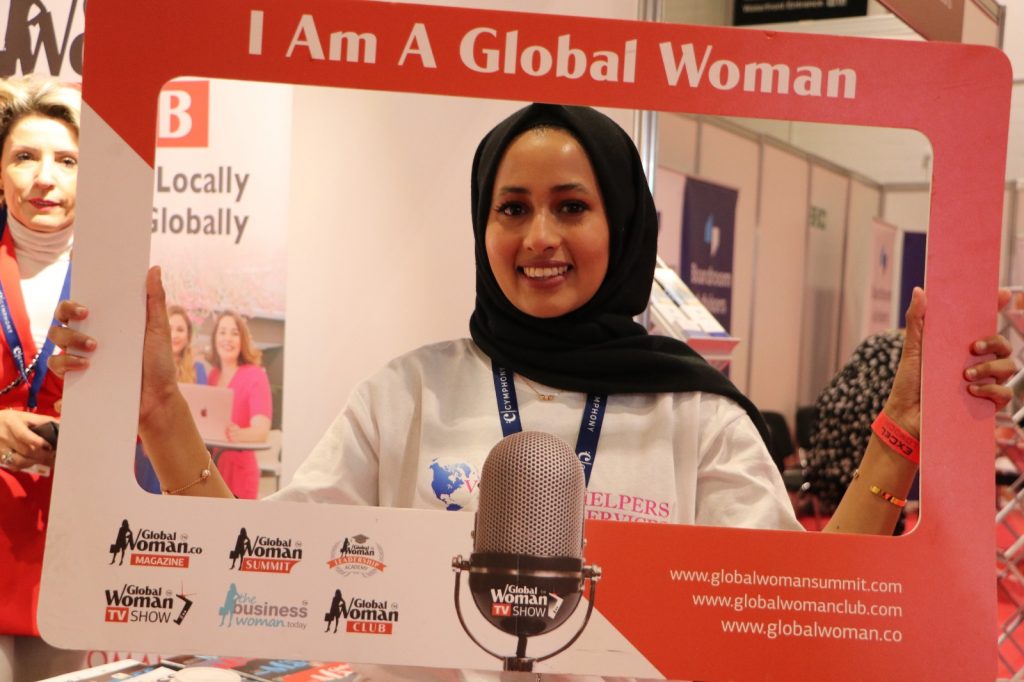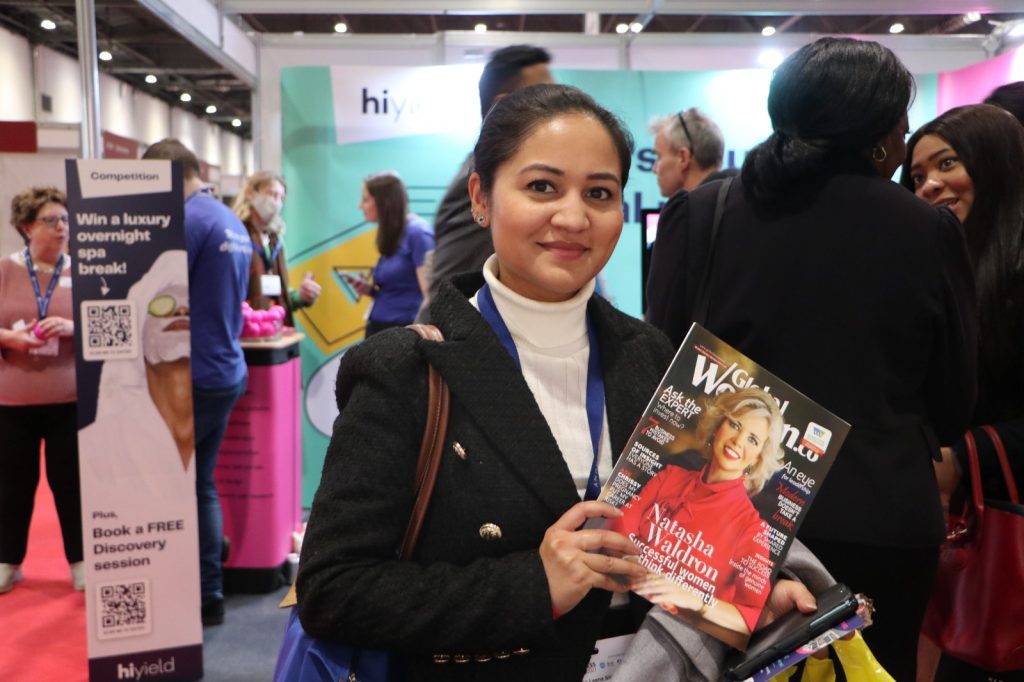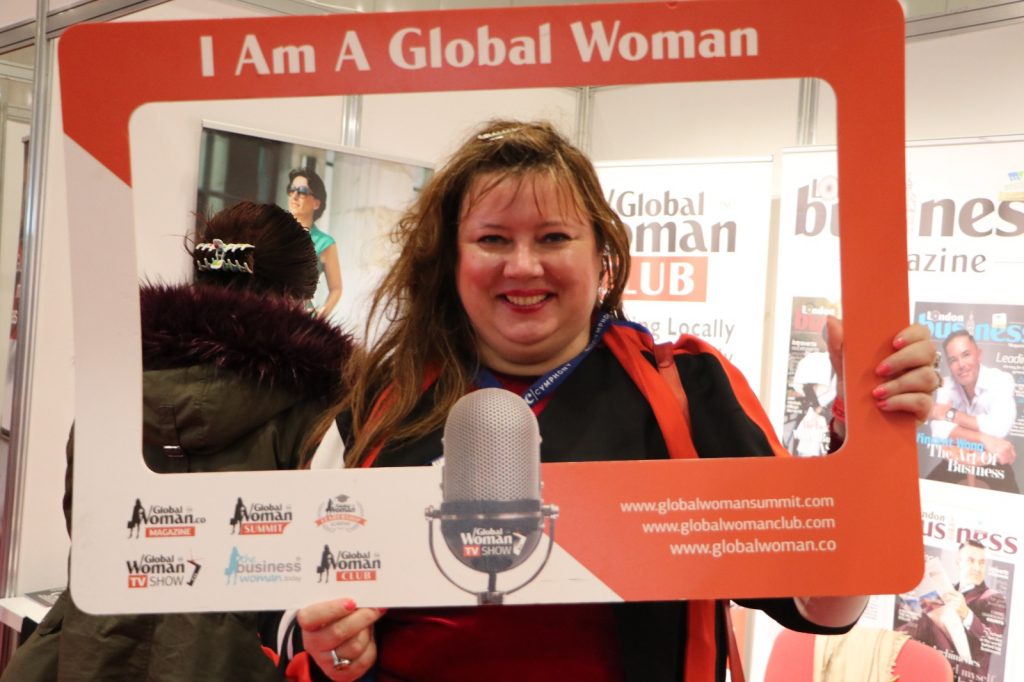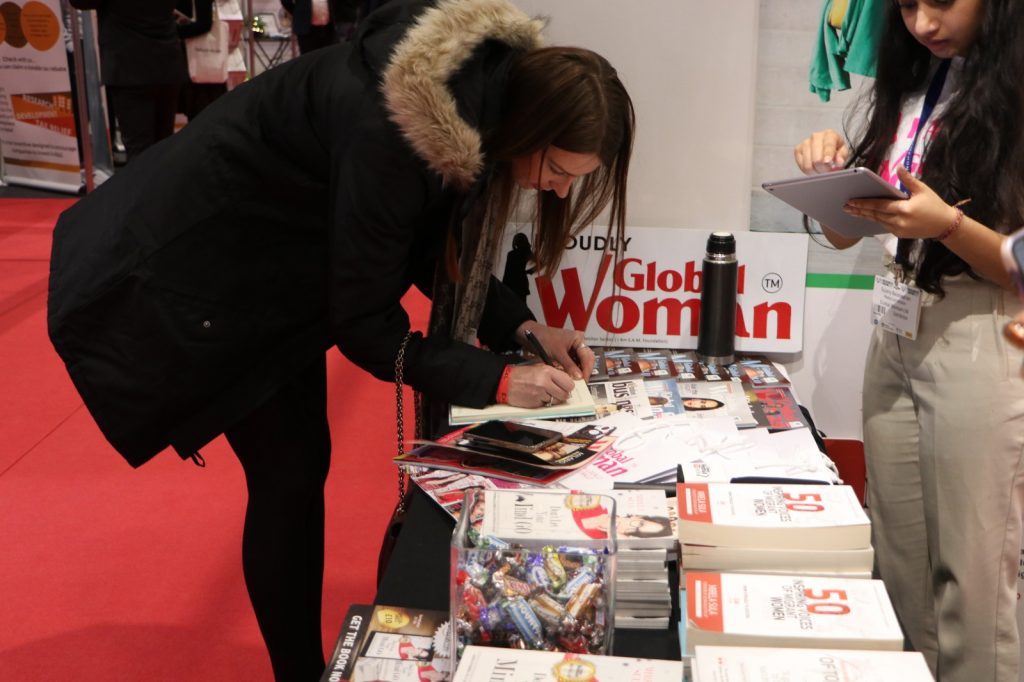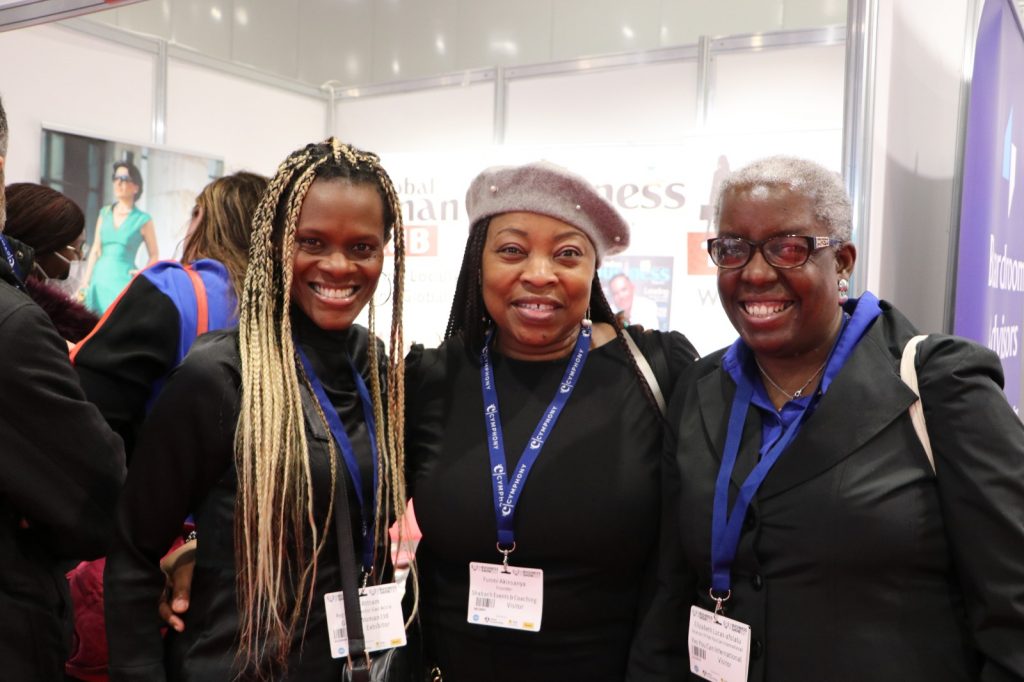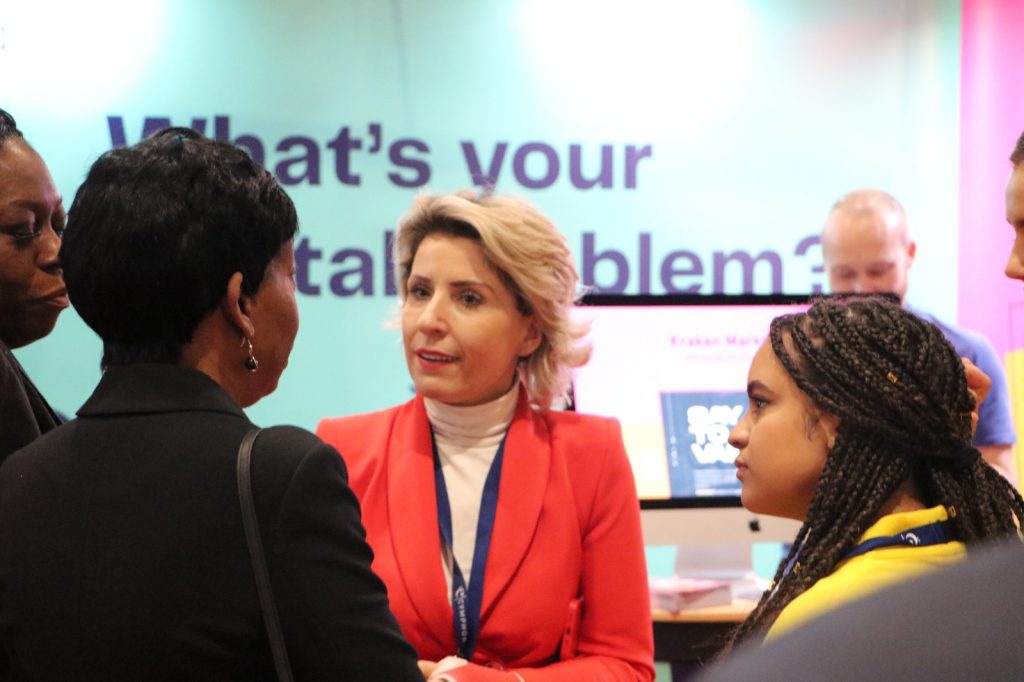 Did you enjoy this article and find it helpful? Why not share it with your social media network below?