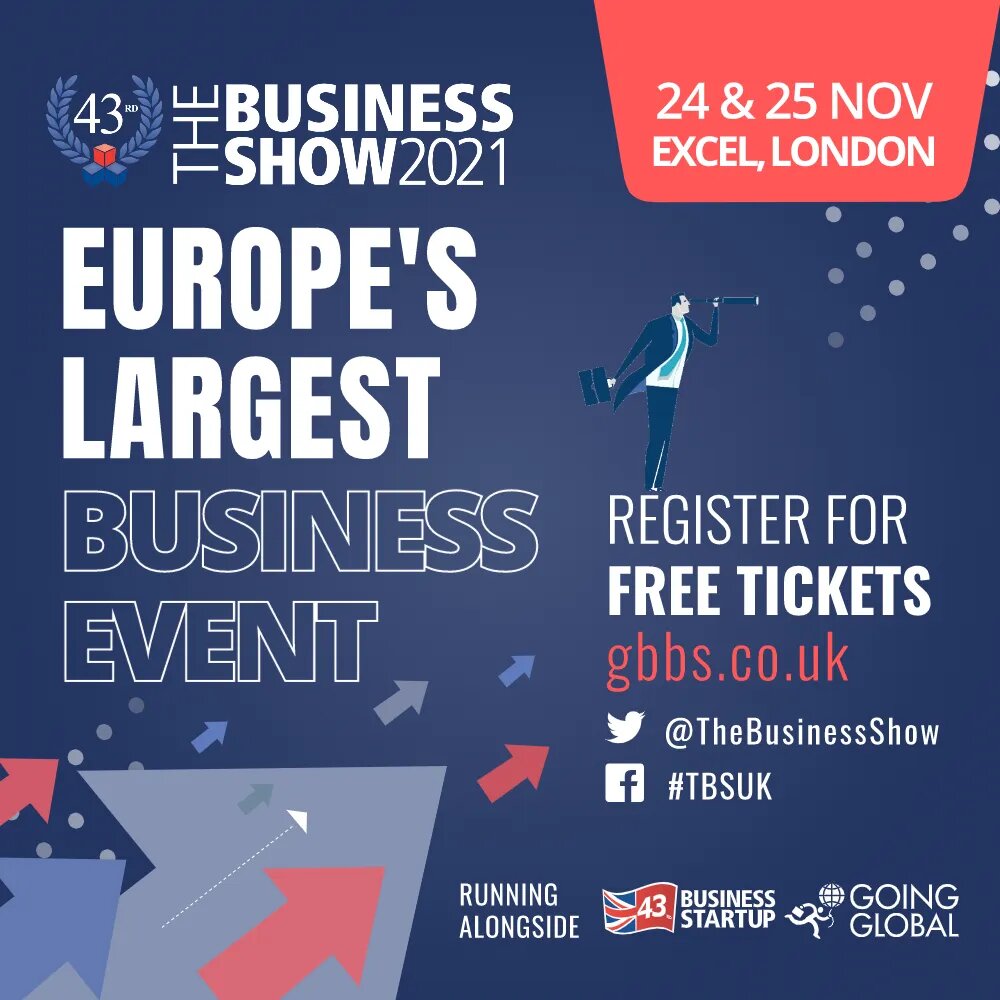 The Business Show 2021: Getting Britain Back to Business
With 500 exhibitors, 200 speakers and 25,000 visitors, Europe's biggest business event, The Business Show 2021 is returning to Excel London on 24th and 25th November.
Helping small businesses grow and develop, the 43rd edition of the show will delve into the secrets of business innovation, adaptation and survival as we recover from the COVID-19 pandemic. This year, your FREE ticket will give you access to the knowledge and innovative services that will bring your business to the forefront of consumers' minds. Join the founder and CEO of Global Woman, Mirela Sula as she takes the stage at 11am on Wednesday 24th November at Keynote Stage One. Come and visit the Global Woman team at B1780 near keynote stage one for a free special gift from us.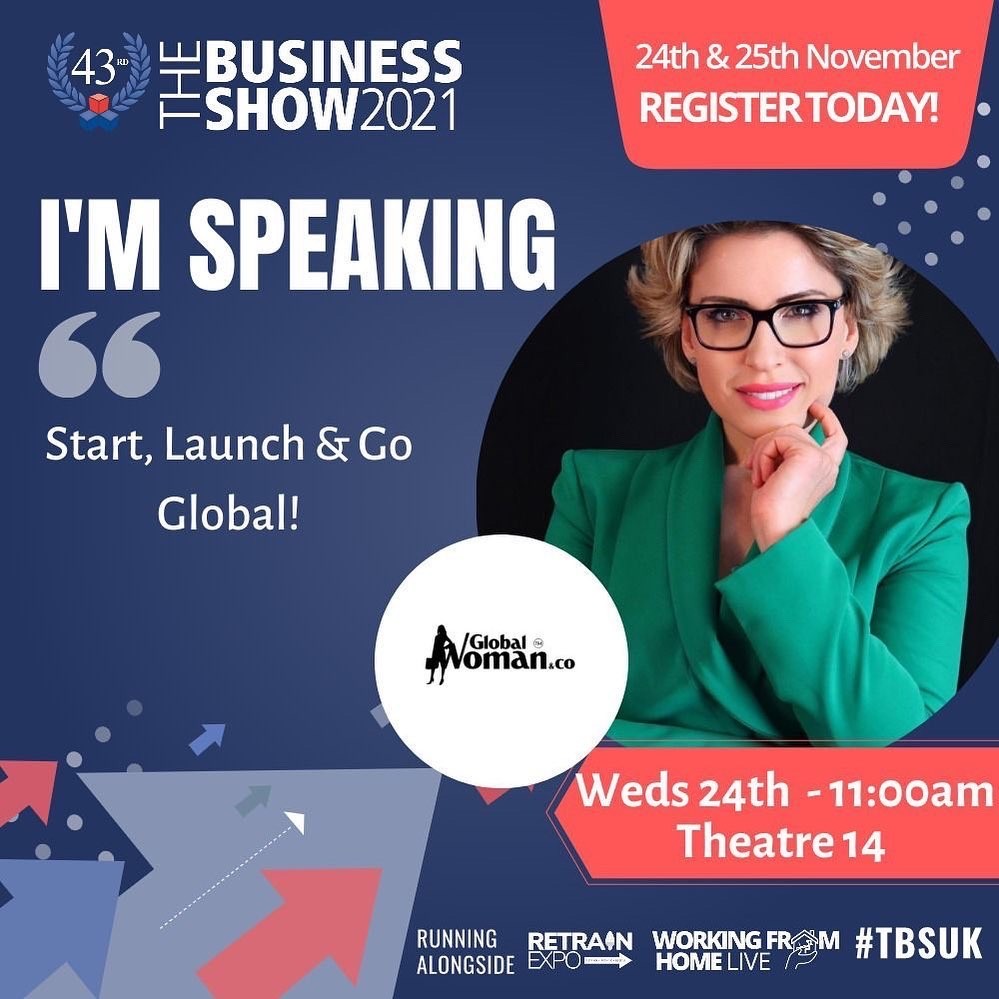 Built from the ground up to educate and encourage the small businesses and entrepreneurs of the world, The Business Show gathers and showcases the knowledge and services of hundreds of business experts and leaders. Learn from the greatest minds in business, revolutionise the way you do business and create lasting relationships with fellow entrepreneurs. The two-day event will be packed with everything an entrepreneur or small business needs to adapt to the ever-changing industry advances and succeed in 2021.
What to expect on the day:
Source All of the Newest Products and Services
Meet over 500 industry-leading exhibitors as they showcase the latest products and services to scale your business to the next level. From websites, advertisements, HR to recruitment, the Business Show 2021 has you covered.
Exceptional Keynote Speakers
The industry's most influential business minds will be taking the stage to deliver keynote sessions, covering everything from the trends driving the industry, to building your brand online! Stay attentive, as business experts lay their cards on the table, sharing their tips and tricks, leaving you with a new wealth of knowledge.
Interactive Masterclasses
This is your opportunity to receive free mentoring and education from industry experts. Take your pick with masterclasses covering everything from financing your business and setting up trademarks to finding the right property and marketing.
Unparalleled Networking Opportunities
There is no better way to create lasting business relationships with experts in your industry. Discuss new ideas and business tips and find the support you need to venture forward confidently, and fully equipped for the challenge ahead.
So what are you waiting for? Head over to greatbritishbusinessshow.co.uk to get your free ticket now, and discover innovative new ways to stand out from the competition.
Did you enjoy this article and find it helpful? Why not share it with your social media network below?