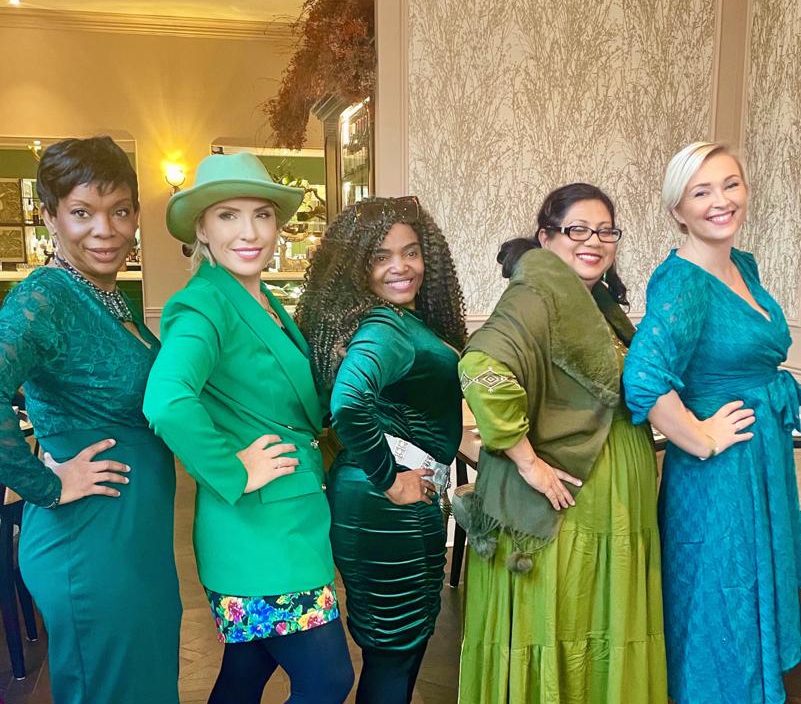 Women in Green: Global Woman London Take on the Sustainable Movement
By Sujany Baleswaran
From vibrant red to delicate pink, November brought a new, equally colourful ensemble of nature's green to our London Breakfast Networking Business Event. A symbol synonymous with nature and the environment has also become tainted with the fears of the climate crisis. As COP26 comes to a close in Glasgow most of our 'green thoughts' have been polluted with the uncertainty of our planet's future. 'Green is no longer a hue; it has become a political agenda, a way of life,' a colour of fears and hope for a sustainable future.
With sustainability at the forefront of the Global Woman London Event, businesswomen and entrepreneurs from all corners of the UK slipped on a green ensemble in support of the sustainability movement. From life coaches to fashionistas, we all have a part to play in climate change. Over 40 women from various walks of life joined the CEO of Global Woman, Mirela Sula, at Richmond Hill Hotel last Friday for another eventful day of networking, connecting and empowering. Our Global Woman community stands for unity and growth, qualities that will lead us to great success, and help us empower women in business all over the globe.
Sustainability is creating a strong wave in the world of business, and women are at the forefront with 58% of sustainability executives in large companies being women. Women and men are experiencing climate change differently, with 80% of those displaced by climate change being women. As a society we need to recognise the important contributions of women as decision-makers, stakeholders, educators, carers and experts across various sectors, giving them a voice to share long-term solutions to climate change. Global negotiations, including Gender Day at COP26, have increasingly reflected the growing understanding of gender equality in climate decision-making over the last eight years. As a community, we aim to empower women, encouraging them to take space in the countless male-dominated industries, and this includes taking space in climate policy and action.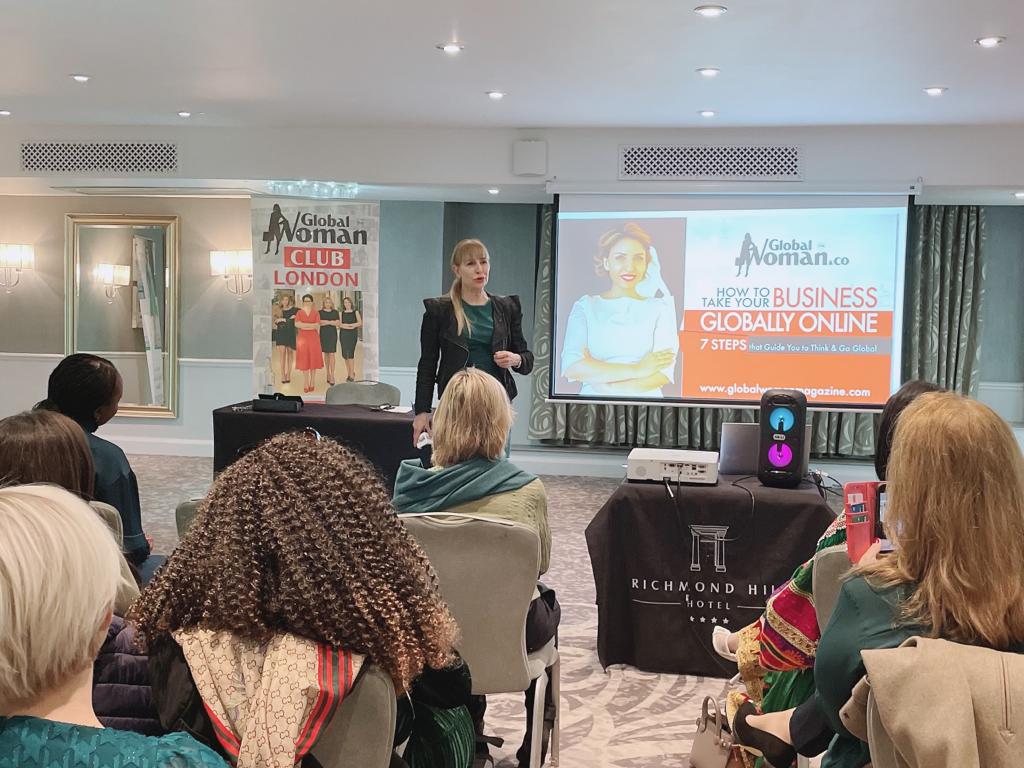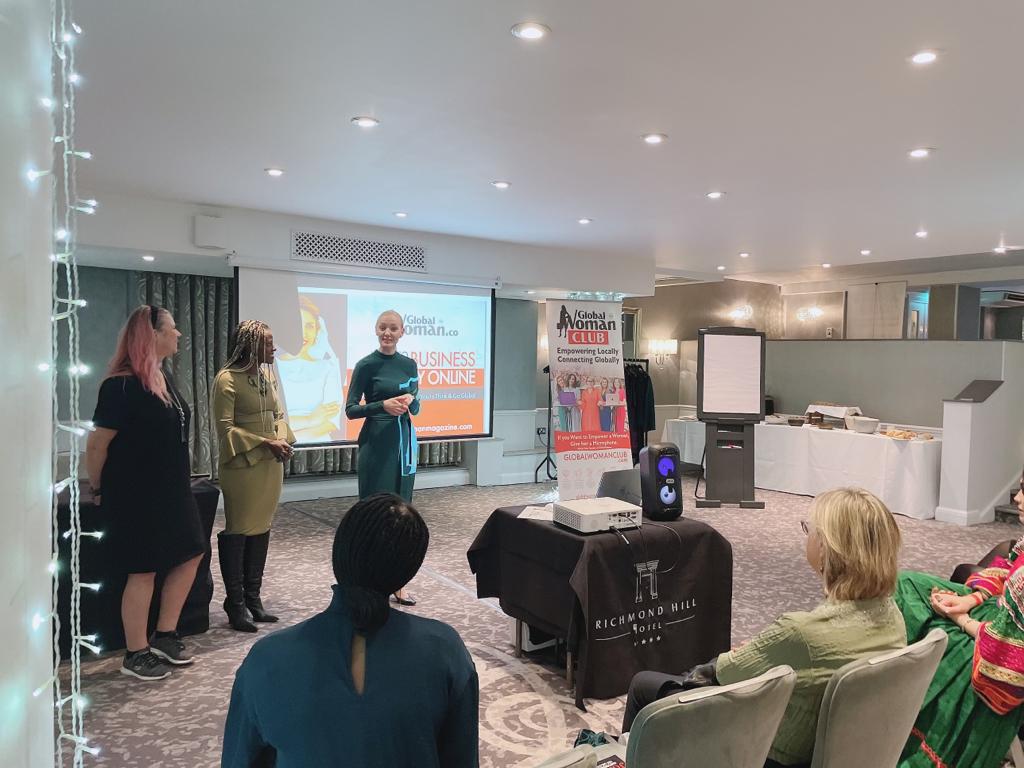 Following the Global Woman motto of 'to empower a woman, give her a microphone', the powerhouses of Global Woman Club London took to the stage for their time in the spotlight. We had the honour of being joined by Baroness Susan Greenfield, scientist, author, broadcaster and member of the House of Lords, as she delved into her career from the successes to the pitfalls, the human brain, anxiety and stress. Her work in psychology has aimed to uncover some of the most elusive questions about the brain, such as what is consciousness. Leaving the women in awe of her resilience and profound knowledge, the ladies of Global Woman London gathered around for endless photos with the Baroness, for another moment to hear her thoughts.
We were then joined by Mirela Sula's special guest, Alexandra Foster, Director leading BT's Global Insurance, Wealth Management & Financial Services. With the Global Microphone in hand, Alexandra took a moment to discuss the future of sustainable businesses as she stated, 'where are you green? Take that green into your business, think about how you're setting up your platform and ensure that technology providers are helping you on your own journey to net-zero.'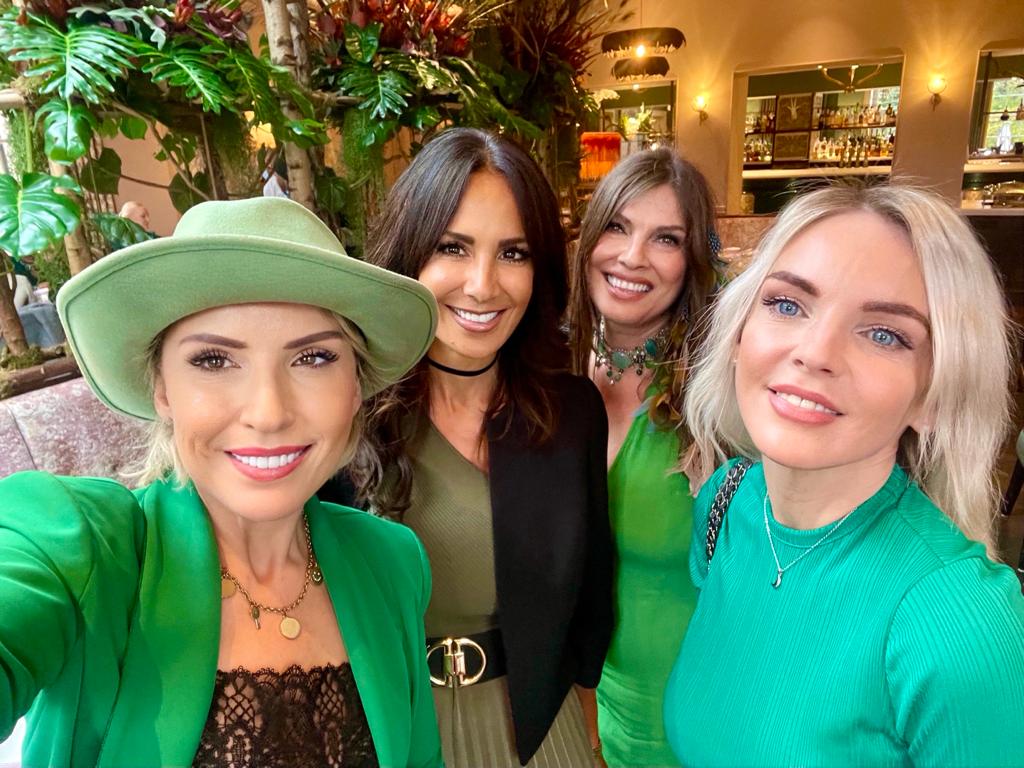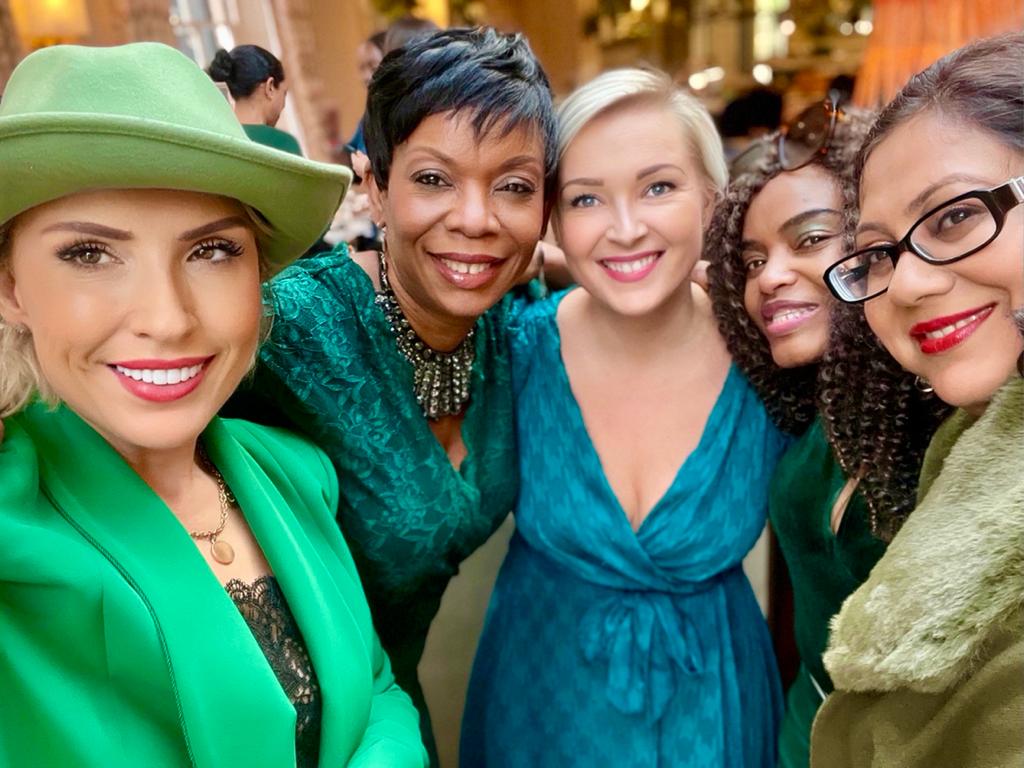 With the desperate call to put a brake on the surge of fast fashion, the second-hand market is set to dominate the fashion industry by 2030. With sustainability in mind, Sonia Summan shared her experience with fashion and her love for pre-loved clothing. More conscious fashion designers are aiming to repurpose or 'upcycle' old stock. With green thoughts in mind and with the direction of resident Global Woman fashion gurus Sonia Summan, Saloua Wood and Somy London, the businesswomen turned models for the day, took to the catwalk for another Global Woman Fashion Show. The entrepreneurs and businesswomen radiated confidence, glamour, grace with a sprinkle of sass as they paraded the catwalk.
Whether it's the technology you use, the packaging you wrap your products in or the clothes you wear, there's always a way to create a sustainable change. Are you a woman with a "green" sustainable business? We would love to hear from you and to share your story in a follow-up article shining a spotlight on sustainable businesses. Contact london@globalwomanclub.com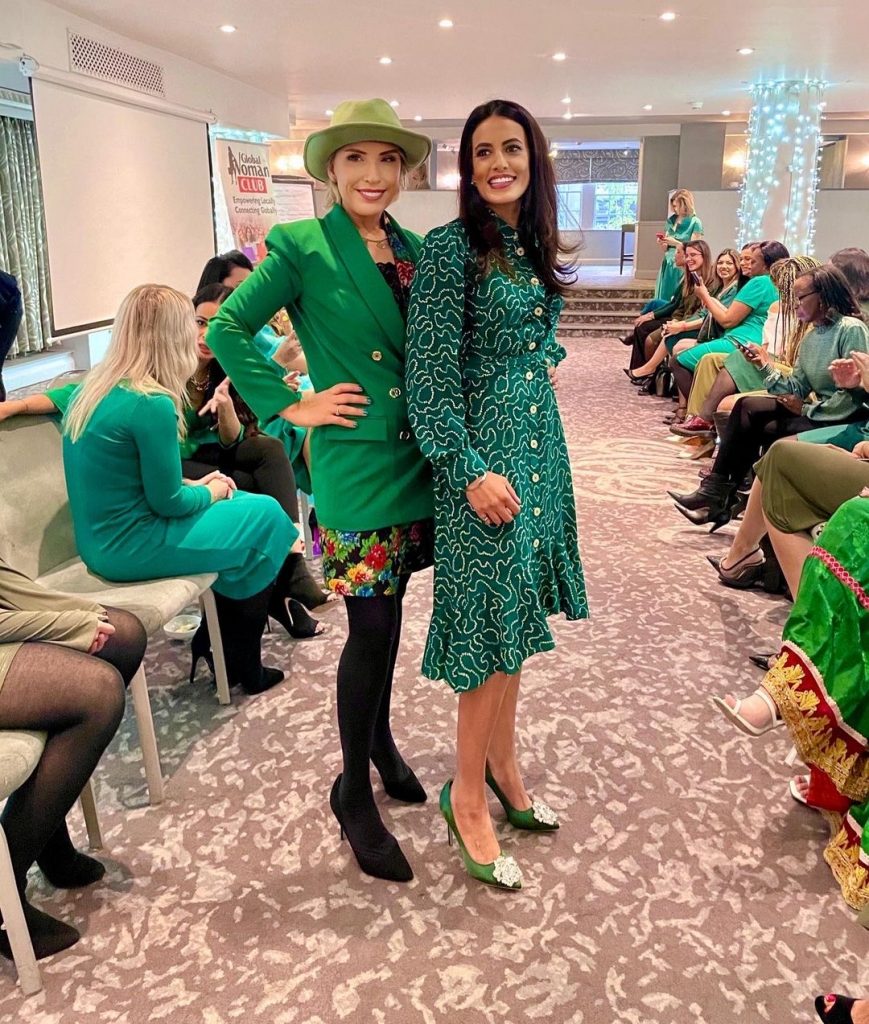 Are you ready for some sparkle? With Christmas just one month away, Global Woman will be hosting their very own Christmas Gala Party on Saturday 18th December at 1 pm at Richmond Hill Hotel. Join us for a day of delicious food, music, laughter and fabulous women. Get your tickets here today!
Did you enjoy this article and find it helpful? Why not share it with your social media network below?