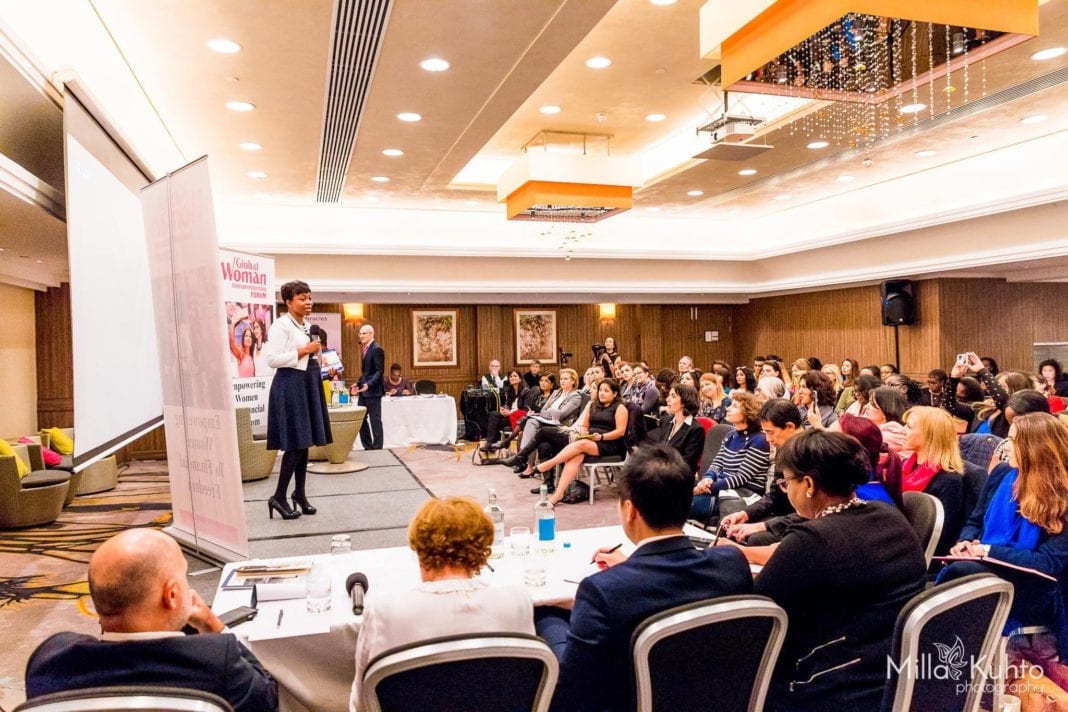 THE ART OF PITCHING TO ATTRACT INVESTMENT AND SUPPORT
THE ART OF PITCHING TO ATTRACT INVESTMENT AND SUPPORT
By Trevor Clarke
Pitching is an art, overlooked by many entrepreneurs as an essential skill for growing the business, winning contracts, gaining big sales orders, and attracting investment or funding for business growth. It is a combination of getting the content, delivery and tone right. And being well prepared for the questions to support what you have said or to fill in the gaps with anything missed or only briefly mentioned. You need to know who you are pitching to, research them and understand what they may be looking for, what will appeal to them and why you believe there is a match between what you produce or provide and what may be of benefit to them. You may be seeking investment but it could be knowledge, mentoring, partnering, introductions, or the whole package. But always remember that first and foremost, people buy from people more than anything else.
One of the highlights at the Global Woman Entrepreneurship Forum on 1st November 2016 was the "Pitch to the Dragons" session hosted by Adam Strong, which included among judging panel members a special guest, Baybars Altuntas, one of the Dragons on the Turkish version of Dragons Den (known as Shark Tank in the US), and Chair of the World Business Angels Investment Forum. Other "Dragons" offering kindly and constructive comment and advice that day were, John Lee, Global Speaker and Co-Founder of Wealth Dragons, Fiona Harrold, Life Coach and creator of the Starmaker Programme, Camilita Nuttal, Founder of Event of Champions, and Chelsey Baker, Founder of Mentoring Day.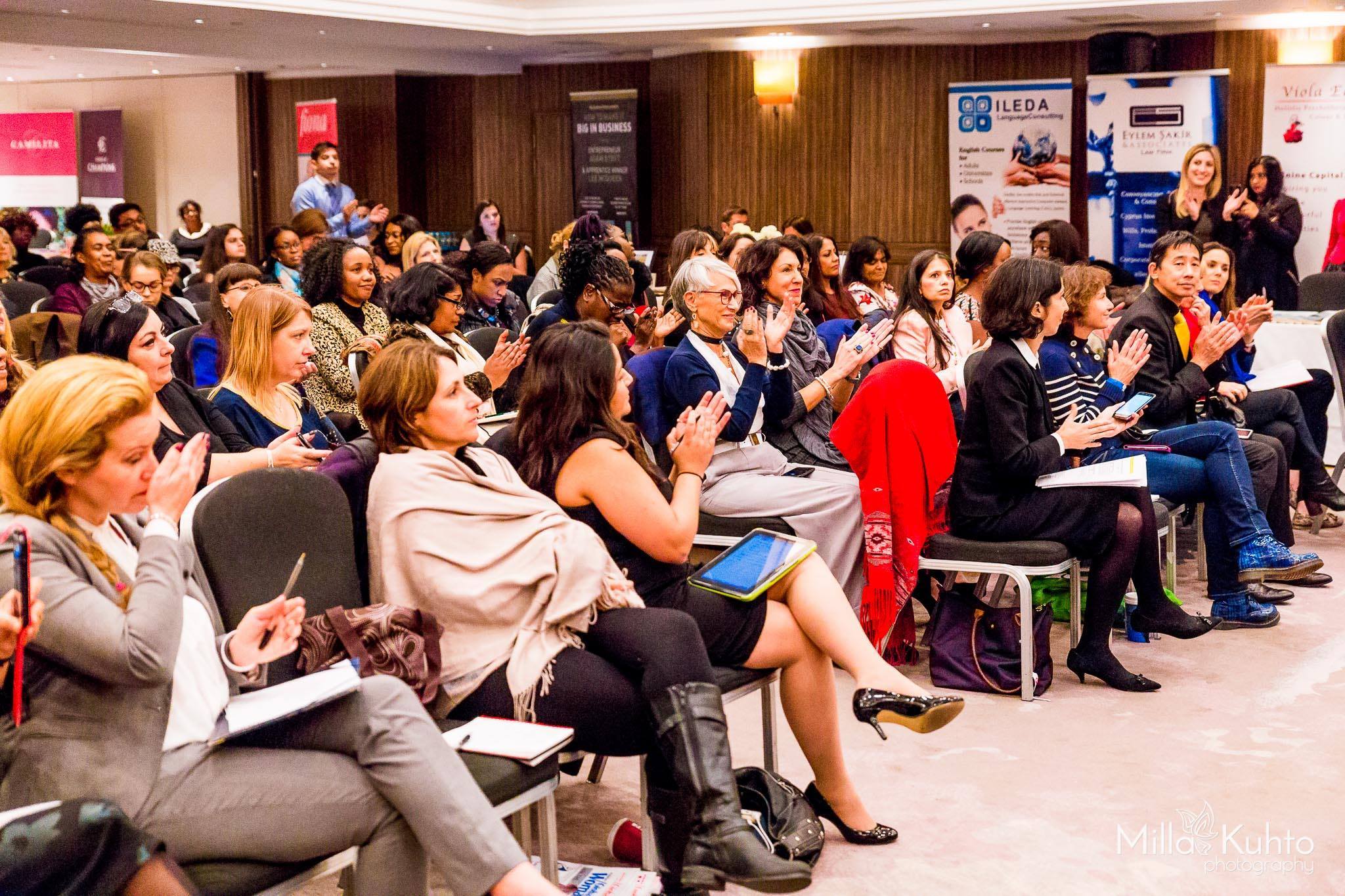 Five women were given the opportunity to present their five minutes pitch, then answer questions and receive feedback and advice from the 'Dragon' Panel Members. It was their first time and extra nerve-racking for them was to also present in front of a room of 150 entrepreneurs observing and listening! Unlike the BBC TV programme where it is all or nothing, each candidate would be given a reward from a 'Dragon' that would help with their personal and professional development, and with the ultimate prize of attending the World Business Angel Investment Forum in Turkey in February, the opportunity to meet potential investors.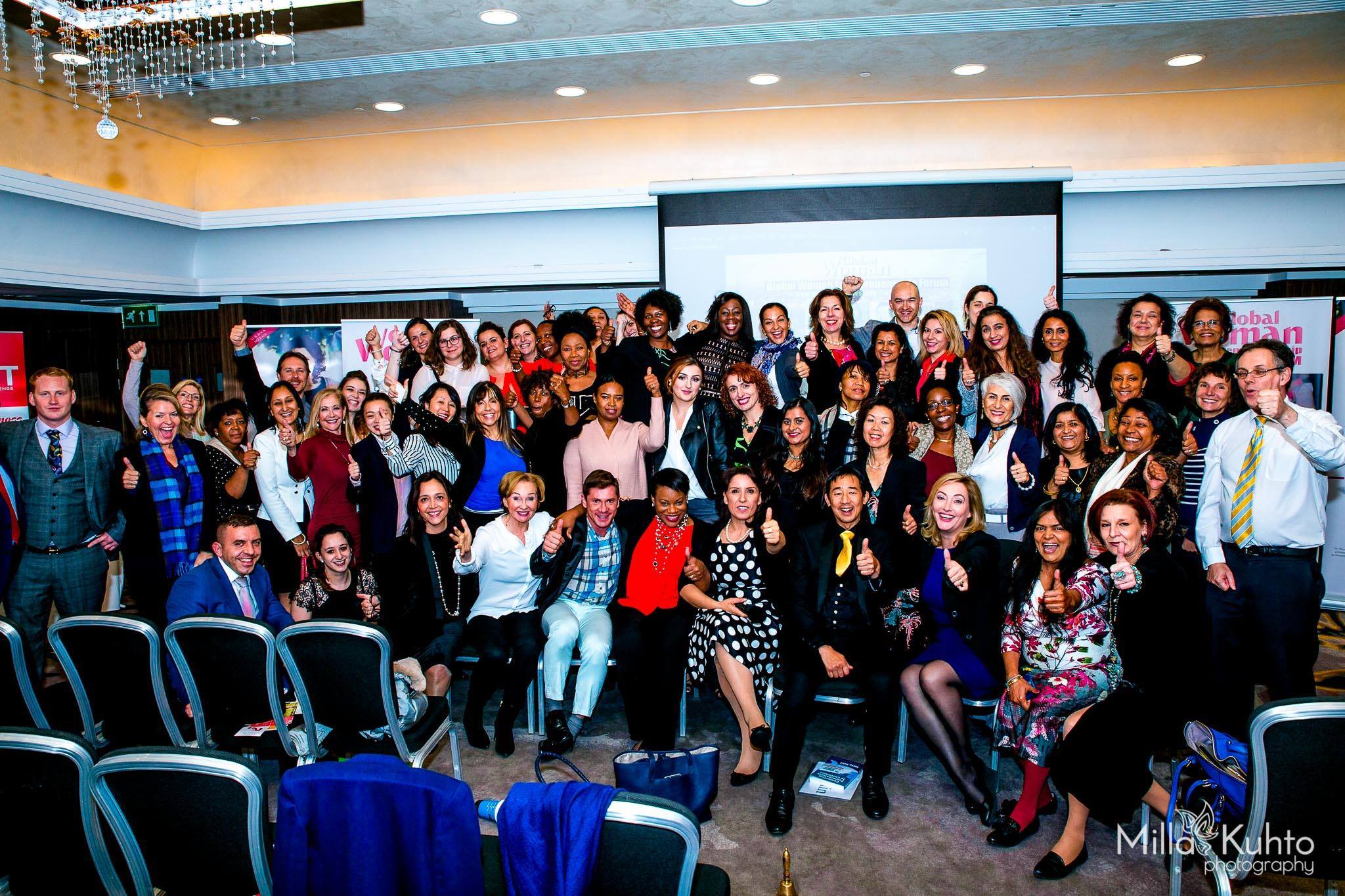 The following is a summary of the candidates, their pitches and business, and feedback given, which may help you with your own preparations in taking your business to the next level in 2017. If you weren't present then the style and tone of delivery is missing but see what you think of the pitch and any observations that may guide you. They have all been framed within a structured format, and taken from the candidate's prepared speech. We would welcome your comments for a follow up article, please email them to info@globalwoman.co
BERIL ÖZTUNALI
Beril Öztunali is a Turkish entrepreneur and founder of ILEDA Language Consulting in Cyprus. Being fluent in 3 languages and the experience of over 25 years in management, charity, and marketing paved the way to establishing her company providing translation services and English language courses.
Establishing credentials: I started my professional career as a translator and assistant to the Project Manager of SOS Children's Villages in Turkey. Within 2 years I became the National Director of Turkey and North Cyprus, where I remained for 16 years. In 2006 I became the Marketing Director for two Turkish Superyacht Builders. Having a history of immigration in my own family over the last two generations, I witnessed the challenges of a language barrier and was lucky to benefit from growing up bilingual.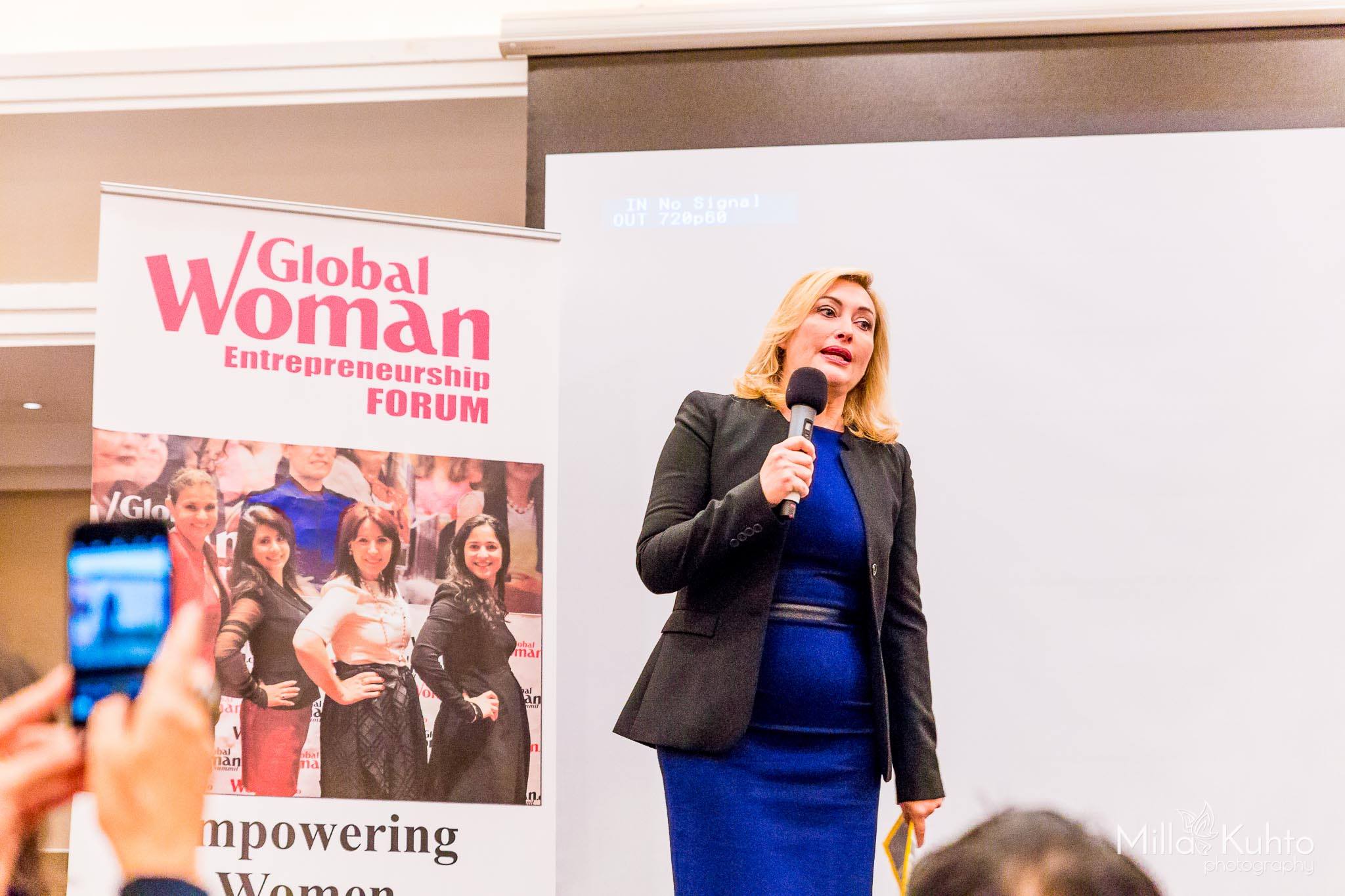 Problem identified: The language barrier is especially apparent in situations of life where a change of native country is provoked by external circumstances resulting in immigration and fleeing the country as we witness every day. Once arrived at a safe country the biggest challenge is to adapt to the new life and get integrated.
Opportunity: According to statistics of migration observatory there were around 127.000 immigrants looking for work and 33.000 asylum applications in the UK last year. 6.800 of them were women. A significant share of relatively skilled recent migrants has taken up employment in less-skilled occupations in the UK. With appropriate support many of those are likely to be future entrepreneurs, as statistics of the Home Office show that 56% of recent self-employed immigrants live in London.
Solution/benefits: The Gateway 2 Tomorrow project I'm proposing provides an opportunity for immigrant/refugee women to learn English the fastest way possible. This can be achieved by bringing together the DynEd Language Learning System provided by Ileda and a charitable institution (or NGO) and donors who are willing to assist in the logistic set up and allocate funding for the benefit of those women. The mission of Gateway 2 Tomorrow is to improve the employability, self-employment and entrepreneurship of refugee and immigrant women in the UK by learning English as a first step of integration.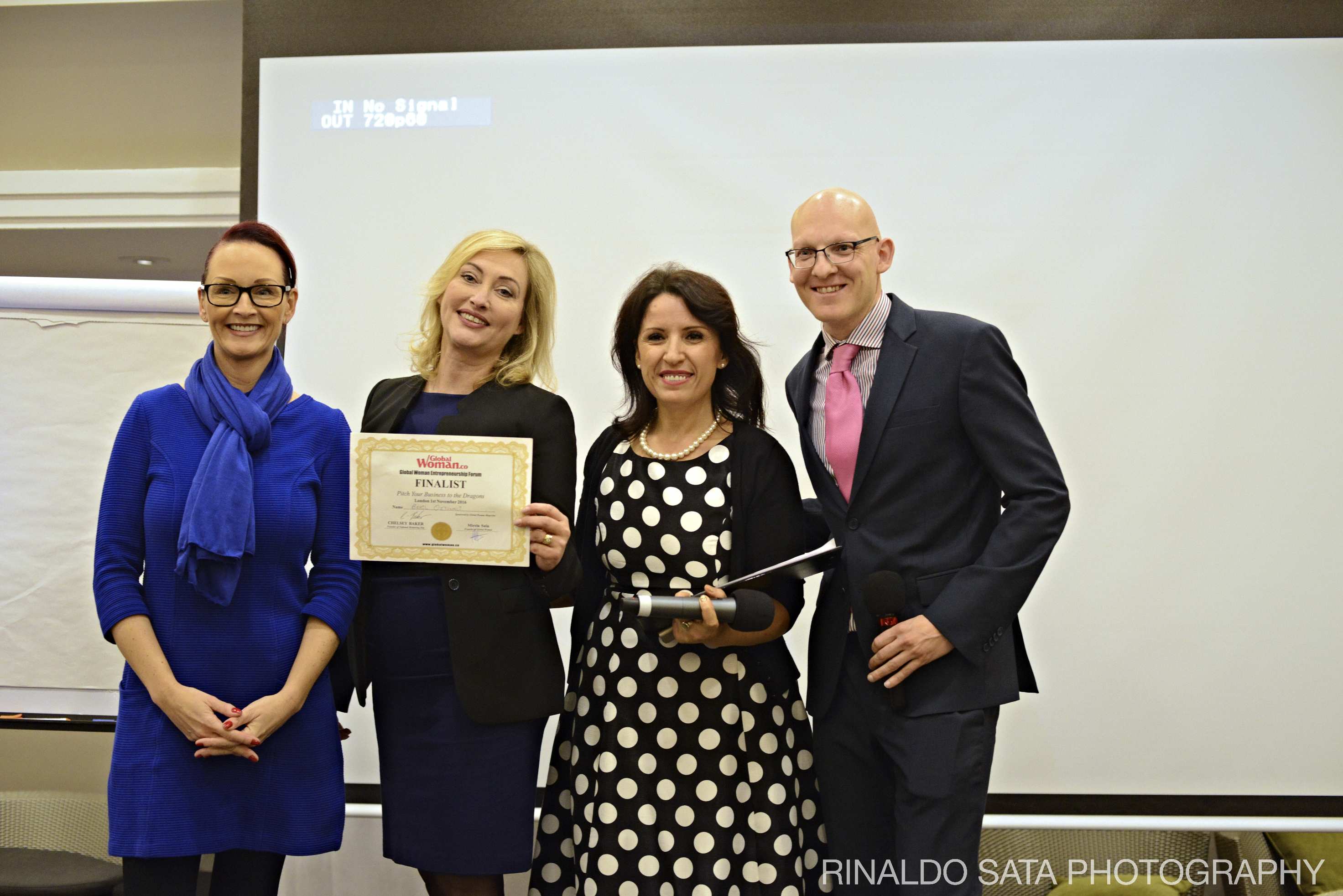 Seeking: I'm here today looking for introductions to possible donors, charities and non-governmental organisations that would be assisting and funding this project benefiting 700 or more women yearly.
Advice heeded: "People buy from people. Invest in people. Let people know why you are there". "You cannot be a secret and a star at the same time".
Prize awarded: 1 hour of business mentoring from Chelsey Baker.
MYLENE FERNSTRÖM
Mylene, is an international speaker, author and consultant specialist in Excellence. She is a Swedish/Colombian Chemical Engineer and e-Commerce Manager. In her pursuit for excellence, Mylene moved to Sweden as an exchange student in 1990 and has since lived there.
Establishing credentials: I am the founder of The Excellence Management Company which is a consultancy firm specialised in identifying strengths and habits of 'Excellence' in companies and people to use them to attract and retain employees and clients. Making companies memorable as the best in their field, increasing their sales volume as well. I am an engineer and e-commerce manager with 25 years' experience working with management in the corporate world at companies such as 3M, Volvo, Aker Kvaerner and Metso Power. I am also a former Excellence Award Winner at Volvo.
Problem identified: As we all know, the world is changing fast and many companies have not reviewed for a long time what their clients really desire. And according to Gallup research, only 13% of employees are engaged in their jobs and 87% very seldom discover their strengths at work. Unengaged personnel working towards the wrong target can be devastating for any company.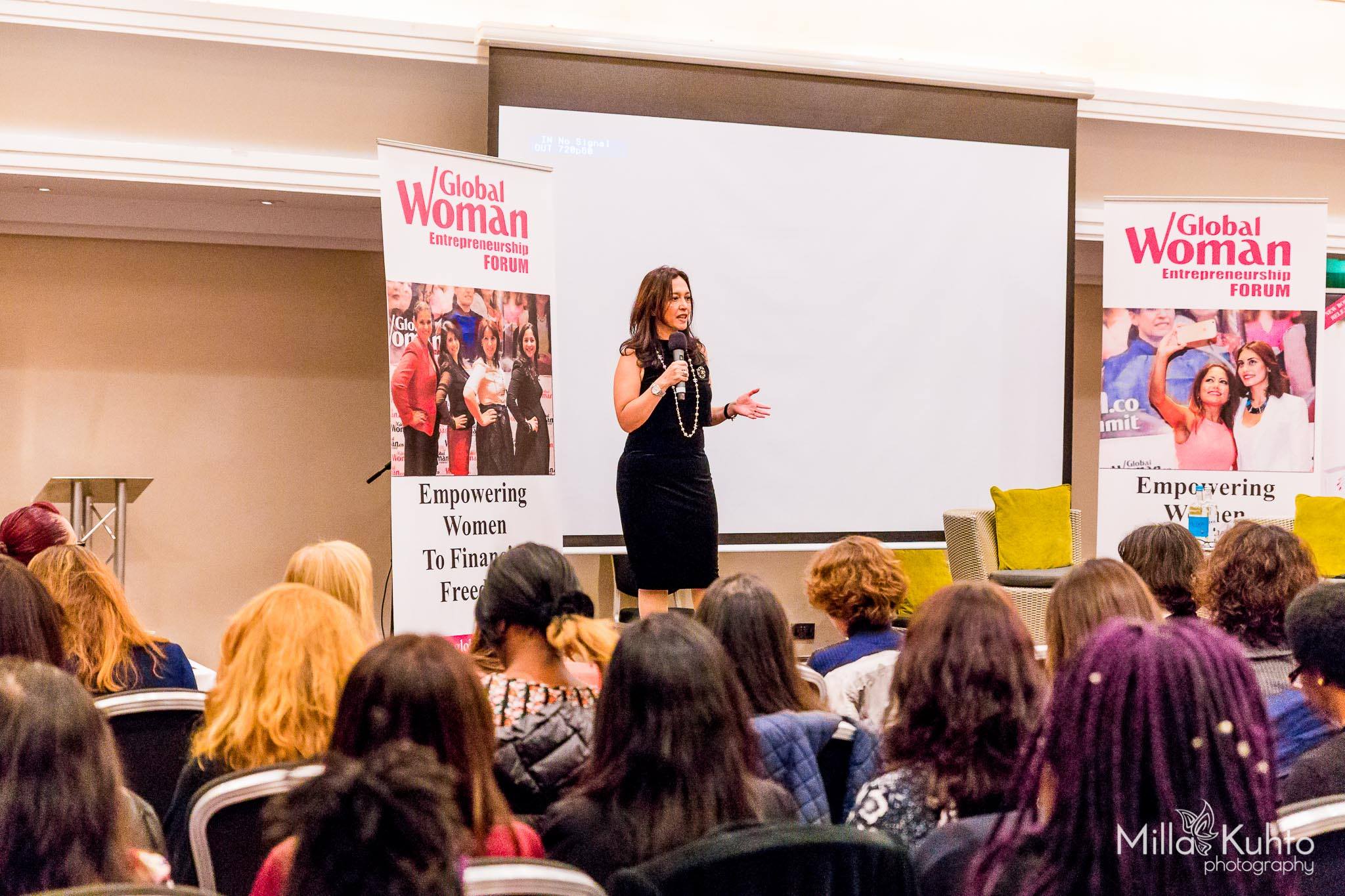 Opportunity: The Excellence Management Company focuses on the improvement of companies and persons in order to increase sales. Finding the key strengths that already exists.
Solution/benefits: By working with Excellence Management you will be in a 5 weeks programme, including evaluation, workshops and a blended learning technique for both teams and individuals. The aim is to build a better brand of the products, increase sales by 20% and also reduce costs, which are now focused on non-profitable aspects. This is to get them to perform better with current resources, and to perform with excellence. This will refresh their brand and attract new customers. You get high employee and customer satisfaction when creating a world-class culture.
I want my programme to be the role model and a school book in how to achieve 'Excellence'. I want to be a best-seller author in this area.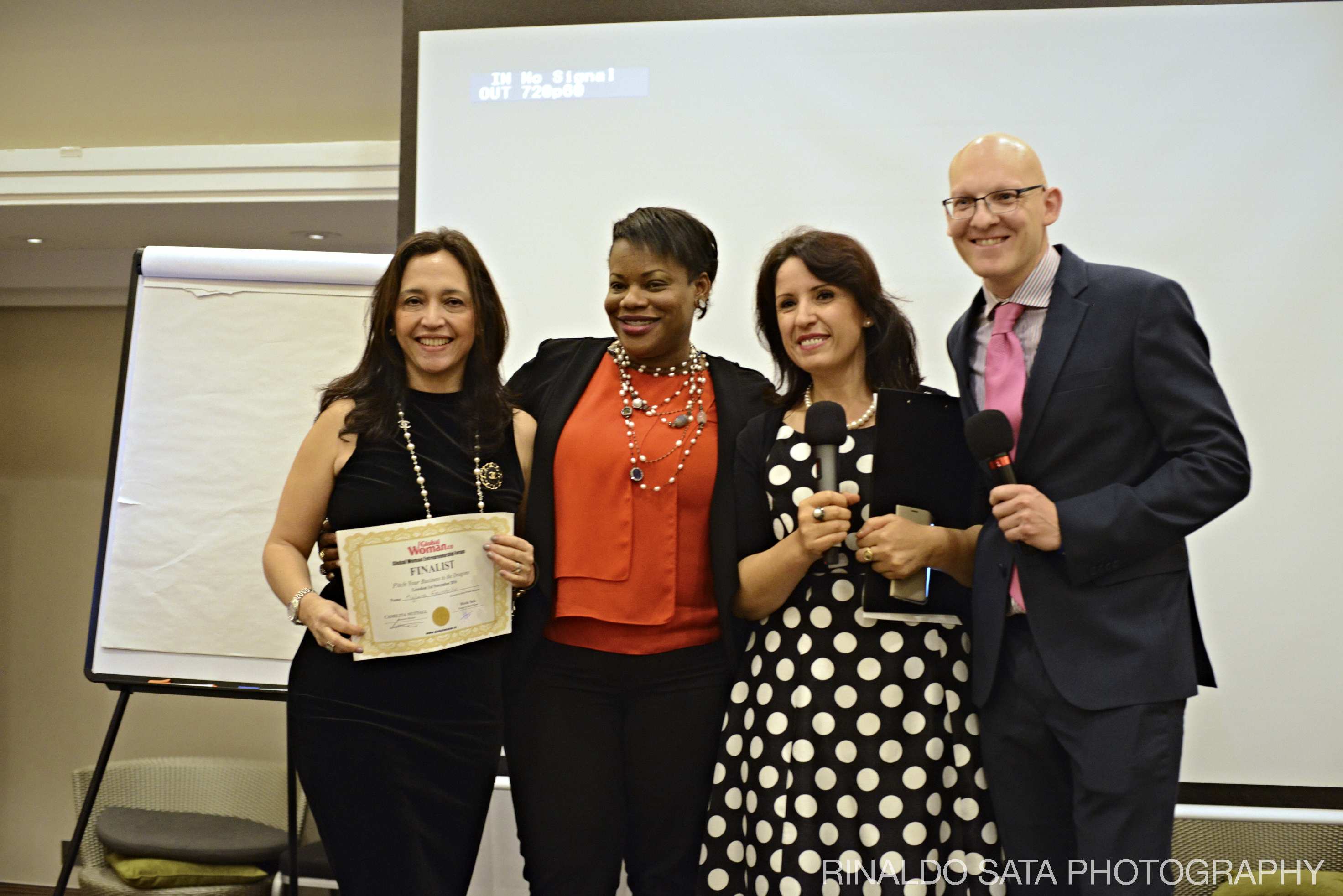 Seeking: From the place where I am today and in order to achieve this I am looking for:
New clients that are in need of improvement that can see the benefits of working with us and focusing on their areas of excellence: individuals, small or medium size companies
Contact with big companies and famous people that can be role models in excellence for other women, men and entrepreneurs in general
Coaching from an experienced person to further develop my programme in both printed and digital form to generate more sales.
Advice heeded: Be clear about the problem I am solving.
Prize awarded: 3 coaching sessions from Camilita Nuttall.
EYLIM SAKIR
Eylem Şakir is a founding and managing partner of Eylem Şakir & Associates Law Firm. She graduated from the Eastern Mediterranean University Law School (Cyprus) in 2001, received her Masters degree in European Law from the University of Nottingham (UK) in 2002 and is currently pursuing a LLB Graduate degree from the University of London (UK).
Establishing credentials: I am an advocate from Northern Cyprus who specialises in Real Estate, corporate and commercial issues. I worked for KPMG Cyprus for 2 years, one year for the European Commission and had six years experience in one of the leading law firms in North Cyprus, and then I established my own law firm in 2012. I have completed many projects with big investors such as Afik Group, GTR Development Ltd. e.g. from foreign countries, e.g. Israel, Russia, Turkey, Nordic countries, UK, where the turnover of the investments were boosted by at least 10% to 25% within one year. I am still dealing with many big projects and have extensive experience in property investment schemes.
Problem identified: Some may think that investing in property, especially in Europe, has no turnover, when one considers that the UK house prices have been stagnating and only just starting to rise here in London.
Opportunity: House prices in some areas of Cyprus which have risen in comparison steadily for the last 3-5 years by on average 8-10% per annum. It certainly makes for interesting times in the sun. Cyprus is a golden island especially for investors. The island is so open to many new projects especially in the property business. The investment that you make in Cyprus does not lose value, the property or investment doubles or triples its value in a very short period. As a very recent example, one of the properties I bought was a three bedroom flat in the centre of Kyrenia for 100,000 GBP six months ago and if I decide to sell it, its value is now 150,000 GBP.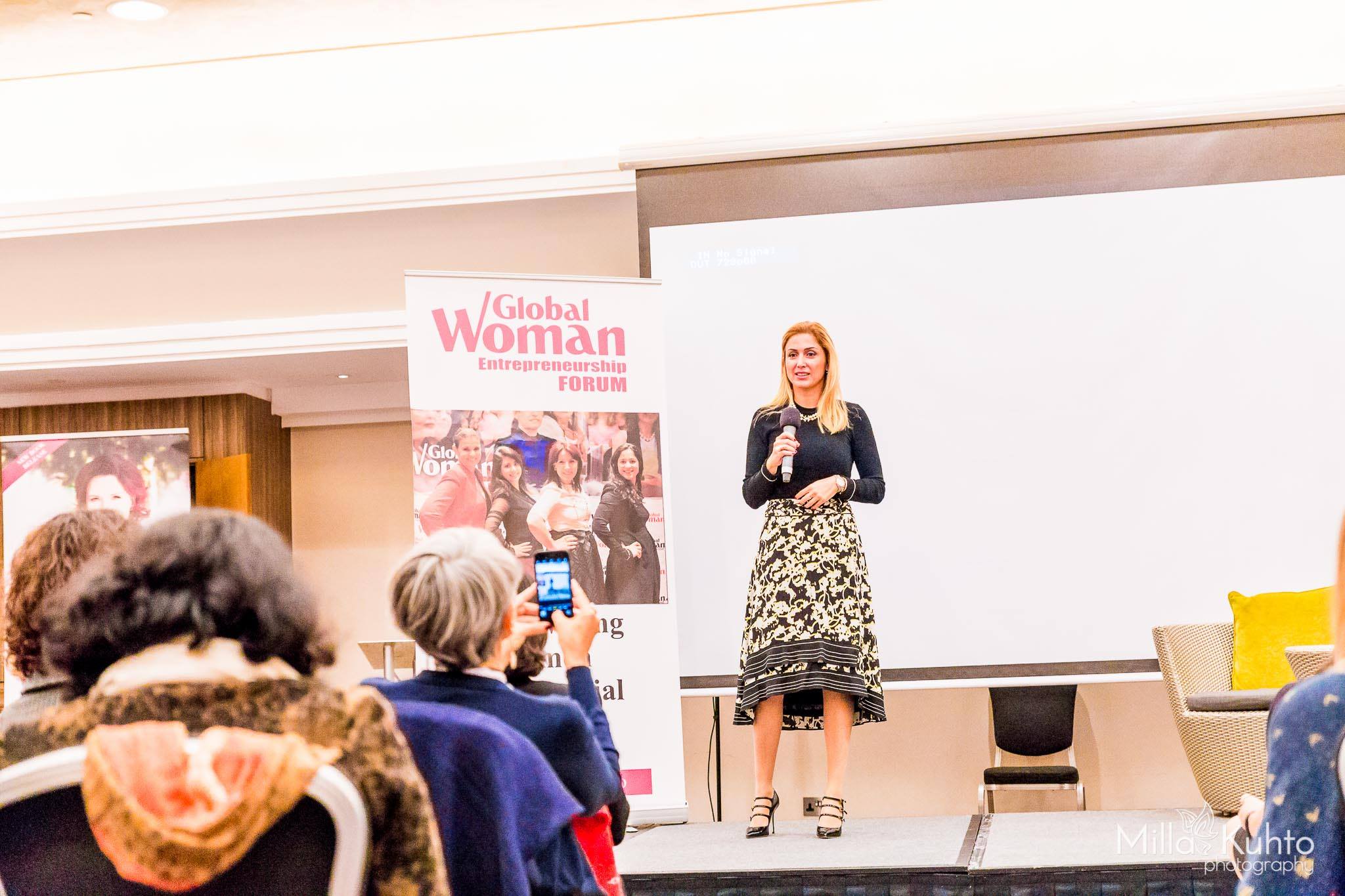 Solution/benefits: Therefore, investing in some areas of Cyprus is like putting your money in a bank which gives you a high interest rate; at least between 8% -10 %. Some of you may already know that Cyprus is sunny nearly all year long and there is a high quality of life, meaning it is an ideal place to invest in a second home. I am working on a project called Renaissance Residence. I have set up the company and it has full ownership of 123,412 sqm which is located in Iskele. The current market value of the land is 4.6 million GBP. The concept of this project is to create "A city within a city". The current value of the units are 20.3 million GBP. The projections for the forthcoming 5 years are likely to reach £40+ million GBP.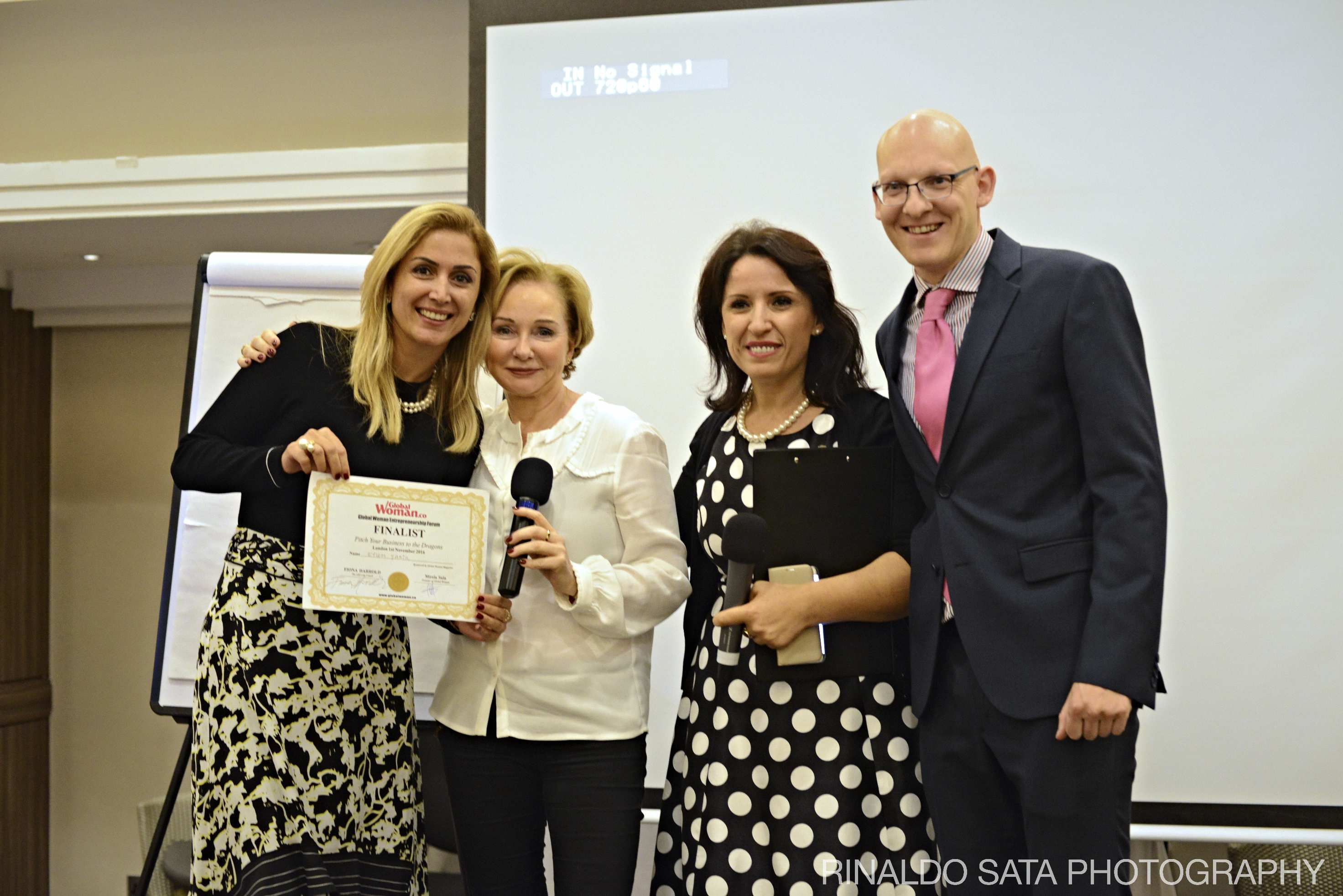 Seeking: I am here to pitch for investors from around the world. Let me give you the opportunity to invest in Cyprus and you will not only increase your turnover but also get to finalise projects in a paradise-like island.
Advice heeded: Do everything with consistency and confidence.
Prize awarded: 3 hour coaching session with Fiona Harrold.
TINA ALLTON
Tina Allton is the co-founder of undefeeted, an award winning global not for profit organisation which helps people who have diabetes to avoid lower limb amputations.
Establishing credentials: I am a qualified educational psychologist with 16 years experience; I have been published as one of the 100 most inspiring women in the world. I am also the co-director of circle podiatry; we specialise in fixing feet and the lower limbs and have led our team to become the UK's #1 multi award winning private podiatry brand.
Problem identified: The biggest problem we face is the fact that currently, every 20 seconds someone in the world has a lower limb amputation as a direct result of diabetes, of which 85% can be avoided. In fact if diabetes was a country, it would actually be the fourth largest country in the world with someone dying every 6 seconds, 4300 amputations a day and 1.6 million per year.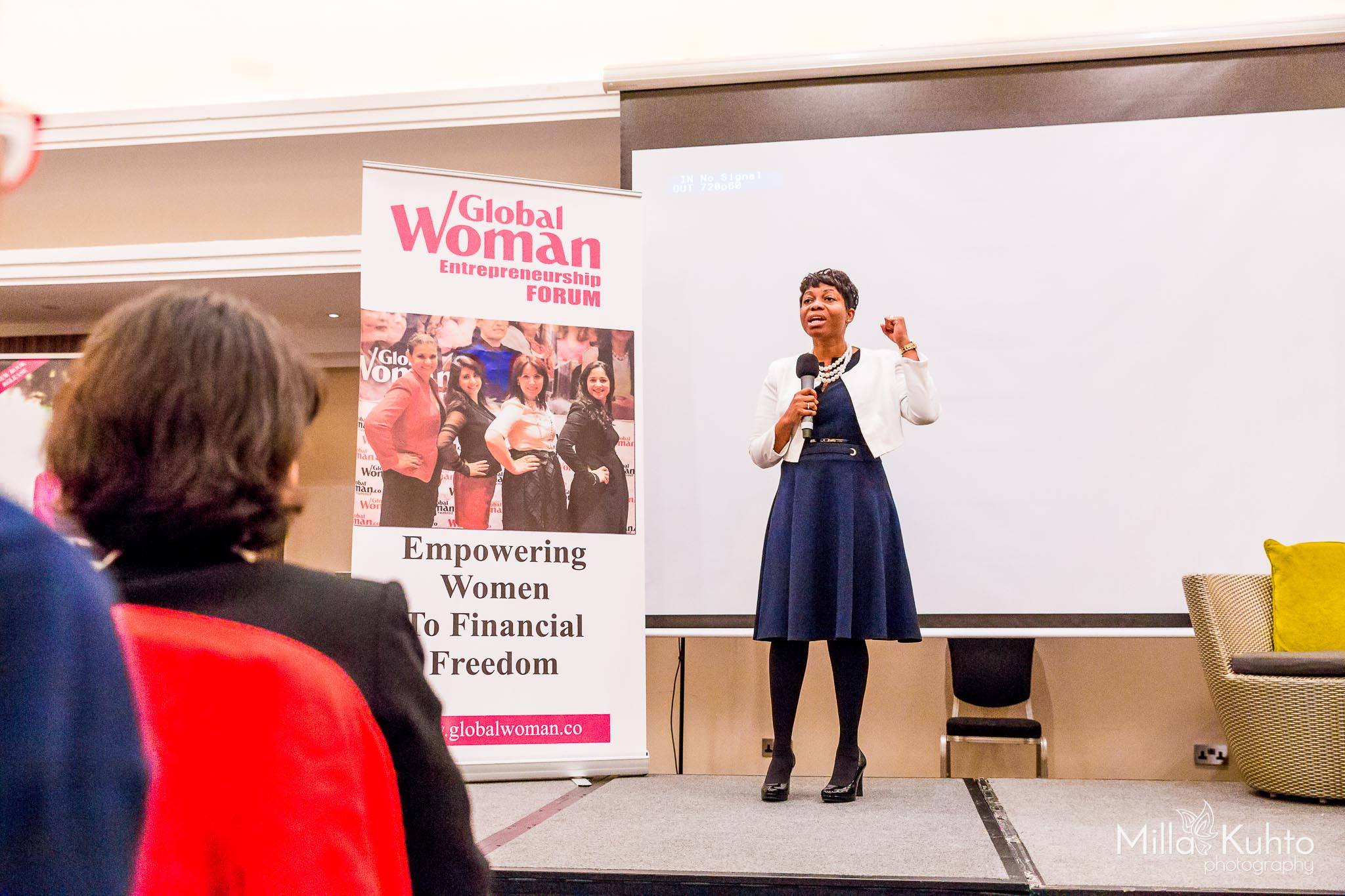 In September 2011, our then 11 year old daughter was diagnosed with type 1 diabetes. We realised through our own personal struggles that we were in a unique position to support not just our daughter but people all around the world to be able to live a full life with diabetes and hopefully prevent foot complications that lead to amputations.
Opportunity: Currently we travel around the world, training and raising awareness. Our big ambition is to take the training to every corner of the world. Last month we were invited to Algeria to train some 400+ doctors, nurses and surgeon about the role of education in preventing diabetes complications. This has led to the book being translated into French, Arabic and Chinese. In a week's time we will be in the Bahamas and 3 states in the US to deliver training and workshops to the local communities, hospitals and insurance companies. We are currently in talks with Jersey, Channel Islands, and Africa too.
Solution/benefits: We wrote a book. 'undefeeted by diabetes' and then we made a bold move to launch undefeeted in the US in 2014, sharing the stage with the likes of Sylvester Stallone, Al Pacino, Michelle Mone, Jermaine Jackson, and jay Abraham to mention but a few. We also launched in June 2015 in the UK and within 5 months of its launch won the FSB Surrey "best not for profit organisation of the year award". We have created and launched an app, undefeeted, currently available on Android and soon on Apple. We have created a network of practitioners who provide free diabetic foot assessments and we have over 120 of such practitioners in the UK alone.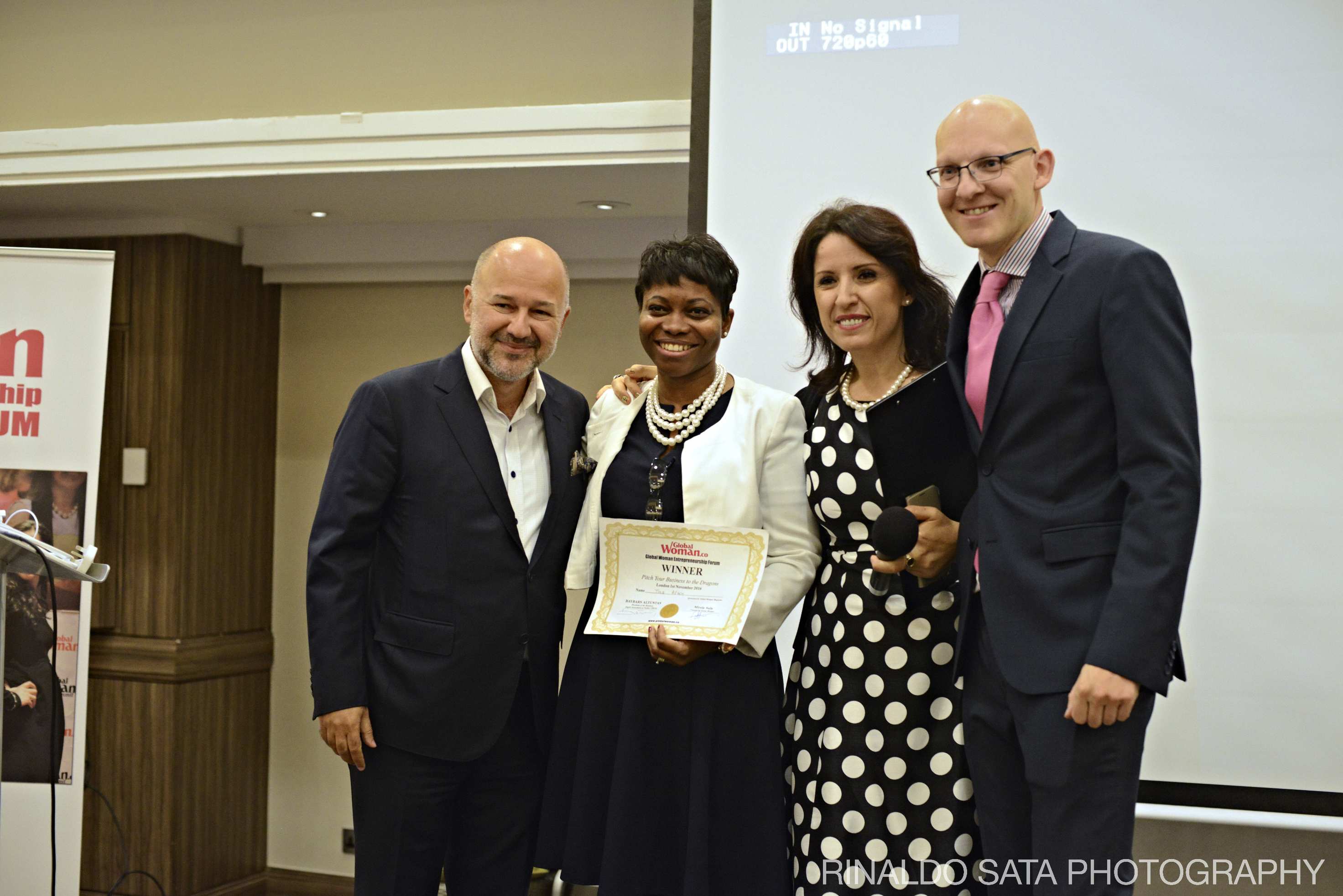 Seeking: What I am looking for is introductions to people of influence to help finance our projects and gain wider media publicity but most crucially mentorship, to support us with identifying and building robust systems/platforms which will help us to reach a much bigger audience from anywhere in the world.
Advice heeded: "Keep growing undefeeted as the world needs it. You had the right tone and components in the pitch, and the resonation". "Focus on using the abundance of technology to create global access and impact, and further develop the app".
Prize awarded: Congratulations to Tina for winning the star prize from Baybars Altuntas, to attend the World Business Angels Investment Forum in Istanbul Turkey on 13/14 February 2017 and to run a training workshop for entrepreneurs there.
ROBIN KRINZMAN JACKSON
Establishing credentials: I am the Founder and CEO of Sloane Square Collections and impassioned by the way the right jewellery can make the wearer feel confident, beautiful and stand out in a crowd. I have more than 3 decades experience in jewellery and watch design, consulting and branding. Starting as a young designer at the age of 19, I went on to design for and work with some of the most illustrious brands in the industry including: Cartier, Van Cleef, Calvin Klein, Avakian and JOOP!… as well as Michele, a US watch company, which in only 3 short years after my re-branding and design project, sold to Fossil Group for $50M.
Problem identified: Helping women, particularly single mothers, to gain financial independence and self-confidence.
Opportunity: Sloane Square Collections is a lifestyle brand, selling luxurious yet affordable products through many special events (such as: pop-up boutiques, private home Trunk Show Jewellery Parties, women's conferences, networking groups, charity, ladies luncheons, holiday bazaars and wholesale). We are currently selling jewellery. However, we will extend the range with luxurious leather goods, clothing and cosmetics.We intend to grow a network of close to 100 Style Consultants in the next year and will be offering affiliate packages from early 2017.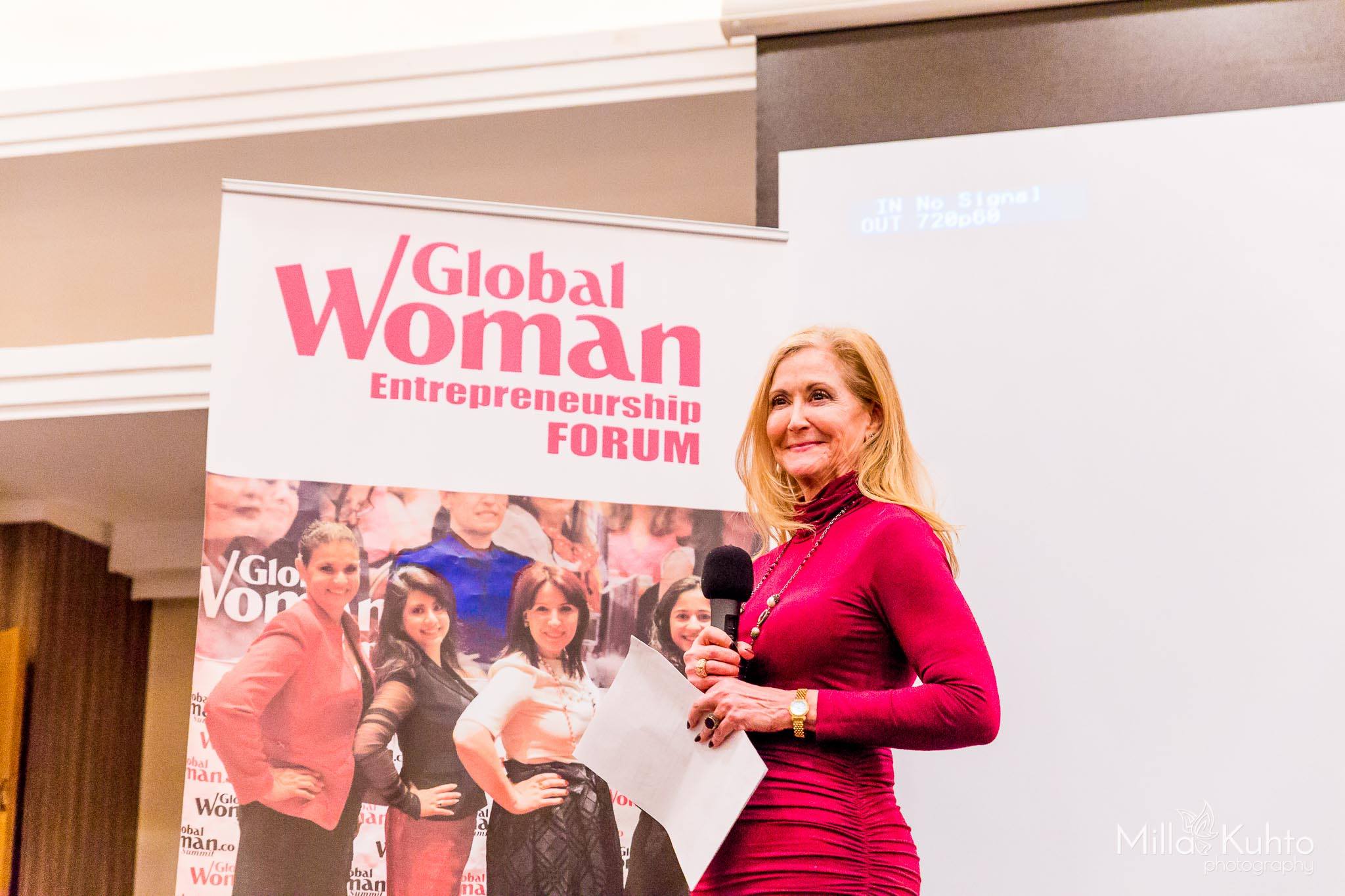 Solution/benefits: Our unique range appeals to both young and more mature jewellery lovers, from all areas of society. For the past 6 months and until the end of the year, we are in a test market. We have tried a variety of venues and have found women's conferences, health clubs, Trunk Show Parties and charitable lunches to be amongst the most effective. Our mission is to empower our Style Consultants to achieve financial independence and success with our flexible business opportunity, providing them with social connections of likeminded women, while contributing to our communities and charitable causes.
Seeking: We'd like to connect with contacts in the jewellery and fulfilment industries, particularly in Turkey where we are sourcing part of the collection, and connect with entrepreneurs who have an insight into affiliate marketing related to physical products. Eventually we will need financial backing to roll out the brand, to help cover the cost of stock, storage and fulfilment as well as the training of our style consultants.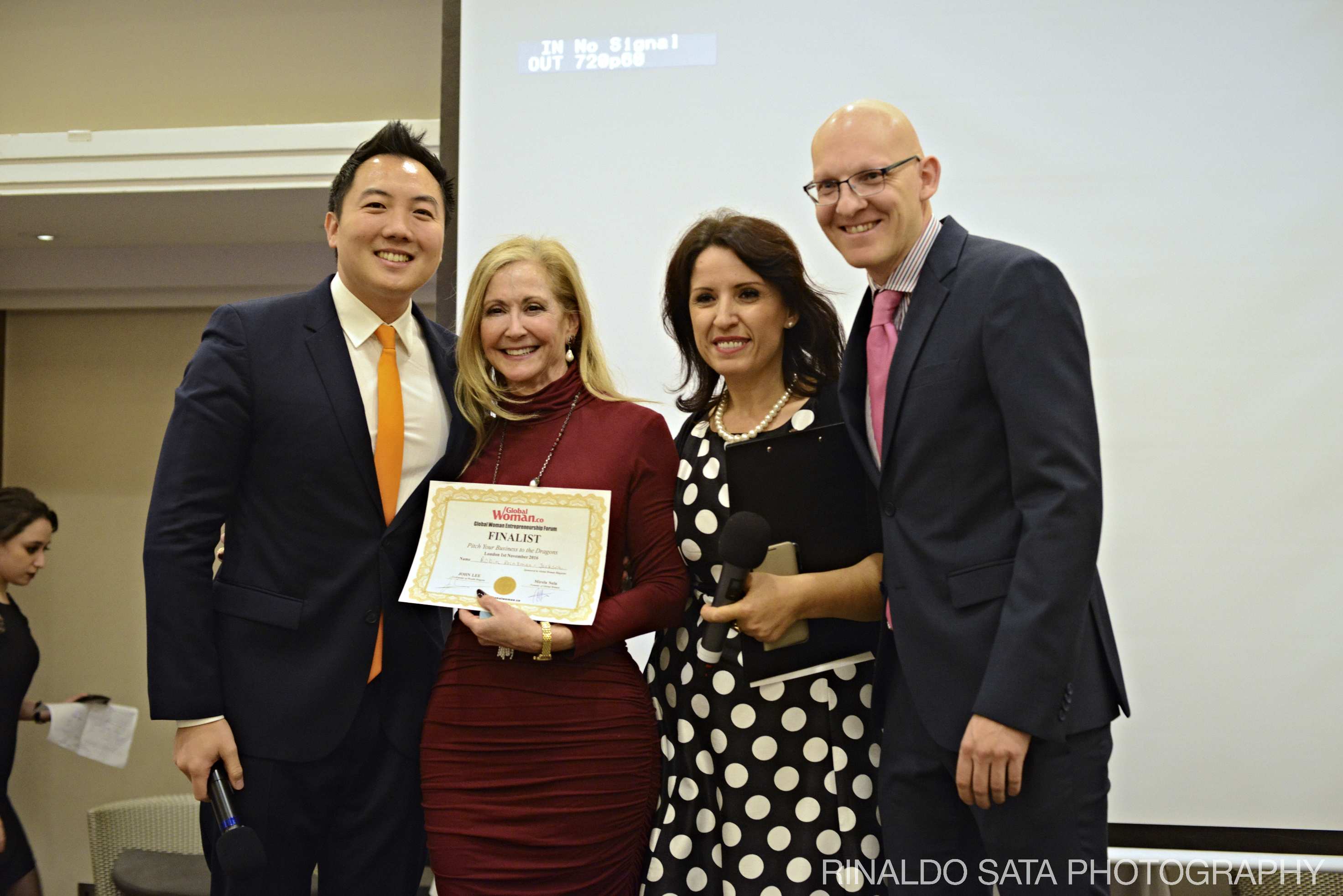 Advice heeded: It is obvious that you have the credentials, passion, style and product! What took you so long?
Prize awarded: Attend a 3 day conference presented by John Lee.
We hope this article has given you some ideas but however you put your pitch together, it needs a structure, concise outline of who you are and what is your business, and to be clear on what you are seeking and your growth plans. Rehearse it, and remember key facts and figures. When delivering to your potential supporters/investors, smile, and be confident.
Did you enjoy this article and find it helpful? Why not share it with your social media network below?