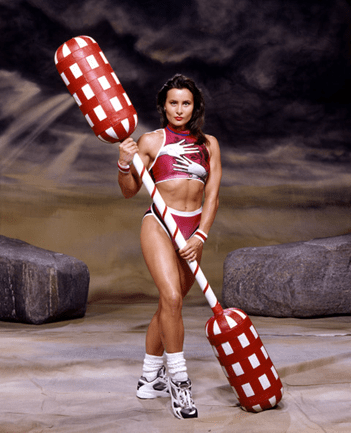 Suzie Cox: Bring the Energy—A Day in the Life of a Gladiator
---
Unlike most, Suzie Cox found competitive sport pivotally inspiring from an early age. She eventually became a famous Gladiator on TV and shared her experiences with millions of people. After this, she moved towards motherhood and became a "professional mum."
Gladiator Vogue offered Suzie her own platform to share stories and reinvent herself through the process. As Suzie and her family grow, they face consistently different opportunities in the form of obstacles.
Suzie speaks motivationally and as a TV personality and event host, she has always engaged the gladiator within for life's toughest bouts. However, there are unique issues she has faced such as male dominance in Sport and TV dating to her formative years in aerobics. This was especially an issue when on film and camera she found herself amongst other women presenting more of a glamourous show than her male counterparts; in fact, she was frequently stood on the side-lines while the male Gladiators championed their image.
Her advice is invaluable because it speaks from her unique perspective. She describes the route towards motivational speaking or television presentation for those aspiring to put themselves out there.
She is a shining example of what balance offers a professional mother juggling other commitments. The topics her motivational talks cover are explored in this interview and the real experiences, mainly lived, are shared without sparing revelatory details.
Suzie's "Bring the Energy" brand and corporate seminar are both tailored to including corporate keys and takeaways and she shares her innovative vision for her future to become an even host and grow as a motivational speaker.
There really can be no other source of priceless insight and information on the essential Gladiator spirit and image like Suzie.
It won't happen overnight but keep showing up, focus on your area of expertise, connect with groups, and attend events.

Suzie Cox
---
What inspired you to become a motivational speaker and TV personality?
Competing from an early age, I loved the adrenaline of competitive sport and performing in front of an audience especially at international level. I competed at three World Championships, so when asked to become a Gladiator on TV, this allowed me to display my skills in front of 14 million people.
It was a dream come true.
Performing is in my DNA. I love to share my experiences, my stories, and my journey. I discovered people were interested and inspired by them.
Once my Gladiator career ended, I became a professional mum.
I have gained so much knowledge and learned many invaluable lessons along the way, navigating new territory and managing my team.
If I can use my experiences, both positive and negative, to motivate and help others, I am excited to do so.

How has your experience as Gladiator Vogue in the iconic 90's series shaped your current career?
Being on TV and performing in front of a crowd has given me confidence and a persona to share my stories and inspire others. My journey has been far from easy—I have had to constantly reinvent myself and adapt to different situations.
Setbacks are not always easy to navigate.
I've had to learn to stay motivated and confident.
As a "Professional mum" I'm learning on the job that it's a skill, one I have had to learn from scratch and one that takes resilience. As my family has gotten older our challenges have changed, coupled with my return to work as a motivational speaker, Tv personality and event host.
I've had to balance the two jobs in tandem. As a career woman and a professional mum, I face challenges head on, I become Vogue and battle my way through. The only difference is now 14 million people aren't watching.
My audience is much closer to home and is much more vocal if I make the wrong decision.
Vogue has given me a platform to inspire others and portray real, lived experiences to an audience who may be navigating the same challenges. All ages know the show, and many in my age group can relate to the experiences I am navigating.
What have been some of the biggest challenges you've faced in your career?
Gladiators was amazing.
I loved it all—well almost "all." We were collectively thought of as unintelligent muscle-bound bodybuilders. We are so much more! Breaking this stereotype along with the ongoing issue of male dominance in Sport and TV has been a challenge and is still an ongoing battle.
As a woman I've had to navigate this since my early days in aerobics. Male colleagues could turn up in a pair of tight shorts and perform basic choreography for a masterclass and be thought exceptional, whereas the females would have to create new ground-breaking routines to be given any sort of credible accolade.
This was especially prevalent when filming Ultimate Gladiator. The male Gladiators undertook all the challenges whereas us females were asked to stand on the side-lines looking glamourous and cheering them on.
My experiences are not dissimilar to the workplace and the real lived stories above are played out daily not only in the boardroom but also as a professional mum.

How do you stay motivated and inspired when facing challenging times?
Listening to music is my therapy. I choose the audio to suit my mood, whether it's a motivational talk to help me stay focused, a short morning meditation to welcome the day or a relaxing & guided & calm app track to help me fall asleep.
I love listening to upbeat motivating dance music to "Bring the Energy" and evoke that dopamine rush to keep me moving. I listen to music when I work out and I'm often found listening to podcasts for learning or laughter when walking with my two rescue dogs.
I have two podcasts of my own: "Brave Pants with Vogue and The Viking" where we interview amazing women who have made big changes or overcome major obstacles.
We focus on how they've put on their "Brave Pants" and powered through.
My other podcast was born in lockdown and is called "Top Dogs and Their Humans," where I interview 6 great guests about their dogs. Though inadvertently, we find out more about their lives whilst talking about their dogs!
A bit like Desert Island Discs but with dogs—not discs.

What do you think are the most important qualities for a successful motivational speaker?
Personally, I prefer speakers who are engaging and inspiring, not necessarily loud and in your face, but they bring the energy to the room.
They encourage interaction with their audiences and bring them into the conversation without making them uncomfortable. My talks are personal to me but relatable to my audience.
This I have discovered is a winning formula.
My story is unique to me, I am not perfect. I am human and even if one person in the room can leave with a tangible takeaway or can relate to one emotion or situation, that makes me proud.
It's also advisable to have some back up plans if things do go wrong or if technical difficulties are encountered. It's vital to keep the audience engaged.
What advice would you give to women who are looking to pursue a career in motivational speaking or television?
Two very different areas of work. But if you really want to pursue, then find ways to make it happen.
It won't happen overnight but keep showing up, focus on your area of expertise, connect with groups, and attend events.
Put yourself out there and offer to speak at events or volunteer as a podcast guest to share your story. I've rewritten my story several times to incorporate who I am now, and over the last 25 years I've learnt many lessons.
I have experienced many scenarios—I constantly reinvent myself to ensure it's all incorporated. My aim with speaking engagements is to always connect, even if that's with one more person. If they go away with a tangible takeaway or they can relate to an emotion then that's a win for me.
How do you balance being a professional mum with your other commitments?
Not easily or always successfully. Still a work in progress!
I'm constantly trying to rid myself of the guilt experienced if I miss a sports match or I'm not available for advice or to listen to the day's download. When my children were born, I took the decision to become a Professional Mum and I've always been there for them.
Now everyone is used to me just being "on call." I'm the team manager of Team Family which includes my husband and two dogs. It's a huge responsibility with lots of logistical juggling. I'm the queen of lists and I must make sure it happens for everyone all the time, even if I'm travelling with work or attending events or meetings.
I thought it would become easier as they're now teenagers but that has just introduced new dramas and challenges into the mix.
How does the topics covered in your motivational talks inspire women and what key lessons can be taken from them?
The topics I talk about are real lived experiences, mostly my real lived experiences. This way I can draw from my own knowledge and share the ways in which I navigated each scenario. I talk about the challenges and the emotions and how often the image I portrayed externally was far from how I was feeling internally.
My talks incorporate self-confidence, resilience, motivation, the changing landscape of my health including navigating through menopause. I've also recently discovered I may have ADHD tendencies and although that answers many internal questions for me it also introduces several complex emotions.
My "Bring the Energy" brand, as well as my corporate seminar "Tuning In," covers various topics and both can be crafted to incorporate company key messages and takeaways. Many of us are only working at 60% of capacity and my aim is to inspire & motivate so we ensure everyone fulfils their potential.
What is one goal you would call a must-hit target in the next 5 years?
The term goal setting feels like too much pressure, so now I prefer to use the phrase "Future Plans." One of my future plans is to have my own prime time radio show on one of the well-known stations. It would be my show with a fun co-host…I'm thinking Brad Pitt!
I'm also looking forward to continuing my success as a sought-after event host and motivational speaker. I am engaging as many people as possible and encouraging them to Bring the Energy!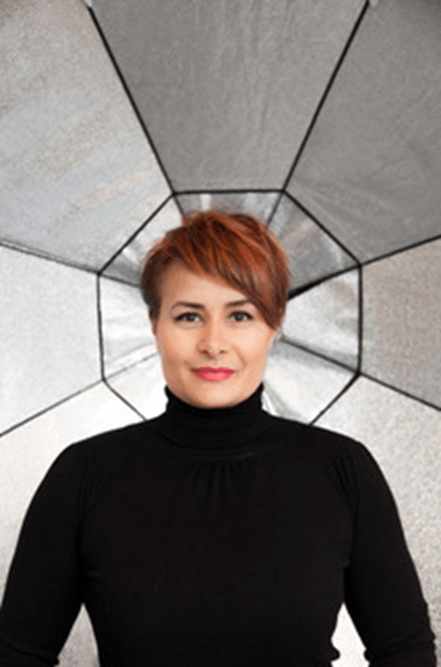 To contact Suzie Cox, reach out to Helen at helen@consiliumsportsgroup.co.uk and you will get a prompt response.
Did you enjoy this article and find it helpful? Why not share it with your social media network below?