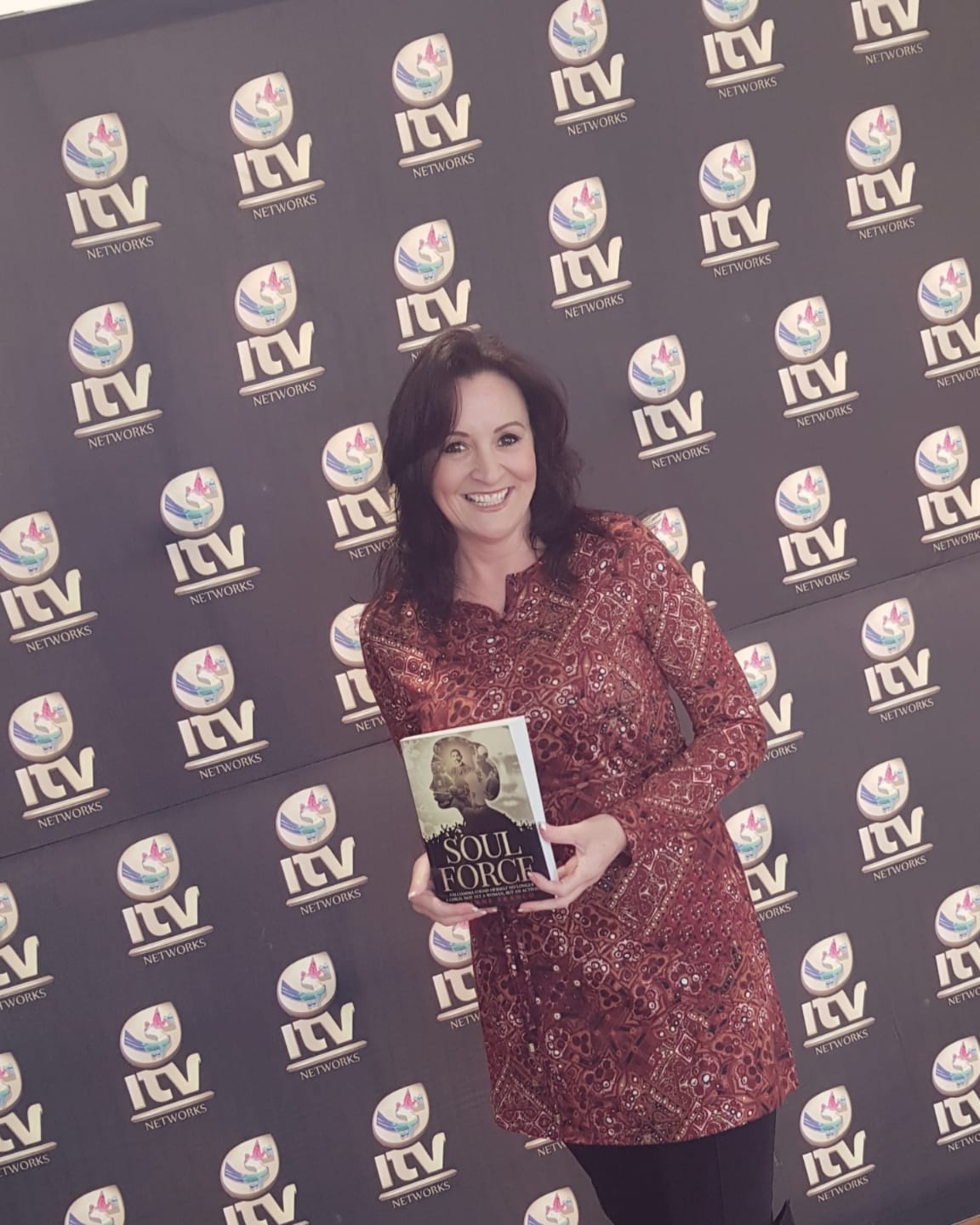 Suzanne Franco – Writing inspiring stories of heroic women
Suzanne Franco
Writing inspiring stories of heroic women
By Fati Gorezi 
More than twenty-four years have passed since the birth of democracy in South Africa and Suzanne Franco is proud and inspired by the commitment to equality and compassion of her 'Rainbow Nation'. Suzanne believes our modern society will be equally inspired by true stories of, sometimes forgotten, heroines. Uncovering real-life drama intrigues Suzanne and historical novels provide a platform for her inspiring story telling. Suzanne's debut historical novel, "Exile Child", received exceptional reviews from major newspapers and magazines.  Suzanne has featured on many radio and TV shows and is often a guest motivational speaker at many South African government initiatives.
[rml_read_more]
What is your background? How would you describe your early life?
I grew up in apartheid South Africa and after living in the UK as I child I was very confused by the living conditions in South Africa at the time.  I couldn't understand why all people were forbidden to live alongside each other. I had not seen this in the UK and the forced segregation in South Africa left me feeling confused and uneasy.  It was only when I was much older I began to understand the complexity and oppression that was buried deep within our society.
How would you describe your experience of writing novels?
Writing true life novels of brave South African women who stood up for their rights and fought oppression was an outlet for me against the injustice I witnessed as a young child.  I didn't always know I would be an author, and most certainly did not see myself writing historical novels, yet I felt I had a purpose in life and only after many years of soul searching I understood what that purpose was.  I had a calling, not only to bring these forgotten South African women to light, but to leave a legacy of these forgotten women for our future generations.
Writing "Exile Child" and "Soul Force" aided me to convey a very important social message, especially for the youth all around the world.  The stories of Sarah Bartmann and Valliamma Mudliar will inspire people of all races and gender to 'push' on despite difficulty and/or oppression.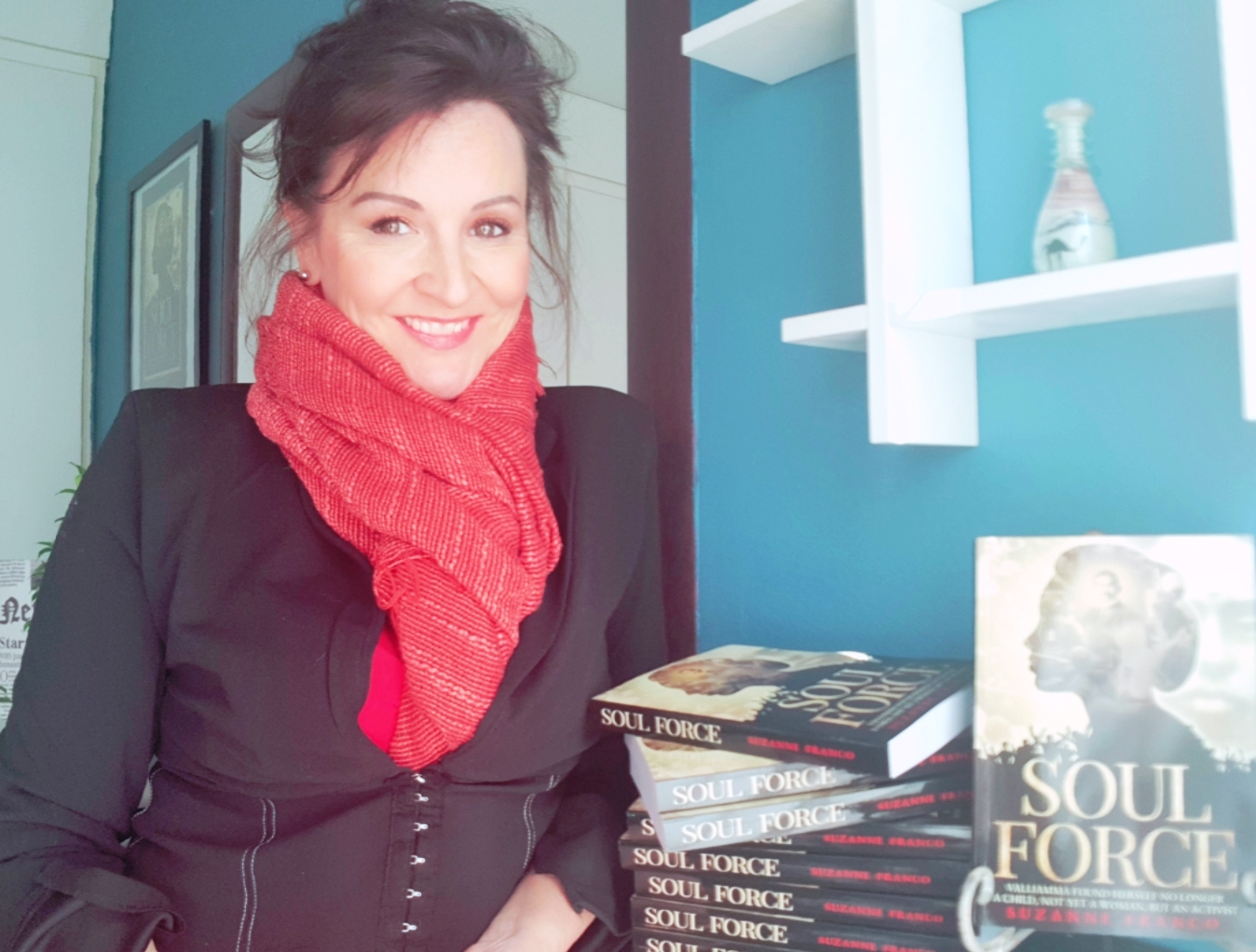 All of the characters in your novels are real people. How do you feel about that?
I have only ever written about real characters and uncovering real-life dramas intrigues me and historical novels provide a platform for the story-telling of these real people.  I'm passionate about bringing real characters to life in my novels. I believe people in today's modern society will be inspired by recognizing the sometimes 'forgotten' heroines who sacrificed so much in their own lives to have a positive impact on our history, and therefore, humanity.
What has been the biggest challenge you faced as woman and how did you tackle that challenge?
I can confidently say I'm drawn to powerful, inspiring stories of heroic women.  I strongly believe that women's historical dramas are a vital platform to showcase women's belief in themselves, not only in our modern society but also from history. Despite women's past oppression and the current challenges they face, we have no difficulty in managing to hold on to life's most treasured emotion… hope.  
Who has motivated and inspired you towards success?
I want to be an ambassador of historical life stories that feature incredible life lessons and the bravery of women and my aim is to inspire women to take up their desire to write and have the courage it takes to pen their thoughts, dreams and stories.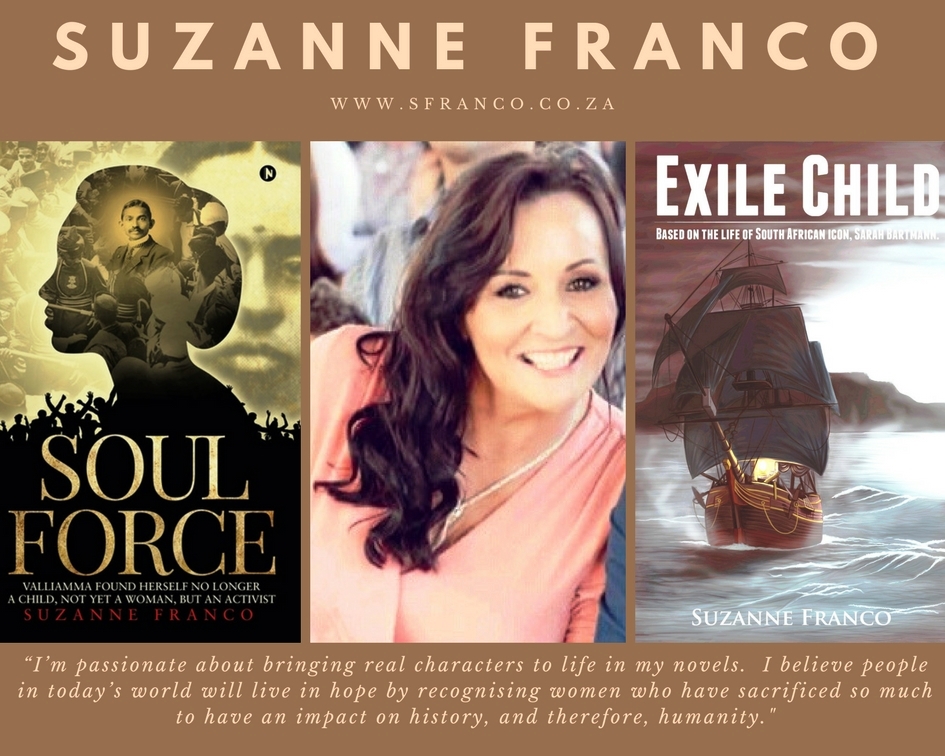 What motivates you in everyday life?
More than twenty-four years have passed since the birth of democracy in South African and I am proud and motivated by the commitment to equality and the compassion shown every day by our 'Rainbow Nation'.   The ability to reach people who are perhaps doubting themselves or believe they have no voice or cannot make a difference keeps me motivated and I get excited at the prospect of being that quiet voice that whispers to a person who has lost hope to fight on, to get up, to take control of their lives and conquer their Mount Everest.
Your books seem to mark a revolution for women. In your opinion what are the biggest challenges that women face today?
When I began my journey as an historical fiction writer I was blissfully unaware of the prejudice that awaited me.  I was told – in no uncertain terms – that as a white female writer I had no credibility to write the life stories of a black or Indian woman.  Publishers in South Africa shied away from my first novel, 'Exile Child', stating that South Africa was politically unstable at the time. Yet the phenomenal international success of my first novel has proven – beyond doubt – that there are zero prerequisites for a female writer in our modern society.  As women, we are able and justified, to write about whatever intrigues us, or stirs us to inspire our readers.
What we should know about South African women?
I believe that women's true life stories must be brought to light as they are universal in theme.  Therefore South African women are inherently no different to other women around the world. We are resilient, and strong and share a definite sense of camaraderie. The world will undoubtedly be a better place with Sarah's and Valliamma's stories known and understood.The plight and courage that our fellow South African heroines of history have shown in their own lives when they thought they did not have a voice has proven to the world that women must be bold, be themselves and be heard.
Did you enjoy this article and find it helpful? Why not share it with your social media network below?