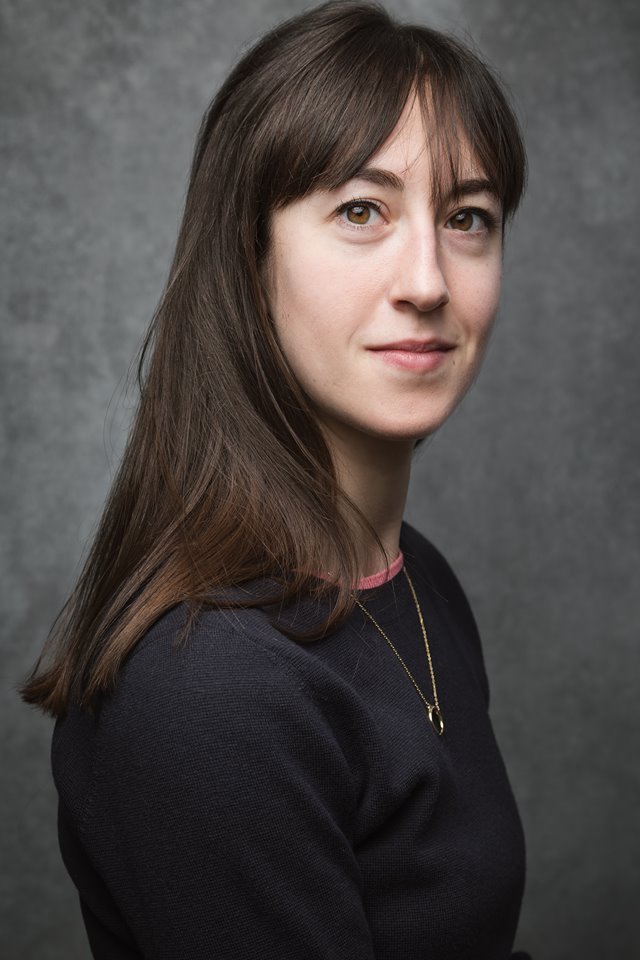 Lauren Kay-Lambert – Women need to be united by praising each other's efforts
Lauren Kay-Lambert – Women need to be united by praising each other's efforts
By Gulia Lucci 
Lauren Kay-Lambert is 'Head of Campaigns' at "Shape History", a social change agency. They work exclusively with good causes and many of these are important and sensitive for UK society. She has always taken a strong interest in non-profit work; through fundraising, campaigning and organising large-scale events for charities. Graduating university with a degree in 'Politics and Sociology' she has travelled the world, learning a great deal about herself and other people and cultures. She writes a personal blog about gender issues, as well as for the 'Huffington Post'. Lauren has also been involved with student, national and local politics, running as a Councillor herself, as well as campaigning for other candidates to create change, and is particularly passionate about women in business.
[rml_read_more]
What is your background and how would you describe your early life?
I grew up in West London and had a fortunate upbringing, with my sister, English father and American mother (to be clear, she's a Democrat). I went to an all-girls school, which was important for me as a shy kid. I think I was able to find my voice faster than if I had gone to a mixed school. I threw myself at everything whilst there (mainly my studies, sport and drama) and then again when I was studying 'Politics and Sociology' at university. The only challenge that often held me back was my dyspraxia which, after a lot of extra tutoring, I think taught me to overcome difficulties and made me the person I am today.
How would you describe your experience as 'Head of Campaigns' at "Shape History"?
I feel fortunate to be in the position I am at my age. I became 'Head of Campaigns' when I was 24 (one year ago). I'm someone who often doubts themselves, but I've felt that I've started to step into the role and gain more self-confidence now. My role requires me to get to know not only my team but our clients in a personal (but professional) capacity. The amount of fantastic people I've met whilst working at 'Shape' has been inspiring. Establishing their different personalities has taught me how to adapt the way I work. It has been a good challenge for me to gain a balance between friendliness and assertiveness, especially with clients.
What are the most important and sensitive causes that your agency has been working for?
'Shape History' is a social change agency. We work exclusively with good causes and many of these are important and sensitive, such as our work with 'HOPE not Hate', 'Arthritis Research UK', 'Depaul' and the 'Malala Fund'. Two of my favourite campaigns have been with the 'British Pregnancy Advisory Service' (BPAS) and with 'The United Nations Free and Equal (UNFE)' campaign. With the former, we were commissioned to create a campaign to lower the extortionate price of emergency contraception in the UK. We took this somewhat 'sensitive' issue and decided to flip it on its head by making a satirical, share-able campaign showing women how else they could spend £30, if they bought their EC in France. With UNFE, who we've worked with on numerous occasions, we've worked with global activists to raise awareness of the importance of LGBT and their rights.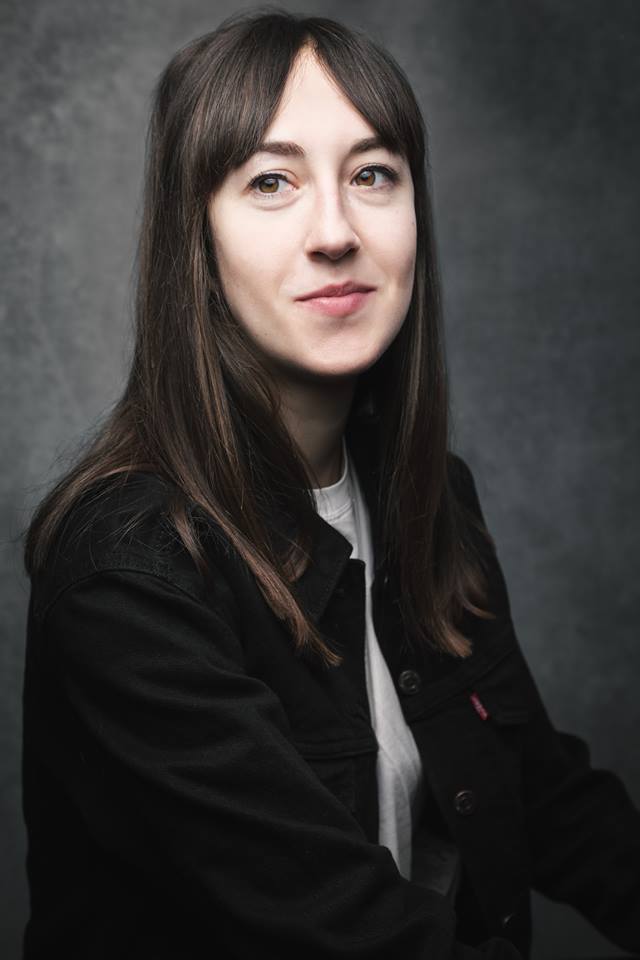 We live in 2018, but again we talk about ''women's rights''. How do you see the situation of women around the world? Are women's rights far from being fully achieved?
A breadth of issues come under the term 'women's rights' including reproductive rights, gender-based violence, the gender pay gap, racism, FGM…the list goes on. It's hard to speak about it without the inclusion of all of these things. When we have the likes of Trump, Duterte and Putin in positions of power, sexism clearly still exists all around the world in a huge way.
The internet has certainly been responsible for a wider liberation and development of women's rights, the spread of progressive thought and a platform for advancing the voice of young girls and women. The most palpable culture shift with movements such as '#MeToo' and 'Times Up' has meant that people are finally starting to listen to women and equally, men are joining in on the conversation.
We're certainly closer to achieving an equal society (in the West in particular) but nothing is going to shift until we're all willing to join the conversation and speak up when we hear or see something that's wrong. We need to name it and we need to be true to our words. It's not enough to define ourselves as feminists if we don't follow suit when we're faced with certain situations. We may not be throwing ourselves under horses any more, but we certainly have a strong voice that needs to remain loud and inclusive.
What is your opinion about gender equality in political representation? What else should be done?
This is the million-dollar question. As someone who has been involved in student, local and national politics, gender inequality is clearly an issue in this realm. Speaking particularly about the UK Parliament, I wouldn't say it's women who are not interested in politics; it's the institution itself. Can you blame women, of all races, for not entering the political sphere when the House of Commons doesn't reflect what they look like? You can be the most confident woman in the world but when you enter a totally white, male dominated atmosphere, it can hold you back.
For female politicians, the Press feels the need to comment on absolutely everything (except for their actual politics). Hillary Clinton had it the worst, and some may say that had a huge influence in swinging the election to the Republicans – by providing Trump with free airtime or giving her emails far more coverage than issues that are truly affecting people's lives. Why would women want to enter a career where they are inspected in every part of their lives? All women shortlists are a start, but they're a short-term solution. Fundamentally, the overall attitude towards women and these political institutions need to change.
Why is your position as 'Head of Campaigns' at "Shape History" so important for you as a woman?
Any woman in a position of power in their workplace is an achievement in progressing the feminist agenda (so long as they're feminists!). The more I'm immersed in feminist literature and online campaigns, I gain the confidence to speak up, and having the title of "Head of Campaigns" helps in certain situations. Now, when I'm in a male dominated meeting and certain individuals prefer to look at other men in the room, I find my voice and I use it. I politely question and make a conscious effort to include everyone in the room.
At 'Shape', I am able to help change internal structures and processes to ensure that everyone feels comfortable to speak their mind. This is most important for me as someone who used to struggle to find that voice and I know how difficult it is for some women to do.
You seem to be very goal oriented – and you achieve whatever you focus your mind on. Is there any formula that you can share with our readers?
Ha, thank you! I am certainly someone who has always known what I've wanted and go after it. My three tips would be to prioritise, organise and be passionate. It's important to understand what your highest priorities are and to focus solely on those, spending as much time as you need and removing any other, lower priority distractions. Once established, organise your workload or tasks in a timely manner, by writing a list, blocking time out in your calendar, turning your 'out of office' on – whatever works for you. Lastly, if you're truly passionate about the work that you do, it won't seem like a boring, necessary task, but instead, you'll achieve that goal because you want to – and your passion will be demonstrated in your work.
In your opinion what are the best ways to empower women and to give them a voice?
I'll keep this one brief. As women, no matter what our backgrounds, ethnicity or age, we need to be united by praising each other's efforts and working together to create a better world for all of us.
Did you enjoy this article and find it helpful? Why not share it with your social media network below?