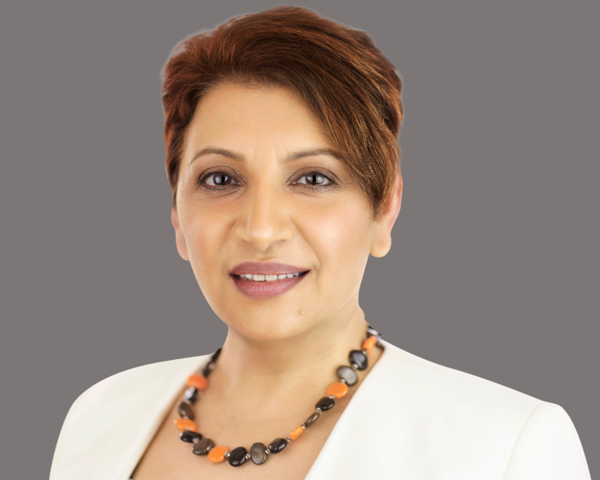 Success: Based On Knowing The End Game!
Hiroo Chothia –  Success: Based On Knowing The End Game!
By Fatima Gorezi
Hiroo Chothia is a highly experienced, internationally recognised Strategist, Business & Executive Coach, Speaker and Author, who has helped countless business owners and leaders in over 4 continents over the last two decades, to develop strong businesses.
She is fiercely committed to guiding entrepreneurs and independent business owners to double their revenue growth and their free time, whilst they enjoy the journey with the support of a guide who cares about their success, as if it were her own.
[rml_read_more]
With over 20 years of experience of working with amazing and talented clients with similar worries and concerns and guiding them to achieve remarkable success, her mission and commitment is to see her clients succeed and grow with joy, ease and speed.
How do you remember the beginning of your career?
Like a lot of people, I rather fell into my first career, which was in the Civil Service in the UK. Whilst deciding what career choices to follow, I initially took up a temporary contract and before I knew it was taking on other challenges on a more permanent basis. I was very fortunate for two reasons: firstly, because the Civil Service is a very large organisation with many government departments, thereby, offering numerous choices, in terms of posts and lots of developmental opportunities, if you wanted to take them up and grow!! I used these opportunities to move and gain different experiences. I was blessed to have some incredible mentors, who helped me to develop to succeed and take on roles with greater responsibilities. Over the years, I managed large diverse teams and had recognised the value of coaching. Initially, I informally coached colleagues and then formally trained at Ashbridge Business School, as an Executive Coach. A few years later, I realised that I wanted to build on my business knowledge, so I embarked on doing a MBA part-time, whilst holding down a full time role. This was a tough call, as I was in a very demanding job with long hours and travelling, however, this opened up new doors and gave me the opportunity to collaborate and set up own management consultancy and coaching business.
What career achievements are you most proud of?
There have been quite a number of achievements that I have been proud of, however, the three that stand out most are: firstly, transitioning from my salaried career into co-founding a successful international business consultancy and coaching firm, after gaining a distinction in the MBA. I am proud to be celebrating 24 years in the business, where my primary objective has always been to help my clients achieve their objectives. Secondly, I have used my success to mentor and coach others, to help elevate them and fulfill their potential. I am particular proud to have mentored female global entrepreneurs, from emerging markets, as part of the CB Foundation for Women, to help them succeed. Finally, I was privileged to be commissioned to conduct a review and make recommendations relating to institutional racism, following a high profiled public enquiry by Sir William Macpherson on the unfortunate death of Stephen Lawrence.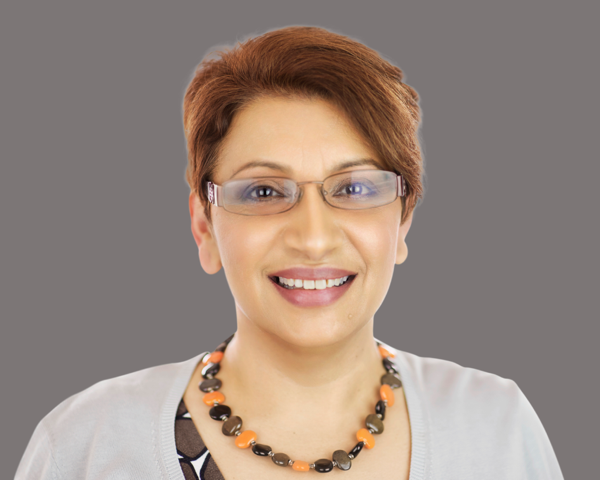 Do you have a productivity philosophy?
My productivity philosophy is based on a couple of issues – the most important one for me is being focused. I find that if I have a mindset of being focused, I can achieve many goals and remain highly productive. I achieve this focus, firstly, by ensuring I create habits. Some time ago, I read about the benefits of creating habits and realised pretty quickly that it is a key factor for so many successful entrepreneurs. Habits don't have to be cumbersome. I have found that small daily habits can be very beneficial and can have a compound effect. So I have a morning 'habit' that consists of meditation and exercise, help me to get me into the 'right mindset' and set me up for the day. Once I am in this mindset and ready for work, I review my workload and create priorities for the day. I try to keep really focused on the prioritisation list, ensuring I do not get diverted by the many distractions around. Whilst, social media can be both a helpful tool and fun way to catch up on news etc, personally, I find that it also one of the greatest distractions during a working day. The same is true of emails. So when working, I try to check my social media platforms and emails at set times and limit my time on each – as it is so easy to lose an hour or two, if you are not careful!
Who or what do you look to for inspiration and why?
There are several people I look to for inspiration, some closer to home than others. First off, would definitely be my mother, who is a really strong character and has been a huge influence in my life. She is very determined and imbues kindness, perseverance, forgiveness and understanding. External people who inspire me are firstly, Nelson Mandela, who was very much a presence when I was growing up, for achieving his ambitions against all odds and adversity and latterly creating a framework for reconciliation and collaboration. Closer to home, I am truly inspired when I see my clients succeed and realise their goals and this inspires me to do more.
How do you keep track of your progress during a project?
For me tracking and progress of any project is based on a few simple but very effective issues. I always like to know what the end outcomes are going to look like, as this definitely helps me to plan out the process; define distinct goals and determine early on where some possible problems might occur – so that I can have a strategy in advance of how to deal with them. Finally, having a good system to manage the project is vital for me – it does not have to be complicated or expensive, even a simple Gantt chart on a spread-sheet will suffice, maintaining is a system to be able to monitor progress.
What do you wish someone had told you at the start of your career?
The best advice I received in my career, was 'know the end game'. I wish I had known this at the start of my career, as I would have achieved things so much more efficiently and effectively. I mentioned this in response to tracking projects but I have found this to be a fabulous tip for everything in life and work, whether it is a key business decision or an everyday task. When you know where you want to get to and what that might look like, the path and 'course correction' are so much simpler!
Can you share your three top tips for building a company/brand?
My top three tips for building a company or brand, would be:
Target Market

– niche down as much as possible in terms of your target market. This may sound counter-intuitive as you are narrowing down your target market but it can prove to be very profitable, especially in a competitive market.

Ideal Customer

– be crystal clear about your ideal customer: by gender, occupation, interests etc. – create a really detailed picture, as this will help you target your
products to the "right people". This will make a crucial difference between prospects "looking" versus " buying" your products and services.
3. Scale Your Business – make sure that you are not merely thinking of growing your business but put in place, ideally from the start, a strategy for scaling your business, so that you are set up to develop your business not just work in it.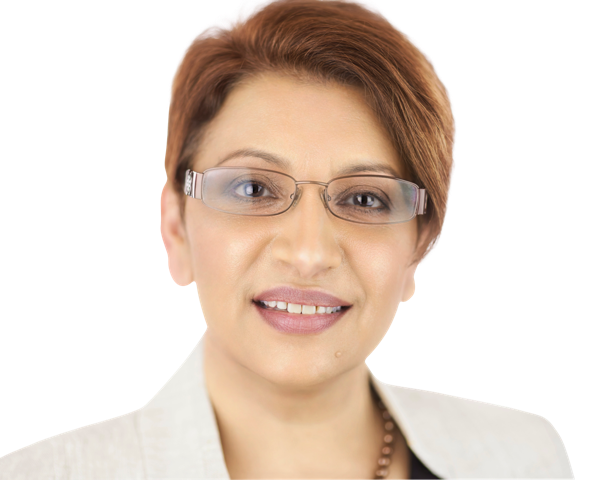 In your opinion, how has the role of women changed in the workplace over the decades and are we in a better place today?
The role of women in the workplace has definitely changed for the better with more women represented in the workplace as well as entering a much wider range of occupations. There are some really inspirational examples, however, a huge glass ceiling still exists, where there is lack of pay parity for the same roles; many are prevented from receiving promotion, especially to higher levels, within their organisations. This is not just for women to resolve – engagement and active buy-in from men is vital and both genders need to engage in the debate jointly for real and lasting change.
What does gender equality mean to you?
For me, gender equality is so much more than equal representation at a Board table or on the shop floor – it is about respect and not just about quotas – ensuring that women and men enjoy the same rights and opportunities across all areas of society, including pay parity and decision making. Men, clearly have a vital role to play in trying to achieve gender equality but equally important is the role of women, who have made it. Both men and women need to feel empowered, self-confident, and independent in order to achieve real and lasting gender equality.
Contact: hiroo@growyourbusinesssuccessfully.net / https://growyourbusinesssuccessfully.net
Did you enjoy this article and find it helpful? Why not share it with your social media network below?