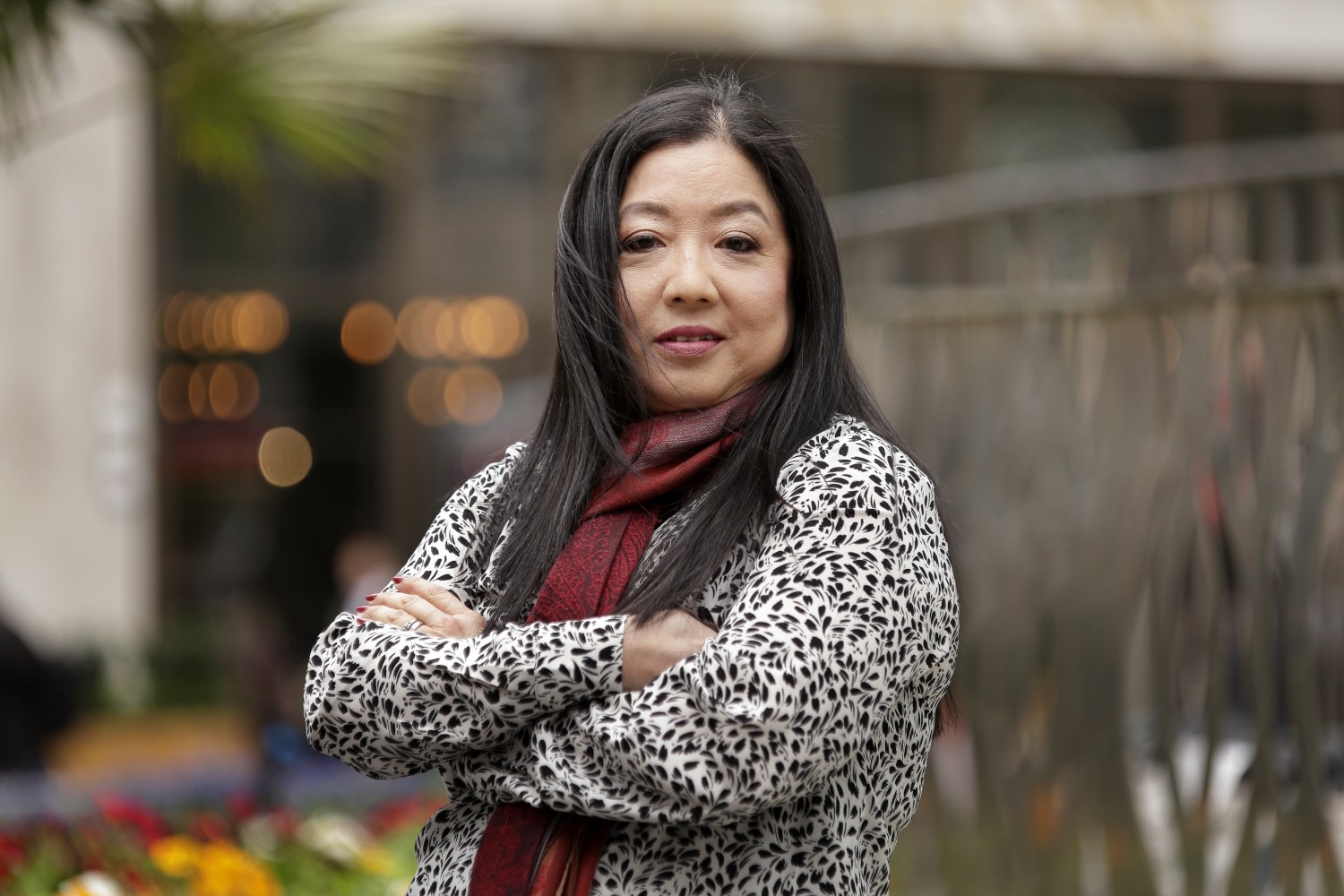 Simone Warren: Breaking The Silence About My Secret Traumas
---
Businesswoman Simone Warren lived up to her demanding family's and societal expectations, succeeding in both her education and career. However, conforming to the Singaporean family tradition of 'saving face' – keeping your problems strictly private – came with severe consequences for her mental and emotional health.
As she reveals in her new memoir The Fate We Make – Book One: Heartbreak, it was only by finding the courage to overcome her cultural conditioning and break her silence that she was able to put the demons of the past to rest and move on with her life.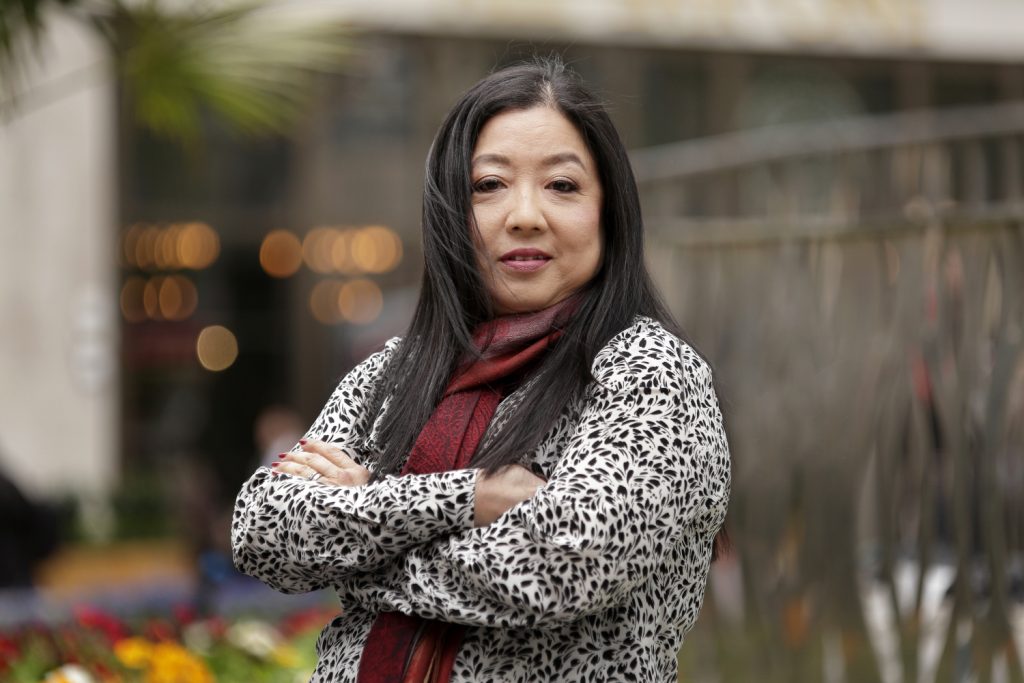 ---
Simone Warren had always loved to act and felt at home on the stage performing to audiences in their thousands.
Then again, it came naturally to her. She had, after all, been acting since an early age, living up to the expectations others set her, at first in the classroom and then, later, within the boardroom.
And despite increasing emotional pain and mental distress, she never faulted in fulfilling the role of a dutiful Asian woman, bearing her troubles alone just as her family had taught her –and as tradition demanded.
So, to the outside world, Simone seemed the definition of a successful businesswoman. Growing up in the ultra-competitive educational environment of Singapore, she was recognised among the nation's best-performing students and excelled in a government scholarship preparing the brightest for top-league universities around the world.
Relocating to the UK at the end of the 1980s, Simone pursued a degree in English and Drama at the prestigious Royal Central School of Speech and Drama – which counts the likes of Sir Laurence Olivier and Dame Judi Dench among its celebrated alumni – before deciding on a corporate career within the recruitment industry.
As had been the case while studying drama, Simone was driven as much by a genuine "fascination with people "as by her family's high expectation to achieve, and her ease among others combined with impressive results saw her quickly rising up the ladder, moving into a sales leadership role within the tech market in just over 12 months.
Attracted by the sector, she jumped over to technology reselling, working with a number of global communications and cloud computing providers in the following two decades, including Virgin, BT, Alibaba Cloud, and, most recently, Microsoft, where she was until recently Azure Sector Director, delivering to global clients including Capita, Vodafone, and WPP.
But while she seemed to be thriving professionally, consistently smashing targets month-on-month, and delivering exceptional growth, inside she was a different person entirely, locked in a continuous survival mode and fighting daily to keep herself together.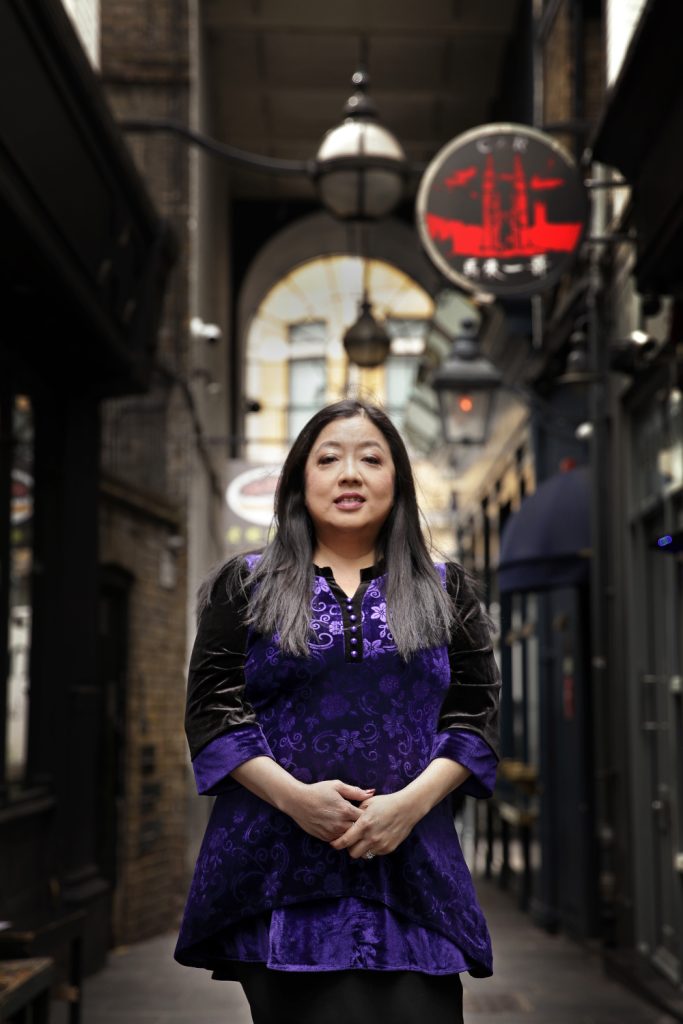 In her own words, she "led a double life", secretly being a "high-functioning depressive", plagued behind the scenes by insomnia, anxiety, and a dependence on alcohol to soothe the hidden scars of extensive emotional trauma.
As Simone, 53, explains in her inspirational new memoir, The Fate We Make – Book One: Heartbreak, she had endured many traumatic episodes in her life, starting with an unhappy and unsettled childhood caught in the middle of parental warfare.
"My parents were mismatched, both socially and in temperament," says Simone. "This led to me witnessing constant arguments and, on occasion, violent and terrifying fighting between them.
"At the same time, they kept this all behind closed doors. Our family was upwardly mobile and couldn't afford for such things to get out.
"In response I retreated into books, literature, and music, preferring their company to the outside world.
"I was an advanced reader for my age, loving Jane Austen, Charlotte and Emily Bronte, and in reading I found an environment I could control, unlike the discord around me.
"More than that, though, I saw reading and performing well academically as a means of moving away and escaping my parents and the claustrophobic climate of Singaporean society to build the life I wanted."
Simone's future trajectory seemed secure when she received her university place in 1989, aged 17, but everything was thrown into doubt when, soon after, she discovered she was pregnant.
Faced with the twin shames of her parents disapproving of the father-to-be and the embarrassment that an unplanned child would bring upon her family, she had to face a heart-breaking dilemma: keep her baby or have an abortion.
It was a decision she would have to live with, and though she never admitted it to those close to her, one which pressed on her mind constantly throughout the remainder of her education and her career.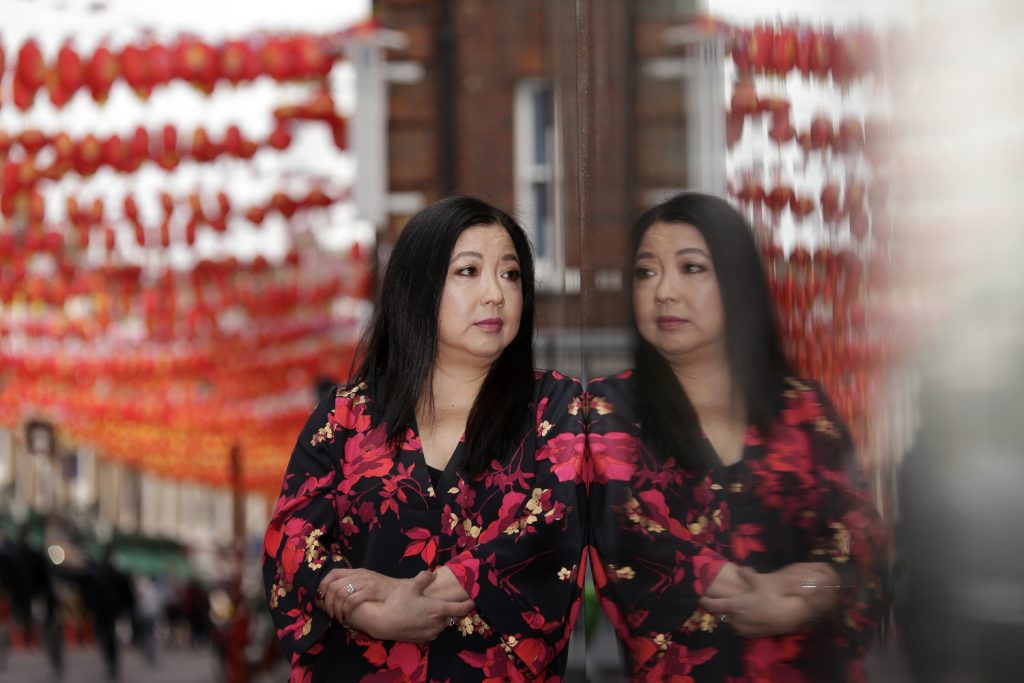 Simone, who now lives in Cambridgeshire, says that her actions left her feeling so guilty that she entered a phase of "self-sabotage", entering into ill-considered and abusive relationships because she felt that "she deserved the punishment".
She married one of her drinking buddies, himself suffering from trauma, and despite them starting a family, he continued to abuse and berate her on a regular basis, once even threatening her with a knife.
The biggest problem, however, was that Simone kept it all to herself, feeling duty-bound to adhere to a crippling Asian cultural tradition to always "save face" passed down through the generations.
She continued: "As I write about in The Fate We Make, I was brought up with the firm belief that you had to keep your problems to yourself, and that to do otherwise was a social taboo.
"I derive from a long line of strong women – my mother, grandmother, aunts – who had to endure so much without complaint, including arranged marriages, domestic violence, infidelity, and the grief of child loss.
"It was, then, in my cultural DNA to soldier on and 'grin and bear it', attempting to subjugate my own needs for the 'greater good', suppress the pain, and carry on regardless.
"While this allowed me to focus on succeeding both educationally and professional, it came at the huge price of suffering in silence.
"I took this belief into my marriage to a domestic abuser, accepting the punishment I received and concealing the truth from my colleagues because I felt that I deserved nothing better."
Simone managed to escape the relationship after a decade, in 2007, after her husband flew into a terrifying rage in front of their two children during a garden party, and six years later she married again, happily this time to a man she describes as her "Prince Charming".
Even so, she continued to keep her emotional wounds hidden away, just as generations of her family had done before.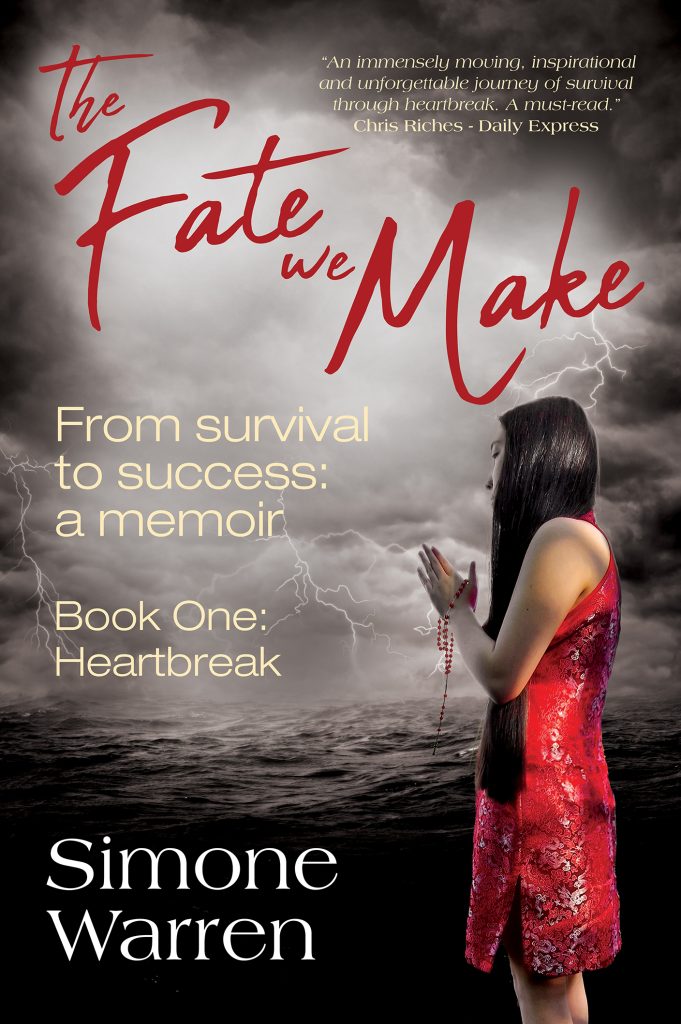 That was, until decades of unending stress finally reached breaking point last year, resulting in a medical emergency.
"I was rushed to hospital by my husband because of severe chest pains. My blood pressure was through the roof," explains Simone.
"I thought I was dying but the doctors, however, couldn't find anything physically wrong with me.
"They thought it was psychosomatic, similar to what they call 'Broken Heart syndrome'. It was then that I realised that it had to be caused by me choosing to bottle things up for years.
"I tried to carry on as before but couldn't do it any longer. I took my first day off work in 17 years, and that turned into three months signed off with stress."
Simone saw a counsellor as part of her recovery, who advised her that writing was an effective and healthy way of offloading and confronting problems, rather than burying them.
Her new book, The Fate We Make, which she plans as a trilogy, began as part of that process, and she says that reflecting on her life and the lessons learned has been a cathartic experience for her, and one that she hopes is inspirational and instructional for others.
She added: "Years of 'saving face' took their toll, leaving my trauma unhealed and eating away at me.
"Just like my parents, I was keeping my skeletons in the closet because of shame and guilt. It was a harmful cycle, and one that had to be broken before it broke me forever.
"I learned that it's okay not to be okay, and that I needed to drop the act. Speaking up about your troubles is the first step to solving them by getting the help you need."
The Fate We Make – Book One: Heartbreak by Simone Warren is out now on Amazon paperback, eBook, and audiobook formats priced at £11.99 (paperback/audiobook) and £9.99 respectively. A limited-edition, signed hardcover version of the book is also available from the author's website, priced £20. For more information, please visit Home – The Fate We Make.
Did you enjoy this article and find it helpful? Why not share it with your social media network below?