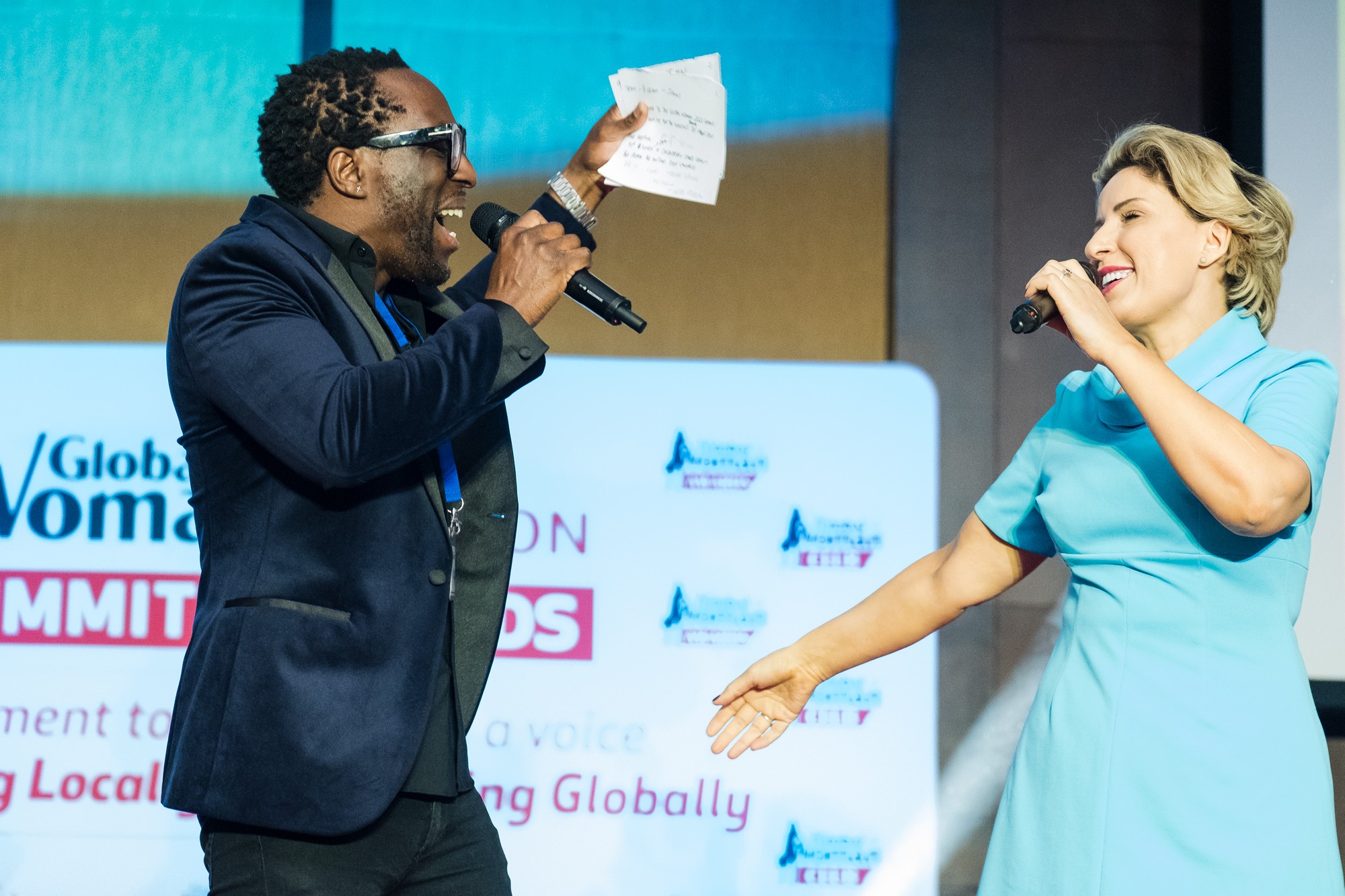 Saturday at the Global Woman Summit: The Lowdown
If you're humming the tune of "Unstoppable" by Sia, then there's a good chance you attended the 2022 Global Woman Summit – back and in person for the first time since 2019. If you're not, then a quick look at our Insta pages is enough to give you a feel for the ambience of the event and the energy generated from it – bold, triumphant and, you guessed it, unstoppable.
Held in real life at the Millenium Gloucester Hotel in stylish South Kensington, this two-day event is something of a landmark in the Global Woman calendar, bringing together members, speakers and regional directors from around the world. It was a chance to break out of the Zoom fatigue and once again see the collective potential that's harnessed when aspiring individuals get together under one roof.
Plenary sessions offered a mix of enthusiastic public speaking and informative panels, with the help of audience interaction along the way. Whether it was The Apprentice winner Harpreet Kaur on the rise of young female entrepreneurs, CEO John Lee on digital marketing or DJ Tre Lowe ramping up the volume, there was plenty for delegates to chew over and make the most of.
We were also honoured to have charity members from Prevent Breast Cancer available throughout the event, to reach out to guests and raise awareness about how best to reduce risk. For more information, visit their website at https://www.preventbreastcancer.org.uk
So, to keep you in the loop, here's the lowdown on what happened on Saturday, courtesy of our journalists on the ground.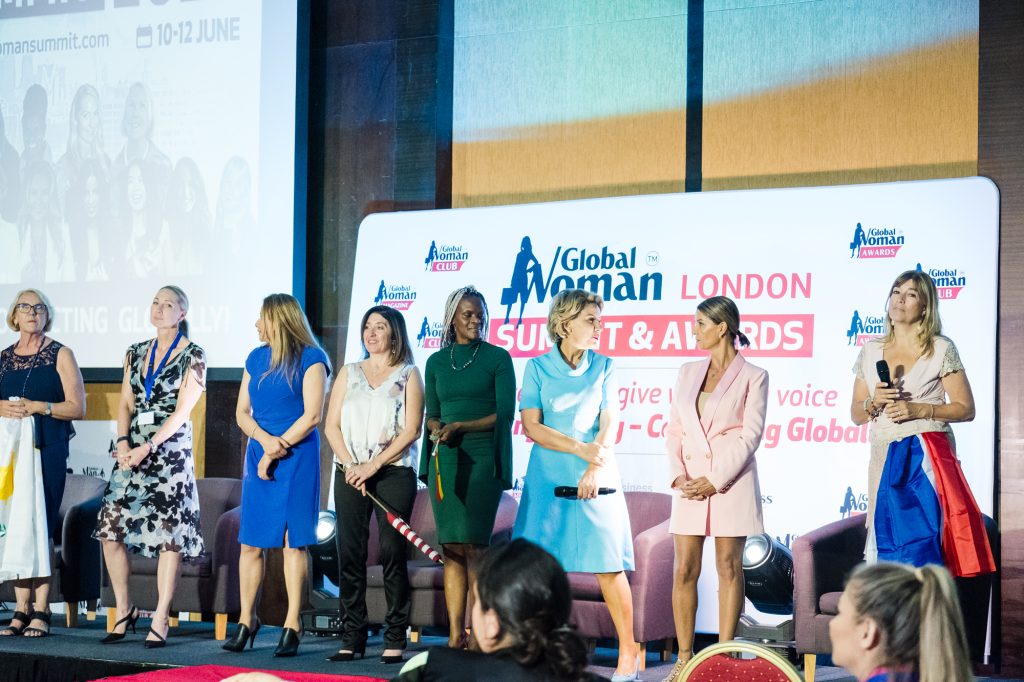 ---
Who really wants to wake up early at the weekend? The expected answer to that may be different, so long as coffee and croissants are involved. With a networking breakfast taking place at the sun-lit Conservatory, it wasn't too hard for the VIP delegates to lose track of time and get their energy up for the day ahead.
Once all introductions were done and dusted, the morning session began in earnest with a focus on women in leadership positions. Split into two separate panels hosted by Giovana Vega and Linda Attram – Global Woman's Regional Directors for Amsterdam and Accra, respectively – the guest speakers included BT's Alexandra Foster, Kate Bellosillo of Kyani Philippines and mindset coach Mimi Bland. Points were raised about the challenges faced by mumpreneurs, the power of self-belief and how to deal with criticism in the workplace. The mic passed around the audience and one delegate asked a particularly salient question on how to manage situations where unsupportive family relations were a stumbling block to success.
With lunch fast approaching, Mirela Sula – the founder of Global Woman – took to the stage for her keynote speech. Outlying her "7 Steps to Go Global", she recounted her life story and peppered each step with experiences and personal anecdotes that testified to how you could go "from nobody to somebody". She also highlighted the benefits of Global Woman Club membership to those assembled, but you can also find out what membership entails online.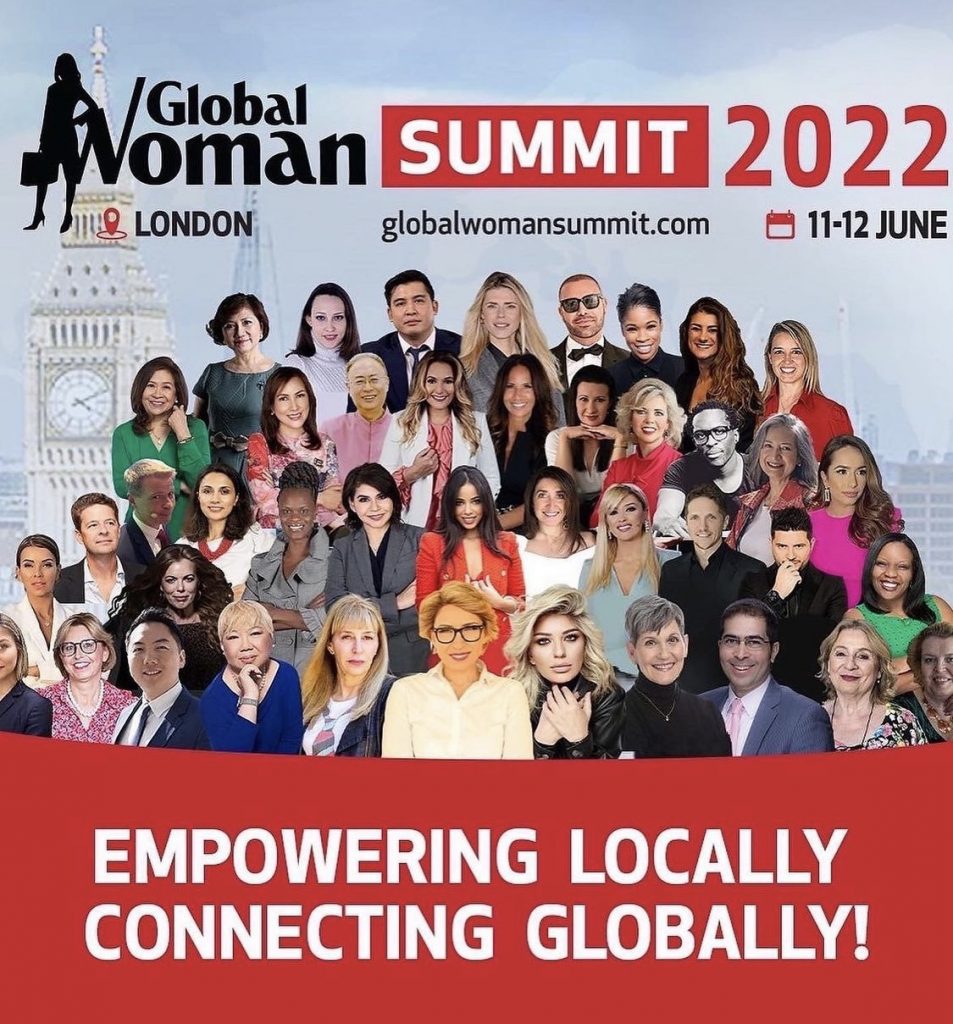 The afternoon was predominantly made up of solo speakers but the one panel session brought up informative insights around the extent to which cultural barriers interact with business. Aptly hosted by Daniella Baumann, a businesswoman who calls both Switzerland and the UAE home, the guests delved into the difficulties and opportunities to be found in the pursuit of global women empowerment. CEO Deniz Senelt Kalelioglu focused on the smaller touches, epitomised by her offering Turkish delight to potential business partners, and recalled the initial culture shock she felt as a Mediterranean woman in the cooler climate of Northern Europe. Elsewhere, Maria Montserrat offered candid insights from her strictly Catholic background in the Philippines, especially in regards to the issue of divorce and familial pressure.
As afternoon turned to evening, networking breaks and musical intervals accompanied with dancing helped to keep everyone on their toes. If that wasn't enough, John Lee – CEO of Wealth Dragons – woke everyone up with his trademark high-octane pitch, explaining how you can maximise your sales from effective digital marketing. By the end of his 90-minute talk, it was clear that he was onto something as delegates rushed to be the first ones to take up his exclusive offer.
With that, Saturday @ the Summit drew to a close and guests retired to their hotel rooms or beyond, ready to do it all over again tomorrow – and so can you! Stay tuned for the lowdown on how Sunday went. Watch this space!
---
Did you enjoy this article and find it helpful? Why not share it with your social media network below?