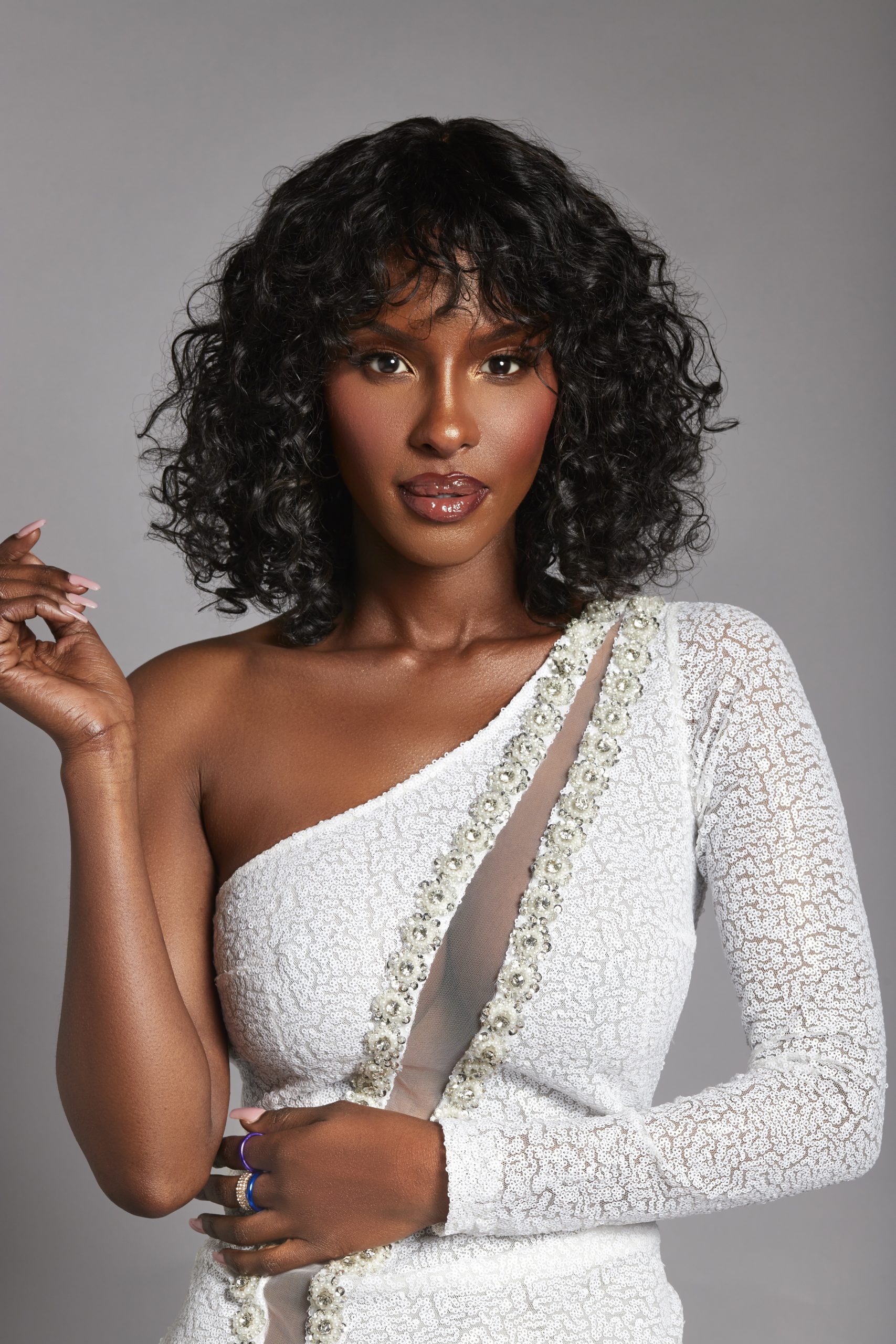 Sarah Mulindwa: From a Nurse, to TV icon
Sarah Mulindwa is a TV Presenter, Podcaster and Radio personality.
With over 15 years as a qualified Nurse, she's been practicing as a Senior sexual health and HIV Nurse for over 10 years. 
She is best known as the witty and glamorous Nurse Presenter on Channel 4's hit show 'The Sex Clinic' where she is part of a team of sexual health experts who cut through Britain's sex secrets. She not only teaches young people about sex but encourages them to talk about issues around mental health, relationships, identity and body issues. 
As the leading Sex expert in the UK, she is often found giving advice around the topics of sex, dating and relationships on TV as well as collaborating with globally recognised brands as an ambassador and expert.
Having created a unique and diverse career, Sarah is also known for her background in the creative industry as a Fashion Stylist, magazine editor and radio personality.
Her exceptional skill sets have enabled her to make her mark across the board in Sexual-wellness, Health, Fashion and TV.
You see the scribbles on social media about various topics to do with dating, sex, relationships, but then you meet people in real life. You soon realise things are not so black and white!

Sarah Mulindwa
With a new podcast, "Coming on Top!" recently announced and surrounded with much excitement, you have a lively media presence complimented by your career in TV and Radio. What challenges have you faced as a female in the media industry?
I have been, I believe, quite fortunate in my experience as a woman in media which I think boils down to my chosen industries.
I worked in Radio for 4 years and the show was fashion related, so I was a fashion insider through my background as a stylist.
Fashion is one of the industries where women can thrive, and also being a nurse in a typically female dominated industry, it is true.
If I were part of a different field within media, my answer may be different.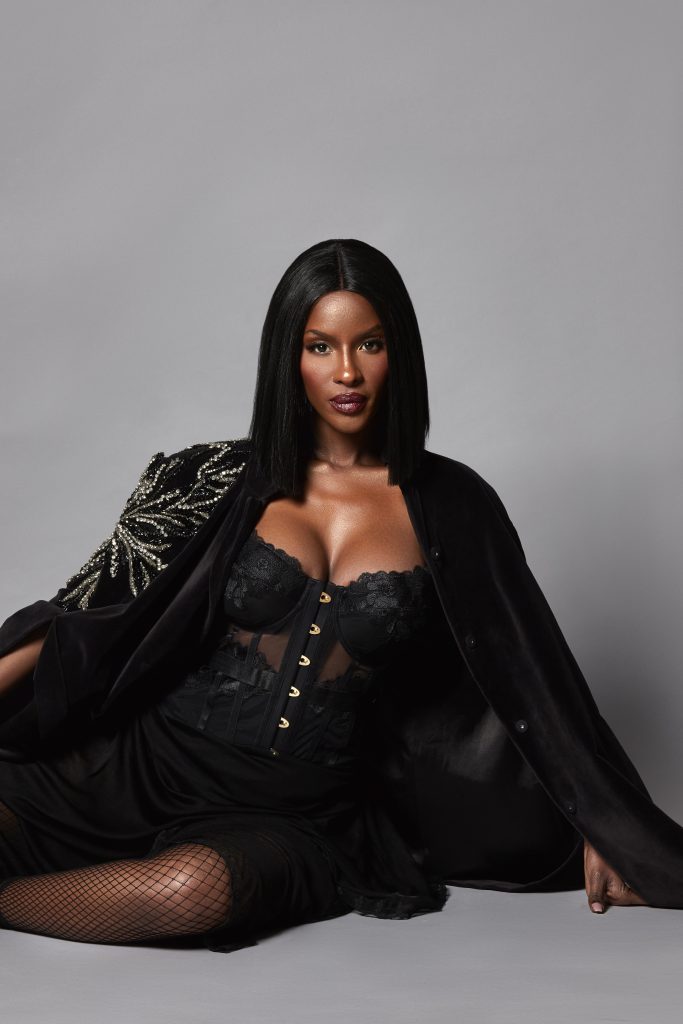 What inspired you to pursue a career in television & radio and how has your experience as a nurse informed your career moves? 
I got into radio by pure chance, and it's a bit of a funny story!
A friend of mine shared a tweet with me that said something along the lines of "The Hoxton fashion show are looking for a stylist" and so naturally I assumed it was a catwalk show and they needed a stylist to dress the models, and so I responded to the tweet and emailed the producer of the show.
An interview was organised, and halfway through the conversation, I realised that this was a fashion related radio show, and they were looking for a stylist to lead as a fashion expert!
I quickly explained that I wasn't a presenter and had no experience in the field.
Luckily the producer was happy to train me up! That was my introduction to the entertainment industry – so it wasn't a conscious career move at all. I'm glad things transpired the way they have.
Throughout my career as a stylist and radio presenter, I was also still practicing as a Nurse and had specialised in sexual health around the same time.
Doing the Sex Clinic was kind of a happy coincidence that just worked quite perfectly in an unexpected way!
I was able to use my knowledge and skills as a Nurse and clinician whilst utilising what I learned from presenting radio to host on TV.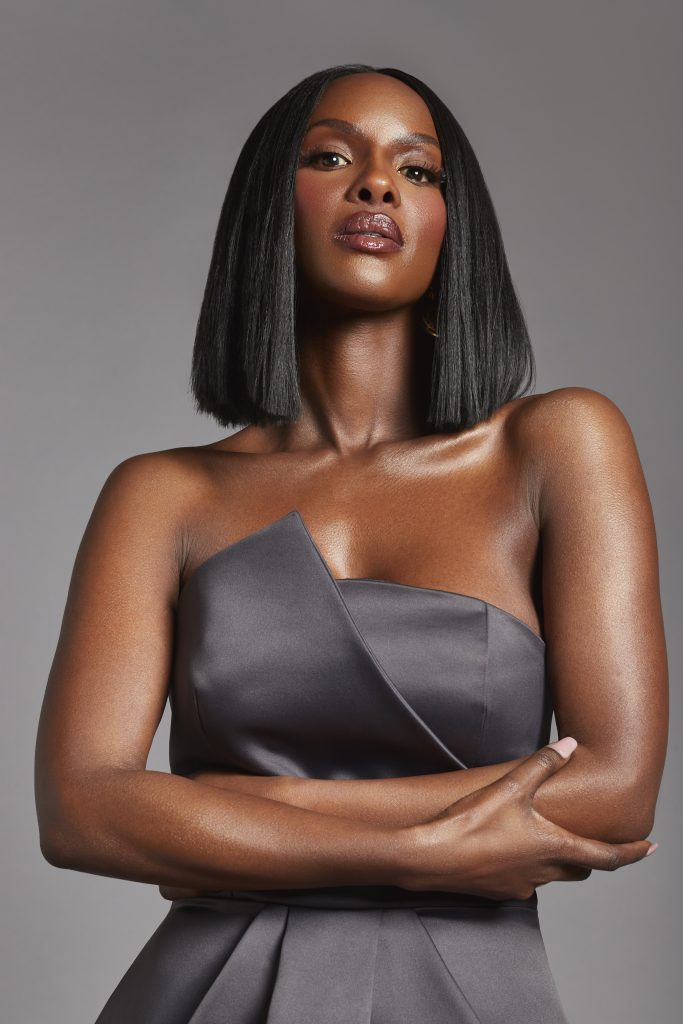 How has your background in nursing and healthcare impacted your work in sexual health and wellness?
Being a sexual health Nurse educator, I would definitely say my clinical background has allowed me to do the work I do within the sexual wellness space. I wouldn't be able to do so without those qualifications and experience for sure.
Before sexual health I worked in acute medicine for 5 years—that general knowledge in medicine and the human body as a whole definitely helps my work approach within sexual wellness.
We live in such a hypersexualised world that it's essential for that culture to be remedied with education and fact checking from healthcare professionals.
Social media impacts the way we see ourselves and others, absorbing so many false truths have consequences in real life and can contribute to high risk-taking behaviour for people, so I try to use my clinical skills on socials to debunk and educate!
I think this is so crucial given that there's so much misinformation out there and gaps in people's knowledge.
The internet is increasingly becoming the number one source of information for people (particularly young people) so it can be a powerful tool for educational purposes. Opening up difficult conversations is exactly what my new podcast is all about!
How do you utilize your various skill sets to provide an engaging platform for your listeners?
Paying attention to the content that gets the most engagement is how I do this. That's always a great indication of what people want to see!
I try to keep it relevant to my work, to focus on what I am up to—but a lot of my content surrounds sexual health and advice.
I also work with various charities and organisations as well as brands; so, I keep my followers up to date on all those things.
Mixing up the content is another factor. What I love about my work is the variety — no two weeks are the same and I'm constantly learning and meeting the most interesting people.
It is this that I feel isn't lost in translation on my social media platforms; I hope it comes across well.
Tell me about the 'Coming on Top' podcast – what topics do you cover? What makes your podcast 'Coming on Top!' stand out from other podcasts?
Coming on top is a labour of love that has been in the making for some time! As a sexual health Nurse, you know exactly what everyone is doing but nobody is talking about!
You see the scribbles on social media about various topics to do with dating, sex, relationships, but then you meet people in real life. You soon realise things are not so black and white!
Putting someone naturally in a unique position, for me this made me think of how cool it would be to have a podcast—a podcast where we have guests come on who are willing to give their honest and frank opinions on a subject!
We'll be covering everything from love, sexual wellness and dating…to tech and culture…and I'll be joined each week by 2 guests!
I think what makes this podcast standout out is that there's so many myths and a lack of education on the internet.
Social media, especially.
When it comes to sexual health, this podcast acts as a fact checker in that respect, but it also offers space for people to give their point of view on culture, on our world, on their world perspective and how these things impact our relationship with ourselves and each other.
Almost everything that we do and engage in has an effect on our personal connections, sexual wellness, and our overall outlook on these.
This show gives a voice to every opinion. The show is also tailored around my social media audience, so in each episode we have a questionnaire and discuss the results with the guests.
The listeners/watchers have their say!
I've worked with the most amazing team on this, so we're super excited to get it out there!
How have you seen the conversation around sex education evolve over the years?
I definitely have and with the sexual wellness industry set to hit over 50 billion by 2026, its clear that the conversation has shifted. This, to the point that people are not only showing an interest but are more conscious and taking control of their sexual health, is an established shift.
What have been some of the most rewarding projects you've worked on in your career? What is the most rewarding part of being a TV Presenter and Podcaster?
Fortunately, I have worked on some great projects and would say my work as an ambassador for THT has been greatly rewarding.
I have had so many people DM me or come up to me and tell me that I made them feel comfortable to get a HIV test. They were too scared before seeing our National Campaign. Seeing and hearing this impact delights me!
Just knowing that you helped somebody with a problem they may have been suffering with or felt too ashamed to talk about—helped them to open up and get help—feels the best!
I'd say a project that felt the most rewarding personally was back in my days as a fashion stylist! I freelanced for around 6 years and then fell into the role of Fashion Editor for a great magazine. That truly felt like the cherry on top for me in my fashion career. I was really proud that to achieve what I wanted as a stylist after building a career with no insider's experience and not knowing a single soul in the industry.
I stepped down from the job after working on some great shoots to focus on TV and the time felt right. I definitely plan on dipping my toe back in fashion at some point, maybe not styling but in some capacity!
The most rewarding thing about being a presenter and podcaster is the fascinating people I get to meet and have conversations with! If you have reproductive organs (like we all do), if you're in a relationship or seeking to be in one, whether you're sexually active or practicing celibacy – this podcast is for you and all voices are welcome!
That's what I love about this project—we explore all points of view. We often underestimate the importance of this in order for us to understand not only more about ourselves, as individuals, but more about society around us; I want people to finish each episode learning something new.
What is one major goal you would like to see achieved in your remit of world-service within the next 10 years? 
I'd definitely say getting my charity in Africa up and running! I want to help the rural communities and work with the local clinics and hospitals wherever I can.
Hopefully helping to create new jobs and educational opportunities for Nurses and healthcare professionals is a real opportunity.
There's so much we everyday people can do and skills we could share to help others live a more full and dignified life. Certainly, I want to work on my organisation and create something that will positively impact as many people as possible!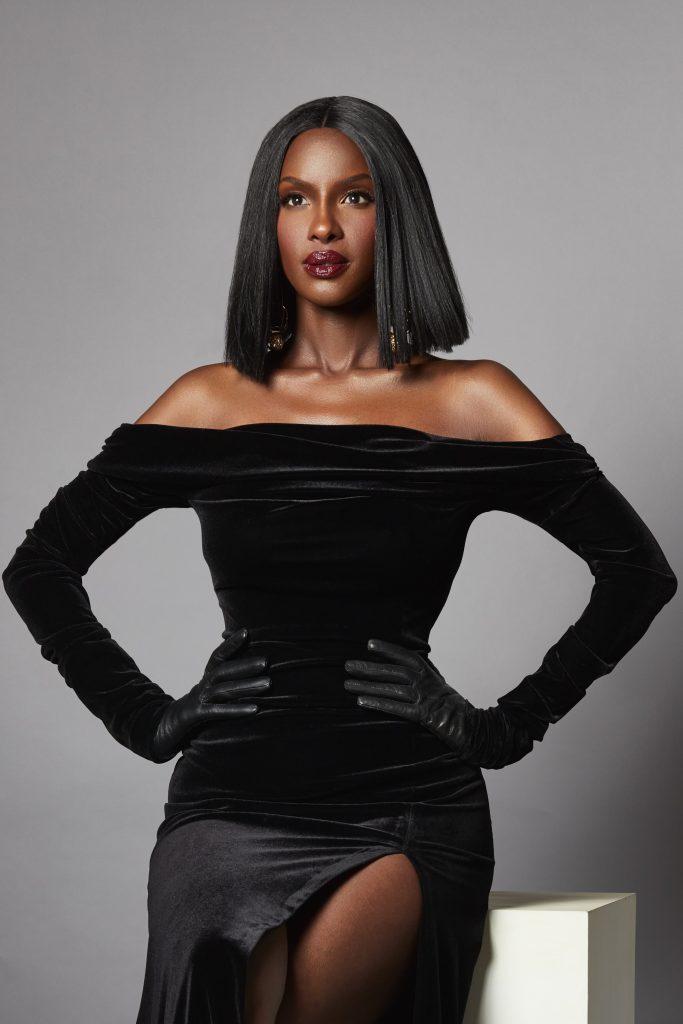 Photographer: Iulia David @iulia_david_photography
Makeup Artist: Simmi Virdee @makeupbysimmi
Skin prep (facial): Chelsea Sharp @cjsholisticaesthetics
Did you enjoy this article and find it helpful? Why not share it with your social media network below?