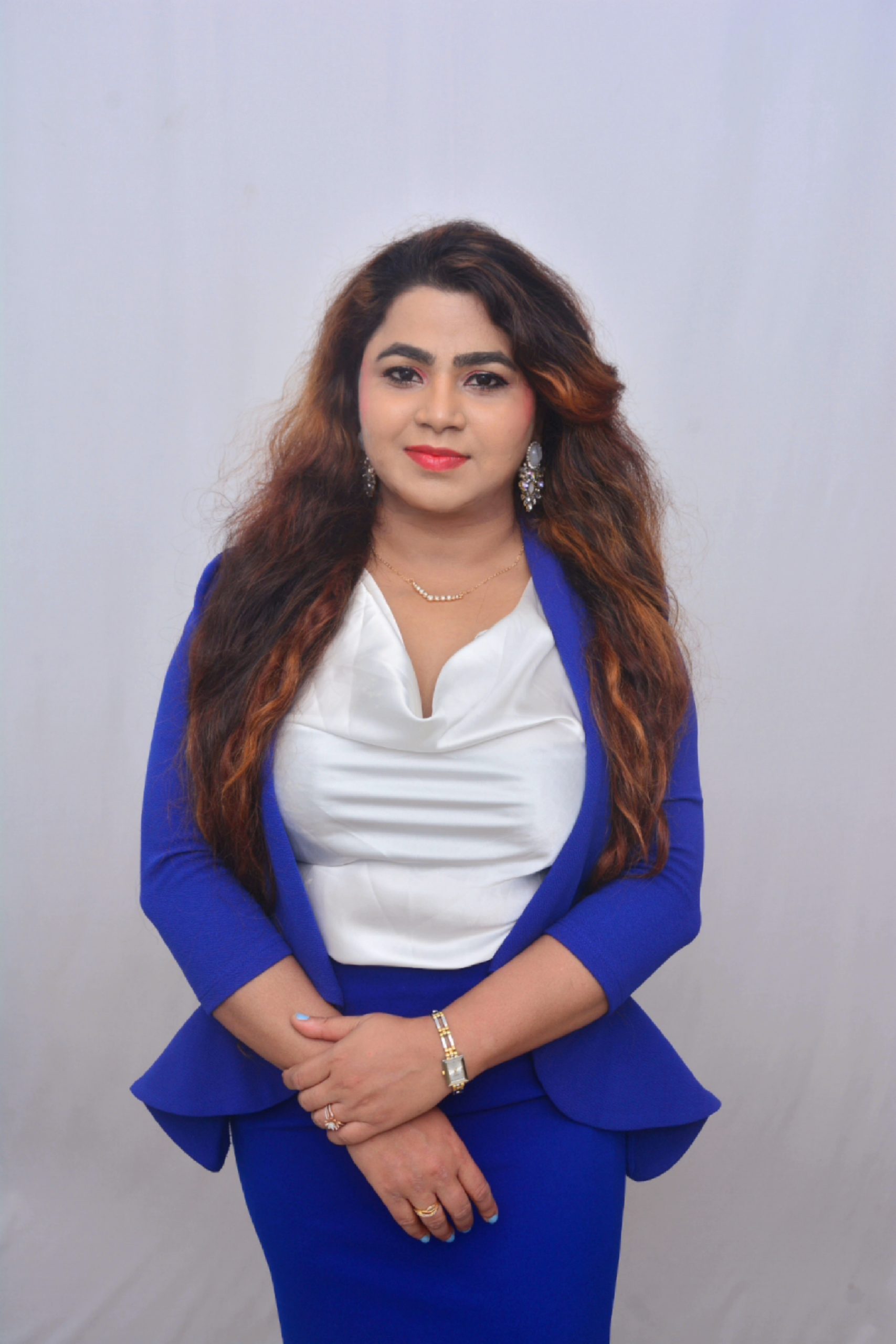 Rosalind Panda – Painting My Vision for the Future One Stroke at a Time
Rosalind Panda is a thought leader, visionary changemaker and is here to inspire and empower others to do what inspires and empowers them. Her goal is focused on the theory that all of us can make this world a better place together.
Rosalind lives a life with purpose and optimism serving mankind and benefiting the World through the fundamental elements of life. Through art, technology, creative-design thinking, and innovation, Rosalind ushers in change for the better.
She is the CEO of Rosalind IT Services, Founder of Rosalind Arts, CEO of Rosalind Constructions, and Founder of ROVA Token and Rosalind Prasad Foundation, INC.
She is a technology-innovator, fine-art artist, public speaker, author, and influencer. Rosalind is on the board of members in the non-profit organization called River Art Works. As an impassioned Influencer, she is an invaluable member of the International Association of Women. She is an author of the book "LET SELF BECOME THE LEADER" and in this interview with an entrepreneur, Rosalind brings light to exactly how she makes an unforgettable impact.
"Technology has the power to transform people's lives and is already playing a major part in human life."

Rosalind Panda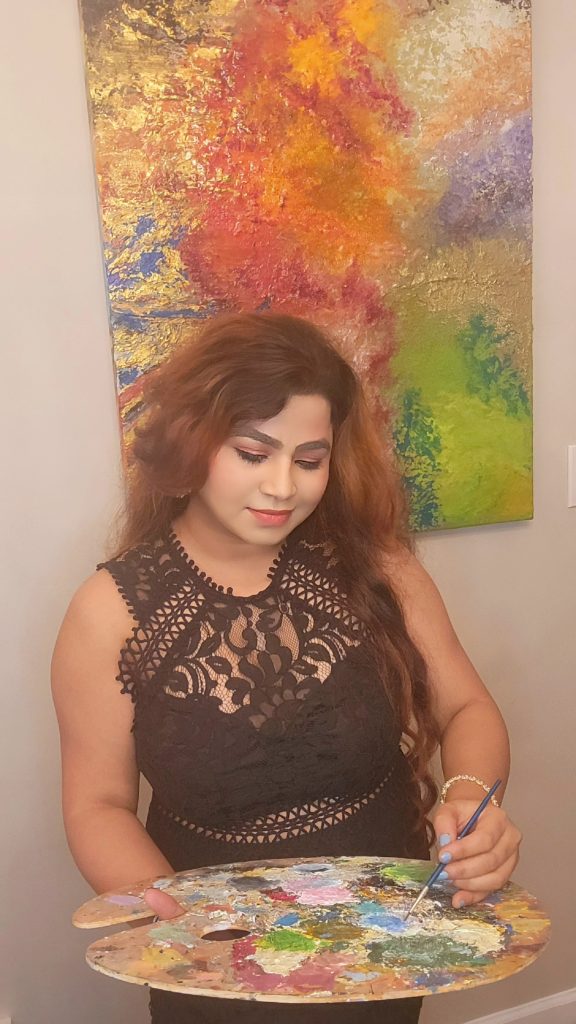 What inspired you to become a thought leader and how has this role contributed to becoming a recognized change maker featured in several publications?
As an individual, I focus on living a meaningful life fuelled with passion and aligned with my purpose & creativity. Therefore, I act towards my vision, to serve humanity, and benefit humankind through art, technology, and innovation.
Being a thought leader and giving back to the community while inspiring, impacting, and adding value to people's lives has always brought me immense pleasure and fulfillment in my day-to-day life.
How has your experience running Rosalind IT Services impacted your life purpose and mission?
These days, technology is an indispensable part of everyone's life, to a certain extent, improving productivity, security, and collaboration. I believe every human is gifted with uniqueness and intentions to impact each other's lives in a positive manner. Technology becomes a vehicle to amplify intentions and actions.
While running Rosalind IT Services and helping clients through our technology products and services I focus on building lasting relationships and a greater impact in the community. As I'm passionate about technology and innovation, helping businesses thrive and scale up is aligned with my purpose and mission.
What do you believe are the key ingredients to a successful creative design thinking approach?
One of the most underrated yet most needed skills in a person's life is creative thinking because one cannot do without it to interact effectively. It is an invaluable skill that allows you to gain a newer perspective on life after you have encountered problems and situations.
Identifying the right problems to be solved with a solution-oriented mindset is one of the key ingredients to successful creative design thinking both in the personal and professional realms.
What strategies have you implemented to empower women to do what inspires them within your career of entrepreneurship?
Being an artist known to create artworks of various genres, I make sure my paintings have the underlying message of inner peace, world peace, positivity, optimism, enthusiasm, and love toward humanity to add value to people's lives. While the colors, textures, and visuals of my artworks feed the viewer's soul with exuberance, the words in my poems and descriptions around the paintings create an exhilarating experience. A greater impact, it leads to inspiring everyone as well as uplifting and empowering women.
Secondly, when it comes to helping women, being a business owner, I use empathy and my problem-solving abilities to bring prosperity, financial growth, and fulfillment to women's lives through technological advances.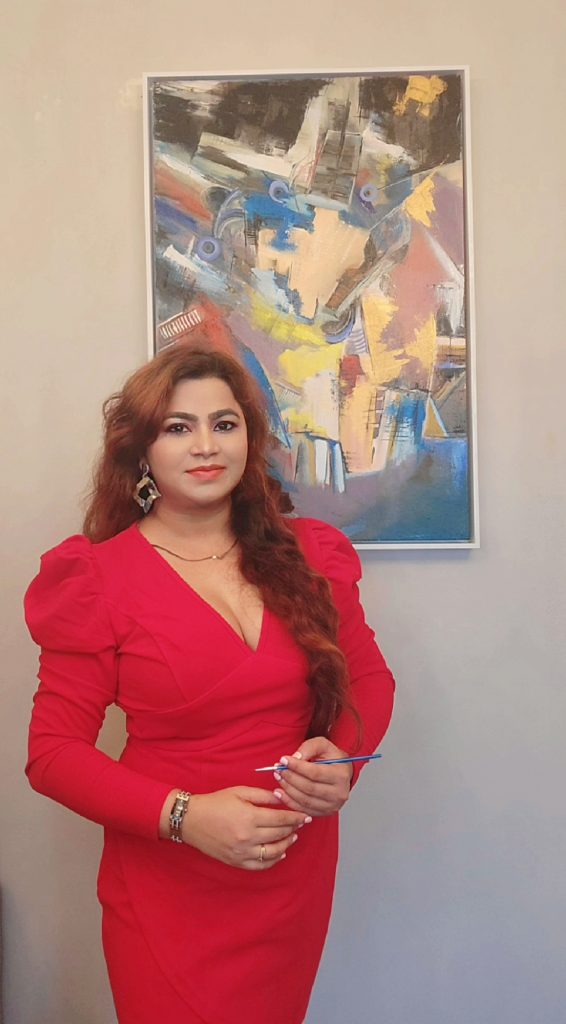 Can you explain more about an innovation that you have created that has impacted the world in a positive way.
I'm the founder of the world's first real-world utility based crypto ecosystem called "ROVA" through Rosalind IT Services. This is going to introduce solutions to many factors that the current trend has missed. Technology and innovation play an integral role in everyone's lives and it is always there to benefit mankind; technology makes mankind's lives easier.
ROVA is an ERC-20 crypto token built on the polygon blockchain that does make a difference with others. The ecosystem is built to connect the real world with the features of blockchain technology.
How do you envision the future of technology and its role in making this world a better place? Is there a secret to how you motivate yourself to continue pushing for change and innovation?
Technology has the power to transform people's lives and is already playing a major part in human life. Technology can provide knowledge sharing, awareness, access to enrichment, empowerment, and community. It brings in a revolution within education, communication, healthcare, travel, etc., and will continue to do so.
My cultural foundation and educational background, analytical thinking, problem-solving attitude, and purpose to serve humanity inspires me from within. I utilize my intentions, actions, and visions to bring the best out of myself and others. This makes the world a better place through art, technology, and innovation.
How do you balance your roles as CEO of Rosalind IT Services and Founder of Rosalind Arts? How have you incorporated creative design thinking into your projects in both capacities?
Creativity is a gift we are all born with—the extent and in what areas of life this superpower is getting nurtured and flourished totally depends on the person. Since my childhood I've been building a strong foundation of creativity. Hence, as the founder of Rosalind Arts, I am maintaining my inner creator at full throttle to express myself through visual art creation, poetry, and writing that empowers others.
Being the CEO of Rosalind IT Services, I usher positive differences into people's lives through the channels of innovation & technology.
This is how I live out my passion, purpose, and vision with focus and determination—in multifaceted service to humanity.
Being the CEO of Rosalind IT Services and Founder of Rosalind Arts, you will need to use your creativity to set and achieve goals in both roles. Nevertheless, which role requires more creativity from you?
When I'm creating artwork, writing poems, and articulating my thoughts to express my words through writing, I'm giving form and life to my creativity. Whereas, when I'm playing my role as a technology innovator I'm acting out of my solution, vision-oriented mindset, and creative design thinking allows me to benefit others. That is why both roles require an equal amount of creativity.
What is the greatest challenge you have faced in running Rosalind IT Services and how did you overcome it?
I believe, along the journey of life no matter what path we choose, the initial steps feel a little bumpy and sometimes there will be situations that seem like obstacles. In fact these represent opportunities—or you can call them blessings in disguise.
With a positive attitude and optimistic approach, when we are focused on the vision, every profound step toward it becomes progress.
How would you go about creating a lasting positive impact in the world if you had one choice that would be certain to succeed in effect?
While living a meaningful and purposeful life, my intentions and actions are aligned with serving humanity. Every chance I get I will continue to spread my uniqueness and fragrance as a human being. Impacting others in my surroundings, community, and the world drop by drop creates an ocean.
Simply through a positive ripple effect I bring optimism, enthusiasm, and peace on earth one painting at a time. Simultaneously, with my innovative ideas, I bring new colors, a fresh palette, to this world.
Did you enjoy this article and find it helpful? Why not share it with your social media network below?