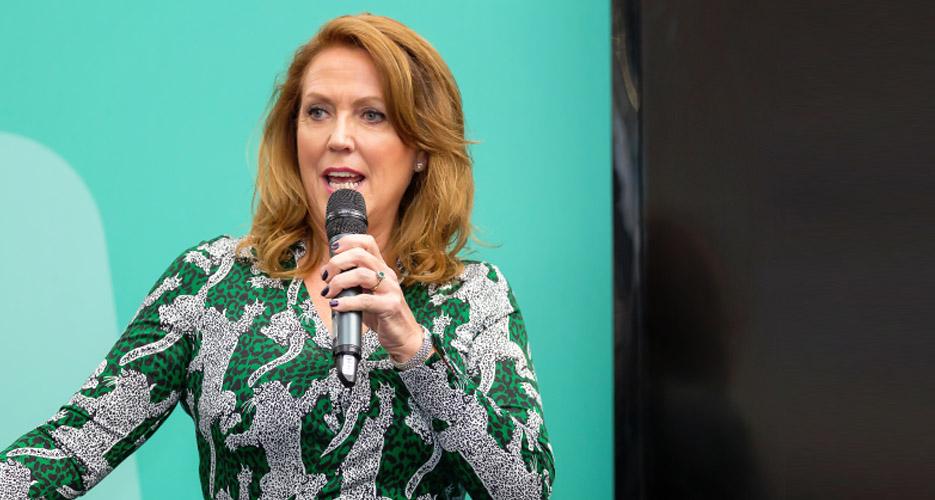 Jenny Campbell: My Journey From the Dragon's Den
Jenny Campbell, an esteemed woman in business, speaker, entrepreneur and former investor on Dragons' Den, sat down with Global Woman Magazine to discuss her incredible career. In this exclusive interview, Jenny reflected on the impact of Brexit and revealed how she chooses the best businesses for her investment.
You invested in Ed Hollands, who created 'Driven Media'. What attracts you to an investment?
"So, when I invested in Ed Hollands on Dragon's Den; Ed has the 'Driven Media' business, which is a very simple business concept, all about advertising on the side of lorries. What I saw in Ed when he came through the doors was a very raw young man, but someone with a lot of potential.
"I love investing in young entrepreneurs. I am a big supporter of entrepreneurial hubs and accelerators.
"I have also done a lot of work with the Prince's Trust, working with more disadvantaged, or less advantaged, young people, helping them to become successful either in long-term employment or as entrepreneurs.
"So, in Ed, I saw that raw entrepreneur that could be helped and shaped with a bit of wisdom and financial support. I was very delighted to work with Ed, and his business has continued to grow since his appearance on Dragons' Den."
How will Brexit impact British enterprise in the long term?
"What do I think the impact of Brexit will be on British enterprise in the long-term?
"You know, I think it will be a mixture of… there was a general relief when the decision was made and we started moving forward, regardless of which side you voted.
"We've moved on from that, we've taken away uncertainty, which is good; that breeds positivity in British enterprise and the economy.
"There was a mixture of uncertainty during the transition period, and where there was uncertainty, there was chaos and confusion.
"I can imagine there will still be confusion, when the wrong regulation or the wrong policy or procedure is applied to something because somebody's confused that, 'are we doing this now? Are we doing that now?'
"Even down to which queue you stand in at the airport, 'do we stand in that one or that one?' But I think it has settled down and will continue to settle down.
"Generally speaking, it's now very likely that you, as a business, have worked out what this means for you. You may still need to do some work on that, even after the transition period, but once you know what that is, you can manage it.
"As I always say, there will still be opportunities for some, there will be challenges for others; it's just a matter of dealing with those positively."
This exclusive interview with Jenny Campbell was conducted by Megan Lupton, courtesy of Champions Speakers.
Did you enjoy this article and find it helpful? Why not share it with your social media network below?