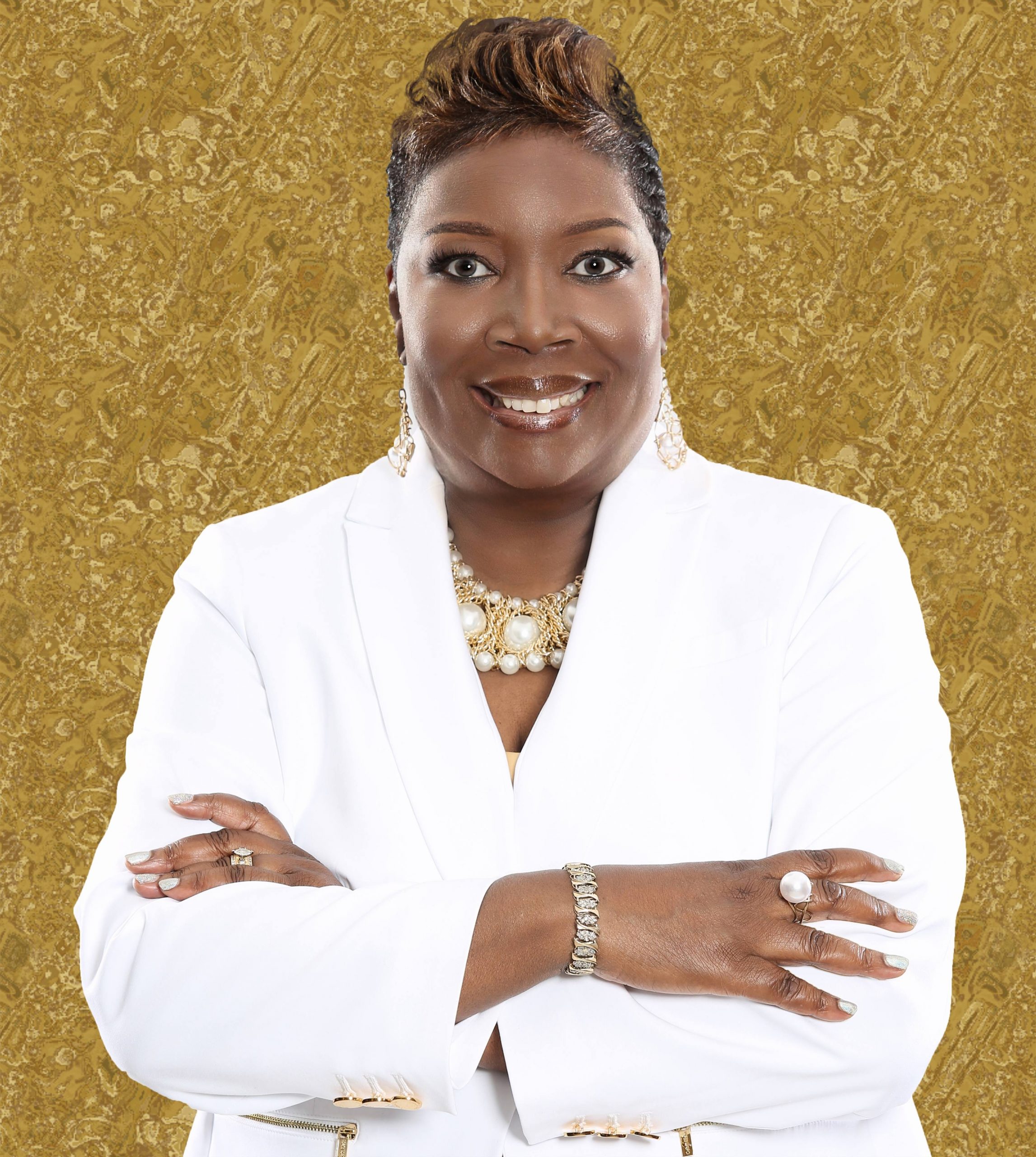 Robbie Mathews: Take control of your finances
Robbie Mathews

Take control of your finances: Know your numbers
Robbie Mathews has 40 years of Information Technology development and management experience within the retail and financial services industry. She is today a succesful entrepreneur, an empowering international speaker and Certified Life Coach and real estate investor. She grew up as a child without a real home and became a single mother when she was only 14. Today Robbie is running a business that aims to solve bad money habits by applying structures to motivate and empower people to make the right financial choices, as she believes that the need to educate yourself on financial management is the first step to a succesful life.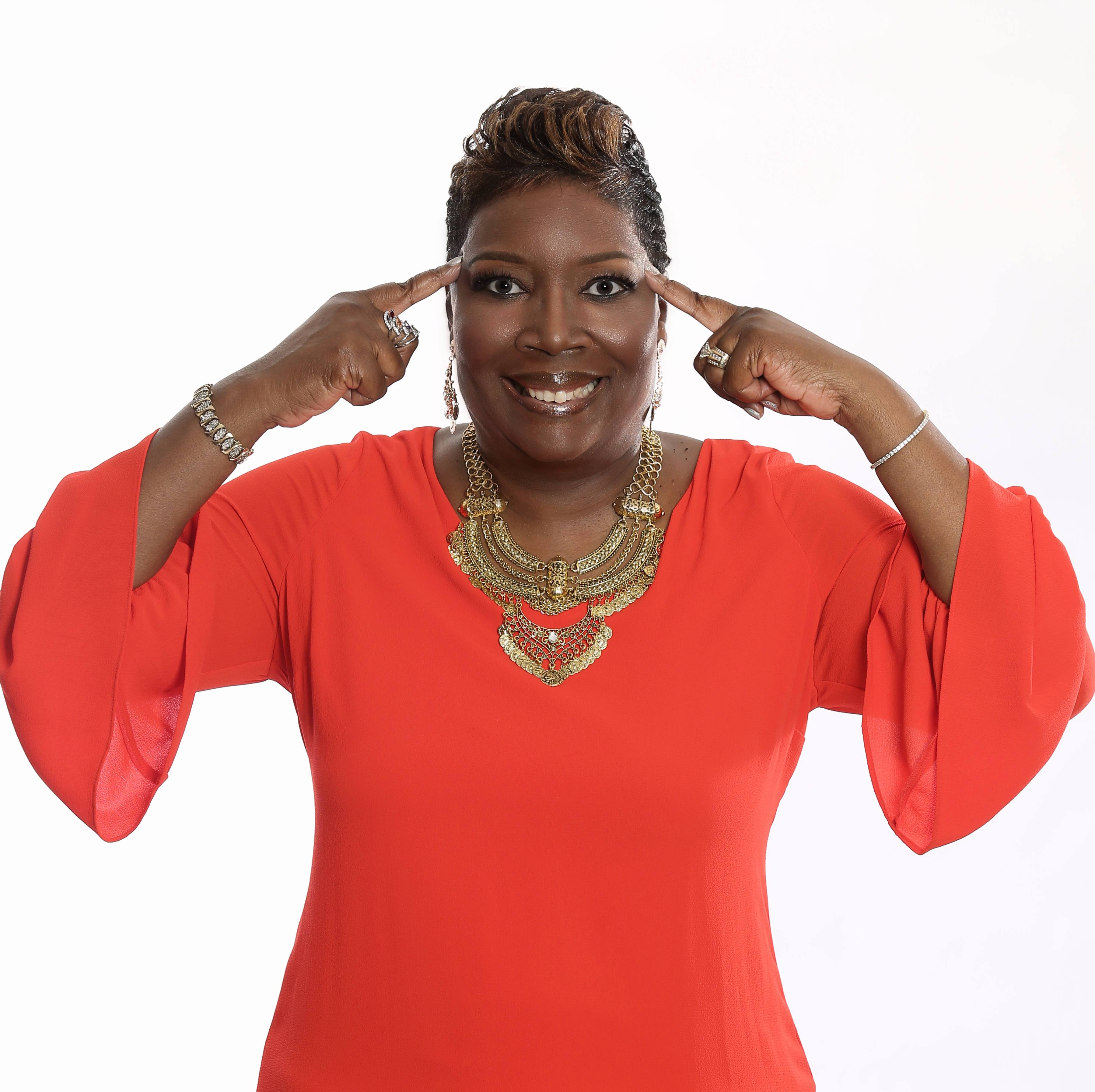 In an era where people end up with many debts, you have a great mission in this life to advise and inspire people to spend money in the right way – but first, please let us know how things were for you growing up in your family?
Well, I didn't grow up in a "traditional" family with the mom and dad and white picket fence. I was more of an urban gypsy child. My mother worked as a seamstress for most of my childhood. I never really had a home of our own with my mom. We lived with relatives and friends. We lived in 11 different places and I attended 8 different schools that I can remember by the time I was sixteen.
She was also an avid gambler. My early memories consist of spending virtually every weekend watching my mother and her gambling group play cards. They would rotate to different houses each week. They would play cards from Friday evening through to Sunday evening. I would sleep on the floor or on the couch of whoever's home it was to host the game. I couldn't say if my mom was in debt because culturally African American families didn't then and still do not discuss money problems with their children. I believe that is true for other cultures as well.
However, I was around a lot of cash most of the time because of the weekend gambling parties and race track trips. I have always had an entrepreneurial spirit. When I got old enough, I would bring food, drinks and lit cigarettes to the gamblers to earn money. I learned that if I waited until someone hit a big pot of money, and I was there with their desired drink refill, they would give me five or ten dollars instead of one dollar. So, I knew how to earn money and spend money at an early age. But in a world where the expectation was to get a good job and retire with a pension or social security, my entrepreneurial spirit died, temporarily.
I became a single teenage mother at the age of 14. I had to drop out of high school after my second child was born. By the age of eighteen I was homeless. I had no money, no job and no high school diploma. I did eventually find a nice apartment for me and the kids. I was on welfare, so the rent was paid and we had food because I received food stamps. But there was no money left for anything else. I knew I had to educate myself to get a real job with a future. I took the necessary steps to make that happen.
Since there was no money for business clothes, transportation or a babysitter, I had to get creative and make some sacrifices. We ate lots of rice, beans, hot dogs and soup for months so I could "convert" some of the food stamps to cash. The cash was used for transportation and to purchase a week's worth of business clothes from the thrift store. I traded babysitting duties with a neighbor so I could job hunt and go to school.
I made a plan to educate myself, learn a lucrative trade/skill, and get a real job because I refused to give into the status quo. I had a mission to give my children a better life. Nothing was going to deter me from my goal – become financially secure and leave a legacy for my children.
Despite many obstacles, I persevered. I studied for and passed my General Equivalency exam to receive my high school diploma (GED). I then enrolled in trade school and obtained a certificate in Computer Programming. I then got my first job in the Information Technology field as a Computer Programmer earning $10,000 per year at the age of 19. Yes, I had finally made it, at least I thought. I learned that the road was still very treacherous. I still knew how to spend money very well but did not know how to manage money to take care of a family. I did not have any financial literacy education.
I also got married for the first time quickly and we relocated back to the southside of Chicago. I only got married because society makes women believe we should be married if we have children. Well I got divorced just as quick. I had two additional children, daughters Terina and Eriana.
At this point, I had gotten myself into quite a bit of debt taking care of a family of 5. My first new job in Corporate America gave me an "unlimited" credit card which I used to buy my children and myself clothes, shoes, toys, and appliances. You name it, I bought it. Remember, I knew how to spend money well.
Again, the need to educate myself on personal finance management became a priority. I got another new job in Corporate America as a Computer Programmer Analyst that allowed me to learn financial literacy principles. I got my debt under control and started saving. I also enrolled in college and obtained both my Bachelor's Degree in General Studies and my Masters of Information Technology degree with Honors from Roosevelt University in Chicago, Illinois. I remained in this job for 33 years and then retired.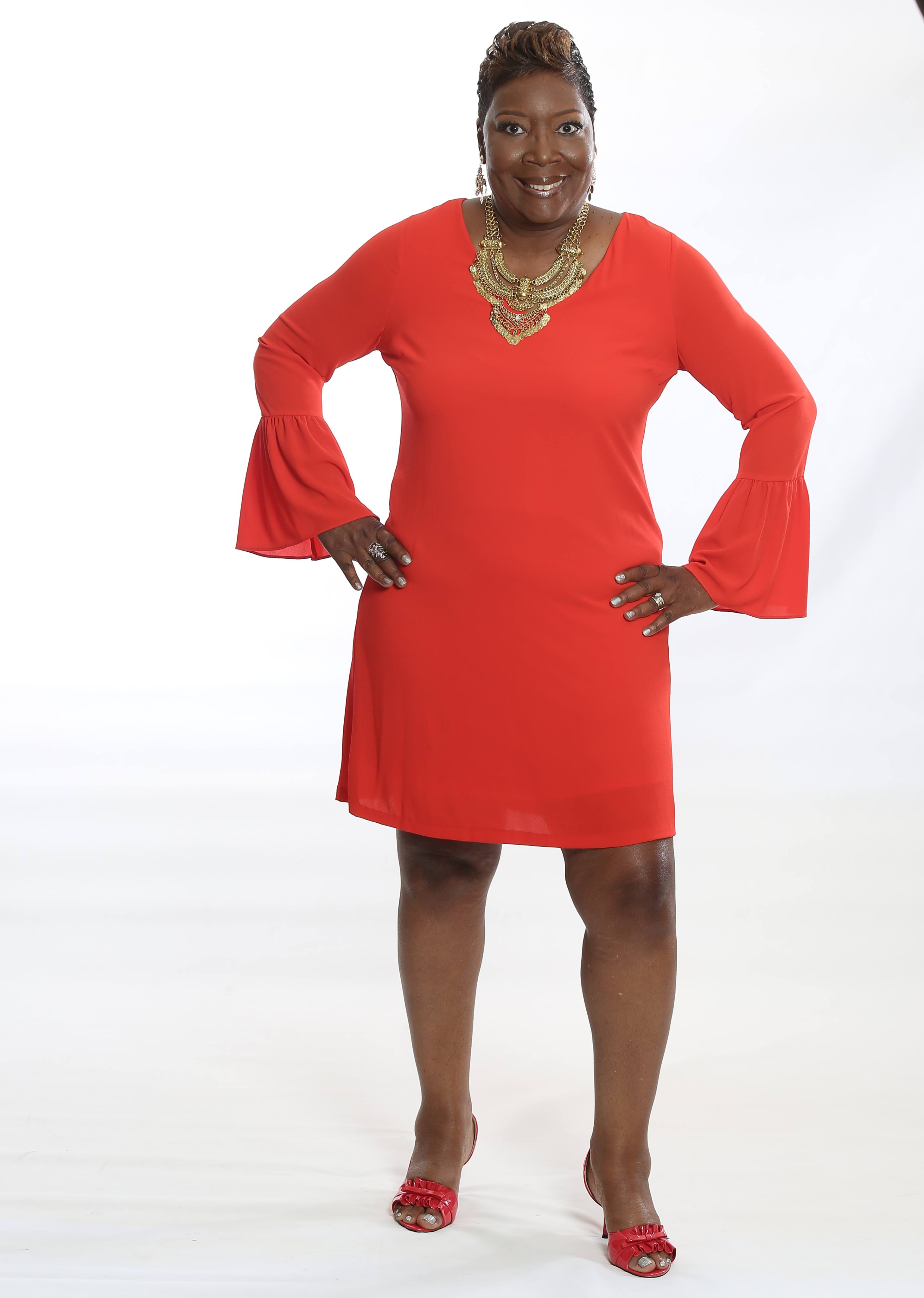 It is clear that you have a strong character. Growing up, who inspired and influenced you to become the person you are today?
My childhood was filled with gambling, alcohol, drugs and sex. I was forced to transition from childhood to adulthood somewhat backwards. I didn't have any role models during my childhood to set the proper examples, or who I could go to for advice or protection. So, everything I did, I had to figure it out on my own. I developed an inner strength that allowed me to succeed and overcome obstacles despite my environment. Being adaptable and strong and resilient were the keys to my survival. Your past does not have to determine your future. Life is a series of choices. If you strive to always make positive choices the likelihood of the outcomes being positive greatly increases.
I was always very confident in my ability to accomplish any goal I set my mind to. I can be a little stubborn and controlling at times, which adds a touch of "spice" to my personality. Once I was on my own I never allowed anyone to take advantage of me and failure was not an option. By this time, I understood that I had been taken advantage of as a child by many people I trusted. I didn't know any better at the time. While I am not proud of the things I did, I wouldn't change them because they made me into a survivor. I had to learn how to raise myself and take care of my children without any role models or help. I was determined to survive and give my children a better life than I had. I had to be tough.
Can you name one memory that has been life changing for you and why?
This is a tough one. I have had many life changing events in my life. But if I had to pick one, it would be the unexpected death of my first born and only son, Rapheal. He died from a heart attack at the age of 33. I lost part of myself forever. RAS as we called him helped me to raise and take care of his sisters. He was the man of the house until my current husband Michael came into my life. Michael was my rock during this time. His love along with my three daughters Joelena, Terina and Eriana and 10 grandchildren keep me from falling into the depths of despair. They hold the net covering the hole in my heart. I think about him and miss him every single day. They say time heals all wounds but so far that hasn't happened. It never will. I will never be whole again.
For your mission in this life that you have together with your husband Michael, can you tell me more about why you started this business and what keeps you going?
Today, I am co-founder and President of The Mathews Entrepreneur Group, Inc (TMEG). We specialize in and provide personal financial literacy education, coaching, accountability and empowerment strategies using books, workshops, seminars, one-on-one coaching and online programs. TMEG is headquartered in Chicago, Illinois in the United States. It was founded in 2007 by myself and my husband and business partner Michael Bart Mathews-CEO. I am a successful global entrepreneur, a money mindset coach, an empowering international speaker, and investor. I am the editor and contributing writer for Michael's book, Financially Speaking: The Best Improvement Starts with Self-Improvement-Create Your Own Economic Stimulus Plan. The first edition was self-published in 2007 and the second edition in 2016. Financially Speaking became the cornerstone that forms our company's financial literacy education wings.
Because of our financial literacy advocacy, Michael and I have appeared in the South African media; television, radio, and newspaper. We have been featured in the LVH Dubaian magazine in Dubai-UAE as well as on our local radio stations. In addition, we are successful public speakers on the topics of financial literacy such as getting and staying out of debt, saving, leaving a legacy, philanthropy, etc. How did I find my life's purpose? In retrospect, my purpose found me. In 2007, Michael decided to write the first edition of Financially Speaking: The Best Improvement Starts with Self-Improvement while I was traveling extensively for business. He asked me to read it on one of my business trips abroad to London. To my surprise, it was a very informative and well-written book. His hidden talent as a writer came to the surface.
Inspired by our own personal financial journey, we became passionate about promoting and advocating inter-generational wealth
Michael shared our personal financial shortcomings and the steps we took to get our financial house in order. Bad money habits are destroying the dreams and futures of individuals and families across the globe. It doesn't matter what country you live in or currency you use – US Dollar, South African Rand, Euro, or the British Pound, we all can agree that debt is a global problem. By writing the book from a personal perspective, we hoped that others will see themselves in some of the situations and be more compelled to use some of the financial keys and resources provided throughout the book. I functioned as the editor and content contributor. I then learned how to self-publish the book. My entrepreneurial spirit was re-born.
After the economic collapse in 2008, Michael and I began to enhance and expand the content of the first book to create the second edition. Our goal was to further help, educate and motivate the millions of people that lose their homes, jobs and savings and empower them to take control of their personal finances. We also developed seven principles that we live by, that we preach and teach. The principles are designed to help you achieve life-long financial security and stability. People should believe that "You Can Be Wealthy®". One can accomplish anything with the proper mindset and plan.
Inspired by our own personal financial journey, we became passionate about promoting and advocating inter-generational wealth: growing it, sustaining it, and passing healthy financial habits down to the next generation. We received numerous testimonials on how the book helped our readers and clients to pay off debts and start saving. This became my purpose and passion in life.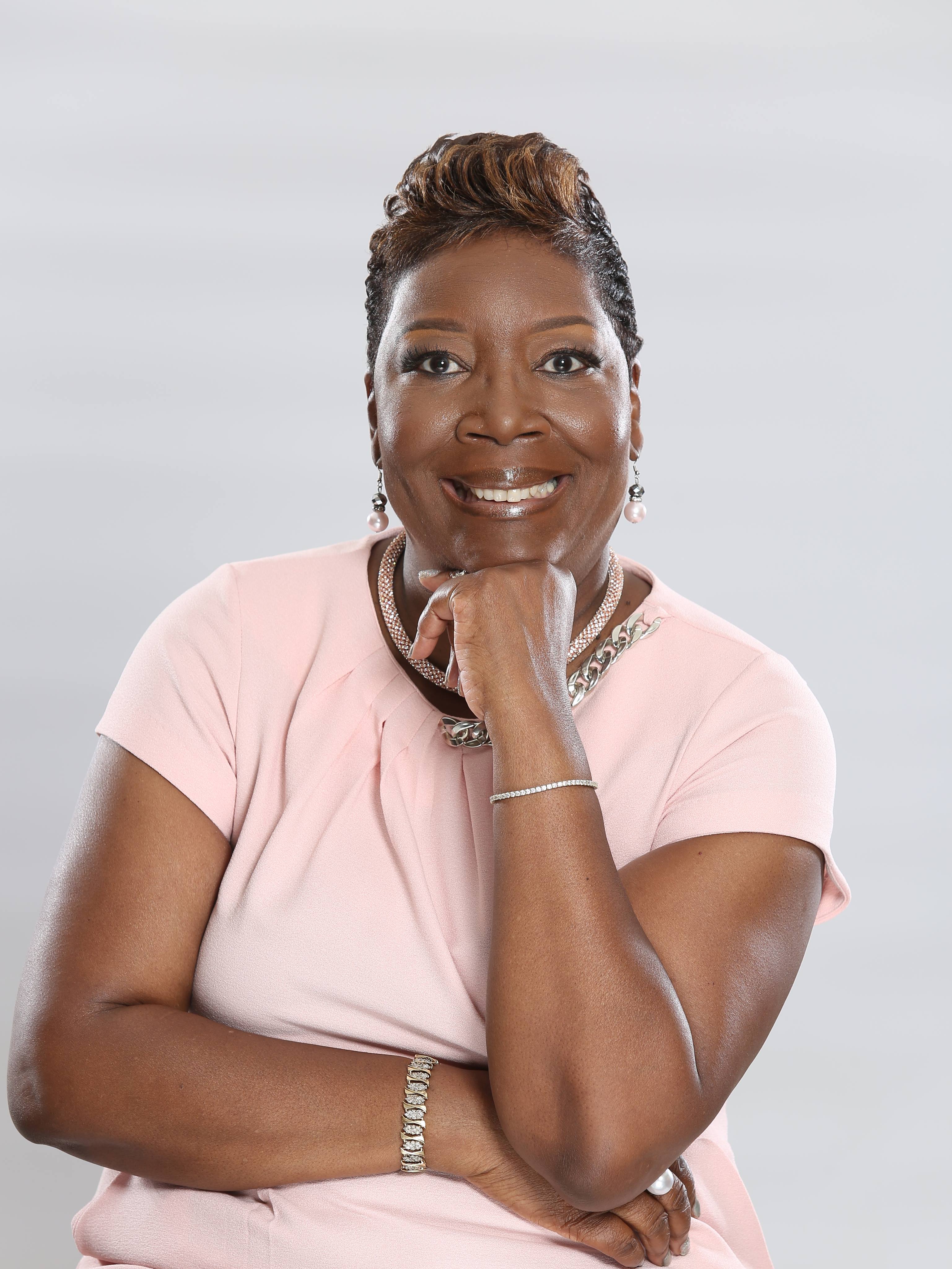 How is it in business, working together with your life partner, and how do you balance personal and business life?
I was fortunate to meet my current husband, Michael. He is truly my soulmate and the love of my life. He is my best friend first and foremost. Michael has always been very supportive of my career. He never made me feel like I was neglecting my wifely duties. This is the foundation upon which our personal and business life is built.
I could say it was love at first site when I met him, but I wasn't quite sure what love was supposed to feel like. I didn't live in the white picket fence world so I wasn't really looking for love or a husband at the time. But his charms, good looks, persistence and willingness to love me and my four children unconditionally won my heart and soul. He has been by my side for the best and worst times of my life. He has been my rock.
Because of our solid foundation, we can weather the ups and downs of marriage as well as being business partners. While we are almost identical in what we like and prefer in our personal life, we are quite different from a business perspective. He is very right-brain and creative. I am very left-brain and logical. So, our business roles do not overlap.
We also make time for each other. We like to travel, eat good food, go to the movies or just relax at home. We made a promise to each other when we got married. We would never let anyone or anything come between us and it hasn't. The secret is to keep your private affairs private. Don't tell everyone your business unless of course you are being abused. Then speak-up and get help.
Also, our goals are the same for our future. We created a financial plan to retire early from the "rat race". We accomplished that goal and now we are continuing towards realizing our goal of leaving a legacy for our family and the world. We are living life financially secure and on our own terms.
What do you want to achieve from this life and what is the future holding for you both on a personal level and in your business?
I truly believe my role in this world is to motivate, inspire and empower people, especially women. I am committed to inspiring women around the globe. I want to change how people "Think, Act and Feel" about their money and to provide them with the knowledge and skills needed to take control of their personal finances. I want to inspire them. So, they can achieve and maintain lifelong financial stability through responsible and educated financial decision making and consumer spending. I want them to build a legacy for their future generations as well as for society at large. Michael and I speak about the importance of financial literacy education publicly in the United States and internationally. Financial literacy education is not a priority in our school systems. So, it is important that the issue be addressed by all of us and at all levels of society.
I know first-hand that educating yourself is critical to making sound financial decisions. I have experienced personal, marital, educational, financial and spiritual growth and successes in my life. That is why the exciting part of my role as President of TMEG is to help clients make positive and impactful changes in their lives. However, my ultimate success will be determined by the legacy I leave: by how many people's lives I positively impact during my lifetime, by how many people I inspired and empowered to live more productive lives, and by how many people learn how to "Stay Debt-Free, Spend Guilt-Free and Live Financially-Free." The numbers of people so empowered would be the ultimate determination of my success.
If you could give one piece of advice to all the ladies out there who want to start their own business, what would that be?
There is a quote that I subscribe to that states, "Being courageous doesn't mean that you aren't afraid. Being courageous means that you have the inner strength to embrace being afraid and still move forward." If you want to start your own business, "just do it". Find your why, your purpose or reason. But do the proper research for your product or service. Secure the proper funding. Brand yourself and market your product/service. Then open your doors (or website).
Also, don't be afraid to make money, to become wealthy. The more money you make, the more money you have to create a legacy for your family and to help others. Value your services based upon what you are truly worth. Don't sell yourself short. Last, but most importantly, become financially literate in both your personal life and business life. Take control of your finances. Know your numbers. Remember, "The Best Improvement Starts with Self-Improvement".
Did you enjoy this article and find it helpful? Why not share it with your social media network below?