Seema Malhotra: Women need to be involved in politics more than ever before
Seema Malhotra

Women need to be involved in politics more than ever before
By Trevor Clarke
Seema Malhotra is a Labour party MP for the constituency of Feltham and Heston in west London. She has served as a Shadow Minister for Preventing Violence Against Women and Girls, as Shadow Chief Secretary to the Treasury, and is presently an active member on the Brexit committee, featuring prominently in the media with her views about this. Seema also founded the Fabian Women's Network. We get an insight here into her background and influences, and the challenges of being a child born in Britain to parents of an Asian background and being "different" at school. Seema also gives her perspective on some very topical issues.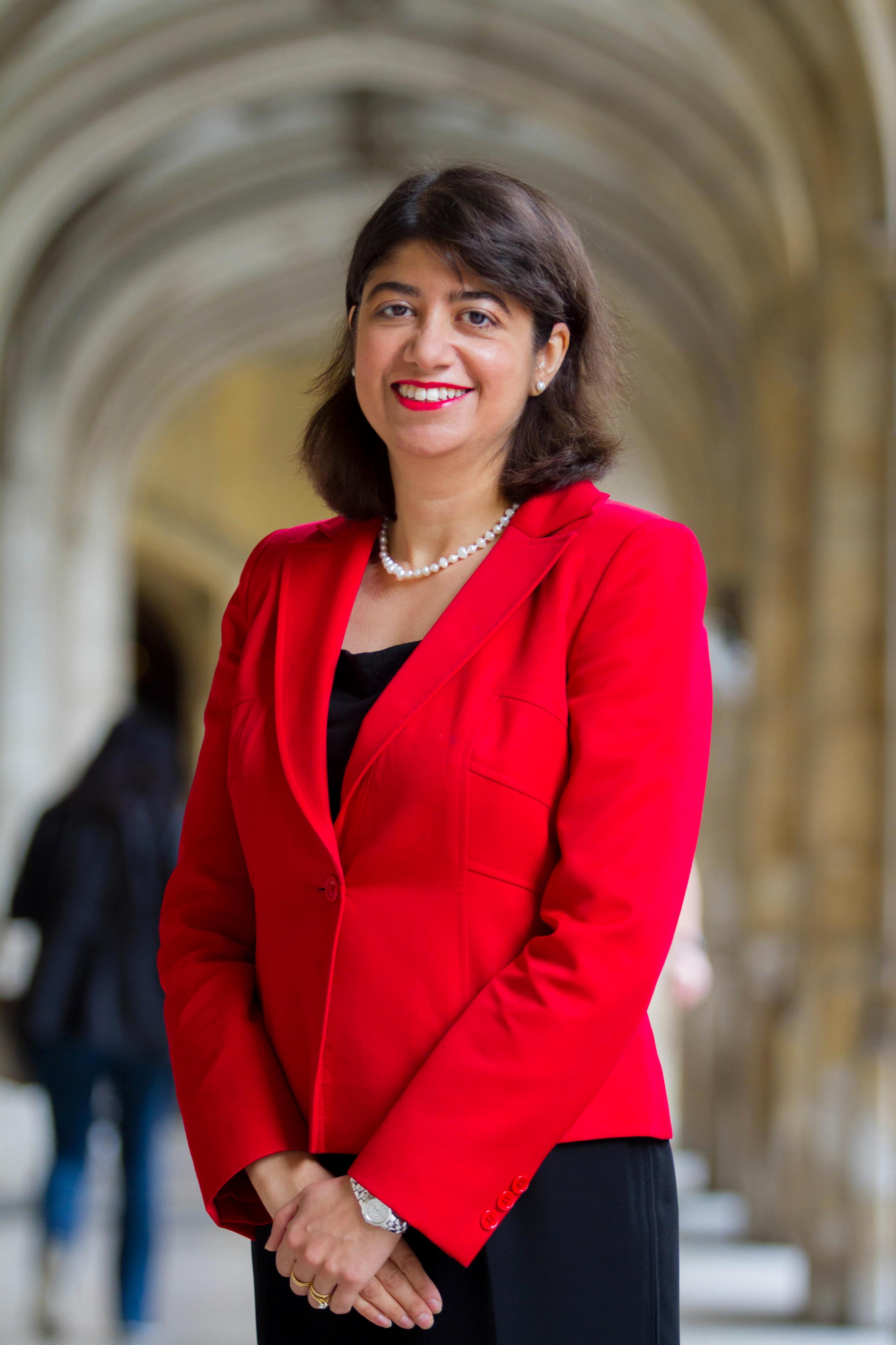 What are the main memories you have of your childhood, and how has that influenced your life to the present day?
I grew up in an Asian family in west London. My parents had come from India in the 1960s and had come to live and start a family here. They had both experienced the time of partition and both sides of my family had been refugees at that time. They had had to leave everything behind. My grandfather had carefully locked the new home he had moved his family to in what is now Pakistan with padlocks but they were never to return. It was my father who had come to England first as an engineer through the Indo-German institute and my mum came with him two years later. We grew up in a family of eight – my parents, grandmother and five children all born in London. Life was a struggle for my parents – and to keep the family together they started a local community shop. We sold school uniforms and imported goods from India. Whilst we had very little by way of wealth or luxury, we always had food on the table.
My parents worked shifts in other stores to get any extra income. We didn't have a dining table for much of the time we grew up as there was no space – which meant we never really had meal times together. My mother always ate last after we had had enough to eat. In some ways I believe we missed out on quality time together, as just getting through the day was a challenge and making sure all the bills were being paid each month. It still drives me today to think about the reality of life for families who are working incredibly hard and how things can be made even just a little bit easier or a little bit fairer. Poverty impacts every part of family life. It was my parents' sacrifice and their focus on our education (my mother who was a teacher made sure we were all reading and writing before we started at school) gave us our chances in life.
British born and of Indian heritage, how has that blended together in your upbringing, your family life and your role in politics?
I grew up wanting to be British and to be like my friends at school. Being from a different background made you feel acutely aware of not being the same as others. It wasn't easy to process or understand – but it was easy to feel different. The food we ate was different. I was vegetarian and no one else at school was. Whilst Hounslow – the borough in west London where I grew up is around 50% ethnic minority now, I was often the only ethnic minority in my class. But my parents were very dignified and principled people, and very open people. It meant that we grew up with a blend of east and west. But as I grew older and started to question more or want to start volunteering in the local area, my parents' lack of familiarity with British society was a challenge I had to overcome. Their fears became our barriers. In retrospect I believe it was driven by not knowing the rules or what was culturally different, who I would be with and what I would be doing. Over some years whilst I was still at school they came to trust my decisions more. Our faith played a big part in our lives too, and my parents' respects for all faiths. That was a big influence on my thinking and my politics.
Our faith played a big part in our lives too, and my parents' respects for all faiths. That was a big influence on my thinking and my politics.
You have a long association with the Fabian Society, and founded the Fabian Women's Network. Please tell us more about this, your roles and why you believe it to be important.
I joined the Fabian Society almost 20 years ago as a young Fabian and I often tribute it to the best opportunity for social mobility and broadening my networks. I have twice been chair of the Fabian Society, and was a former chair of the Young Fabians. I also founded the Fabian Women's Network in 2005 which continues to thrive today.
We set up the Fabian Women's Network to help raise the profile of our fantastic women MPs but also to better connect women outside Parliament to them. Change comes through networks of soft and hard power working together. It was inspired by a conversation about the women on our panels and in our magazines – all too often we would hear "there aren't any women we can find." We identified that there were over 70 Fabian women parliamentarians with six in the Labour cabinet. There was no excuse for not finding them – we just weren't going out beyond the usual networks and in a male dominated politics and media, we needed to raise visibility.
The Fabian Women's Network was based on principles of inclusion. Women from senior positions in Government, business and industry alongside young students or women returning to work after bringing up a family came together as equals in a safe and alternative political space – united in the goal of bringing a gender perspective to policy and developing women's leadership in political and public life. The relationships that developed in those early years formed the basis of the FWN Political Education and Mentoring Scheme in 2010 which continues to flourish today.
You were appointed as Shadow Minister for Preventing Violence Against Women and Girls in August 2014, a newly created role, before promotion to Shadow Chief Secretary to the Treasury just 13 months later. What did you achieve in that first year and can you tell us more about the work of that department now?
Most definitely I believe we put violence against women and girls much higher on the political agenda. It was tremendous foresight by the then Shadow Home Secretary Yvette Cooper MP, with whom I had worked on gender issues for many years. The big theme for me was to push the prevention agenda and we have still got such a long way to go. Domestic and sexual violence has been on the rise. The causes can be complex but identifying higher risk situations and detecting early signs can prevent abuse getting worse.
The risk to younger people and a culture of emotional and physical violence in young relationships has driven the urgent call for age appropriate relationship and sex education in our schools. And then when people do become victims, you need to have services that are far more responsive and also sensitive to different cultures and backgrounds. I advocated and supported greater provision of BAME specialist support services and refuges and saw firsthand the difference they were able to make. But also we changed the law. I took the VAWG aspects of the Serious Crime Bill through Parliament working with lawyers and experts to strengthen the law around female genital mutilation and powers to protect girls at risk. There's still so much more to do but we made big steps forward.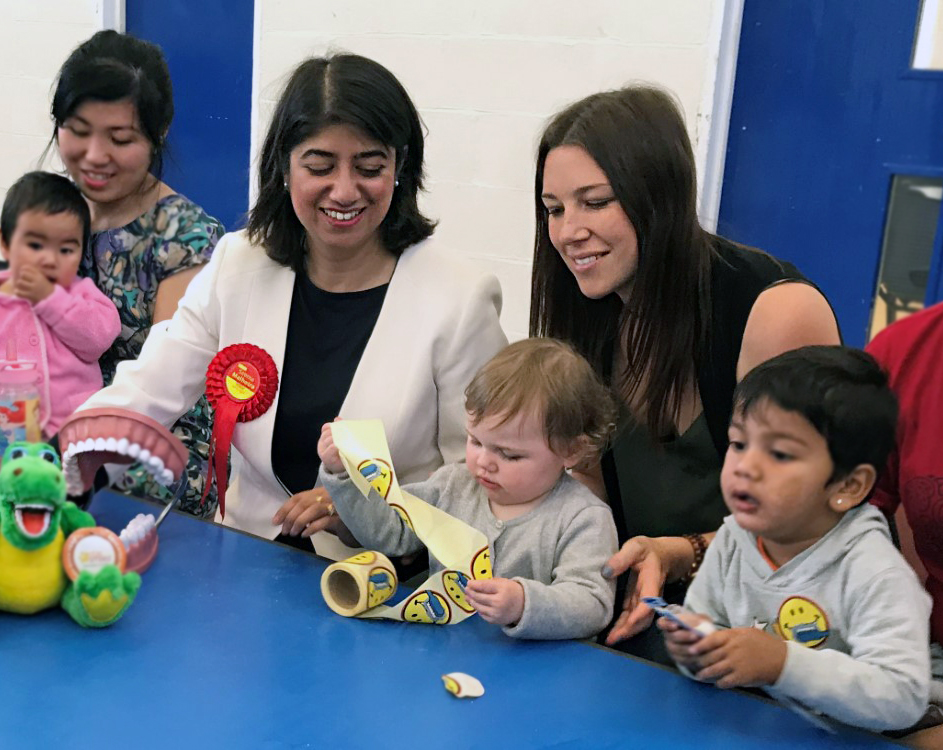 It has been very much in the news about sexual harassment and men's behaviour towards women, often from those with the power to hire and fire, after revelations from the world of entertainment in Hollywood and politics in Westminster. Do you see this as a major paradigm shift? How would you like to see attitudes and behaviours change after the public spotlight has moved on elsewhere?
I think this is a moment of a paradigm shift and we are at a turning point. What has been acceptable for so long is now being challenged – not just in one country but across the world. The #MeToo movement is not going to go away. Social media has also been an important part of this – the speed of response that has become possible and the support that can be given to women and men who come forward. The power over an employee and the pressure for sexual favours has got to become a thing of the past. And however we need to strengthen employment rights, strengthen HR functions in organisations, strengthen the law and improve the way the justice system responds is critical. We have a chance also through relationships and sex education, to raise awareness of abusive situations – and to raise understanding amongst young people of what is and is not acceptable at work or at home.
Sadiq Khan is Mayor of London. Has that paved the way for a British Prime Minister of a different heritage? Could it be a woman of say, Indian descent, in your lifetime?
I see no reason why we couldn't have a British Prime Minister of a different heritage. We are British politicians and our work every day is to work to a better future for our country. The House of Commons now has more BAME MPs than ever before – but still we need to go further to see a Parliament truly representative of the country. Sadiq Khan has been a trailblazer – and ran on a ticket as a Mayor for all Londoners and One London. People want to see their elected representatives first and foremost doing a great job and helping make their lives better. I was the first female Punjabi MP to enter the House of Commons. But look the other way too – how Sonia Gandhi as an Italian has become an Indian Politician and the longest standing President of the Congress Party and there are many other such examples.
I was the first female Punjabi MP to enter the House of Commons.
How do you view present attitudes to people of a different culture, religion or skin colour, in light of the Brexit decision and election of Donald Trump as US President?
The world needs to regain its confidence in understanding and valuing diversity. We are so much stronger together and when we can take pride in the best of each other. London won the bid for the Olympics games in 2012 because we made the case about London being a global city and able to host the world with pride. Over 150 languages are spoken in my local borough alone. We can counter the rising levels of intolerance and division but only if we stand together and only if politicians lead from the front. We have made huge social progress but we must not let our progress be reversed. Rising nationalism is a long term threat to peace between peoples. You can be incredibly patriotic but also have an internationalist political outlook, as the majority in the UK do. Leadership is necessary so that the dominant narrative of our leaders and society does not become led by those with an agenda to divide.
What more could and should politicians with power and influence do to help and encourage more women to be in business? Can you give any advice to those thinking of starting a business or to those that may be finding it hard in their first few years?  
We need a much stronger international and domestic strategy to help close the gender gap in entrepreneurship. A big part of that has to be better support and advice so that entrepreneurs can effectively map out their strategy and their action plan to move forward effectively. There is often a long gap between an idea and it becoming a reality. That period could often be much shorter – but that happens with access to good networks, advice and information. I would strongly encourage women to develop their networks of advice and support which all too often are not as strong as men in a similar position. And find a great mentor – someone you aspire to be like. Often having the courage to reach out and ask can result in unexpected events and support. You can be surprised at the level of goodwill out there and the women and men who will take the time out to support you if they believe in you.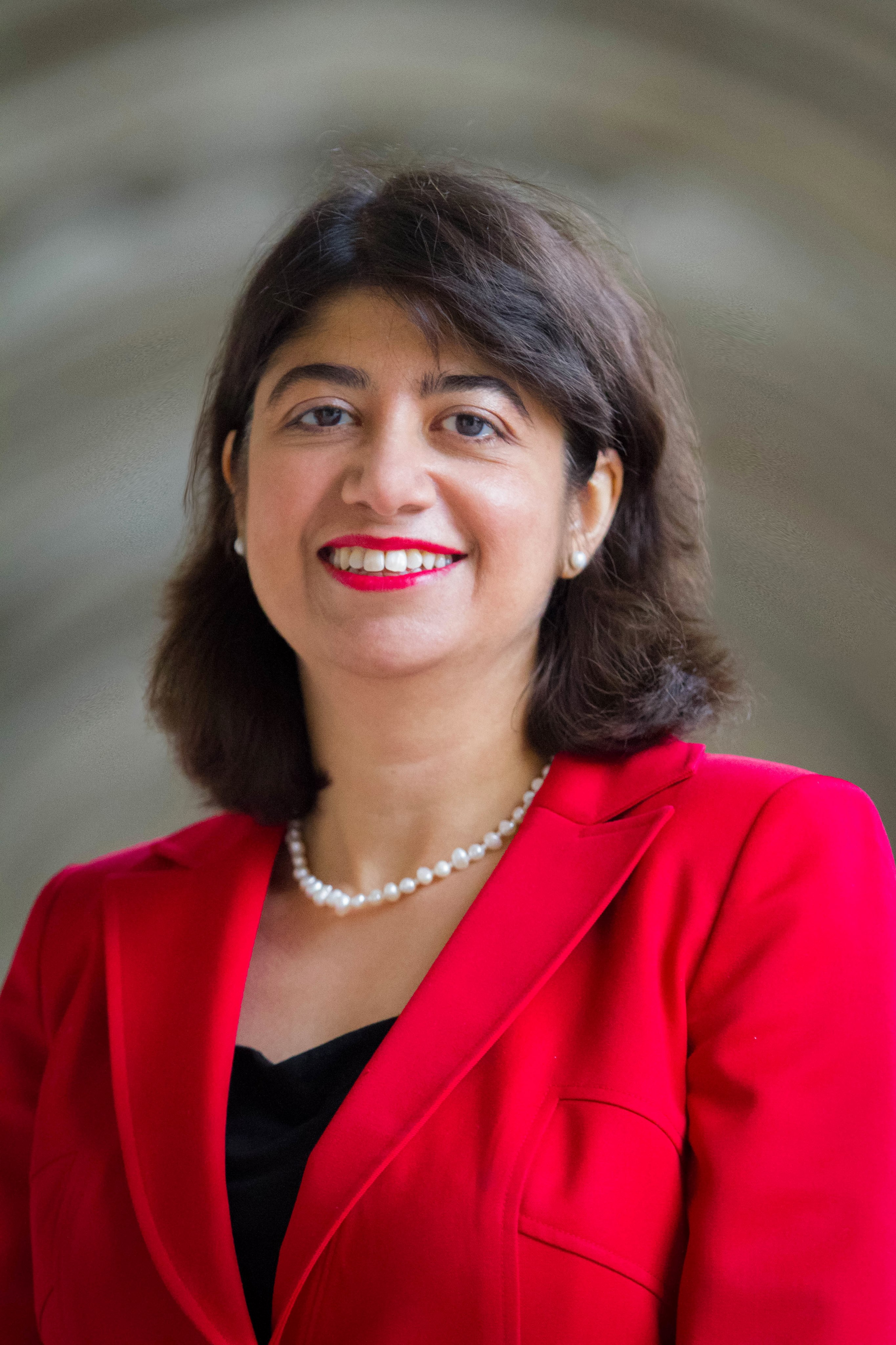 How does the future look to you in the next 5 to 10 years and beyond, and what role do you see yourself playing in helping to shape that?
I want to see a positive future, a tide turning on war and discord and move again to international progress and cooperation. Safety in our world is as much diplomacy as it is security. Women need to be involved in politics more than ever before, and we should use our networks and opportunities to keep building leadership and capability as well as relationships across cultures and across nations. Understanding of each other, openness, commitment to equality and respect for diversity are critical for social progress. But peace also comes with economic progress, and my work in the UK on how we genuinely grow and share prosperity is work I want to be much more international. Earlier this year I started Hounslow's Promise – a local education, employability and social mobility project driven by the goal of creating the conditions for success for all the young people of Hounslow. It's based on America's Promise and sends a simple message of aspiration – that every young person is valued, all young people should be supported to accomplish their goals and no young person should be left behind. We all have a part to play in the success of the next generation. I will be working to use my influence to push forward outcomes on social and economic progress and on how Parliaments can work together to achieve that.
How do you spend your leisure time and what are your favourite parts of the world that you have visited or would like to visit and why?
There's nothing better than a really long walk and great people to chat with as you go. So I love walking or running for charity, and getting the chance also to cook a nice meal with family and friends. I love sunshine – so anywhere hot is a favourite for me! India, Spain and Greece are my recent holiday destinations and I love the chance to explore somewhere new – and its history and heritage. But I am also keen to see a solar eclipse wherever it occurs – one of the most amazing phenomena. So wherever the next eclipse occurs – look out for me in the crowds!
Did you enjoy this article and find it helpful? Why not share it with your social media network below?