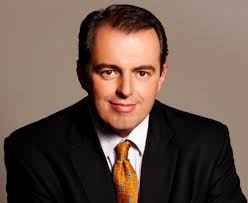 Richard Lukaj : Women need to invest in themselves to succeed
Richard Lukaj :
Women need to invest in themselves to succeed
By Fati Gorezi 
Richard  Lukaj has more than 20 years of investment banking experience having originated, structured and executed more than 200 deals totaling over $100 billion of transaction value. He is a founder of "Bank Street" and aspires with his partners to create a premier middle market investment banking franchise focused on growth sectors of the global economy. Mr. Lukaj has executed hundreds of transactions over the course of his successful investment banking career, ranging in variety from mergers and acquisitions, underwriting of debt, equity and derivative securities, restructurings, exclusive sales, and other financial advisory mandates. During his career at 'Bear Stearns', he contributed meaningfully to the development of one of the strongest investment banking franchises on Wall Street. Although heavily weighted towards the Media, Communications and Technology industries, he also has a very broad industry experience in Industrial, Consumer, Retailing, Energy, Aerospace, Specialty Finance, Real Estate and Natural Resources arenas.
[rml_read_more]
 ''What's wrong with men?'' seems an  important question for our times. Is it even controversial to say that there is a major problem with the men of the world? What is your opinion about that?
I feel the question is deliberately provocative and a bit amusing at some levels.  Despite some despicable headline making individuals, I believe there are many serious topics that warrant discussion about the evolution of relations between the genders, recognising that there isn't one correct paradigm that solves problems for all cultures, geographies, etc.  Men and women are a by-product of their life experiences, gender role models and personal development.  As such, their gender expectations will vary but generally within socially acceptable norms in their environments.  While these norms may be very different in Japan, Nigeria or Brazil vs the UK, that's not to suggest that adjudication is appropriate of one society upon another.  Each must approach the other with respect to find better understanding of the variances among these social norms.
Today the traditional and historical kind of masculinity is no longer necessary for a healthy and functioning society. What are the challenges for men in these modern times?
I am not sure how traditional masculinity is defined but I do believe there are, and will remain, beautiful differences between the sexes in every society.  However, there are some societies that still subjugate women, which the global community must do more to pressure progress towards affording greater protections and respect for the rights of women under generally accepted legal principles on the world stage.  The UN and other organisations can, and perhaps should, make an effort to create a more even handed legal standard for the well-being of women in less developed parts of the world.
What are three 'hidden costs' of being a man?
Not sure what that means exactly but I certainly believe that 'life', as a male or female in this modern society, is filled with blessings and we have much to celebrate in terms of progress in the evolution of relations between the genders. But that path remains still evolving and personal for all.
How can men and women have better communication between each other?
I think the communications between men and women have never been better for most societies on the world stage but much work is still needed in some areas.  I believe affording access to education for women and opportunities to contribute to theirs – and their family's economic development – will continue to be a priority for the world to progress.  I am optimistic though, that many countries will no longer allow half their populations to be excluded from the collective desire for prosperity.
What advice would you give to women looking to pursue a career similar to yours?
The financial services sector has never been more available and receptive to women around the world.  I would highly encourage women to do so.
How do you think that we can get the best out of women in business?
People in competitive global industries generally apply best practices, which dictate that focus is increasingly on ability and performance, not gender, race, religion or anything else.
What is happening on a global scale with women in business and what does the future hold for women?
I tell my two daughters that theirs is the generation of women!  I look forward to the world with women as even more meaningful contributors to their societies.  We will all benefit from that.
Did you enjoy this article and find it helpful? Why not share it with your social media network below?