Rebeca Riofrio: My role model and inspiration was Martha Gellhorn
INTERVIEW: MIRELA SULA
PHOTOGRAPHY: CHRISTIAN JIBRIL
REBECA RIOFRIO was born in Ecuador and today is a successful migrant woman working and living in London. Her life story is incredible, very touching and admirable. Here is what she shared with us.
How do you feel when you think about your childhood?
I feel extremely lucky in having a huge family.  The advantage of growing up in an unconventional household (no parents) as I grew up with my grandparents, uncles and aunties, was enormous and challenging. If I did something right or wrong I was either rewarded or reprehended by eight members of my family. It was a peculiar yet warm household and I love my childhood memories.
How do you remember your relationship with your grandfather?
My relationship with my grandfather was exceptional. He was so respected and admired among our community, and I was so proud to be his grandchild. He loved me so much and I was lucky to have had him in my life until last year. He taught me valuable lessons in life that help me in my daily life.
What has been his impact in your life?
For you to understand my answer you need to know some facts about my grandfather. His name was Jose Figueroa also known as Reverend Figueroa, who was a pastor of a Pentecostal church in South America. He founded more than forty churches in Latin America, and was president of a global missionary denomination. He was a thought cookie, very respected and dedicated one hundred percent to God and to others that needed help. So when my then teenager mother got pregnant by a much older man that didn't take care of me, it was quite a scandal, but my grandfather took me under his wings and raised me as his own child. He was my foundation and is still is my rock today.
What about the relationship you had with your mother and how has this relationship changed through the years?
I was always in constant contact with my mother but we didn't live together as she got married and travelled to the UK, while I continued living with my grandparents until adulthood. For some time the relationship was very difficult with her, as I used to feel second best in her life.
When I was sixteen she asked me to come to live in London and that was so difficult, as I was very rebellious towards her and her husband and I didn't want to be disciplined by them. However she did her best to work on the relationship and I understood that just because someone becomes a mum doesn't mean that they are perfect and we started form zero and built a lovely relationship.
"My career started when I became the 'eyes' of American novelist, travel writer and renowned war correspondent, Martha Gellhorn."
What is the biggest challenge that you faced during the first years in London?
I truly believe that the lack of knowledge of your environment gives birth to many impediments for newcomers/migrants here in the UK or in another place. I'm talking about language, law, systems etc. Many people face the so called 'racism' but I don't believe in that, I think that we can quote here what Eleanor Roosevelt said: "No one can make you feel inferior without your consent".
We only give consent to that by not knowing better, so how do we fight that challenge?  By learning, by preparing, and by progressing. It doesn't matter how you look, where you come from, what gender you are and what sexual preference you tend to go for, it is simple that without knowledge you perish. That is the biggest challenge any migrant has to overcome – it is crucial to be informed of the environment and the system of whatever place we choose to be.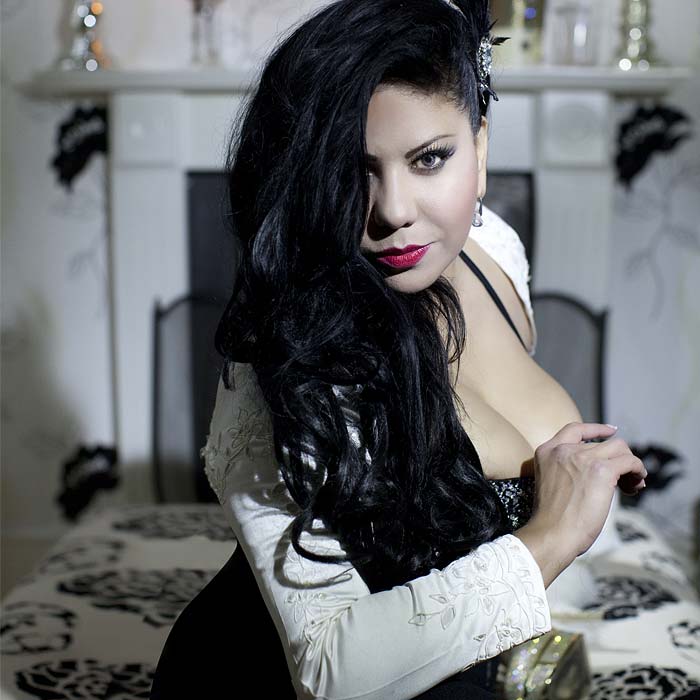 How did London impact your mindset and your future?
When I came to London, life was tough, I worked in three to four jobs a day to be able to pay for my education. I understood that you need to keep active to progress – in my early days here in the UK I worked for Martha Gellhorn – Ernest Hemingway's wife, who was an inspiration for me. I'm a very practical person – I like to give myself short-term goals and keep elevating those goals gradually. That keeps me going and grounded.
You have invested a lot in your personal and professional development for many years. What is your biggest achievement so far?
In my personal life, the good relationship with my family is my biggest treasure and in my professional life meeting and receiving an award from the Queen of England. I believe that these have been my biggest achievements so far.
Learning more about you it seems like you work very hard. Where do you find time for social activities?
I always find time for the things I like and my work is something I also enjoy so I don't see it as a burden. The combination of work and relaxing time is important and sharing time with loved ones is crucial to the soul.
Your story tells that you forgive, you let it go, you give, and you love. Is this all a balance in your life and do you receive as well?
In the past I suffered a lot because I used to expect others to love and give me as much as I do, but each person loves differently and because they love us in a different way doesn't always mean that they don't love us with all that they have got, and by forgiving a person that has hurt you – will first be of benefit to yourself.
What is most important in your life – your career, family, friends, money, or…?
I will sound selfish but the most important person in my life is me.  Love yourself first and everything else will fall into line. An empty container can't fill any glass. I understood this because I love people, God, and life, and this life has taught me that if you don't put yourself in the best place, someone else will put you in a corner. Money, love, success, and great achievements don't bring happiness, it is born within, so don't limit your happiness by putting other people or things firsts. The moment you start loving yourself more, immediately your family will benefit, your friends will reach up to you and your colleagues will admire you, as you will have something good to contribute. We only can give what we experience and that experience starts inside us.
How do you define success, and how that success is achieved?
In the last twenty years, from travelling around the world and living in the UK I've met many migrant women seeking success. Some have achieved it and some aren't so lucky. But the reality is that success is there in plain daylight. It's obtainable to anyone that has determination, doesn't give up and just goes for it.
However, a lot of the time migrant women come to the UK to seek a better standard of living for their family and their immediate plans of providing a roof over their heads and having food on the table soon becomes long-term, and takes priority over any dreams or aspirations. But this isn't the be all and end all.
Money, love, success, and great achievements don't bring happiness, it is born within, so don't limit your happiness by putting other people or things firsts.
I believe that there are a few principal methods that help to obtain success, and as surprising at its sounds, they're less glamorous than you may think. They are: Humility; Understanding; Opportunity; Patience; Perseverance.
We travel to gain a better life but wrongly believe success and commodities will be obtained by the simple fact of passing through Heathrow's Immigration port. We're all to blame for this. Our friends and family back home think London's streets are paved with gold and constantly remind us how "lucky" we are to be living in a country full of luxuries. They think we're constantly rubbing shoulders with celebrities and popping down to Buckingham Palace to have tea with the Queen. It might sound funny but it all somehow rubs off on us, and we start believing it. Until we're crushed with reality. No one can adequately prepare for the dramatic change.
No matter how much we research and hear stories, a new beginning in a strange and cold country is as painful as giving birth. For someone to be able to start again from scratch you require humility, understanding and a vision. Humility to know that every decent job no matter how unglamorous or little the pay, is dignifying. Understanding that not everything that shines is gold and be wise from day one with who we make friends with. To be able to be active and progressive in any circle we are in and not be afraid in taking risks that goes towards our vision. Be patient and take the time to walk instead of running and taking short crooked paths and have perseverance and self-motivation.
What is the wisdom that you would like to share with our readers?
I would like to encourage everybody to be surrounded by good positive people, and to get rid of baggage. To learn that it is never too late to change patterns, and to read inspiring books or watch good documentaries, something that can nourish the soul. To meditate more and smile more often, to use the time wisely, as money and things can be replaced but time will never come back. To hear more of our inner voice and reach treasures that cannot be corrupted: Love, wisdom and happiness.
Finally, check your finances and see how feasible it is for you to go all the way with a business, in regards to time and monetary investment. This is my pragmatic but straightforward advice and I encourage you to follow your gut and incorporate your passion in whatever you do.
Did you enjoy this article and find it helpful? Why not share it with your social media network below?