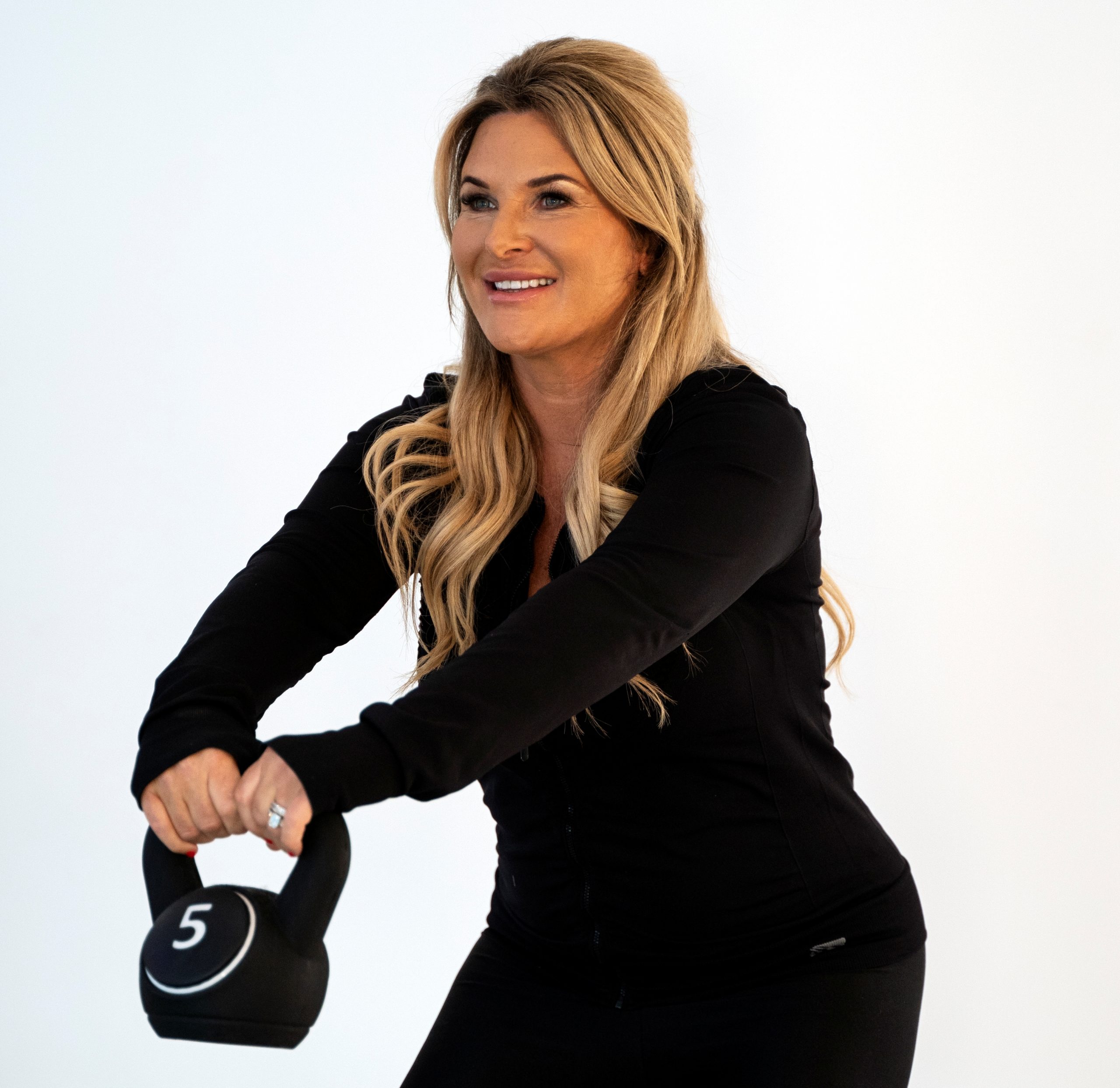 Nicole Sealey: Life as a TV star and challenges in business
Nicole is a well-known name on our screens, but also a woman who serves as an example to many others. The "Real Housewives of Cheshire" star also knows how to shine in a business that is often seen as a male dominated field. In her interview for Global Woman, Nicole reveals what her life is like, between fame and business, revealing that rather than setting any specific goals she is open to trying anything. Also, as a mother, she conveys her own self-confidence to her daughter who is already getting ready to launch her own fashion line.
How would you describe the stage of life you are living through now?
Strangely I'm finding that I have found a better balance. I've learned that I can't control everything, which I think has always been my greatest strength and probably also my greatest weakness. So, even as difficult as things have been, I've managed to take something positive out of these difficult times.
How much has being famous affected your life? Is there a negative side to fame?
If I'm honest it hasn't really changed at all.It has just been an extension of my life and just another of the adventures that I have decided to go on. I think the difference for me is that I know everything ends at some point so it's important to just enjoy the ride. The only really negative is that you can't control how others portray you or see you, so I've learnt to simply accept that because people will always judge.
Between "Real Housewives of Cheshire" and managing your business portfolio where does the real Nicole split and join?
I think because of how we have had to film in Covid times – which has been both seasons – I'm not sure people have seen much of my business side but hopefully that will change. I don't tend to 'start' or 'join' – I am all parts in one.Maybe going forward I will need to separate things slightly, but up until now it's all been an interesting learning curve.
Can you describe to us how you became involved with your business life and why you chose a male-dominated field?
I didn't choose this field really – an opportunity presented itself and I took it. I've never had to use being a woman as a positive or a negative and because of this attitude I have gained much respect over the years. I'm not saying there were not challenges along the way, but my view was always that I could achieve anything if I worked hard enough at it. I always think about how I can solve a problem rather than what the problem is. I guess the goal in business is to be recognised equally for what we are good at rather than being labelled as a woman that is successful.
Do you have any advice for women who are stuck somewhere with their lives? How can they overcome this moment?
I get asked this so many times and there is no perfect answer because our own personal situations do sometimes restrict us from making that dramatic change. At other times, however, it has to be a slower and more planned route. So, my advice is to work out what is achievable for you and don't ever measure yourself against others.Just find your own best route. Start those changes immediately and don't put them off even for a second! Remember that nothing ever stays the same and everything is possible; so stay focused – nothing really worth having is ever easy to obtain.
What are your projects for 2021?
I am continually working on my existing business as the last two years have been tough going, but all the planning and restructuring I have been doing will, I hope, start to show fruition in the new financial year. I also have a fabulous product launching this year! I have started my website that I put together in the last lockdown which has enabled people to sell their products through it with the only requirement being that I had to love the product so I could personally endorse it. It's been really good and so I've just invested more into it as I know it's working – so I'm now going to take it to another level.
I've also been telling people you can sometimes try things on a low budget and then if it works and you want to expand and upgrade this is a good strategy. I'm helping my middle daughter, Kira, launch her fashion brand and I'm helping her learn about business.This is really exciting as deep down I'm a very creative person, so this is fun for me whilst also trying not to interfere. She will soon be going into her third year of university in some of the worst hit industries – fashion and retail – so I've encouraged her to approach both sectors simultaneously as there is nothing to lose!
Did you enjoy this article and find it helpful? Why not share it with your social media network below?