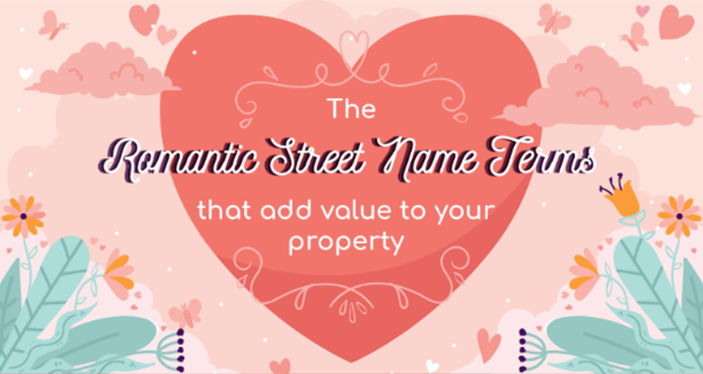 A Romantic Street Name Can Increase Property Value By £1,172,000
• Streets with the word 'sweet' in their name can increase your property by up to£1,172,736!
• The most popular romantic term that adds value to your property is 'love' with 140 streets in the UK sharing this name INCREASINGthe value of your property by £79,689!
• The most common romantic street name that devalues your property is 'rose' with 222 streets in the UK being named after the popular flower.
• The term that can devalue your property the most is 'partnership'. Streets with this term in their names are worth £143,868 LESS than the UK average!