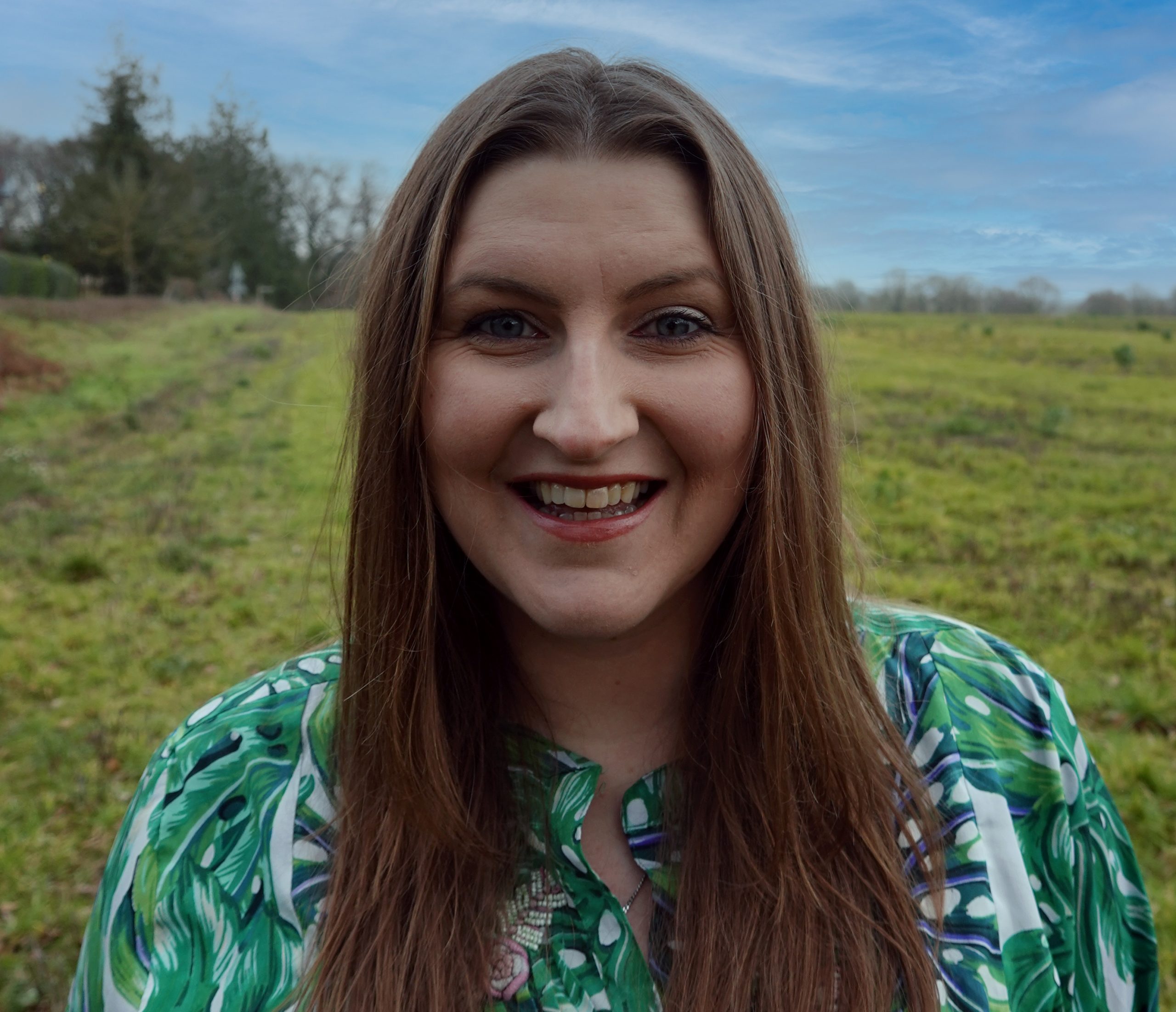 Natasha Spencer-Jolliffe: How to run a business during the Covid pandemic
Natasha's curiosity about the power of speech, stories and journalism pushed her to finish a Master's Degree in Journalism. However, never easily satisfied, she continued to invest even more time on herself until she became a successful businesswoman. Today she proudly reveals that it was all the failures and all the "No's" she got in life, that pushed her to go even further. Although the Covid pandemic has hit many businesses, Natasha, with her business experience, shows us how a business can still thrive even in these difficult times.
Where did your journey in communications and content begin?
I've always had a curiosity for words, language and stories. Combining a love of learning and creativity means I'm usually happiest when delving into a wide range of subject matters that impact and have the power to change our daily lives.These include sustainability, innovation, wellness and the legal system. I've always been interested in people and fascinated about the world we live in.
Perhaps unsurprisingly, these interests led me to study Law, before then undertaking a Master's Degree in Journalism and carving out a career full of words. I built my experience and knowledge of journalism, copy writing, content marketing, social media and search engine optimisation with numerous brands before taking the leap to launch my own business"Lion Spirit Media" in 2015.
Having never run a business before, I wanted to build on my skills and so I enrolled on the 'Prince's Trust Entrepreneurial Scheme' where I received intensive training with other entrepreneurs who were also embarking on this crazy journey. I'm a big believer in continuous learning. I joined the 'Chartered Institute of Marketing' – where I also studied marketing metrics in more detail – as well as the 'Chartered Institute of Public Relations', 'The Institute of Data & Marketing', the 'Digital Marketing Institute' and the 'National Union of Journalists' to further boost my knowledge and understanding.
Storytelling and transparency are at the heart of brand messaging. Stories are what inspire and captivate people, after all. I could see how the people-focused approach of journalism could encourage new, exciting and honest communication strategies that reflect conscious and positive actions. It was my mission to help businesses craft these stories in captivating, compelling and creative ways to help them build genuine connections and communities.
What have been the greatest influences in your life so far and why?
There have been a number of influential events, experiences and people that have had a profound effect in my life. I've always been surrounded by kind, strong and selfless women, like my mum and my nan, who along with my grandad, I lived with as a young child. Not to mention a host of wonderful aunty-like figures as well as friends, family and other females that were business owners' who gave me support along the way. Thanks to these influential women in my life who have given me courage and confidence, I was able to take the big step of 'going it alone' and enjoying the ups as well as picking myself up on the downs. They all helped me to build a business that I'm proud of.
Experience has also been extremely influential. Being told 'no' and recognising 'failures' have given me the perseverance to keep going. Often, I haven't had the courage to say 'no', put boundaries in place and or stick up for myself. But now I have learned to become fearless in my business and life in general. Rather than trying to fit in with what I perceive others want me to be or do, I am learning to embrace 'being me'. It's a liberating feeling.
'Roaring Content' was created during the pandemic. What was your inspiration to go down a new route in marketing services?
Despite the obvious negative aspects of the Coronavirus pandemic, I do believe there are lessons I'll take from it. Lessons about how to cut the distractions, reflect on what you truly love and how I can best help people. I was lucky in so much as I'd already experienced the highs and lows of self-employment and starting a new business from scratch.
In 2019, my husband Nick took the plunge and joined me in running 'Lion Spirit Media'. Previously he worked for a big Company in a stable position with a consistent salary. He was clocking up 60+ hours a week and I was struggling to juggle the demands of a busy business. It felt like the right time.
We'd seen how many brands value content created and managed by an experienced and knowledgeable team, but they weren't necessarily looking for a complete, consultancy and strategic approach from their content and communications partner. They were looking for high-value content in a convenient, cost-effective and easy-to-use 'pay-as-you-go' format. This led to us to launch a sister Company, 'Roaring Content'. Then Covid-19 hit.
We were already busy writing, designing and developing for the sister brand. Although we were doing this at such a stressful and uncertain time, it gave us some focus and something to plough our energy into as we weren't sure how our strategic consultancy, 'Lion Spirit Media', would fare. We're grateful for that. With both of us relying on it taking off, it was added pressure, but I can honestly say that I'm so glad we kept the belief in 'Roaring Content' going and persevered.
Once you came up with the business idea, how did you decide on what to do next and the actions to take?
Firstly we had to adjust to working together. I was told by other family-run businesses that it was hard. Some days would be very challenging but I got some tips along the way. One of them was to make sure you know your individual strengths and weaknesses and carve out separate roles.
Nick's great at the technical, developmental and operational aspects of the business. Developing the systems we need, implementing technology and managing processes and marketing infrastructures are his passions. I am the complete opposite. I embrace creativity and love researching, writing, interviewing people and telling stories. I'll delve into businesses to explore what inspired their inception, what makes them unique and what their individual stories can tell us.
For those thinking of taking the leap and starting a business, I'd firstly say 'go for it' and then that planning is key. There are certain processes I would recommend you follow having learnt these lessons from starting and growing two businesses.
● Write a comprehensive business plan. Think about your business plan as a road map and figure out what direction you want to take it in
● Understand the processes and systems required
● Build, implement and test these processes and systems
● Develop a content plan for the business's website and various marketing channels
● Write and edit your main brand messaging, USPs, website content and any other material that prospective customers will see, and send it to others for honest feedback
● Build your team with skilled professionals who can move the business forward
● Shout about it! Let others know who and what you are all about
You have a more 'traditional' marketing company, 'Lion Spirit Media', how does the new 'pay as you go' 'Roaring Content' work with your more established company?
When I started 'Lion Spirit Media' in 2015, I wanted to remove the traditional confines of business communication and speak from the heart. Often, we can be reluctant to stand up and say who we are and why we're saying it. Me included.
I wanted the business ethos to go beyond black and white traditional communication styles and to not only include grey, but shades of orange, blue, green and yellow. By combining skills in journalism, marketing, media relations and project management we could bring the rainbow colours into communications and help businesses stand out and find their 'roar'.
The pandemic made getting a business's voice heard even harder. 'Roaring Content' gave people a way to immediately engage with their audiences through effective communications. They could cherry pick  exactly what they wanted to focus on from a whole collection of content, whether it be blogs, press releases, website copy or all three and have engaging content delivered within a week. With networking events and meetings cancelled, this service has been essential for those looking to be seen and heard in all the right places.
As cheesy as it sounds, we've always wanted to make a difference by helping businesses share their stories. After all, we've found that offering support and telling stories is what makes a genuine connection. That's what makes us as people interact, engage and make friends. What if we could translate that over into the business world — and help others get there? We made that our mission. And here we are.
What is your strategy moving forward for both ''Roaring Content and 'Lion Spirit Media'?
I'm chuffed that we've managed to maintain an already established business as well as grow our little seed of an idea. We have built our processes and systems; found our team of experienced, professional and dedicated writers; got our PR and SEO team onboard to promote the businesses – to launch 'Roaring Content' through a global pandemic. Not to blow my own trumpet, but I'm pretty happy with that!
I hope to continue to be a partner for brands, big and small, local and global, too. Stories have no bounds. We all have stories to tell about ourselves, our businesses and how we're making a difference. If I can help people do this in a way that helps them achieve their personal and business dreams in 2021, I'll be very happy.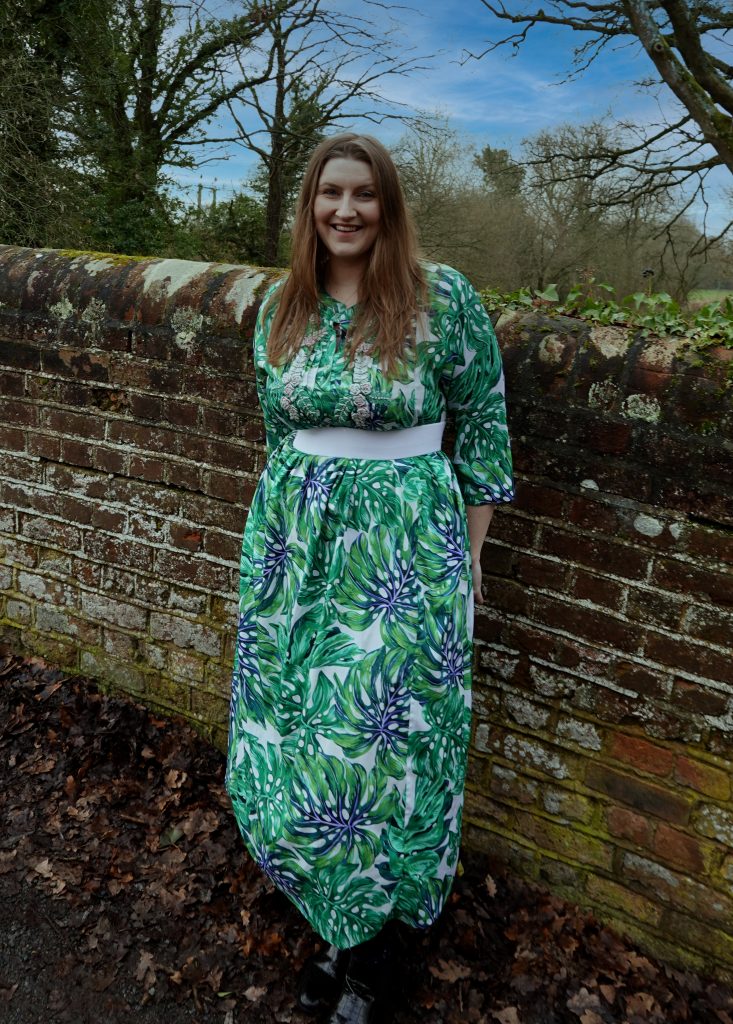 Did you enjoy this article and find it helpful? Why not share it with your social media network below?