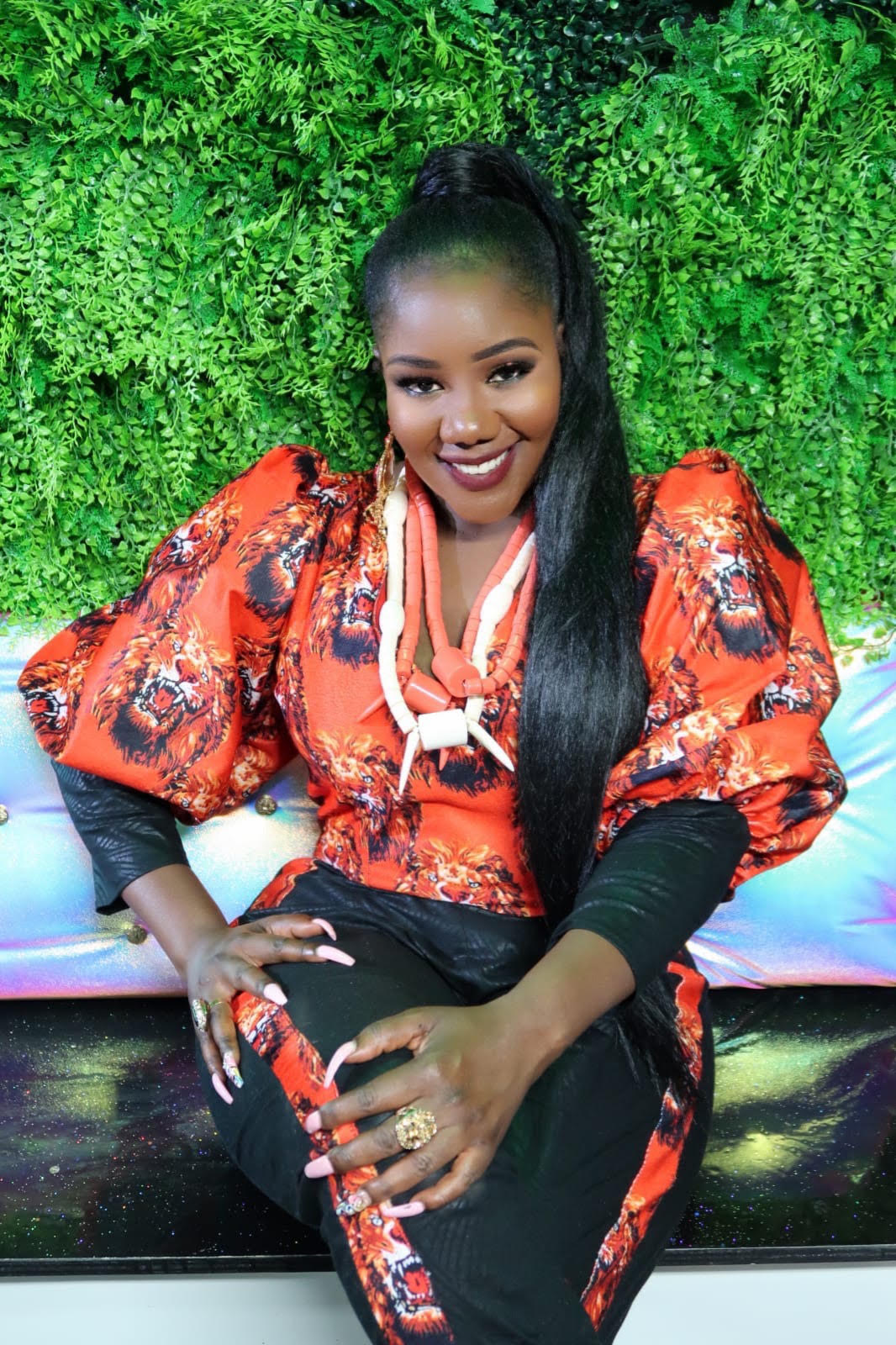 Naomi Achu, The Queen of Bamenda: "Africa Is in My Blood"
By Cynthia Vera
Musician and performer, Naomi Achu grew up with music as an integral part of her daily life. From waking up at early hours of the morning to sing prayers of devotion to revelling in the special sense of collective joy only found at Notting Hill carnivals, and falling in love with musical giants like Whitney Houston, and Michael Jackson – music was an all-encompassing element in Naomi's life.
Whilst her musical style takes influences from all corners of the world and cultures that Achu grew up immersing herself in, the proud Cameroonian entertainer ensures her west-African heritage is represented all throughout her music. Influenced by the Cameroonian music style of Makossa, known for its thrilling electric bass rhythms and prominent brass tones that make you just want to dance, Naomi's unique roots bring a certain authenticity to her music as she uses it to celebrate her cultural identity. The "Queen of Bamenda" – a homage to the city she comes from – knows that Africa runs through her blood. In everything she does, she will always use her talents to mark "a celebration of Africa in all her beauty and the highly coveted treasures and resources thereof". 
Was music an integral part of your childhood? Who did you grow up listening to?
Yes. Music had a lot to do with my upbringing. My mom would wake us up at 6 AM in the morning for prayers and devotion, and singing praises was an integral part of that. Also, growing up in England, I was exposed to a wide variety of genres. My fondest memories were the yearly Notting Hill carnivals with the steel pan bands entwined in the Calypso and Soca music with elaborate dancing and colorful costumes. (Now you know why beef patty is one of my favorite foods to eat!) And of course, there's Makossa from my native country of Cameroon. Then there's Michael Jackson, Whitney Houston … the list goes on and on.

Do you remember the moment you decided to pursue a career in music? What led to that decision?
Whitney Houston and Michael Jackson were my first loves in music. I was in the living room watching Whitney Houston sing The Greatest Love of All and I knew at that point, I wanted to be an entertainer. It was the passion with which she sang that inspired me for life. And Michael … well, everybody loves Michael!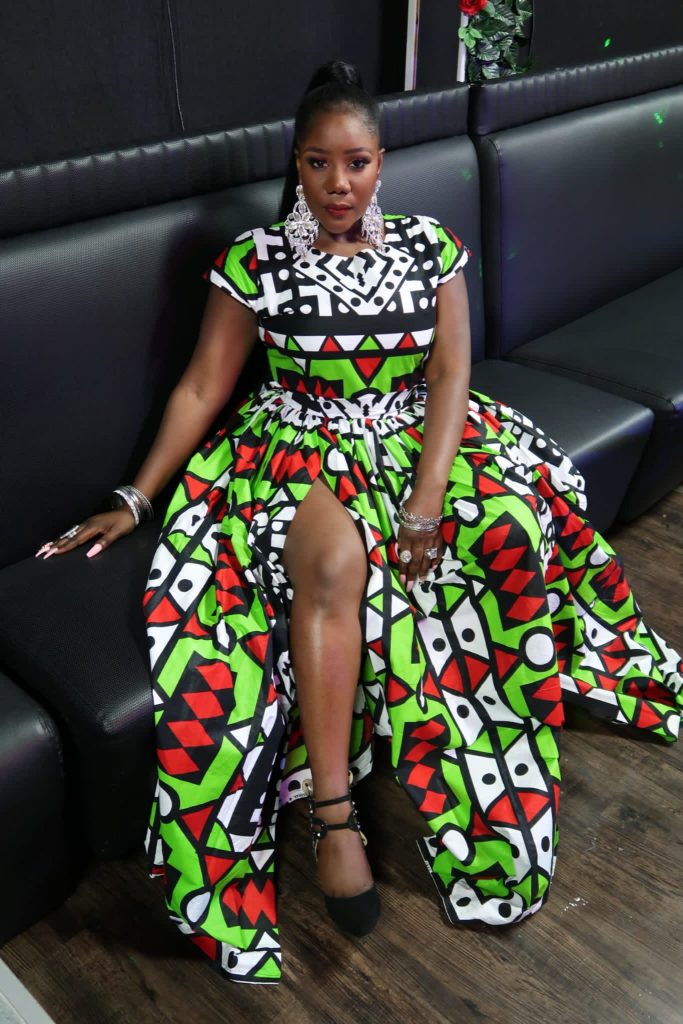 How does your heritage influence your music as a Cameroonian artist in the pop/rap genre?
My heritage helps me stand out as an entertainer. Our story is what makes us unique and authentic. We can only be ourselves and celebrate our individuality. I decided to keep the moniker "Queen of Bamenda" because it intrigues a lot of non-Cameroonians to hear it. It became a teaching moment where I could share my culture and the city where I'm from. It also serves as a reminder that no matter how high I climb, where I go or who I meet, I will always remember home and remain humble.

If you didn't take the path to enter the music industry, what would you be doing and why?
I enjoy being around people and making a difference. Humanitarian efforts and community outreach are dear to me. Like public health, public speaking, rescue missions, and political sciences; anything to do with service and advocacy where I can be a voice of the people. Fashion and merchandising are another avenue where I enjoy exploring my creativity.
Recently I have been mentoring teenagers, new artists, and models in Africa as well as in the diaspora. I have also supported beauty queens competing in beauty pageants and watched them win crowns. It is such a great feeling to have a positive impact on someone else's life and see them achieve their dreams.

You're a "cosmopolitan polymath" with many talents ranging from rapping to songwriting. What does your creative process look like for each new project you take on?
This is my favorite question to answer because each project has its own story and takes on a life of its own. I allow life and my surroundings to put me into situations that require a unique song. For many songs, if I fall in love with a beat, I use my imagination and allow the beat to command the direction as I compose the song. Other times, I will write a song and sit with the producer and have them build the beat to the song. The third way is to go to the studio with an open mind and catch a vibe with the producer. This is the most organic way but usually takes up the most studio time as far as exploring different ideas.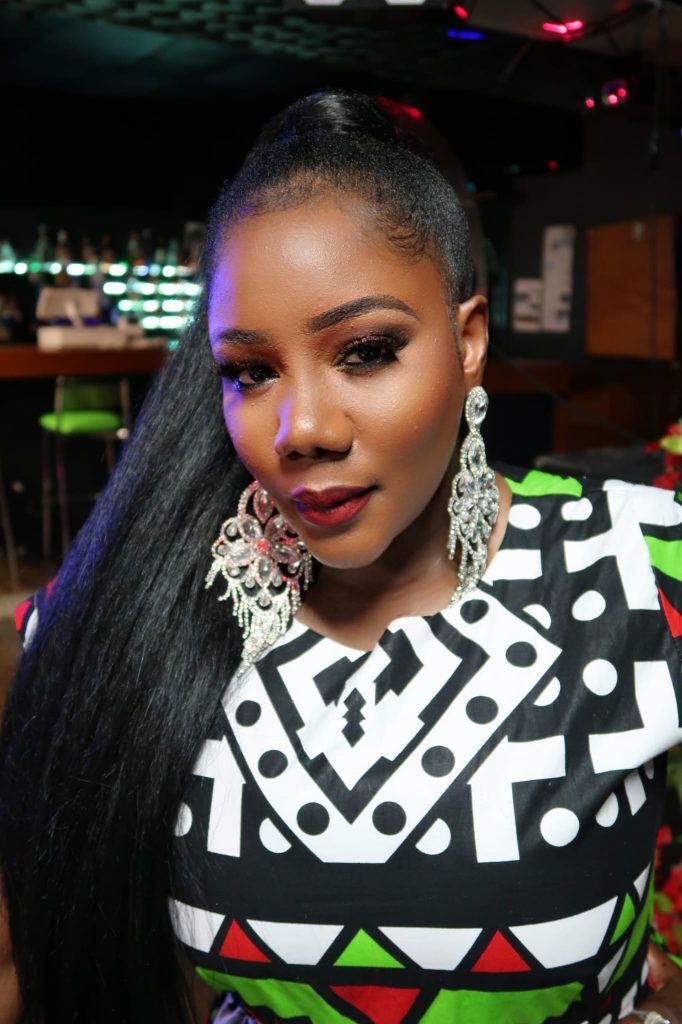 You released your third album 'African Pepper' at the end of April. Can you tell us what this album means to you?
This album means growth and confidence as a songwriter. I'm very proud of my work on the album. Several years ago, an older Jewish male supervisor of mine challenged me to do an album all by myself. He said he enjoyed hearing me sing solo because of my diversity and he thought I would do well if I tried all by myself. Initially, I had set out to do a 12-track album with several collaborations. But I let nature take its course and it turned out to be a 14-track album with no collaborations, directed by Dr Walta Blackson and myself. 
African Pepper is a seductive celebration of Africa in all her beauty and the highly coveted treasures and resources thereof. Africa is in my blood. Pepper is the passion bursting out from within me.

What was it like releasing an album during a global pandemic?
The pandemic has done wonders for my creativity and my fanbase. It placed me in front of the fears and challenges that I had been running away from. At the beginning phase of the pandemic, my producer even closed his studio for a few months, and I was stuck in my creative space writing songs till I could get back in to record. 
I'm going to be vulnerable for a moment and share that I always thought I needed a collaboration for my music to stand out and I was always afraid of standing alone. But in my moments of isolation, I learned to depend on myself artistically. And it was then that I realized that my abilities were limitless. Because in the absence of support, we learn to survive; and in survival, our strength is multiplied.
Are there any musicians you want to collaborate with in the future?
As a world music lover, there are quite a few Latin artists that I have on the top of my list to explore my creativity with. But in general, I have recently taken a liking to Dua Lipa. Her music is refreshing and her songwriting skills exquisite. Her sound is futuristic but it also grabs elements from the past and I love how she connects with many different cultures. That's my girl! 
Did you enjoy this article and find it helpful? Why not share it with your social media network below?