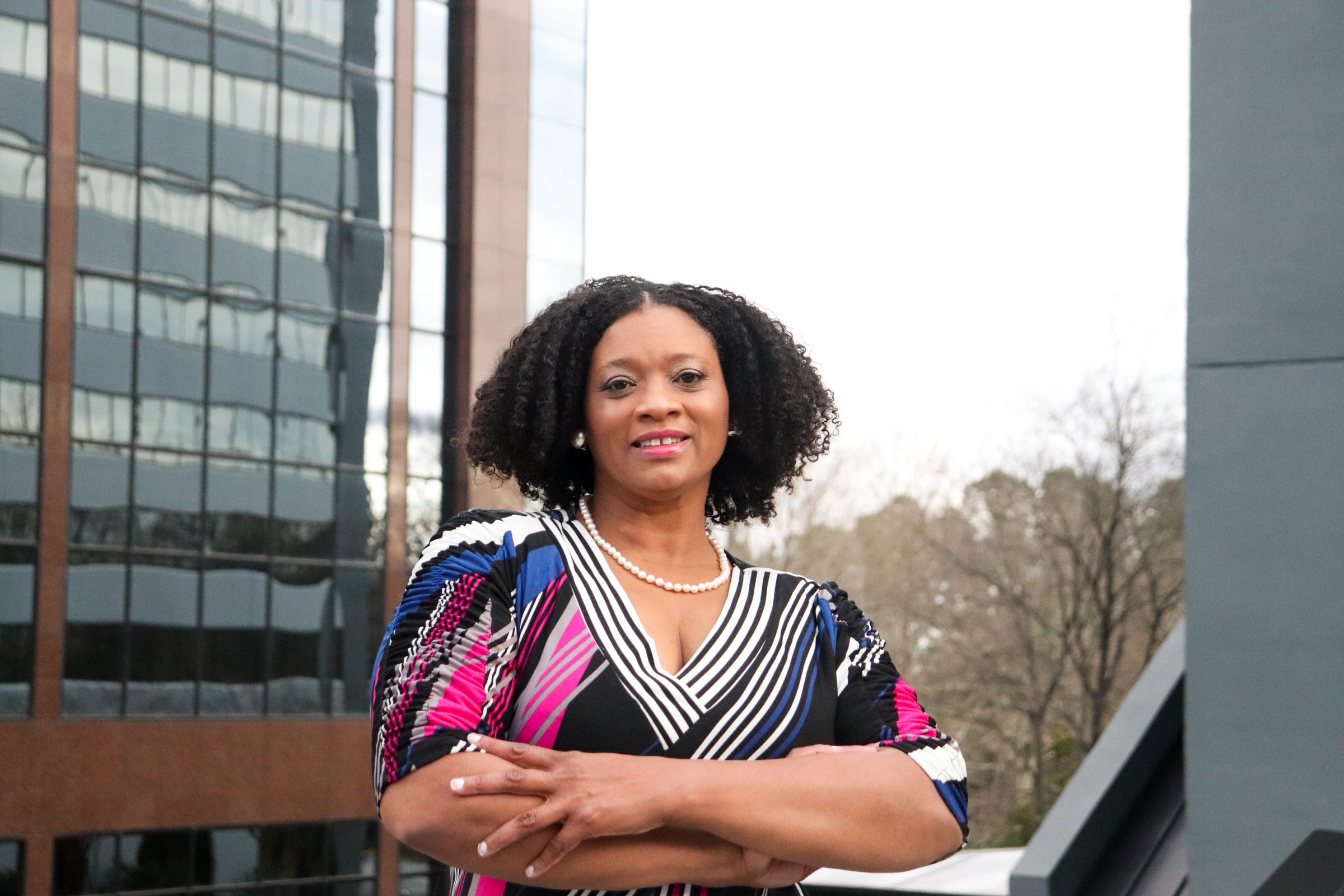 Bridget Phifer: From a 7,000 Square Foot Home to Living in a Shelter
By Sujany Baleswaran
When the market crashed in 2008, Bridget Phifer witnessed her developers filing bankruptcy, her deals starting to fall one after another, and before she knew it she was in debt, unable to pay bills, struggling with her marriage and moving out of her 7000-foot home to live in a shelter. Bridget is not a stranger to struggle however victory and strength are her companions. Over the years, Bridget has helped many individuals find the right solution for their lives through personal empowerment, financial stability, and spiritual growth. The licensed realtor, business consultant, empowerment coach, motivational speaker, and licensed minister is always looking to help, teach and improve the economic condition of marginalized communities.
You went from living in a 7,000 square foot home to no home at all and living in a shelter. Can you tell us about your life before the market crash? What was going through your mind in those first moments when you lost everything? Did you have a plan?
Prior to the Market Crash in 2008/2009, I was at the top of my career. I was working with Property Developers and builders that I had exclusive listings that included a 200-unit condo on a golf course, 4 new construction subdivisions with homes priced from $350,000 to $750,00. I had investors that were buying $800,000 homes to buy and hold, and I earned the top individual sales agent and listing agent for my office. Suddenly my developers and builders started to file bankruptcy. Banks changed guidelines and failed to continue to fund projects, so we had a subdivision setting that we couldn't finish working on.
You couldn't have told me I would have been affected by the market crash. I don't know if it was ego or just being confident – I really thought I would escape the effects of the market crash. My deals started to fall out one after another. At first, I thought it would be temporary, so I started borrowing from my deals that were scheduled to close, and when those deals didn't pan out, it put me in a horrible place of debt. At the time, my husband and I were pastoring a church, and my real estate transactions also paid for the church. We eventually had to shut the church down, which felt like I had lost a baby. It caused pain in my marriage because I expected my husband to fix it, and I put pressure on him to do something. He decided that a ministry opportunity in another state would help best, so we lived separate, almost 2,000 miles away. I felt abandoned even though he felt that what he was doing was best for our family. There were times my children and I were in the dark and without water because we couldn't pay the bills. We went to gas stations to fill up water bottles to flush the toilets and get cleaned up. I kept working and expecting my real estate deals to go through. I was working short sales and had over 14 deals in the pipeline, so I thought that it would soon pass. Until my time ran out to make payments on the 7,000 sqft. home we were living in, and they could no longer wait for me to make a payment. My deals fell out one at a time for different reasons. I had no plan past that. I did start working with a direct sales company, and I was on the rise in that company, as a matter of fact, the day I got promoted to National Director with that company my husband had returned home to help move things into a storage centre. However, that next week we were at the shelter.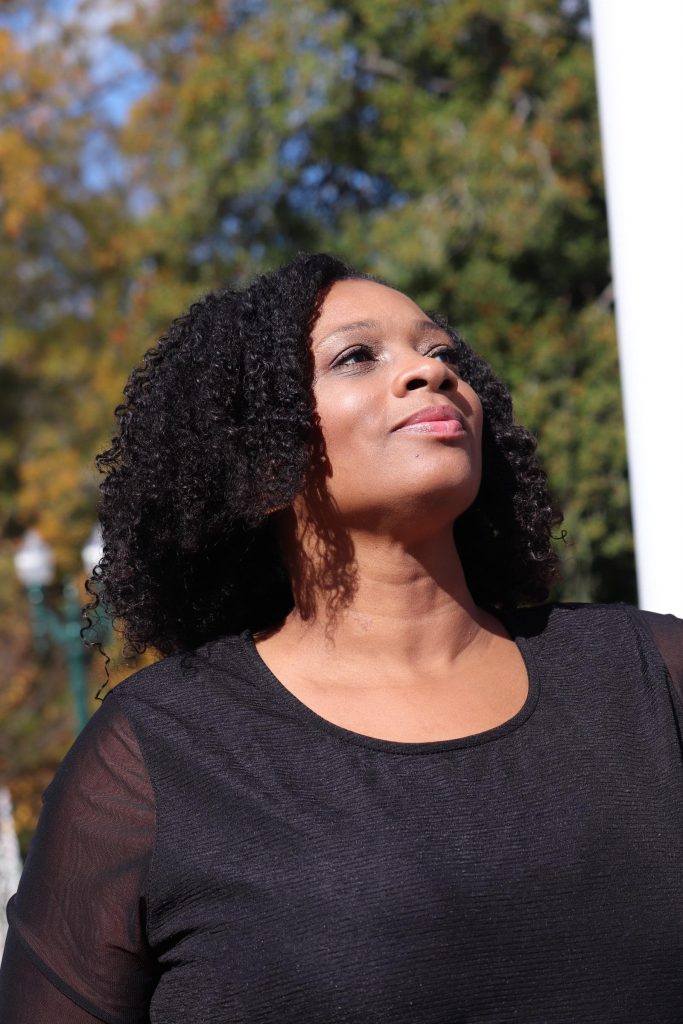 You turned your life around and are now the CEO of LIVING BETTER LIFE LLC. and Phifer Homes Enterprises. What are some of the barriers you have faced on your journey to success?
One of the biggest barriers I faced on my journey was to understand ME and what I really wanted. There was so much going on in my life, it seemed like I was losing myself. I questioned everything about myself. I had lost not only money but also lost titles that I thought defined who I was. As I lost those titles, I lost parts of me. When we shut down the church, I was no longer a pastor/minister. Working in the church as a Pastor/Minister was a huge part of what I was passionate about. I had been working for years. My marriage was being challenged, so I questioned if the rest of my journey would be as a single woman or a married woman. My title as a top agent was definitely gone – I went from closing multiple deals a month to no deals for over a year. I remember hearing a message from Oprah Winfrey talking about ego, and it talked about the things we lean on to define us, and if those things were gone, who would you be. I realized how I wasn't showing up as me in so many situations. I had to go on a journey of self-awareness and self-acceptance to be my true authentic self. For a while, I thought I was above going to a shelter because of the titles I held. I feared what others would say. I had to deal with the limiting beliefs that held me back. I had to overcome the negative talk in my head that was causing me to doubt myself and preventing me from taking action. I also realized I needed to do something different if I was going to get a different result. I had to develop habits that would help me reprogram my mind and actions, to move towards new goals.
Not only are you a successful realtor, but you are also a business consultant, empowerment coach, motivational speaker, and a licensed minister. All of your career paths involve helping others. How important is this to you? What sparked the decision to enter the world of coaching and mentoring?
Helping others is essentially My heart. I am a huge Empath, and I hate to see others hurting, especially when I see someone experiencing or suffering similar to what I have faced. My heart immediately goes to how can I help them avoid the mistakes I made, or help them through the phases of their life, to reach their goal that much faster. During my time of self-reflection, I realized that one of my top core values included helping others. When I defined my personal core values, it allowed me to put in measures to live and make decisions by them. I am now able to show up as my true authentic self and feel more fulfilled in everything I do. I found that many that look like me and come from marginalized communities suffer from some of the same limiting beliefs and negative self-talk I had to overcome. I discovered that I find joy when I help others get free and design the life they'd like to live.
I entered the world of coaching and mentoring because I truly believe that many need help to be the best they can be, especially in marginalized communities. Just like Serena and Venus Williams or Tiger Woods or any other person working to get to the top of their field, they use coaches to become their best selves. I offer women and minorities help, to develop confidence, direction, and purpose so they can take control over their life, and be their best selves. I am able to facilitate a change. It is my ultimate desire to not only see people grow internally but also to grow in every area of their life.
Can you tell us more about your life as a licensed minister? Was this something that you always knew that you'd do?
I served as a licensed minister for many years. I did just about everything in the church. I sang, preached, set up equipment, tore down equipment, cleaned, took care of the babies, and ran the children's church. I served people in many areas of the church. As a pastor/minister, our church even reached out to the community. We had youth groups, Men groups and Women groups that met weekly to help them understand their purpose and get on the right track to living their best lives. When the real estate market crashed in the USA in 2008-2009, we could no longer keep our church open. I came to realize that although we closed our church, I was still able to inspire and empower people to be their best selves and live the life they desire by providing tools and resources now instead of through my business services.
I always knew I wanted to be a minister, even when I was young. I called it another name. I called it a priest. I remember my grandma asking me what I wanted to be when I grow up. I told her at that time I wanted to be a priest. From the time I was 6 years old, I wanted to do 3 things. I wanted to be a minister, I wanted to be married, and I wanted to be a millionaire. I equate these to be my top core values today, which include spirituality, family, and my entrepreneurial pursuits to empower women and minorities to bridge the wealth gap here in America.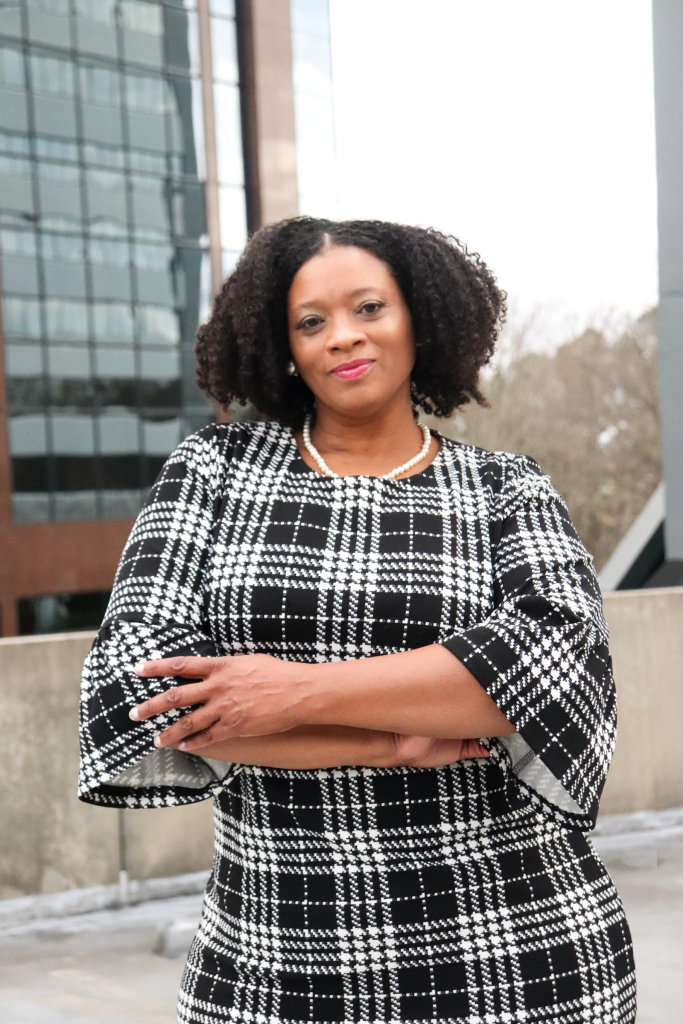 If you could go back in time, what's one piece of advice you would give yourself during the more difficult periods of your life?
If I could tell myself one piece of advice during those difficult times it would be not to get overwhelmed with my situation. I would tell myself to remember to be grateful through the process. I believe that gratitude is one of the greatest catalysts for change in our life. I would challenge myself to reach for gratefulness because it is one of the highest emotional states, and if I focus on appreciating even the smallest blessings it would activate my gratitude. I would tell myself not to complain and talk negatively about anything I lacked but instead to be grateful because although it may not change my situation, it does change me. I would tell myself that a changed me can change the world.
What does female empowerment mean to you?
I believe that female empowerment starts with helping women to understand their worth. We are royalty. We are Queens. I truly believe that knowing and understanding your worth is the first step to Crowning Yourself and walking into your purpose and living your best life. It is about helping women take control of their own life, and make positive decisions based on what they want. True empowerment comes when you see these beliefs convert into action.
Female empowerment is helping women to understand the special powers they possess. Unfortunately, many women all over the world are pressed down and made to feel useless, as they have no voice and are expendable. They are treated as if they are merely objects used for entertainment or to be admired, and easily disposed of at will. Some women have been silenced and held in abusive situations. Female empowerment is helping women find their voice and be their best selves.
You recently wrote your book Crown Yourself: Pillars of Living A Better Life. Can you tell us more about your vision behind this book? How did the writing process look like?
The book Crown Yourself: Pillars of Living a Better Life, was in me for years. Unfortunately, for years I procrastinated and did nothing about it. I think it was a type of fear of putting my thoughts and work out there to be judged by all that caused me to pause. I didn't show up. I was afraid. I had to deal with it. I remember the day that self-doubt turned into a tremendous urge to get started on my book. It was right after I heard Mirela Sula in a masterclass one day talking about writing a book in 48 hours. I felt an overwhelming pull to join her Book Bootcamp and get started. Mirela encouraged me to break down my book into chapters and start there. As I wrote
down the titles of the chapters, the content just flowed out. Within the first 24 hours, I had my outline for my book, and I began my journey to publish my first book in both paperback and Kindle versions. We did officially launch our book on September 6th, Yay. We are running a fundraising book launch campaign to give away over 1000 Kindle versions to women in domestic abuse shelters, abandoned shelters, churches and community groups.
Did you enjoy this article and find it helpful? Why not share it with your social media network below?