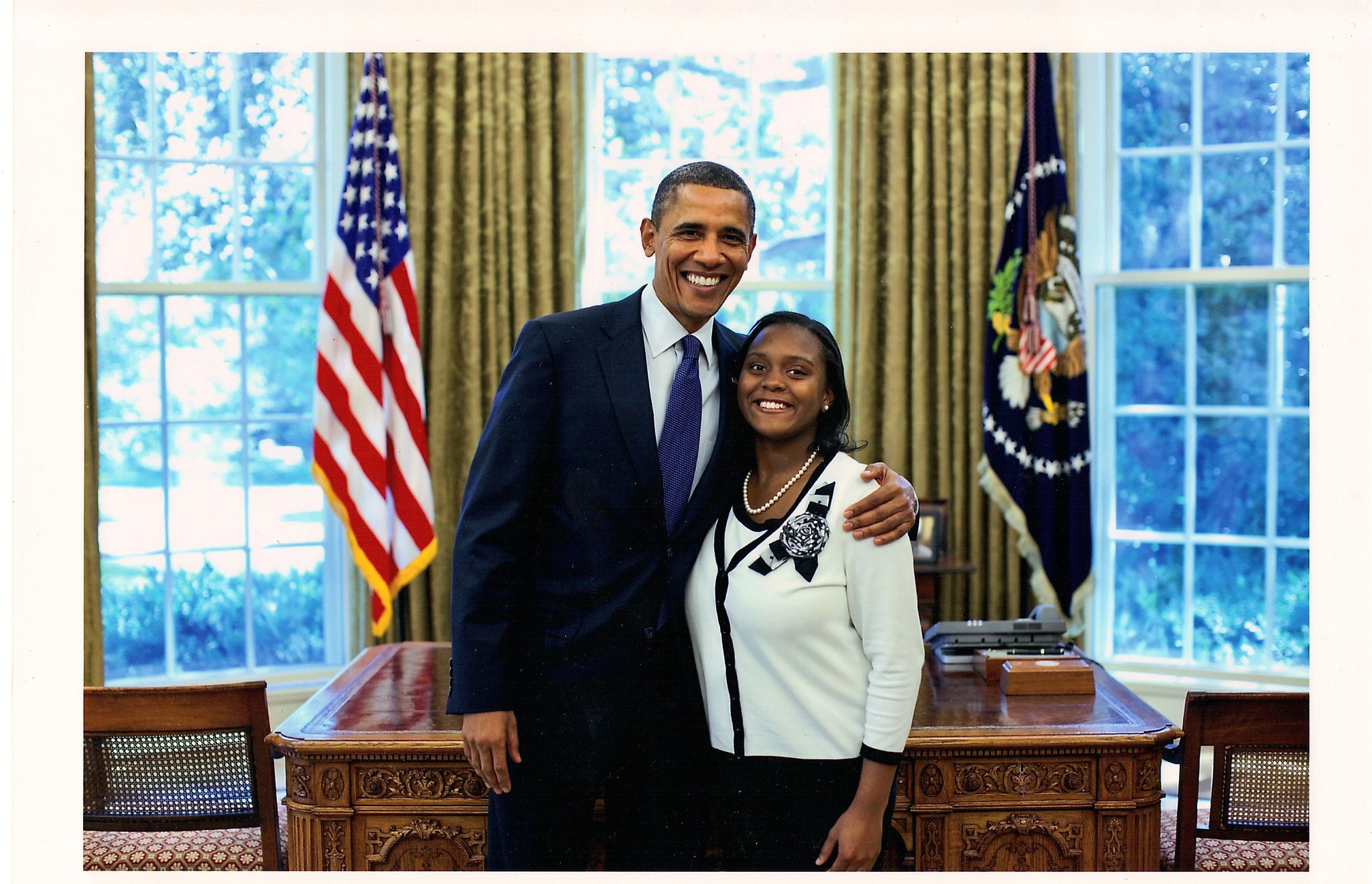 Mona Dixon – From Life on Street to The Oval Office
Mona Dixon is not an ordinary woman. As a child, she experienced things, that many of us could not imagine even in scariest dreams. Mona together with her family was homeless for many years, living on the streets and in and out of shelters. However, it did not stop this wonderful young woman. She not only gained education but also by the age of only 18 was nominated one of the "Most Influential Black Women" alongside Oprah and Michelle Obama by Essence Magazine, was recognised by President Obama in the Oval Office, awarded over $100,000 in scholarships, shared the stage with "A" list celebrities and many more achievements that helped her to rise and become an international speaker and inspiration for many people around the world.
By Viktorija Getneryte
 Never be ashamed of where you come from because it is that which makes you so strong.
Tell us about your childhood and upbringing. How did it help you to become who you are today and how would it reflect on your future?
Up until I was 13 years old, I lived on the streets, in and out of shelters. I remember sometimes going into dumpsters and sleeping on cardboard boxes because that was the only thing my family and I had
to sleep on. My mom would cover my two siblings and I with her jacket to keep us as warm as possible. I would read my schoolbooks and do my homework under the streetlamp from time to time.
But no matter where we lived, my mom always made sure that we went to school. We would get ready in gas station bathrooms and "trolley-hop" to school sometimes because we did not have enough fare to get on public transportation. We tried to avoid security officers so we did not end up with a ticket that was more than the fare in the first place.